As a hub of weird and wonderful nightlife experiences, London is no stranger to quirky and innovative cocktail bars. Mixology in the capital is less of a skill and more of an art form, with bartenders letting their creativity run wild by coming up with never-seen-before drink combinations full of bizarre ingredients and heavenly tastes.
Maybe you think of yourself as an adventurous drinker, or maybe you're just tired of the same old Mojitos and Tequila Sunrises every weekend. Whatever you're looking for, this list of London's craziest cocktails and where to find them will certainly broaden your drinking horizons.
1. 'Breakfast Fizz' at The Duck and Waffle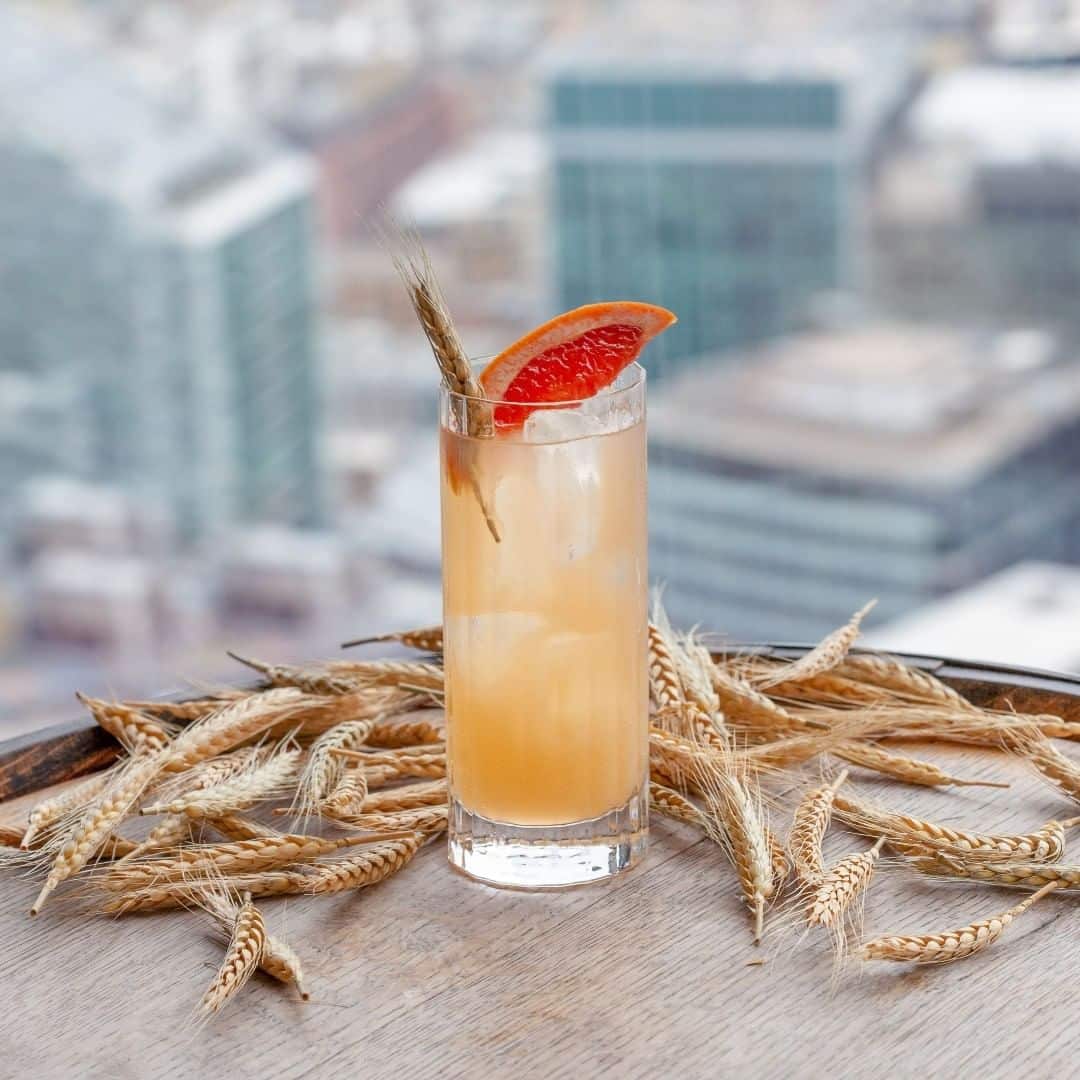 They say breakfast is the most important meal of the day, and this drink is guaranteed to kickstart your morning the right way. 'Breakfast Fizz' is made up of Grey Goose L'Orange vodka, pink grapefruit, and citrus with (wait for it…) a burnt toast infusion.
Yes, you heard that right, this breakfast-themed drink takes its title literally. Maybe you prefer a cuppa in the morning, but you'll never know if the 'Breakfast Fizz' is your cup of tea until you give it a go. Considering The Duck and Waffle's prime location forty floors up in one of London's tallest buildings, it'd be rude not to try.
110 Bishopsgate, EC2N
Uniquely served in a vessel shaped like a bull's head, the 'Bullshot' has an even more intriguing feature than its presentation: the gin has bone marrow in it. For those daring enough to try this drink, you get some complimentary beef jerky on the side to complete the vibe – it's a meat-lover's dream.
Bars like The Gibson are not only inventive with their ingredients, they're also pretty forward-thinking in their preparation and presentation. In line with its oh-so-famous gin cocktail, this bar makes sure to live up to its name by offering a whole host of drinks with unusual twists.
44 Old Street, EC1V 9AQ
3. 'Apocalypto' at The Shrub and Shutter
The 'Apocalypto' will definitely go down with a bang. The so-called 'zombie' drink is made up of three different types of rum: Market Row Rum, Wray & Nephew Overproof Rum, and DeadMansFingers Lime Rum. The concoction of alcohol is then mixed with fresh pineapple, grenadine, citrus, passionfruit and topped with an actual flame.
This drink sits alongside many other wacky drinks created by the experimental Brixton bar. The Shrub and Shutter don't hold back, with the bar constantly adding new and creative creations to their menu.
366 Coldharbour Lane, SW9 8QH
4. 'Two Smoking Barrels' at GNH Bar
With this smokey drink, you can pretend you're in the Wild Wild West. The 'Two Smoking Barrels' is a treat for meat lovers, featuring bacon and BBQ bitters with bourbon, apple cordial and lemon. It's even topped off with popcorn to add a little crunch.
You can find it at the Great Northern Hotel bar – a cool and contemporary drinking spot steps away from Kings Cross and St Pancras stations. Word on the street is it's considered one of London's finest for casual food and drink.
King's Cross St Pancras Station, Pancras Road, N1C 4TB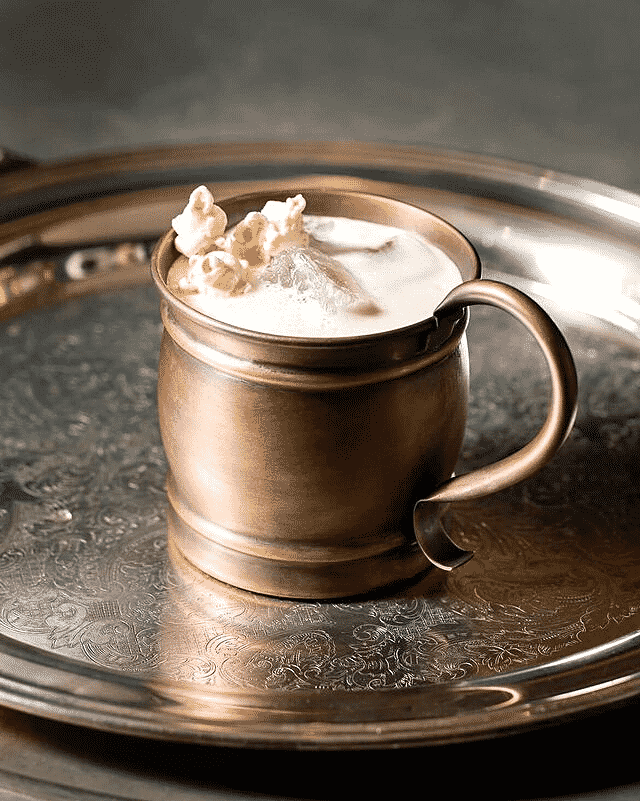 5. 'Prairie Oyster' at 69 Colebrook Row
This odd blend is considered a 'deconstructed Bloody Mary', made of a combination of unusual ingredients including tomato yolk (don't worry, we hadn't heard of it either), horseradish vodka, shallots, and oyster leaf. It also contains oloroso sherry, pepper sauce, and celery salt to top it off.
To put it simply: 'The Prairie Oyster' is designed to give your palate a sensory overload (in the best way possible though, rest assured).
69 Colebrook Row is known as 'The Bar With No Name' but it's hardly anonymous. The neighbourhood cocktail bar is renowned for its blend of classic and speciality drinks – it even offers frequent mixology masterclasses if you're interested in gaining some expertise of your own.
69 Colebrook Row, N1 8AA
Next time you plan a spot of day drinking with friends, try switching things up and taking them for a quirky cocktail experience like no other.
Whilst Cosmos and Pornstar Martinis are reliable, the best things in life are found outside our comfort zones.