Everything you need to know about the Amsterdam's best techno club
Amsterdam, Netherlands
Club / Indoor / S – 500-2k
City
Electronic, Hip-Hop
$
Live music, Underground
Casual
De Marktkantine Amsterdam always has something going on behind its doors.
While De Marktkantine only opened its doors in 2014, the building it calls home has a history that stretches way before the West Amsterdam theatre was transformed into a club.
Playing predominantly electronic and house music, the venue invites crowds from all kinds of backgrounds – providing a place for different cultures and clusters to merge together.
The leading creative hub is a multi-purpose venue, featuring a theatre, restaurant and club all under one roof. The spaces are used for all types of events, with the De Marktkantine nightclub being one of the city's most popular for its music and vibe.
"Whenever in Amsterdam, we go to De Marktkantine. Music is so good you could stay there forever."

Yousra El Merini / Google Reviews
Here's everything you need to know about Amsterdam's best electronic club.
1. De Marktkantine's building was originally built in 1936 as a canteen for merchants
The nightclub's name, De Marktkantine, (translating to The Market Canteen in English) acts as a nod to the original function of the building which was built in 1936.
It was intended to be a canteen for merchants from a neighbouring market, and served its purpose until an expansion project in 1956 introduced a large theatre to its space.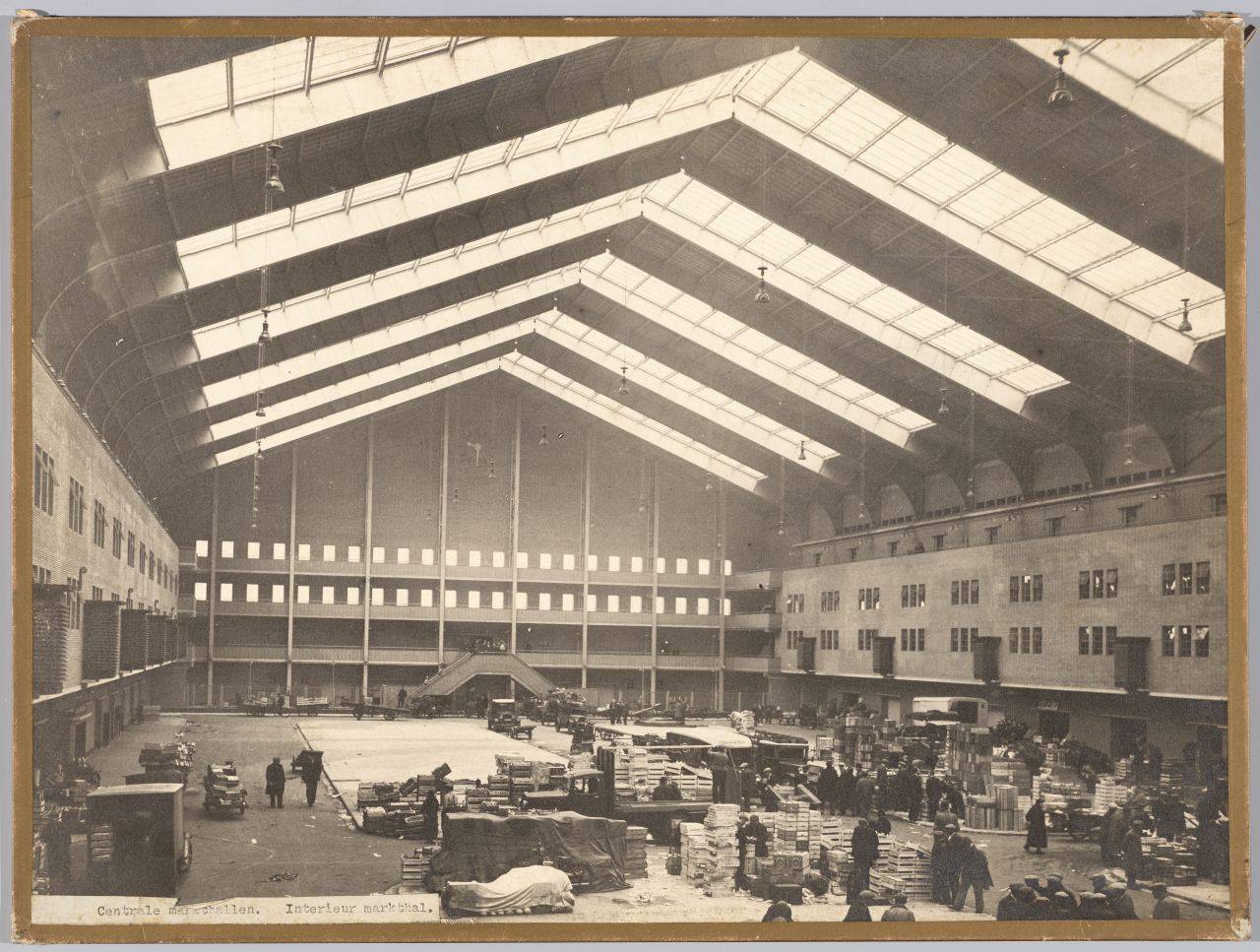 Famous artists performed on its stage for decades and by the 1990s the space was also being utilized as a nightclub.
It wasn't until 2014, when the building had been empty for over five years, that De Marktkantine finally took over and established itself as a multi-purpose event space.
2. The space hosts numerous stages and dance areas
The venue is host to numerous stages, dance areas and rooms throughout its space, making it ideal for a range of events and giving it the flexibility to easily transform to the demands of the night.
It features a large theatre room and a smaller, more private room, each with their own stages and dance areas.
Different music is often played at these different locations, giving guests a chance to experience different vibes on the same night.
3. The venue holds over 1600 attendees
The 3000 square-foot building has the capacity to fit over 1,600 guests at its venue, with the big theatre room holding space for 1,200 people, and the smaller dancefloor hosting a more intimate crowd of 300 people at a time.
4. De Marktkantine's design preserves authentic features of the building's long history
If the name isn't enough of a reminder, De Marktkantine's interior has preserved some authentic design features of the building's long history.
The balconies and booths which once existed for guests to watch theatre performances are kept in place, with the balcony in particular boasting an unmatched view of the stage.
The usual atmosphere reflects a dim-lit and cosy ambiance where the best sound and light shows break through the surface.
5. De Marktkantine specializes in EDM, house and techno
When in De Marktkantine, you'll predominantly hear EDM, house and techno, with several DJs playing each night in a never-ending cascade of electronic music.
A regular line-up of top DJs on both a global and local scale perform at the venue, with names such as Sven Vath, Jeff Mills, Worakls, Reinier Zonneveld, and so many others.
Despite the club's most house-centered identity, it also hosts DnB nights and even some Funk events.
6. De Marktkantine's space serves a multi-purpose cultural functio
De Marktkantine's managing director explains that the venue was always supposed to serve a multitude of functions and cater to different events.
"First and foremost, De Marktkantine will be more than a club."
Wytze Dijk, De Marktkantine Managing Director
The venue is a restaurant and bar during the afternoon, and completely transforms into the city's beloved techno club at night.
Alongside its wild parties, it is also host to a radio station, markets, award shows and theatre acts.
7. The club offers one of the most groundbreaking sound systems in Amsterdam
Unrivaled audio technology by Pure Groove Systems and Danley Sound Labs have created professional audio systems catered to immersive experience.
Every layer of sound is crisp and clear, with a focus on defined bass frequencies and an overall powerful output.