When in Lisbon, a tasting tour of the city's best cocktails is a must. From the Pink Mojito at CINCO Lounge to Sea Dragon at Toca da Raposa, it's guaranteed you will find unmatched boozy drinks in the city's menu.
Here's your essential guide to the best cocktails in Lisbon.
Fall Fashioned at Lumi Rooftop Bar and Restaurant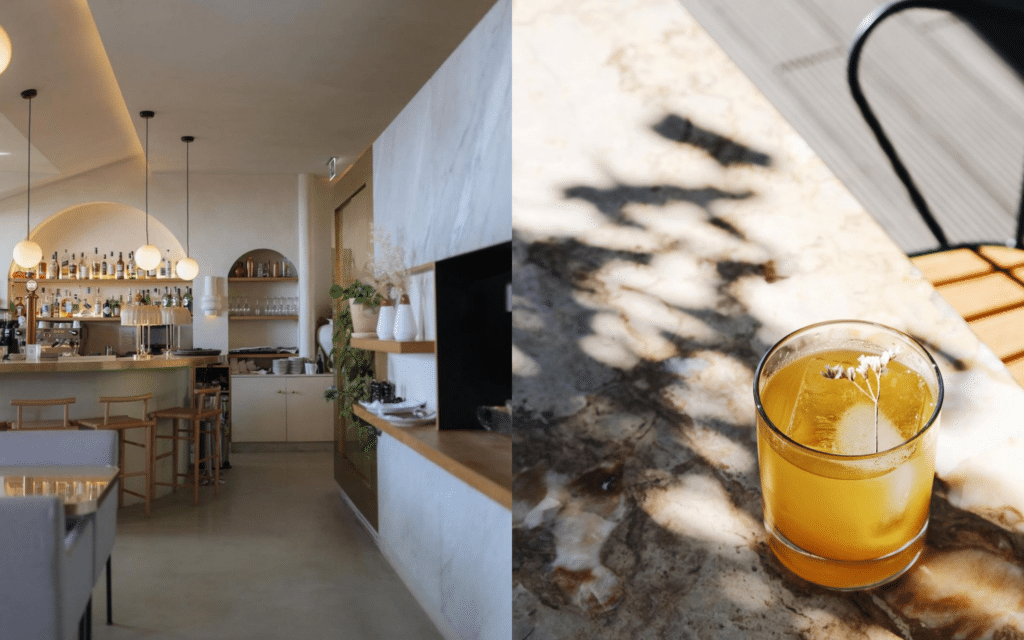 Lovers of top-shelf liquor, this one's for you. Called the Fall Fashioned, this cocktail combines bourbon, homemade pumpkin syrup, and Gypsophila flower. Lip-smacking and worth another round, the boozy concoction is a staple Lisbon cocktail.
Lumi finds home in The Lumiares, a boutique hotel encapsulating Lisbon's dreamy essence. Overlooking the stunning skyline and the Tagus river, the cozy rooftop bar is ideal for a night of winding down.
Since The Lumiares is known for its crafted cocktails and killer panoramas, the Lisbon watering hole is easily one of the best bars in the city.
Pink Mojito at CINCO Lounge
If you're in the mood to explore, Pink Mojito at CINCO Lounge calls your name. This vividly colorful blend of tequila, cranberry juice, mint, lime, and brown sugar is seductive both in looks and taste.
Nestled between Barrio Alto and Principe Real, the centrally-located cocktail bar blends bohemian vibes with an upscale feel through its flower-child furniture and classical paintings.
But what truly sets this Lisbon bar apart is its unique decor, which unites two antithetic themes – the beauty of the past and a contemporary aesthetic.
Sea Dragon at Toca da Raposa
Scotch, tomato, and peach – crazy combo, you might think. Lisbon cocktail bar Toca da Raposa begs to differ with its quirkily presented cocktail, Sea Dragon.
An edgy watering hole in Lisbon's commercial center, Toca da Raposa is acclaimed for its off-beat alcoholic potions. In addition to its emphasis on sustainability, the bar uses seasonal, organic, and local ingredients.
While each mixological creation at Toca da Raposa promises a new adventure, it also takes on names of different animals to add a dash of creativity.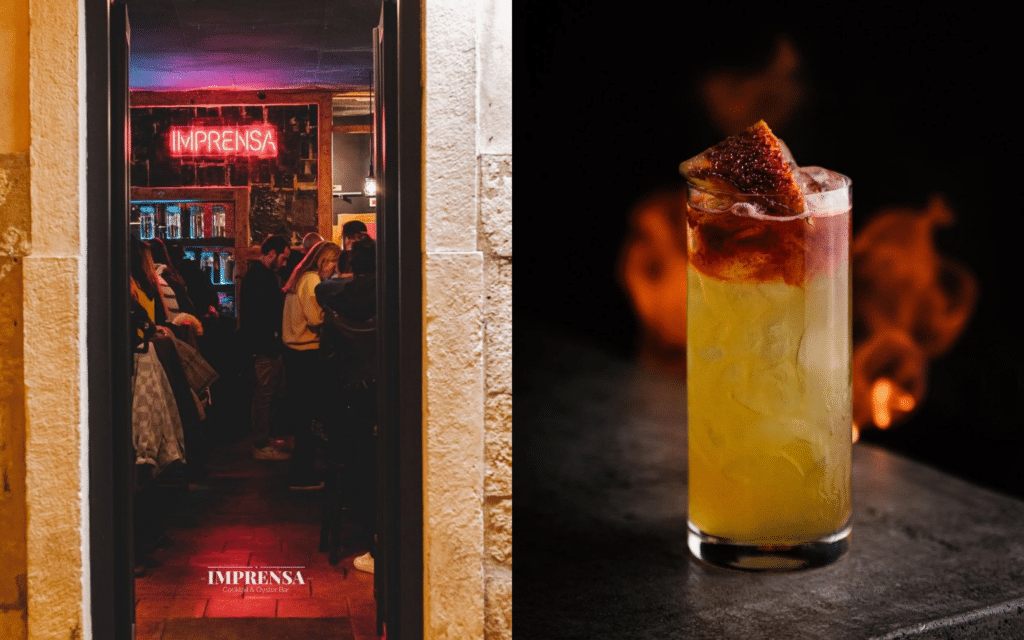 Give your mouth a dose of fire with Impact, one of the top cocktails at Imprensa. A concoction of tequila, Islay whiskey, pineapple juice, chili syrup, and fresh lime juice served over crushed ice will start a party in your mouth.
Small and cozy, Imprensa is a quaint cocktail in Principe Real, a swanky residential area with alternative nightlife. The cocktail-making machine proves that less is more, as its minimalistic design draws in dozens of patrons.
With its wide range of signature drinks and rustic decor, the Lisbon bar spot earned its reputation as a haven for the best cocktails in Lisbon.
Blue Lagoon at Pink Wine Point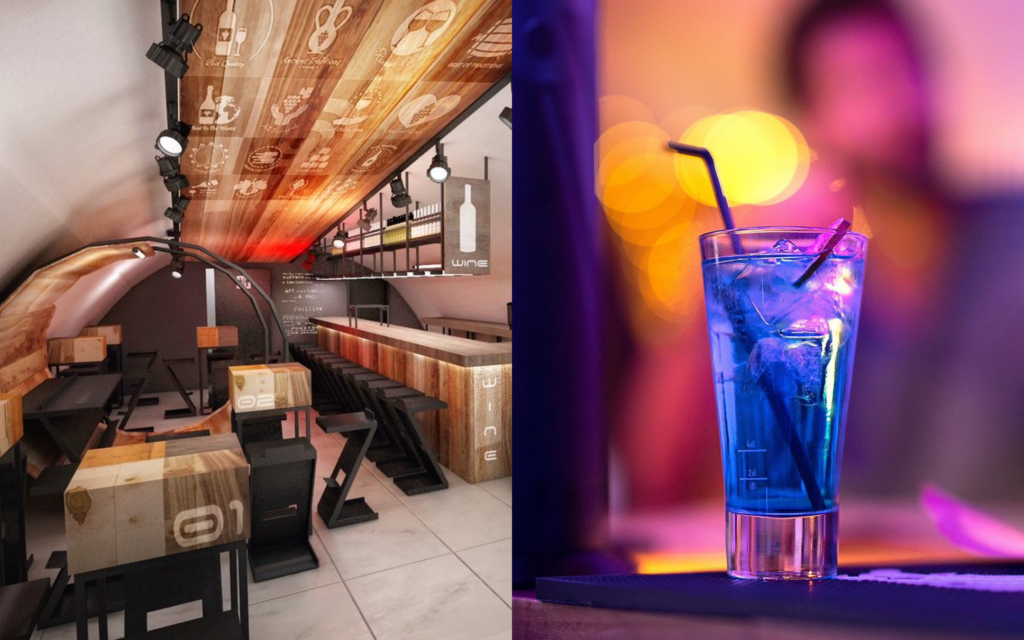 Forever a classic that never loses its appeal, Pink Wine Point's Blue Lagoon is a balanced mix of vodka, blue curaçao, and Sprite. Both eye candy and soul food, the boozy mixture is one that will surely satisfy all your senses.
As you might guess from its name, Pink Wine Point is a bar on Lisbon's Insta-worthy Pink Street. Featuring marble-like floors, futuristic bar stools, and wooden tables, the watering hole takes the cake for interior design.
Besides the decor, Pink Wine Points is known for its selection of local wines, cocktails, and tapas menu, making it is an unmissable pre-drinking spot.