Your big night out in Lisbon isn't complete without a taste of the city's best drunk food.
From shrimp patties at Marlene Vieira to Tuga hot dogs at Frankie de São Bento, Lisbon has everything your taste buds might crave late at night.
Here's your essential guide to the best drunk food in Lisbon.
Shrimp patties at Marlene Vieira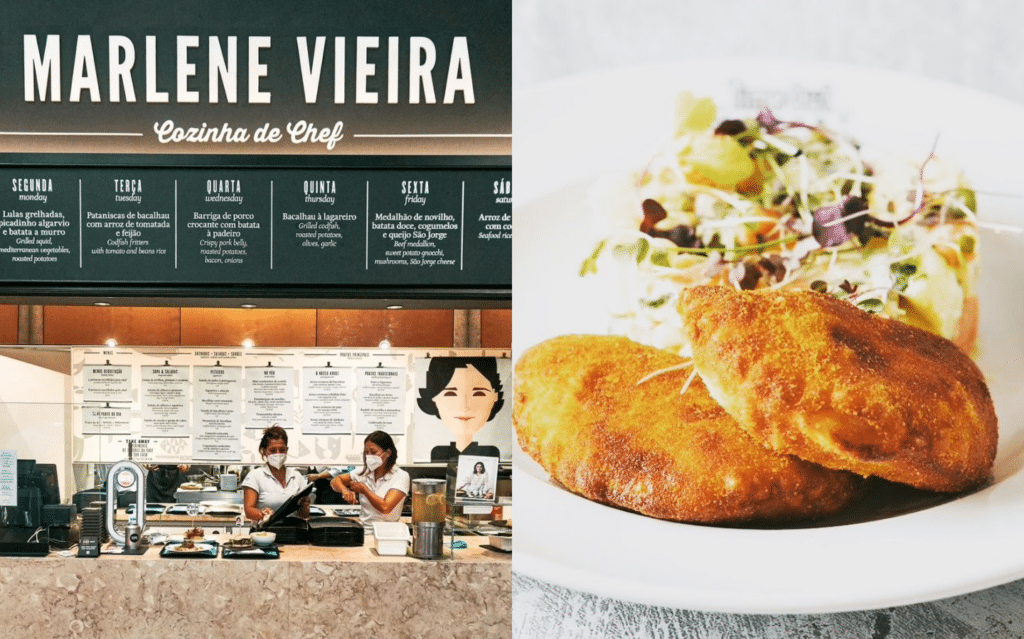 While most of Marlene Vieira's menu is filled with flavourful traditional food items, the shrimp patty is the crown jewel. Featuring a crispy pocket stuffed with juicy shrimp, this may be what your drenched taste buds need.
Marlene Vieira is considered one of the best late-night eateries in Lisbon, making it a leading choice for drunk food. With a strong grasp of traditional cuisine, Marlene Vieira is the go-to place when you want to experience Portuguese gastronomy.
Pastéis de nata at Manteigaria
Translated to custard tarts, pasteis de nata catch you when your drunk food cravings translate into high sugar levels. Crisp, puffy, and filled with egg custard, the Portuguese pastry has a soft texture that creates a melt-in-your-mouth effect.
Although pasteis de nata are popular throughout Europe and imported in almost every country, nobody does them like Lisboetas – they invented it, after all. Late-night eatery Manteigaria is the master of pasteias de nata and serves buttery pastries in a cozy setting.
Don't worry about freshness. The Lisbon drunk food spot features an open kitchen where you can watch the process from dough to delivery.
Tuga hot dog at Frankie de São Bento
Whoever said that eggs are the breakfast of champions is the mastermind behind the Tuga hot dog. Drizzled with yummy sauces, runny protein, and rocket leaves, the two-bun drunk food is a foolproof option after a boozy night out in Lisbon.
While the classic hot dog is far from a traditional Portuguese dish, Frankie brings American food to another level.
Embodying a homey vibe, the late-night eatery places the iconic hot dog in dozens of savory alterations – from adding feta cheese and balsamic vinegar to topping everything off with guacamole.
Miamba wa Macua at Cantinho do Aziz
As the epitome of Portuguese street food, the mouth-watering miamba macua translates into a mix of prawns and bananas cooked in coconut milk and palm oil. Bringing African gastronomy to Portugal, the dish is a favorite among locals thanks to its bold, balanced and can-I-get-one-more taste.
A casual place on the sideroad, Cantinho do Aziz is one of the few Lisbon eateries – if not the only one – that will soothe your alcohol-drenched tummy with this iconic drunk food.
Operating for almost four decades, the low-key restaurant has gastronomical creativity at its core. One visit might not be enough to see (and taste) what Cantinho do Aziz has in store.