Your big night out in Miami isn't complete without a taste of the city's best drunk food.
From savory tacos at Bodega Taqueria y Tequila to Blue Collar's fatty burgers, Miami has everything your taste buds might crave late at night.
Here's your essential guide to the best drunk food in Miami.
Tacos at Bodega Taqueria y Tequila
As the pulsing rhythm of Miami's nightlife winds down, the craving for a tantalizing meal to sate your appetite sets in. That's where Bodega Taqueria y Tequila comes in, an oasis for hungry night owls seeking Miami's best drunk food.
The aroma of sizzling meats and the vibrant colors of fresh vegetables greet you as you enter this Mexican delight, inviting you to indulge in the symphony of flavors.
Each bite of their delectable tacos, filled with tender meat, crunchy vegetables, and drizzling sauces, ends with the tangy guacamole finish.
And while you feast on the scrumptious food, your eyes feast on Bodega Taqueria y Tequila's vibrant decor. Cozy booths and colorful patterns adorn the walls, creating an energetic and festive atmosphere perfect for any late-night meal.
Short Rib Melt at Ms. Cheezious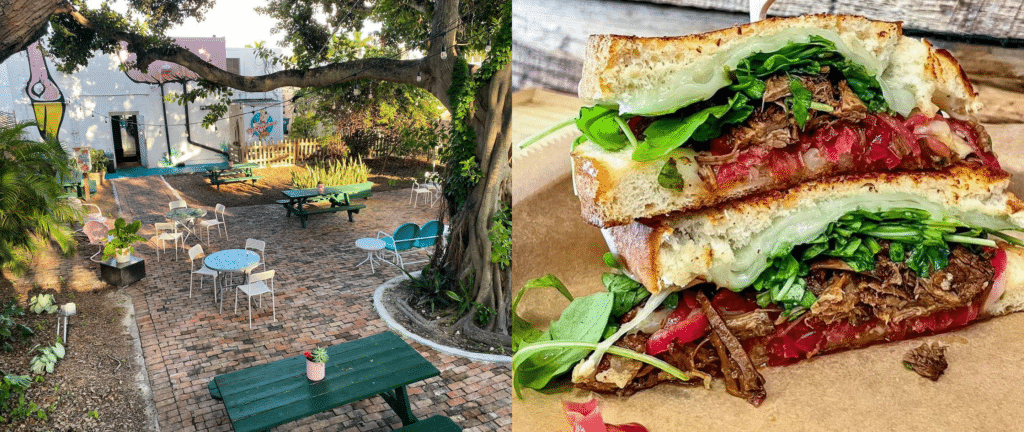 Translating into a savory mix of braised short ribs smothered with jack cheese, pickled onion and sourdough bread, the cheesy Short Rib Melt is the ultimate comfort food.
Crunchy and gooey, the heavenly sandwich is the product of Ms. Cheezious, a series of retro-inspired food trucks. While the late-night eatery's food party is always on the move, the Biscayne Boulevard location is a shrine for the mighty grilled cheese.
Featuring both indoor and outdoor spaces, Ms. Cheezious has a casual vibe with comfy booths and fairy lights.
The drunk food place's unique selling point is its DIY food item, allowing customers to build their own grilled cheese sandwiches. Yes, gluten-free bread and vegan cheese are part of the picture.
Chicken Wraps at Rice Mediterranean Kitchen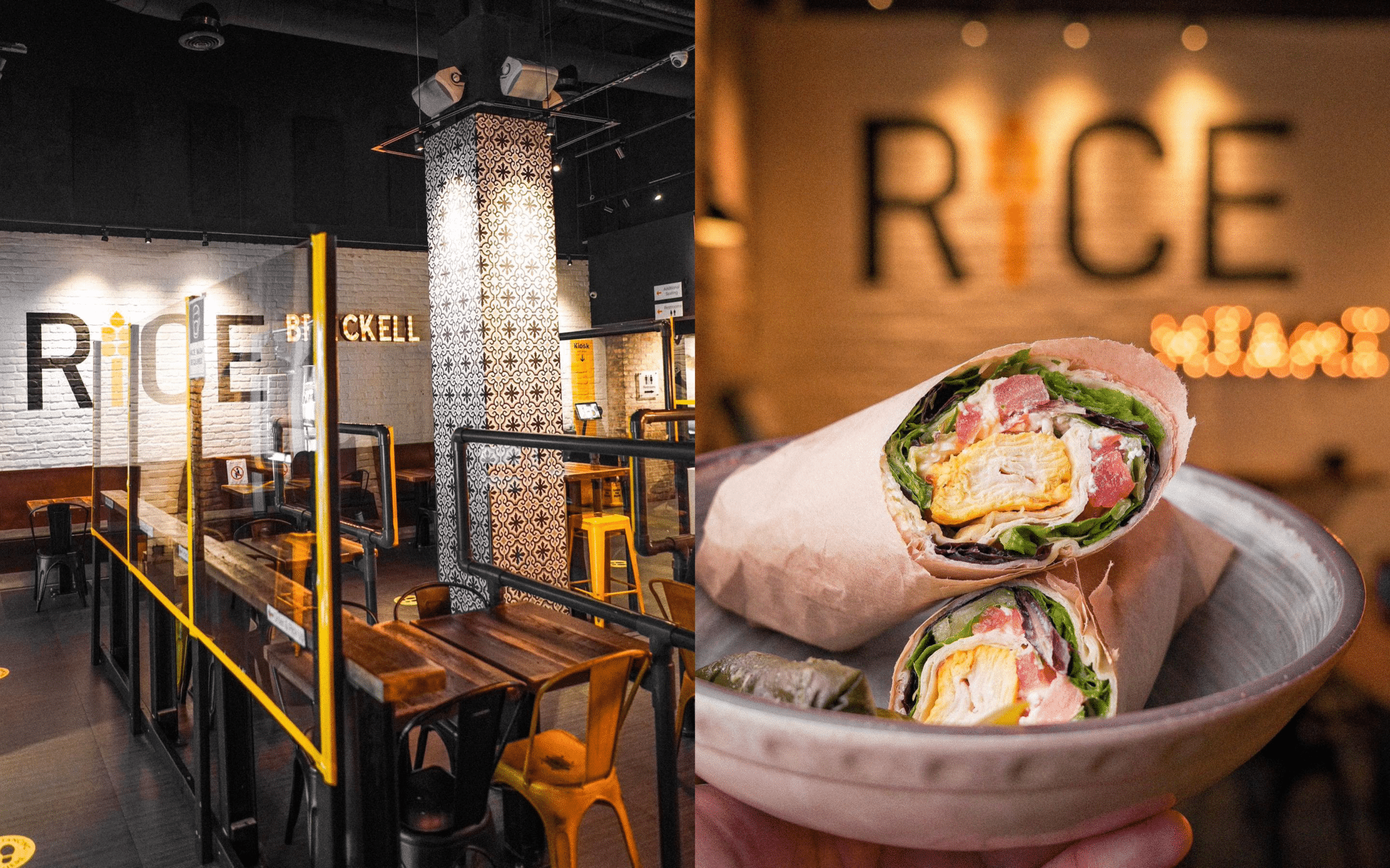 Drunk food doesn't have to be greasy and unhealthy – at least this is what Miami's Rice Mediterranean Kitchen says. Its signature chicken wrap packs a punch with tender chicken strips, juicy tomatoes, crisp lettuce, and mouth-watering sauces.
With nine branches across Magic City, the late-night eatery is the go-to place for daily nutrients, fresh greens, and hearty proteins.
Its commitment to Eastern Mediterranean cuisine is visible in the interior's rustic charm, best characterized by wooden tables and bricked walls.
At Rice Mediterranean Kitchen, each bite is a journey to Greece's sunny shores. Its dishes burst with colorful vegetables and creamy textures, from rice bowls to hummus.
Pepperoni Pizza at Tropical Pizza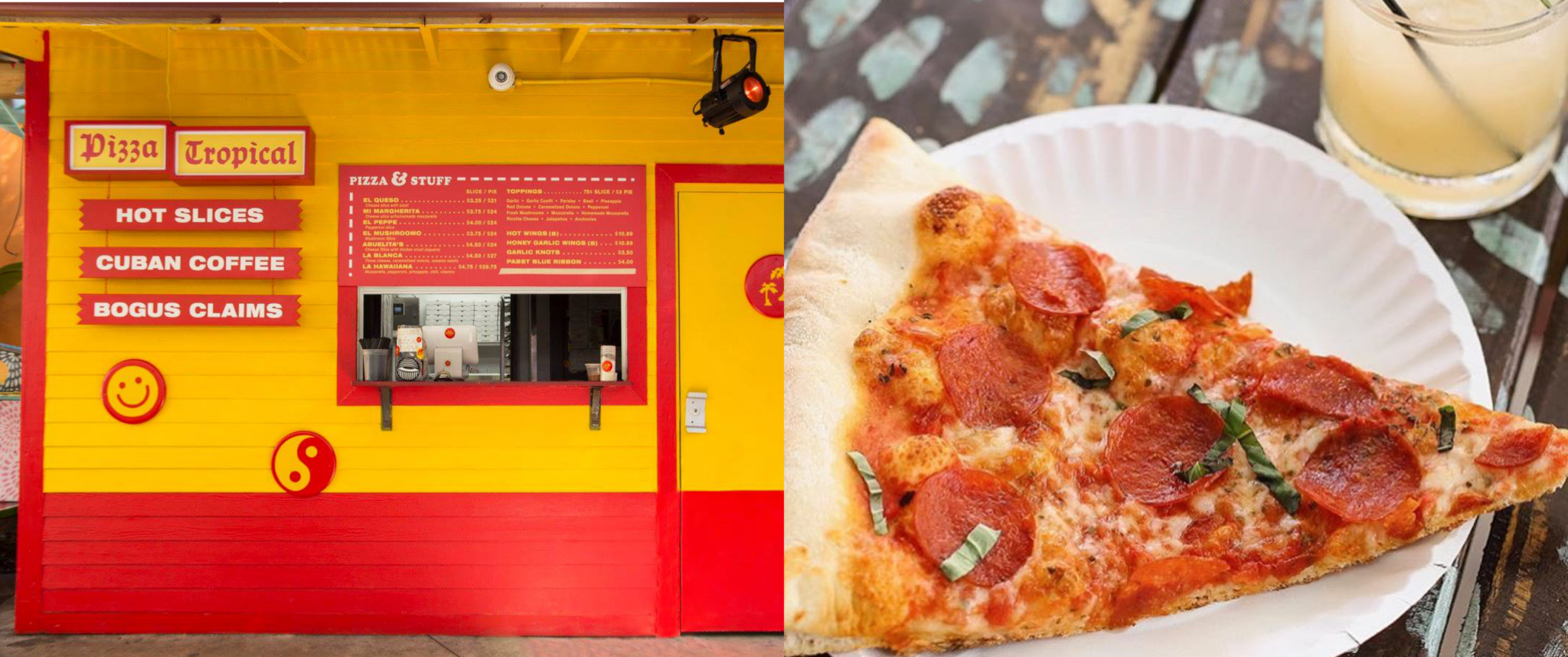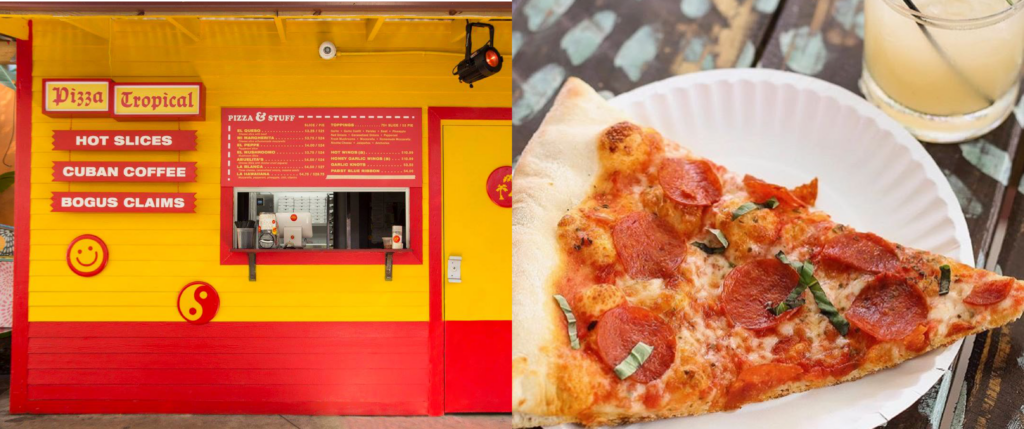 Nothing compares to a NY-style slice of pepperoni pizza after a night of dancing and drinking. Far from being your average Italian treat, Tropical Pizza's pepperoni slices are the perfect combo between salty and savory.
A grab-eat-and-go drunk food place, the Wynwood eatery has a tropical appeal to it. The pizzeria creates a fun and festive atmosphere with colorful benches and surfboard-shaped tables.
As the epitome of Miami's fast-food scene, Pizza Tropical features an extensive food menu. Everything from Italian classics to weird twists, such as the Island Jerk Chicken Pizza, will make your mouth water.
Not in the mood for pizza? No sweat. The eatery also serves chicken wings and crispy salads.
Fatty burgers at Blue Collar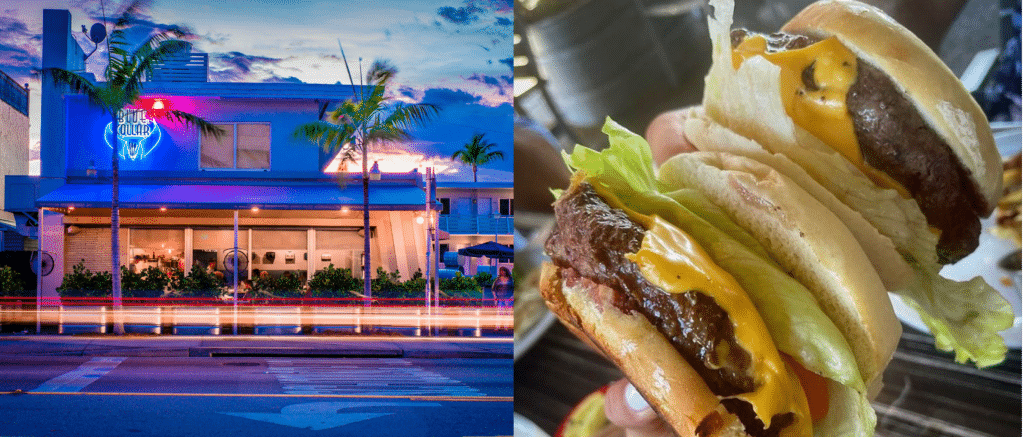 Comfort food done right is the ethos behind Miami's long-time favorite drunk food spot, Blue Collar. While most of its menu items sound yummy, the smoky and fatty burgers are the star of the night.
With fresh lettuce, perfectly-cooked meat, melted cheese and soft buns, those bad boys are the definition of classic American fast food.
Loyal to its mission statement – celebrating American cuisine – Blue Collar showcases 80s diner aesthetics. The restaurant's name was inspired by the idea of a blue-collar worker enjoying a good meal after a hard day's work.
For those seeking vegetarian options, the eatery offers roasted vegetable sandwiches and crispy cauliflower. With so many finger-licking food options, Blue Collar is the 'it' place in Miami for foolproof fast food.