When in Madrid, a tasting tour of the city's best cocktails is a must. From En Búsqueda De La Luz at Salmon Guru to El Duende at Benares, it's guaranteed you will find unmatched boozy drinks in the city's menu.
Here's your essential guide to the best cocktails in Madrid.
El Diego at Del Diego Cocktail Bar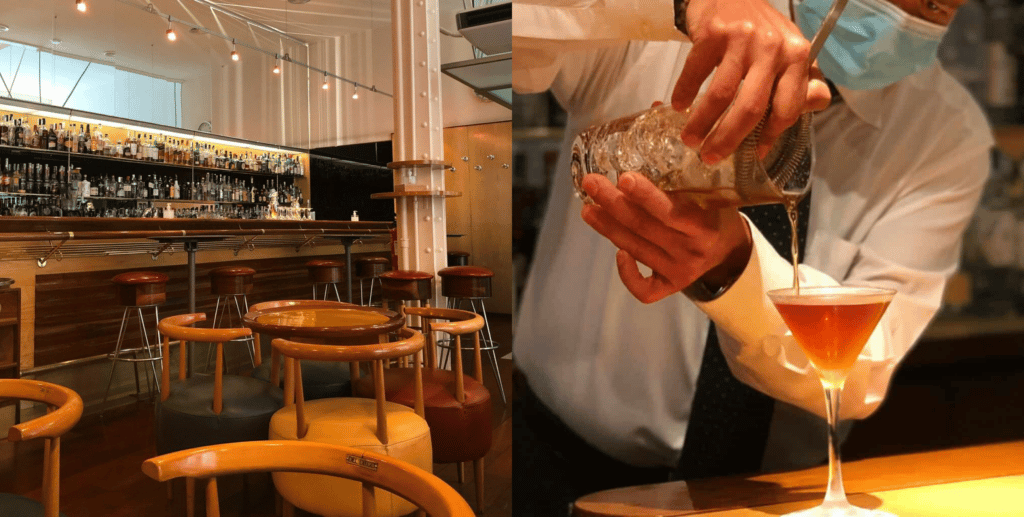 The star at Del Diego Madrid? Its eponymous cocktail, El Diego. Composed of vodka, Advocaat, apricot brandy, and Lima, El Diego packs a punch in both flavour and alcohol percentage.
Founded by Fernando del Diego, a student of the famous Perico Chicote and creator of the Association of Spanish Bartenders, Del Diego cocktail bar is a staple in Madrid's drinking scene.
The bar prides itself on the highest quality ingredients and top-notch mixology expertise – this is why the elite clientele is always here.
El Chicote at Museo Chicote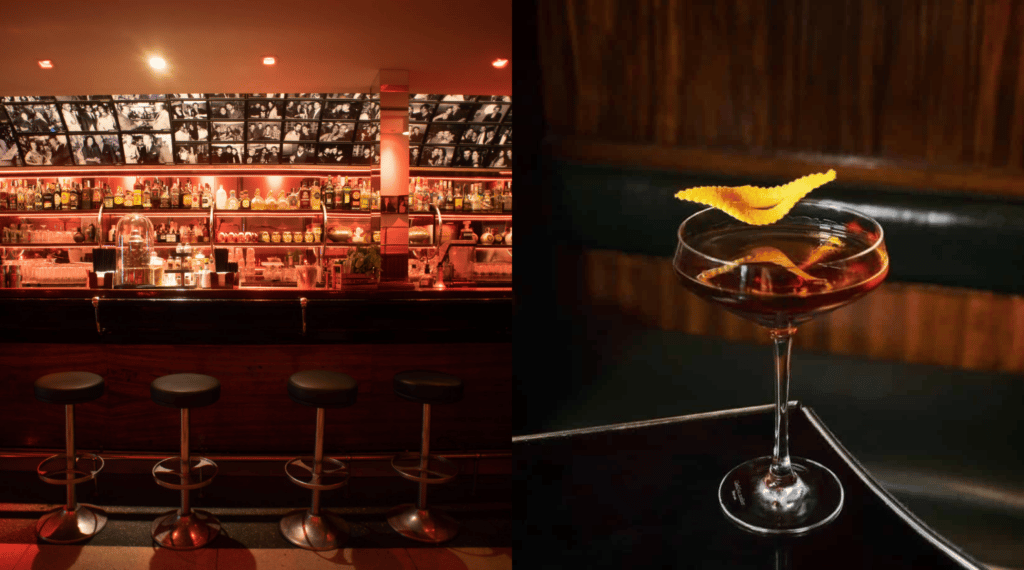 If you like the sound of the historical Del Diego, why not go one further and sample the delights of Perico Chicote's bar, Museo Chicote?
The signature El Chicote drink consists of sweet vermouth, Geneva, orange Curacao, and Grand Marnier, with a lemon crown to top it off.
When in saw daylight in 1931, Museo Chicote was Spain's very first cocktail bar. Its glamorous art deco interior is a relic of a bygone era, designed by famous architect Luis Gutiérrez Soto, who Chicote requested personally.
Thanks to the bar's reputation, it is a preferred spot for tourists and locals.
Penicillin at 1862 Dry Bar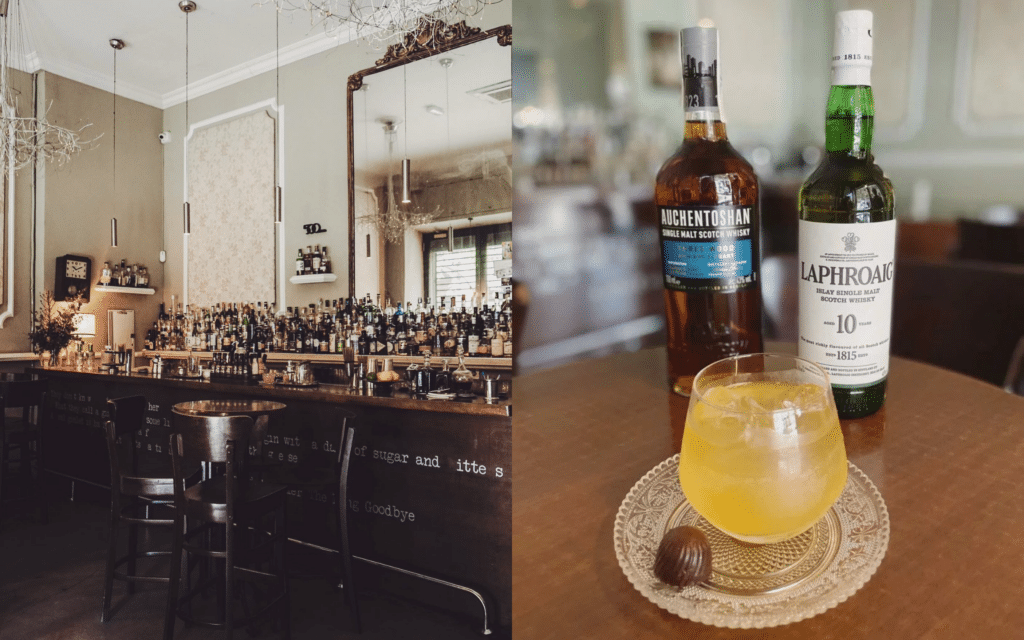 As medicinal as the name suggests, 1862 Dry Bar's take on the classic Penicillin cocktail is for the wintertime tourists who need to warm their frozen limbs with a honey-based tipple.
The recipe for this Madrid cocktail contains scotch, lemon juice, honey-ginger syrup, and candied ginger. It pretty much features the ingredients that will warm the cockles of any passerby.
The bar even serves it with two single malt whiskies and a ginger chocolate bar during winter months.
Dry Bar – a drinking spot set in a historic 19th-century manor house – calls Penicillin one of their favorite drinks. Everyone who is a cocktail aficionado or wishes to indulge into top-notch mixology will be here.
En Búsqueda De La Luz at Salmon Guru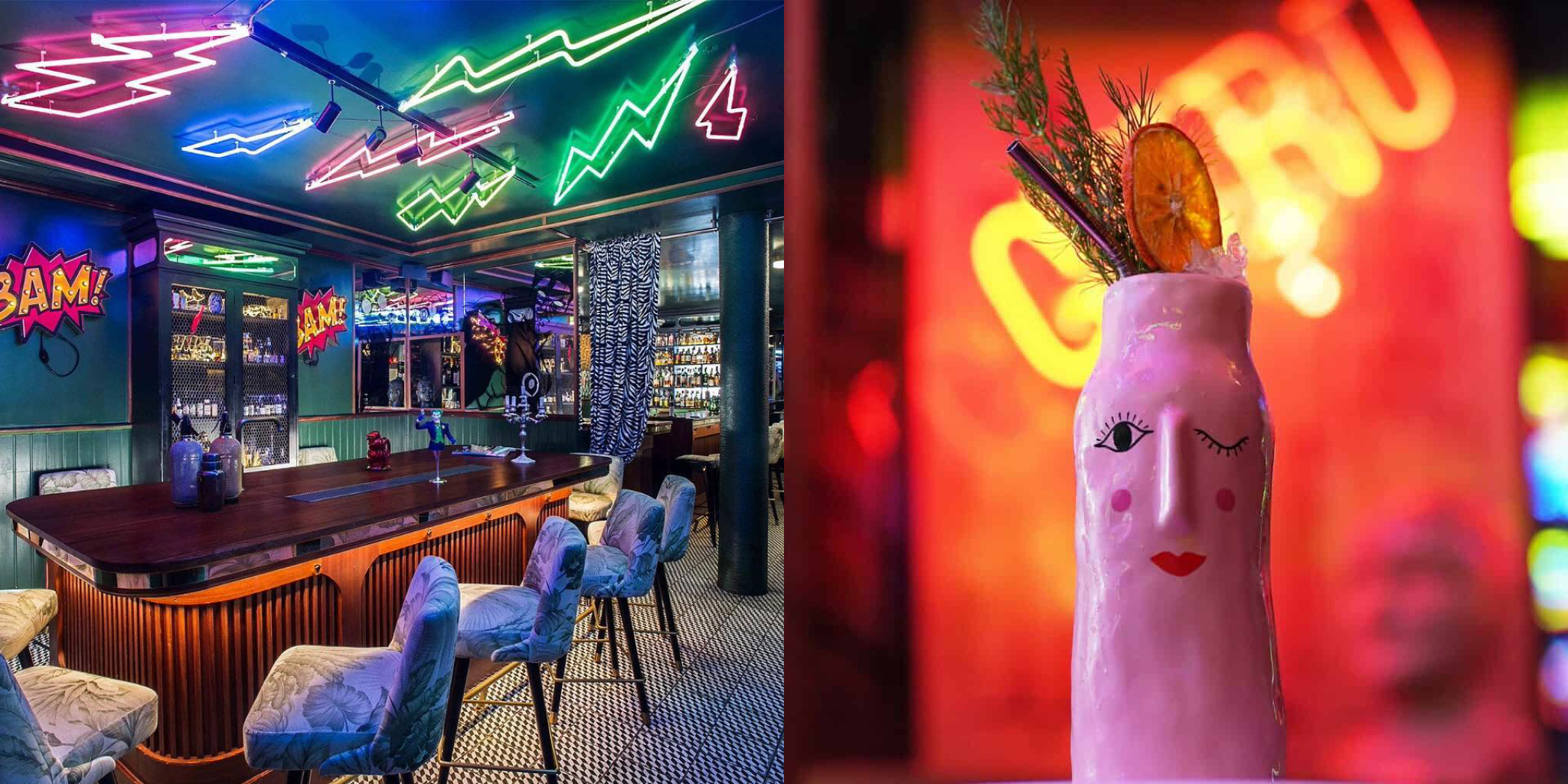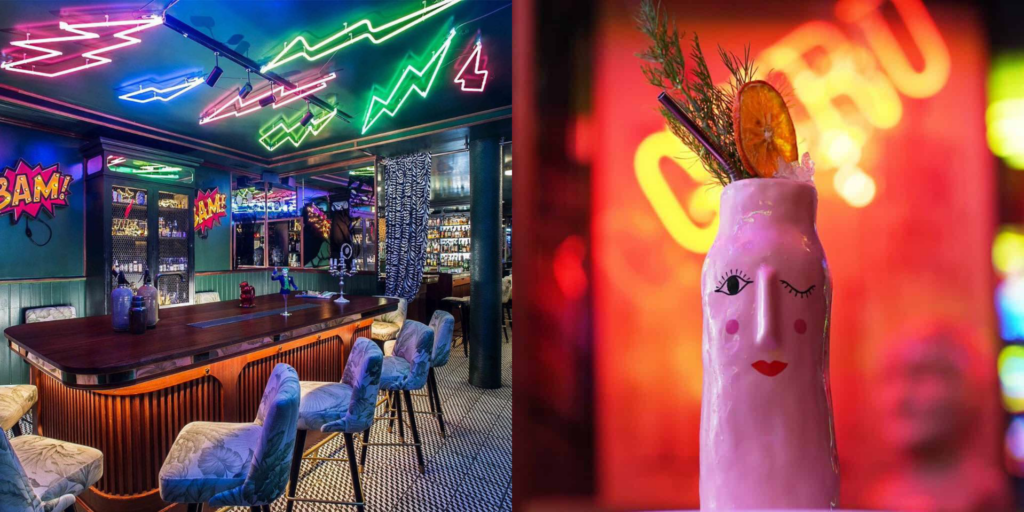 Nothing livens up a cocktail menu more than an anniversary drink, which is what En Búsqueda De La Luz is.
Made of Brugal 1888 rum, Pimm's, lemon juice, chai syrup, and Schweppes limón, En Búsqueda De La Luz (translated to "in search of the light"), the sweet-but-sour cocktail is the epitome of vibrant mixology.
Based in Madrid's colorful Calle de Echegaray – a former red-light district – Salmon Guru is the go-to spot for a long night of drinking.
It also ranks amongst world's best bars, which is a well-deserved gold star. Naturally, everyone who lives or visits Madrid pays (at least) a visit to this cozy watering hole.
Mardi Gras at Baton Rouge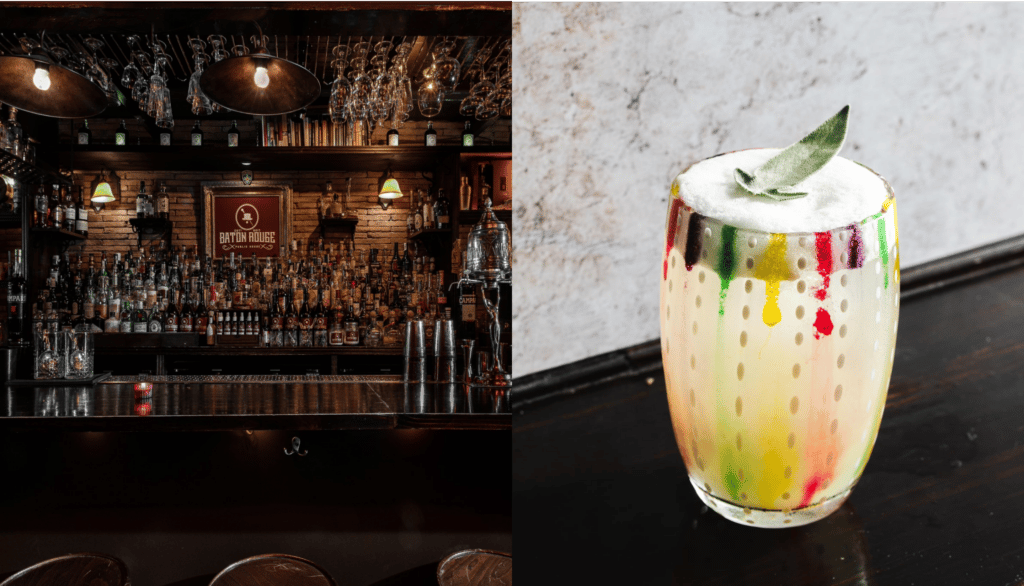 If none of the fruity cocktails on this list have tickled your fancy so far, Mardi Gras – a fresh and herbal drink – will be your go-to choice.
Combining mint-infused tequila, basil, peach, jasmine, sage, egg white, celery, and lime, the cocktail boasts a complex flavor combination.
The founder of Baton Rouge, Diego Gonzalez, spent ten years working in capital cities across the globe – from London and New York. At that time, Gonzalez felt like Madrid was lacking cocktail excellence, so he returned in 2017. Baton Rouge was born with a unique cocktail menu and old-money aesthetics.
For those of us with less refined preferences, Baton Rouge also offers classics like Negroni and Piña Colada, leaving you free to get as adventurous as you like. When you are in the mood for a cozy and alternative vibe, make your way to Baton Rouge.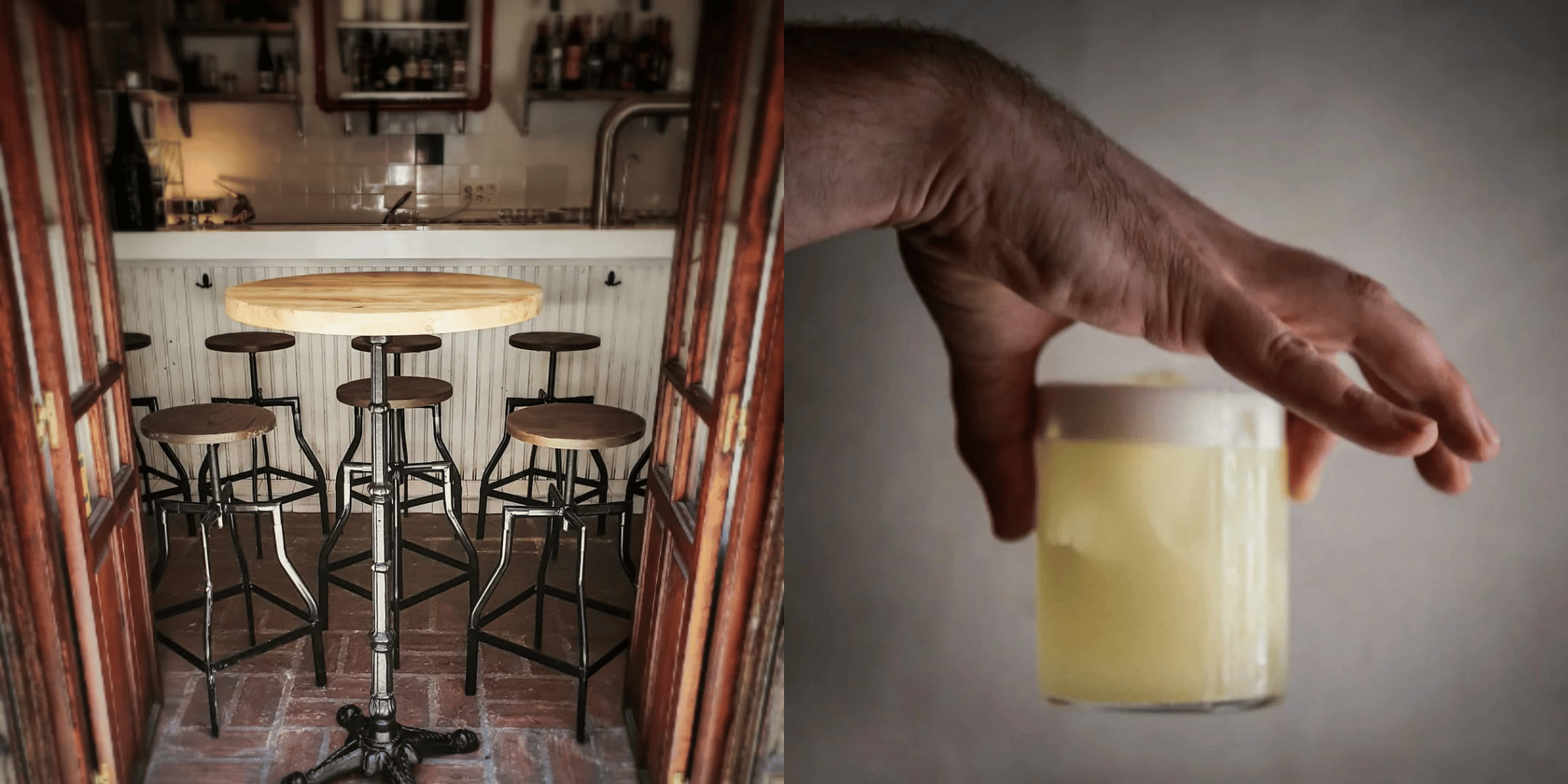 Craving a yummy boozy potion? Polski Fizz, a mix of Zubrówka vodka, apples, lime, and egg whites, is what your tastebuds crave.
Owned by a Madrid couple in a cozy neighborhood, Savas Bar offers something different from the capital's better-known cocktail establishments. And it's certainly not to be sniffed at. Its menu brims with classic cocktails featuring a Savas twist and a variety of takes on the traditional gin fizz.
Anybody hunting for a classy Madrid cocktail in a comfy environment will place bets on Savas Bar.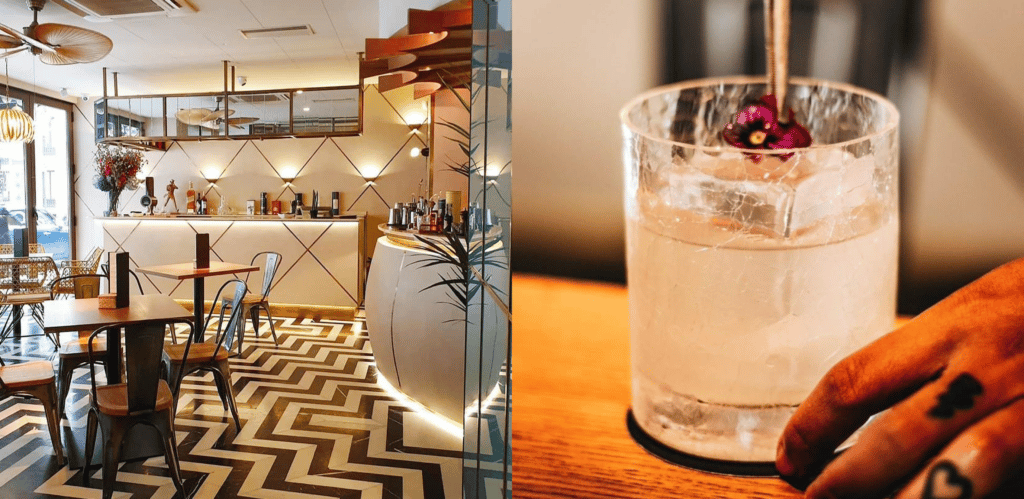 El Duende embodies a transcontinental vibe, combining gin, sherry wine, lemongrass, fresh lemon, and bitter cardamom. It pretty much creates a multicultural concoction that sends your taste buds around the world with one sip.
With "the most original cocktails in the capital," Benares combines classic cocktails with a South Asian twist. It also feature a well-regarded food menu if you're looking to supplement your liquid dinner with some actual dinner.
Thanks to its Asian vibe, you should expect more international people than Madrileños.
Smoked Berries at Dry Martini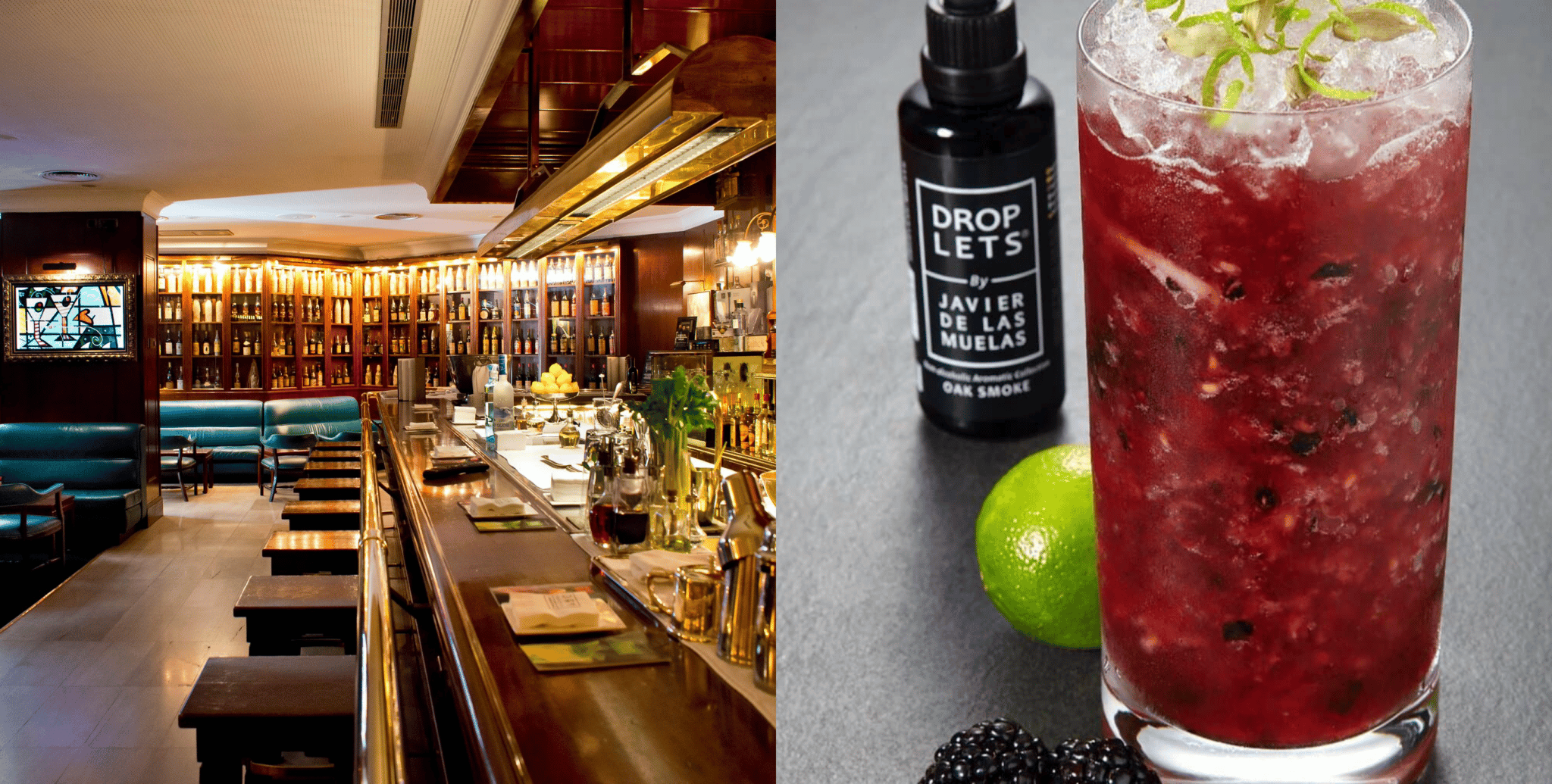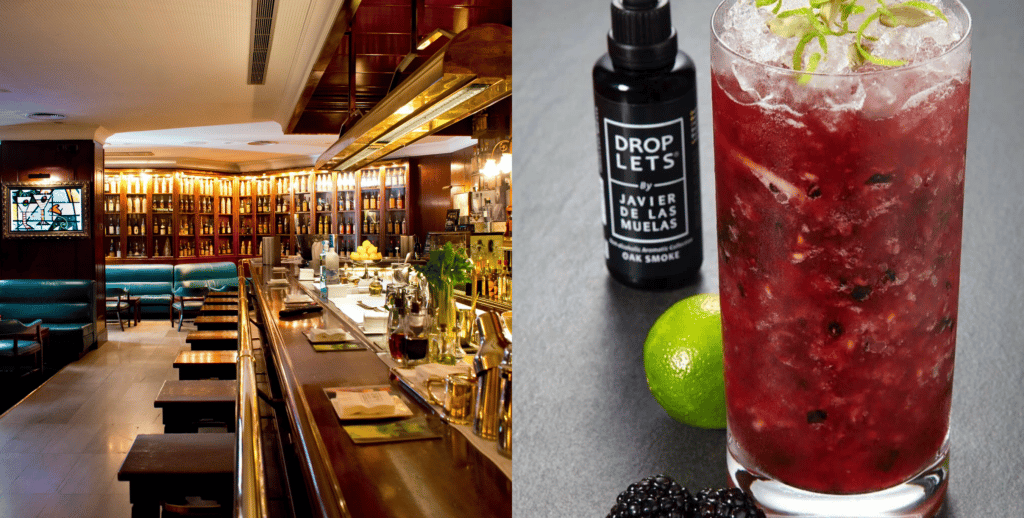 The Smoked Berries cocktail combines fresh ginger droplets, sugar, Lagavulin 16 YO, fresh lemon juice, Bombay Sapphire, and blackberry Liqueur.
Created by Javier de las Muelas, the Dry Martini concept is a Spanish classic, with another near-identical branch in Barcelona. Sitting in the Hotel Fénix, de Gran Meliá Madrid, the bar offers a selection of high-quality and stylish cocktails along with a range of delicious snacks.
If you decide to pop in at Dry Martini, you will probably rub shoulders with businessmen and entrepreneurs.
Tepachita at Macera Tallerbar
Delish and worth ordering again, Tepachita is made with tequila tepache, triple sec, and lime juice – this one's for you, Margarita lovers.
Macera Tallerbar is the first bar in Madrid that doesn't have commercial liquor brands at its core. Instead, the mixologists use the bar's own spirits, traditionally distilled through the maceration technique.
If you're looking for an original cocktail, Macera Tallerbar is the place to go. With it's laid-back vibe, this bar usually attracts younger crowds.
Bloody Angelita at Madrid Angelita
One of the Madrid Angelita's must-try Bloody Marys is conveniently named Bloody Angelita. A combination of vodka infused with celery, homemade spices, sherry wine, and homemade tomato juice, the boozy drink ensures you get your vitamin intake.
A two-fold wine bar and hidden cocktail bar, Madrid Angelita will offer all that your taste buds desire. Its stock of more than 1,000 different spirits and wines will help for sure.
The basement cocktail bar uses homemade ingredients, flaunting its creativity in flavor and presentation. The bar sits near the Edificio del Círculo de Unión Mercantil, making it a go-to spot for post-work drinks.
Penelope Spritz at Patio de Leones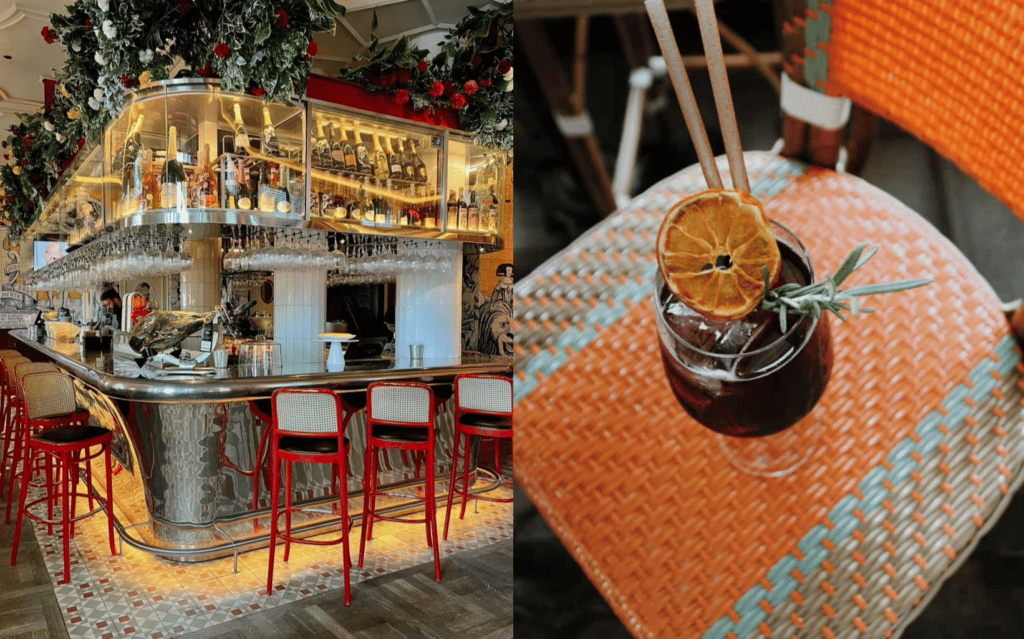 Surprise yourself with Penelope Spritz. The cocktail translates into an eclectic blend of Martini Fiero Aperitif Liqueur, Swiss cherry liqueur, fizzy soda, and champagne.
Located in the Plaza de la Independencia, Patio de Leonas offers the best of Spanish gastronomy. The picturesque tavern serves delicious tapas, along with a menu of authentic craft cocktails.
As one might imagine, the place is usually brimming with tourists looking for an authentic Spanish experience for food and cocktails.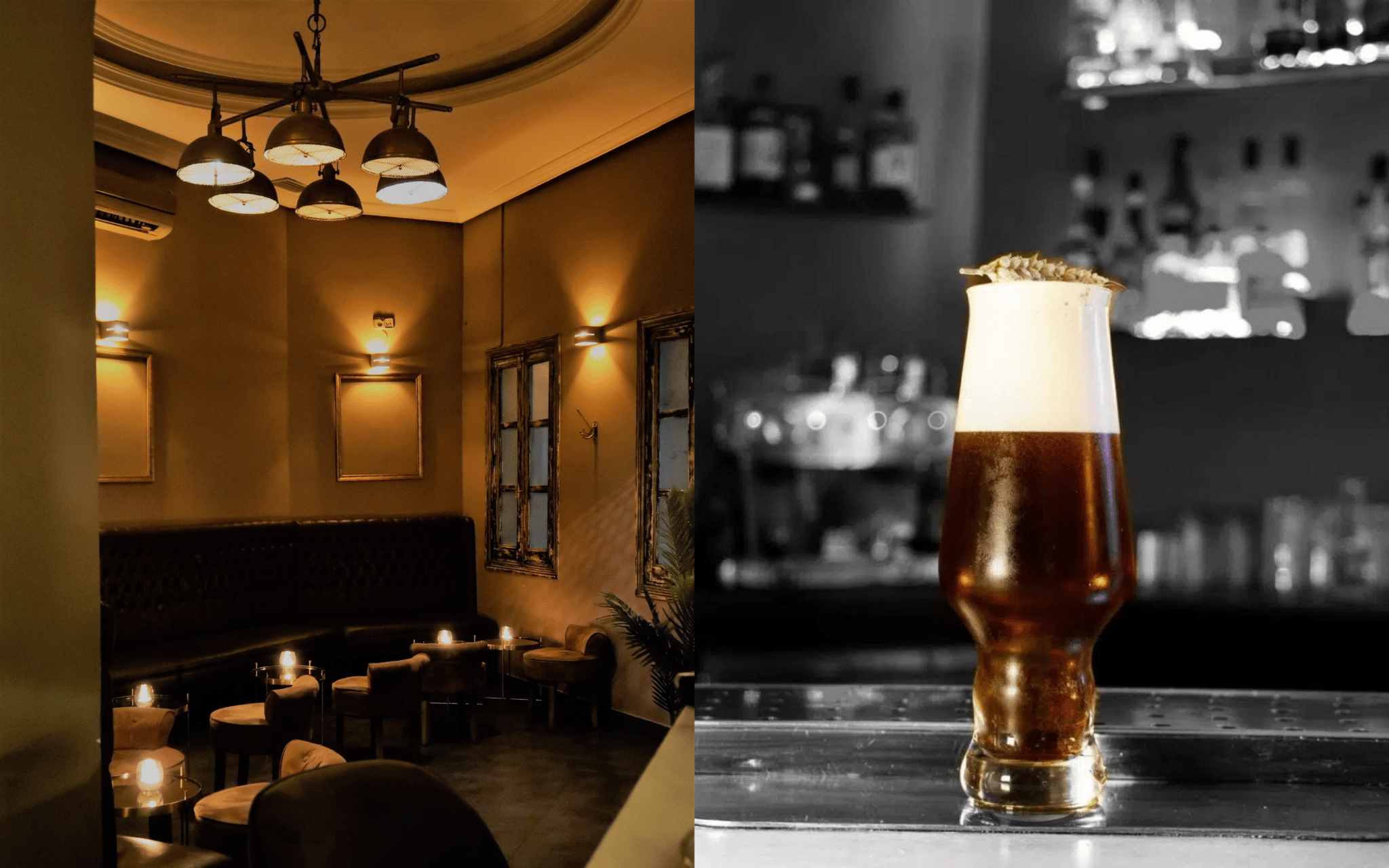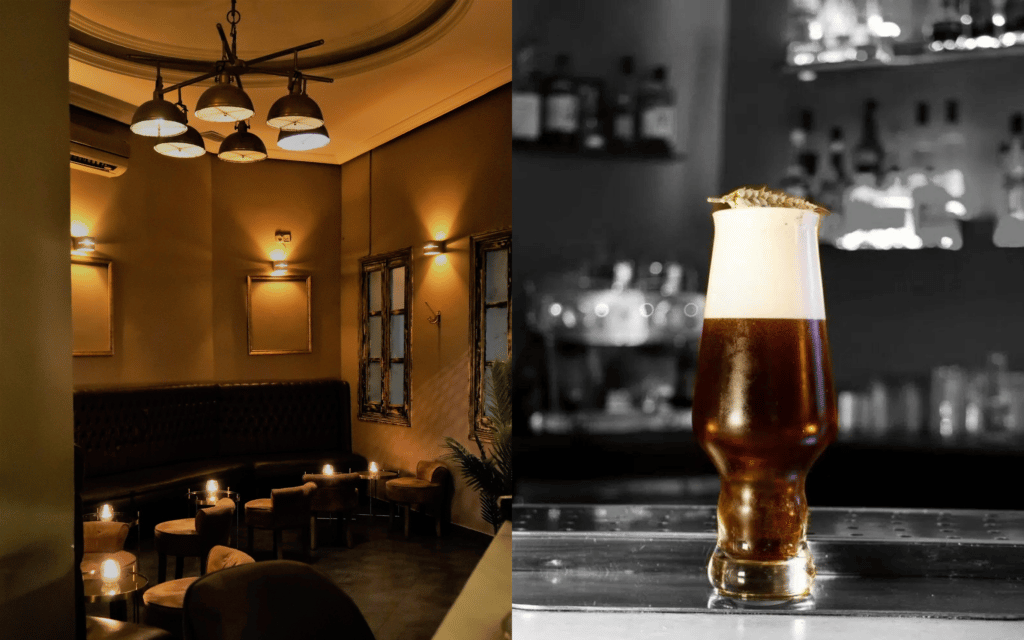 Bier Fest is a whiskey and beer cocktail ideal for malt lovers – delicate, tasty, and perfect for winter drinking.
More than your average Madrid cocktail bar, The Dash is all about the experience of drinking. Founder Ruben deGarcia has created his own local adventure in the neighborhood of Chamberi. Drinks at The Dash are some of the best in Madrid, sticking to traditional distilling methods and drink making.