Brussels is known for its fusion-filled nightlife.
Starting with catching the sunset at Secret Rooftop by Warwick and ending with crispy frites at Maison Antoine, this is how you can experience an amazing night out.
Here's your essential guide to Brussels nightlife.
Catch the sunset at Secret Rooftop by Warwick
Half hidden gem, half breezy oasis, Secret Rooftop by Warwick takes the drinking at sunset concept to the next level.
When at the five-star hotel Warwick, press the 6th-floor button to see the sky bar's panoramic views over the city's skyline and the towering Brussels Town Hall.
When it comes to decor, Secret Rooftop by Warwick embraces the power of simplicity. It seems like the high-kicking watering hole doesn't want to come as a sensory assault and keeps things minimalist with foldable sun chairs, plant pots, and an all-white aura.
Open year-round, it takes great pleasure in providing a carefully curated drinks menu – think handcrafted cocktails, innovative blends, and unique ingredients because that's what the bar is all about.
Cozy and intimate, Secret Rooftop stands tall in Brussels' nightlife hierarchy.
At Secret Rooftop, discerning tastemakers and wanderers unite, sharing an appreciation for the finer things in life and mixology experiences.
Capture your next social feed addition at Pannenhuis Metro station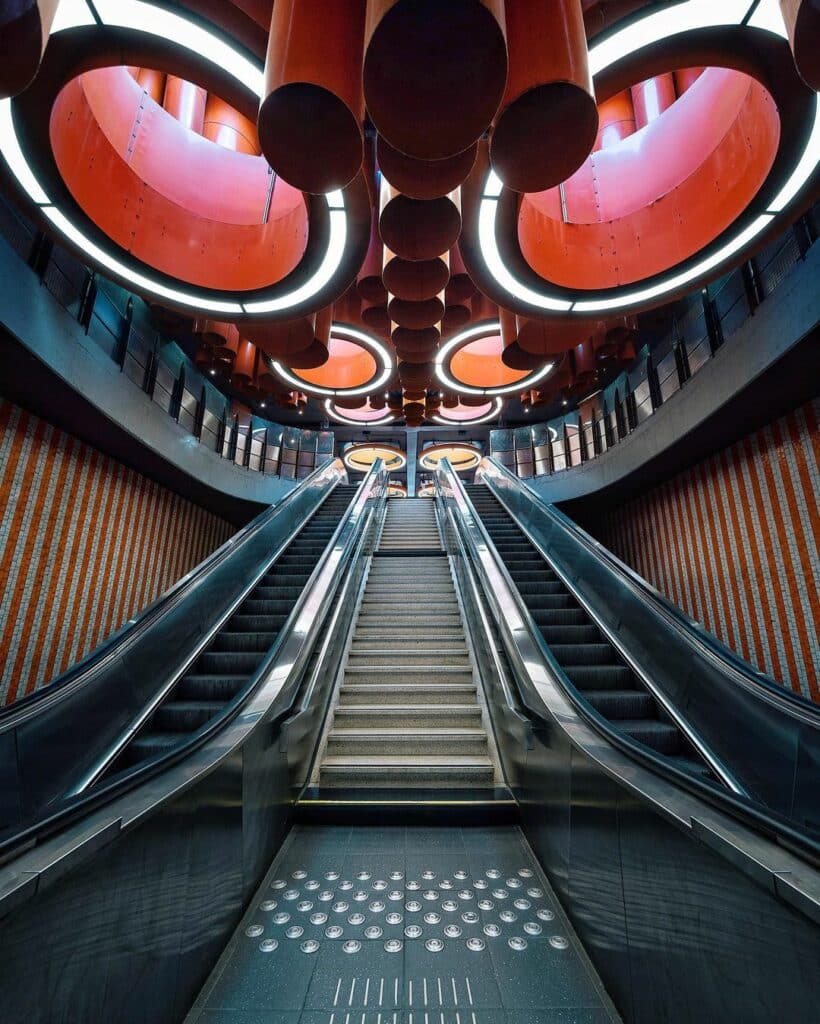 While most commuters barely glance at their trains, some captivating artworks can be Instagram-ed for the price of a metro ticket. Pannenhuis Metro station is one of them.
Looking like a scene straight out of a sci-fi movie, the northern Brussels station features bright orange and red art installations. In recent years, the spot has became a favorite backdrop for fashion shoots and Instagram posts.
Belt out your beloved tunes at KaraFun Brussels
While all of us are familiar with the karaoke concept – be it in the shower or after one-too-many shots – KaraFun is not your average singing experience. Boasting 12 private rooms – each donning a specific vibe – the karaoke bar caters to seasoned night owls and introverted singers.
The Brussels nightlife spot is home to over 30,000 songs, customizable lighting and state-of-the-art sound systems – pretty much everything you need to elevate your karaoke experience.
Head to the bar to quench your thirst when you feel a little thirsty from all the singing. KaraFun is committed to an eco-friendly policy, locally-sourced products, and bringing a generous cocktail list.
Whether you're into creating a tipsy rendition of ABBA's greatest hits or singing My Heart Will Go On in a Belgian accent, this karaoke escapade is the recipe for a memorable night out.
Conquer the wonders of Grote Markt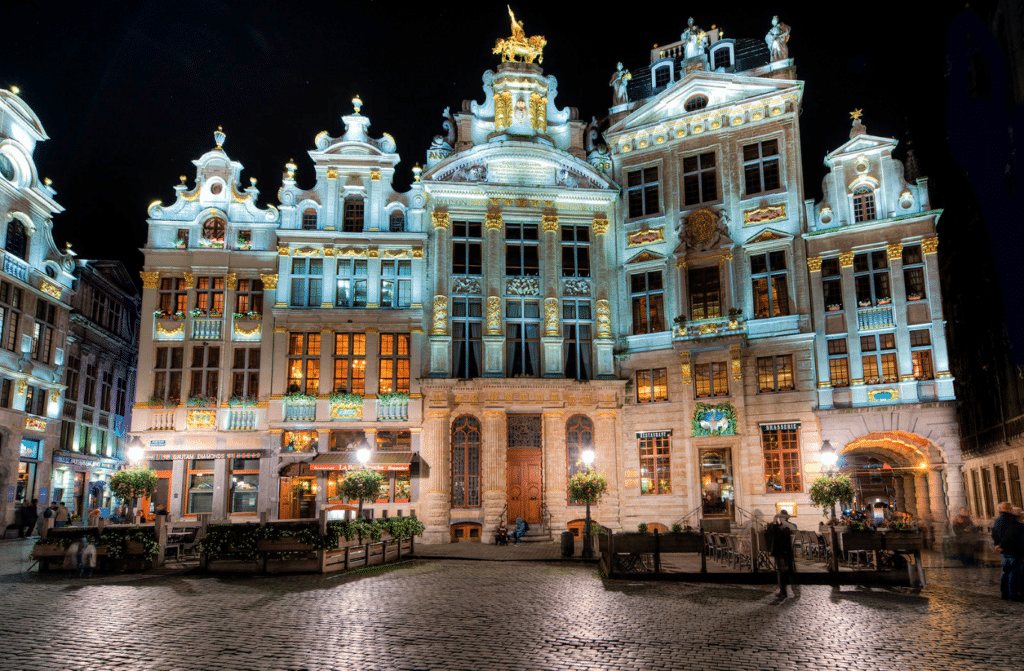 Otherwise known as Grand Place, Grote Markt began its life as a marketplace where European traders gathered to sell goods. Fast forward to today, the square is home to architectural wealth, best characterized by intricate facades and opulent Baroque guildhalls.
While the cobblestoned plaza is renowned for its civic spirit and historical heritage, it also hosts Brussels' nightlife centerpieces.
Home to the country's brewing culture, Grote Markt proudly showcases some of Brussels' best beer spots. From popular institutions like Moeder Lambic to lesser-known taverns such as Le Corbeau, you'll never be out of beer samples.
Upon finishing your liquid discovery, unleash your inner party animal at the electronic-fueled Zodiak and vibrant Dyoukes. Regarding music repertoire, Grote Markt is all about diversity – just speak your genre, and the nightlife hotspot will deliver.
Whether bathed in daylight or illuminated by night, Grote Markt's stunning beauty never ceases to amaze.
Experience Brussels' mixology with Gardens of Babylon cocktail at Arthur Orlans
Lovers of pisco, this one's for you. Extra foamy and ready to make you fall in love with one sip, the Gardens of Babylon cocktail is a garden party in a glass.
Featuring a daring medley of pisco, vermouth, rose and lavender cordial, all crowned with hibiscus air, the boozy elixir balances floral notes with velvety textures.
Leather sofas, baroque wall decor, intimate atmosphere – Arthur Orlans, one of Brussels' most sought-after cocktail bars, doesn't follow the herd. Mainly dedicated to gin-based concoctions, the watering hole sits in a former fashion house dating back to the 19th century.
When you think about Belgium and alcohol, beer is probably the first thing that comes to mind. But Arthur Orlans begs to differ, as each crafted concoction from the bar exudes sophistication and elegance.
A bit on the pricey side, Arthur Orlans knows that if you're good at something, you shouldn't do it for free. That's probably why boujee cocktails enthusiasts come here every weekend.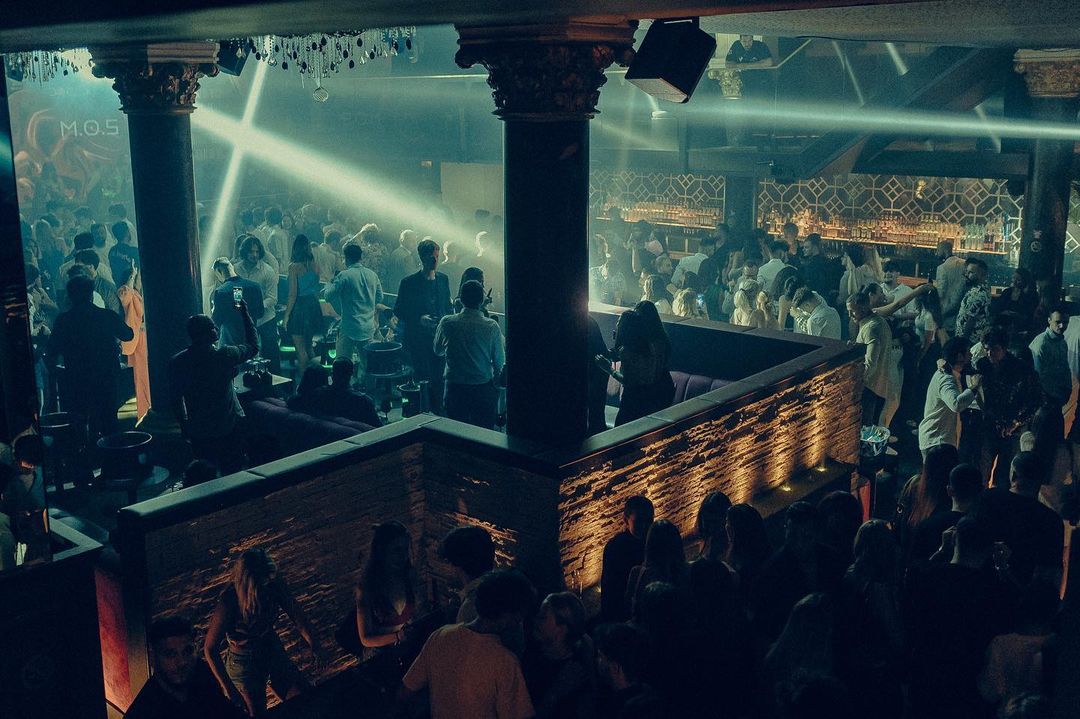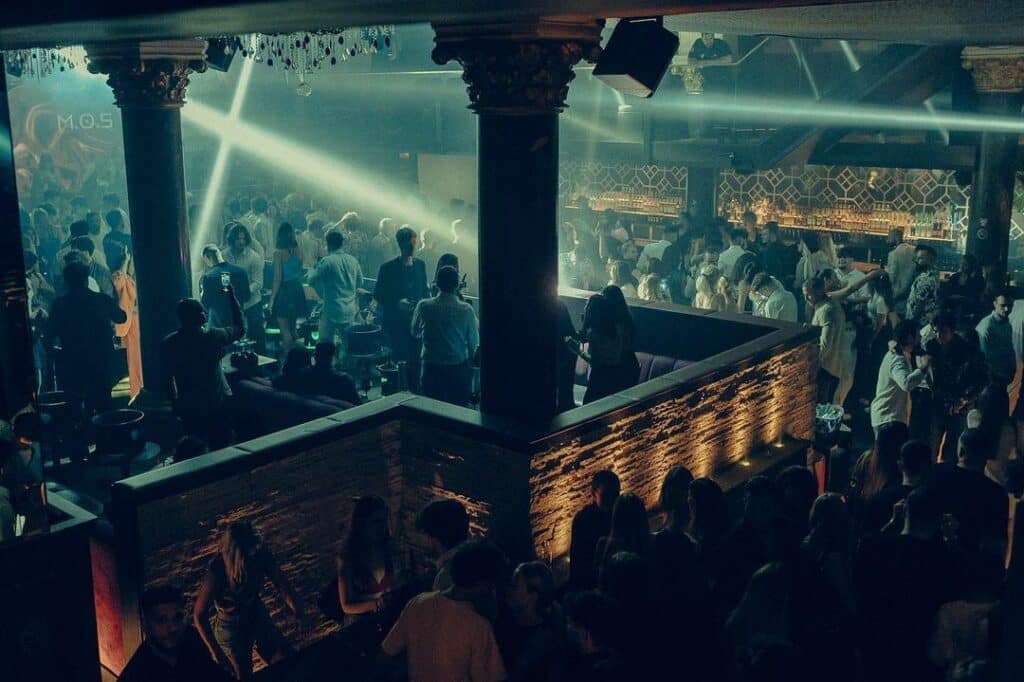 There's something about a church-turned-nightclub that excites every night owl. Commonly known as one of the world's most beautiful clubs, Spirito Brussels is everything you wanted from your next partying experience – maybe even more than that.
Treat your taste buds with Frites at Maison Antoine
While you might already be accustomed with the ubiquitous French fries, Belgium's frites are something else. They gained international acclaim for their double-frying technique, which gives them a crispy exterior and a mouthwatering interior.
Since ingredients make frites a coveted drunk food, Maison Antoine has freshness as a top priority. The late-night eatery has been serving its delectable fries since 1948 but became popular for its extensive range of sources.
Maison Antoine has something for every taste, from classic mayonnaise to bolder options like samurai sauce and andalouse.
Those legendary fries are served in a signature cone-shaped paper package, making it a recognizable symbol of the Belgian fry experience.