Copenhagen's nightlife is all about eclectic music venues, craft breweries, and stylish cocktail bars.
Starting with Sukaiba's panoramic views and ending with Texas Smørrebrød at Warpigs Brewpub, this is how you can experience an amazing night out.
Here's your essential guide to Copenhagen nightlife.
Catch the sunset at Sukaiba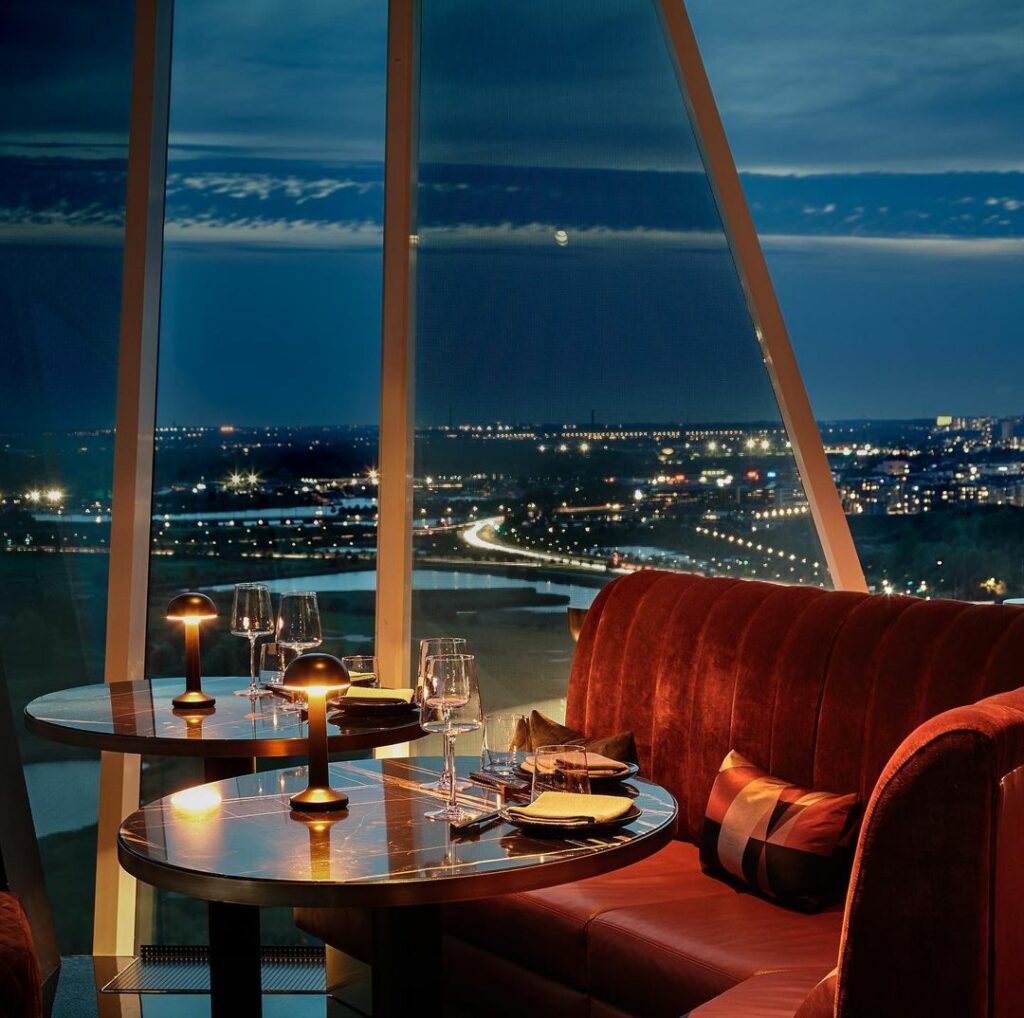 Framed by breathtaking views and famed for its contemporary Asian cuisine, Sukaiba sits 76 meters above Copenhagen. As one might guess by its towering altitude, the vantage point serves panoramas that span the city's skyline and sparkling waterfront.
But at Sukaiba, the views are sides, and the mains are a love letter to Japan. The menu features everything from masterfully crafted sushi platters to aromatic bowls bound to make you fall in love at the first bite.
And then, there's the decor. The Copenhagen nightlife spot effortlessly marries Scandinavian simplicity with Japanese aesthetics, giving birth to a minimalist interior punctuated by warm wooden accents and origami-inspired fixtures.
Sukaiba attracts a crowd of curious cocktail aficionados, international globetrotters, and intrepid adventurers – all seeking high-flying drinking experiences.
Be social media iconic at the neon-lit Ofelia Plads' The Wave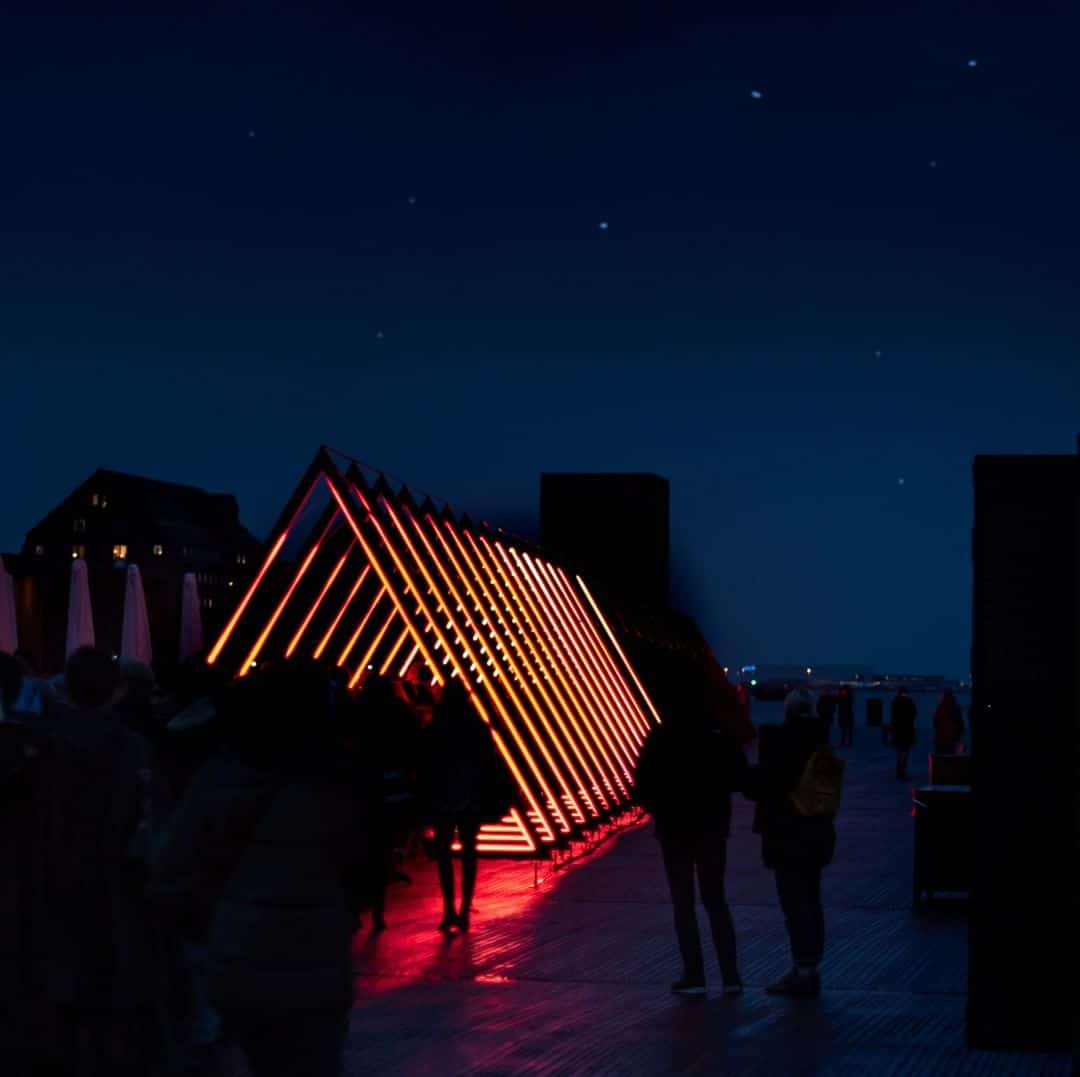 If the Instagram world was a stage, Ofelia Plads would be its most riveting performer. The open-air hub, sandwiched between the cityscape and the harbor, is more than just another cultural square.
It houses more Insta-worthy background than your camera roll can handle. The Wave is just one of them, an 80-meter tunnel of glowing triangles that pulsates – or ripples – as people through it.
Unveil Copenhagen's aerial beauty from The Round Tower
At Copenhagen's Round Tower, you step out of your comfort zone and into a time capsule. Famed as the oldest functioning observatory in Europe, its telescope may no longer reach the stars, but the landmark will leave you starry-eyed.
As the sun sets, the Round Tower gives you a taste of Copenhagen's nightlife from an aerial point of view. It's like getting VIP backstage passes to the nocturnal symphony of the city.
No velvet ropes, just aged, spiral ramp ways, trodden by the feet of curious travelers.
Atop the 17th-century helix of history, Copenhagen becomes a constellation of twinkling lights. Peering down might give you vertigo, but that's the only way to embark on a trip through the annals of time.
From Amalienborg Palace's Rococo details to the futuristic zest of the Black Diamond, it's like watching centuries of architectural genius have a friendly tête-à-tête.
Discover the bustling Indre By (Copenhagen's City Center)
Turn off your GPS, put away your travel guide, and lace up your walking shoes – it's time to get lost in the labyrinth-like Indre By. At the intersection of history, fairy dust, and a Danish charm, the Copenhagen nightlife hotspot houses everything from old jazz clubs to high-brow theaters.
Even without guidance, your feet will lead you to the thrumming Strøget, Europe's longest pedestrian street. By day, it's a shopping mecca, but by night, it morphs into a nightlife artery.
If you're looking for quirky history, peek into Hviids, Copenhagen's oldest bar. Dating back to 1723, the watering hole serves history buffs and beer aficionados with golden, fizzy nectar.
When Danish ale doesn't scratch your itch, head to veteran jazz clubs like La Fontaine.
For those who want to get their groove on, Culture Box – known as the ultimate ruler in Copenhagen's electronic clubland – awaits with a triple treat of bars and dance floors.
Give the Aristocrat cocktail a try at Dandy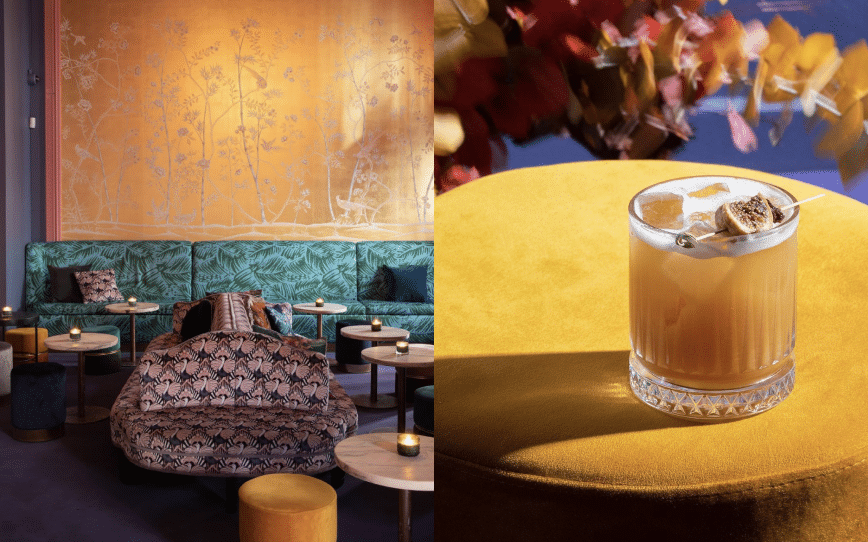 Foamy and worth ordering another round, the Aristocrat cocktail got an upper-crust attitude and a lip-smacking taste. The highborn tipple combines earthy rum with raisin, fig, lemon, and crisp cider fizz.
Like any self-respecting aristocrat, the boozy libation doesn't fall too much into the realm of sweetness nor detours down the bitter alley. Instead, it features a perfectly balanced, bold, and beautifully restrained taste.
Aristocrat's birthplace lies in the chic Dandy, a cocktail bar that's as dapper as the name suggests. Famed for its pink hues and lush decor, the watering hole is where The Great Gatsby meets Danish minimalism.
But beyond its velvet seatings and upscale vibe, Dandy attracts chic cosmopolitans and cocktail connoisseurs with a small but disruptive drinks menu.
If your idea of an electronic clubbing session translates into seedy warehouses, Chateau Motel is here to change your perception. Unapologetically ritzy, the Copenhagen nightlife venue exudes sophistication and decadence.
With its rustic-meets-modern layout and carefully curated music program, Chateau Motel can't be anything other than high-spirited.
Munch on Texas Smørrebrød at Warpigs Brewpub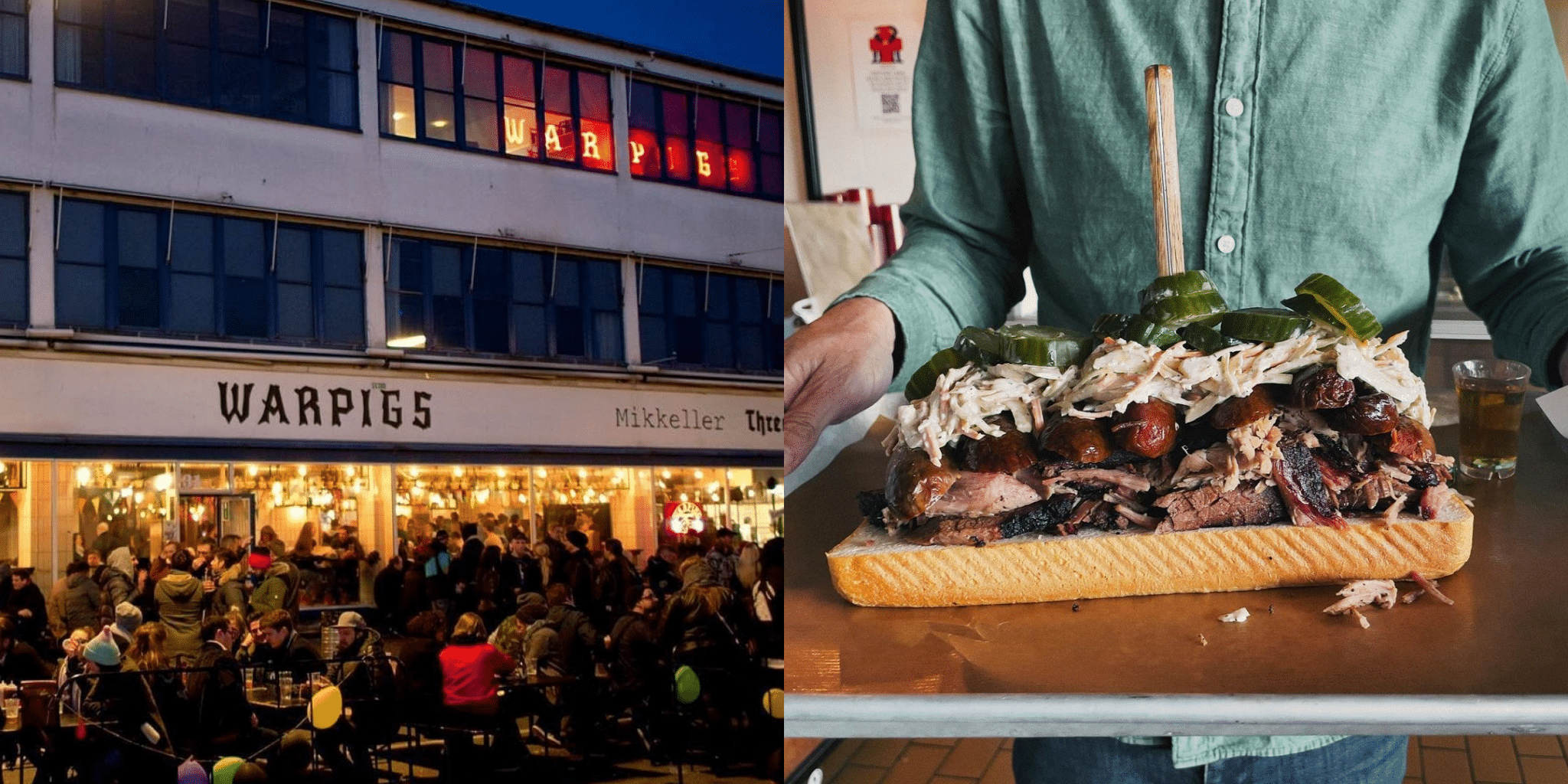 A Western twist on a classic Danish open sandwich, Texas Smørrebrød is your trusty companion for those nights when one pint turns into one-too-many. At its core is bread topped with smoky brisket, succulent pork, and spicy sausage.
Coleslaw and pickles play the sidekicks, adding a zesty crunch that cuts through the meaty richness.
Warpigs Brewpub proudly embraces the spirit of a Texan smokehouse while staying loyal to its Danish tavern roots. It is an edgy fusion of Copenhagen's cool and American boldness, housed within a former Meatpacking District warehouse.
Carnivores feel at home as the menu features anything from pork ribs to signature sausages. Yet, Warpigs isn't just a food carnival; it's a beer lover's paradise. Its gleaming tanks are home to an ever-changing rotation of beer, ales, and lagers.