Lisbon is known for its laid-back yet high-spirited nightlife.
Starting with Sky Bar's killer views and ending with a delish Tuga hot dog at Frankie, this is how you can experience an amazing night out.
Here's your essential guide to Lisbon nightlife.
Enjoy the view from Sky Bar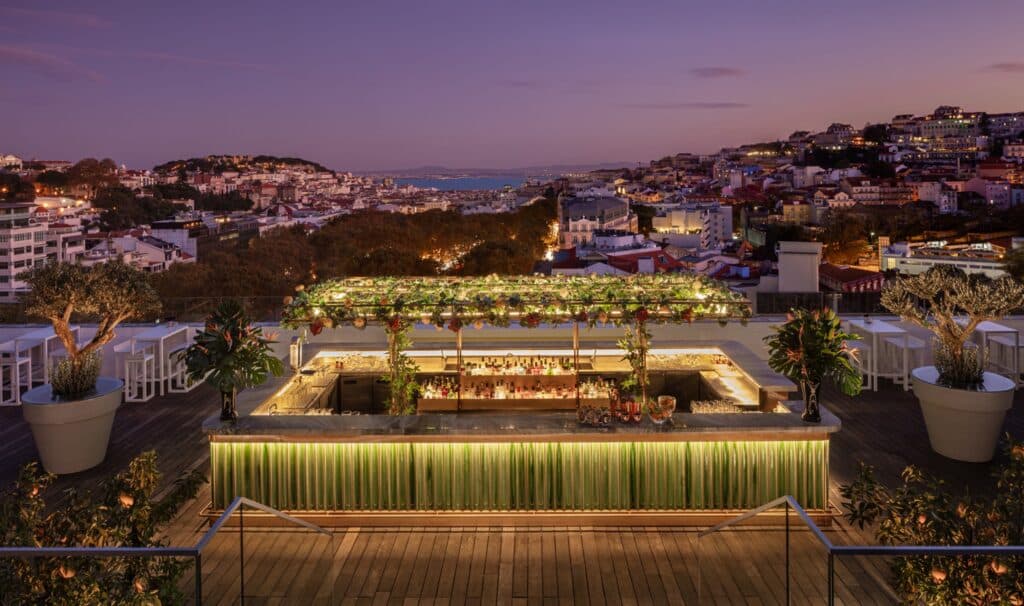 From atop the five-star hotel Tivoli Avenida Liberdade, Sky Bar offers a spectacular view of Lisbon's skyline – including St. Jorge's Castle, the winding River Tagus, and the Arrábida Mountains.
Make your way to the chic and modern Sky Bar Lisbon for an evening of post-dinner drinks. Set on a wooden deck, this sky bar features comfy sofas, hip decor, and flourishing greenery that gives it a warm, homey atmosphere.
Boasting top-notch liquor and exquisite mixology, the rooftop bar has curated a list of cocktails that will make you swoon at first sip – even if it calls you cheap in five languages.
Take a picture at Pink Street
As one of Lisbon's most vibrant hotspots, Rua Nova was upgraded with an eye-catching Barbie pink to showcase its revival. Adding a touch of captivating quirkiness and wow factor are the multitudes of dazzling umbrellas draping over this Instagrammable paradise.
Enjoy a film night in the open air with Black Cat Cinema
Black Cat Cinema pushes the limits of movie-going with its one-of-a kind, award-winning cinematic adventures beneath the stars.
When seeking a hangover-free nightlife experience, Lisbon's Black Cat Cinema is the go-to spot. Boasting a mantra of "we believe films should be shared," this open-air cinema has plenty of freshly popped popcorn and booze-free drinks to go along with classic flicks.
Unlike commercial cinemas, Black Cat Cinema offers the ultimate movie session experience with crowd-pleasing movies and timeless masterpieces.
Explore Cais do Sodré
Formerly known as Lisbon's shady district, the lively Cais do Sodre has been completely transformed. Now a vibrant spot bursting with music temples and electrifying bars, the nightlife hotspot experienced a radical rebirth.
With its storied history as a popular haunt of hard-drinking Portuguese mariners, the nightlife spot has found renewed fame with Rua Nova – or "Pink Street" – connecting some of the city's most in-demand bars.
When in Lisbon's former Red Light District, you can experience commercial tunes and friendly crowds at Europa or Roterdão.
Cais do Sodré is your go-to spot for everything from early-evening cocktails and wine tastings before dinner to late-night revelry.
Enjoy Fall Fashioned at Lumi Rooftop Bar and Restaurant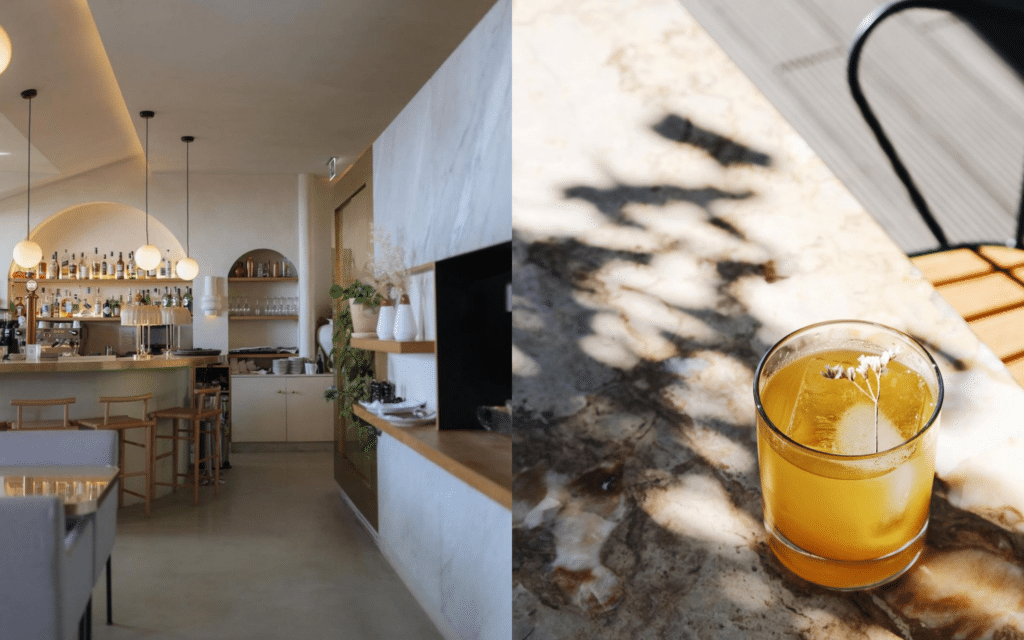 For those who appreciate premium spirits, there's a cocktail that will surely impress. A beloved Lisbon classic, The Fall Fashioned blends bourbon, homemade pumpkin syrup, and Gypsophila flower for a delectable taste that will leave you wanting more.
Set in Lisbon's The Lumiares, a boutique hotel that embodies the city's dreamy charm, Lumi stands provides unparalleled views of the skyline and Tagus River.
The Lumiares is one of Lisbon's premier bars thanks to its vibrant selection of crafted cocktails and awe-inspiring views.
Party like there's no tomorrow at Lux Frágil
Lux Fragil stands out as Lisbon's crown jewel for electronic beats, revolutionizing the city's rave culture.
Every night brings an exciting lineup of talented DJs to create unforgettable parties that will keep you in awe. With its foolproof parties, Lux Fragil cemented its place at the top of every electro-head's clubbing list.
Taste a delicious Tuga hot dog at Frankie de São Bento
Whoever declared eggs the breakfast of champions must have had Tuga's hot dog in mind. This two-bun delight features delicious sauces and runny egg protein, all topped off with rocket leaves.
Although the classic hot dog has nothing in common with Portuguese cuisine, Frankie takes American fast food to a new level.
With this in mind, the late-night eatery boasts a warm and inviting atmosphere while providing dozens of delicious takes on the classic hot dog – from adding feta cheese and balsamic vinegar to crowning it with guacamole.