Melbourne's nightlife offers party animals everything they ever wanted – from samba-focused clubs to street parties.
Starting with a cocktail-and-view session at Fable and ending with hot wings at Leonard's House of Love, this is how you can experience an amazing night out.
Here's your essential guide to Melbourne nightlife.
Bask in Melbourne's skyline at Fable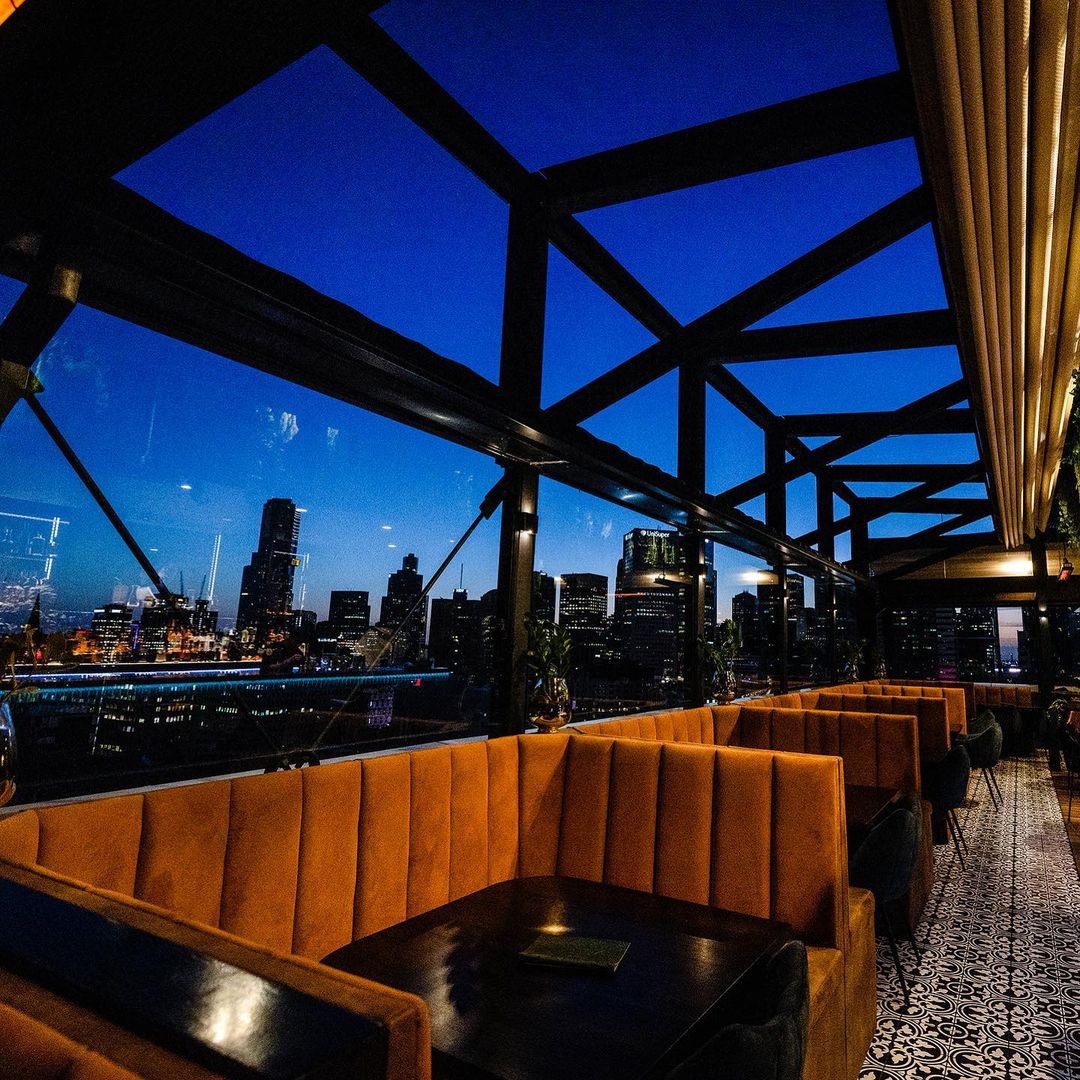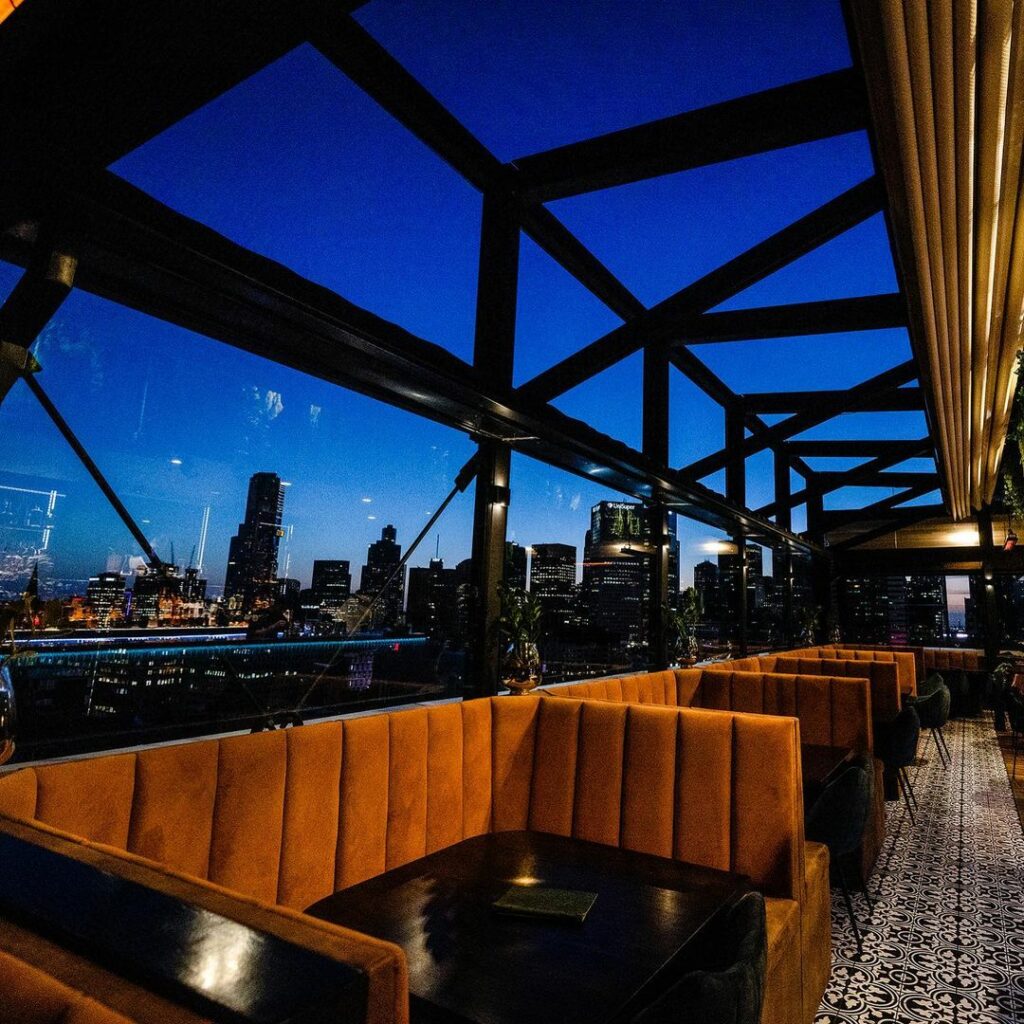 Also known as Melbourne's highest rooftop bar, Fable sits on the 13th floor of the Greek Centre building. From this avant-garde vantage point, patrons can witness the city's lifeblood coursing through the mighty CBD.
Inside, the sky-high watering hole does away with the ubiquitous rooftop sheen, opting for a stripped-down, organic aesthetic. Forget about clinical minimalism – Fable is designed in a sleek style with New York as a state of mind.
Although the rooftop bar doesn't resemble an Athenian tavern, it sure acts like one. Paying homage to its building, Fable features a Mediterranean-inspired menu with ouzo-drenched calamari, eggplant moussaka, and juicy lamb.
Boozy concoctions are reminiscent of the Italian aperitivo, putting Aperol and Limoncello in the spotlight.
Fable's clientele is a melting pot of local creatives rubbing elbows with millennials seeking Insta-worthy views and baby boomers sipping on their Aperol.
Make a social media addition at Webb Bridge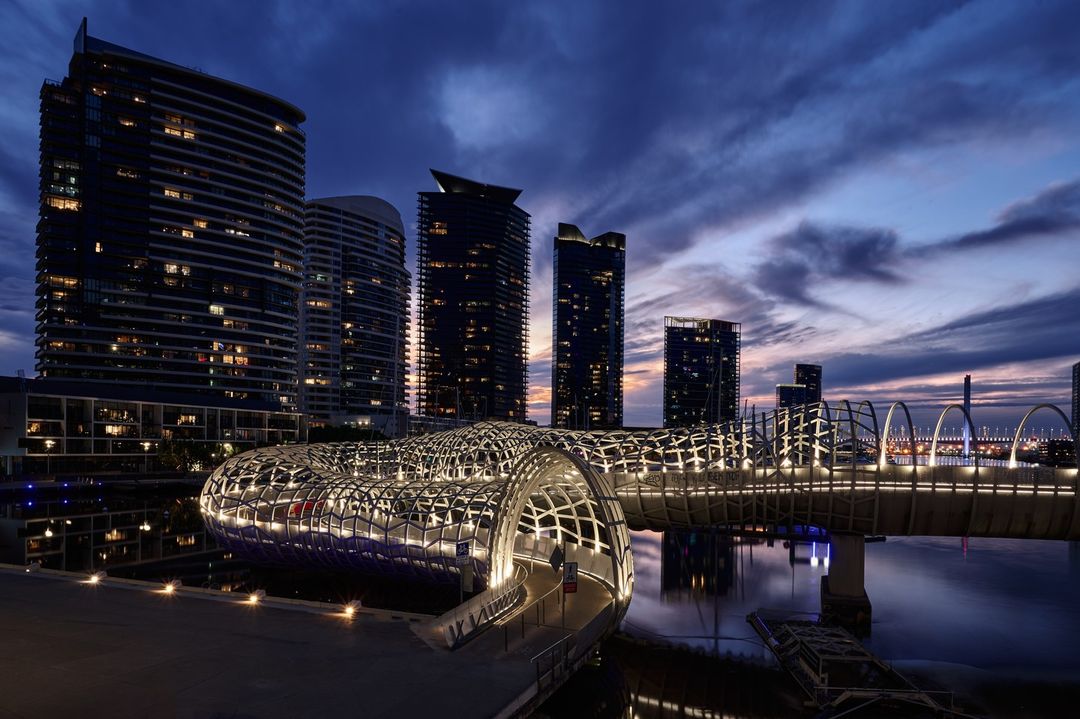 Every 'Gram influencer will tell you: it's the location, location, and location. And the Webb Bridge is a living testament to those words of wisdom.
Somewhere between a paragon of architectural creativity and a crossing, the structure snakes across the Yarra River like an illuminated ribbon. Not to mention the winding bridge blends industrial and idigenous elements, creating a sight that's deeply respectful of its origins.
See the city from high above at Melbourne Skydeck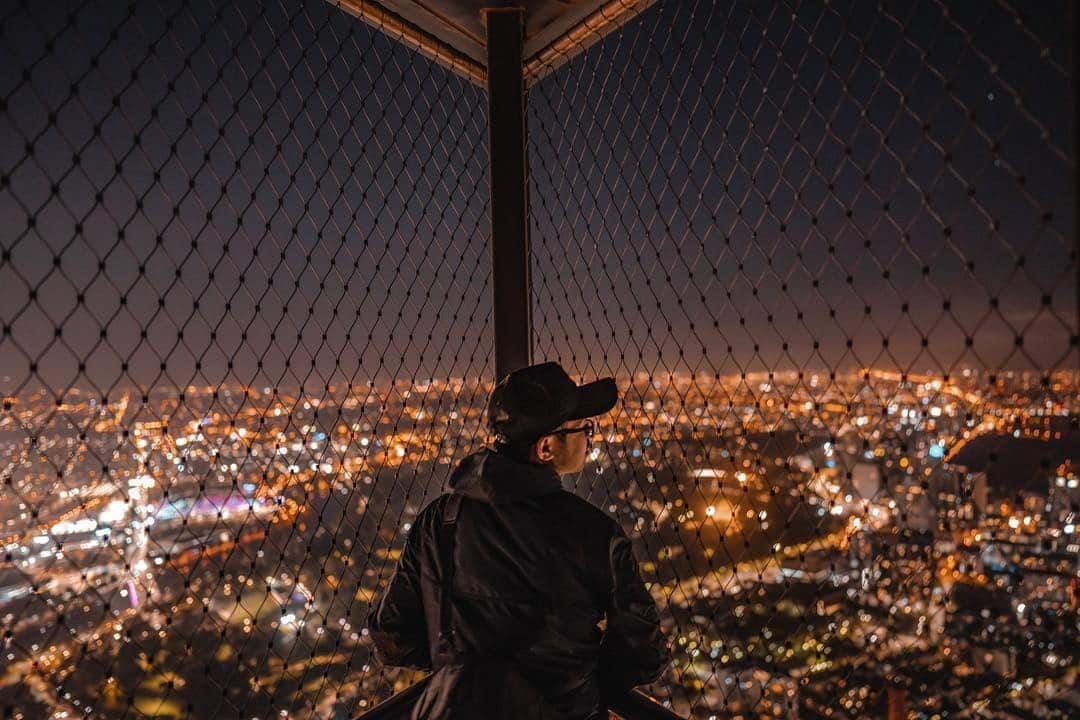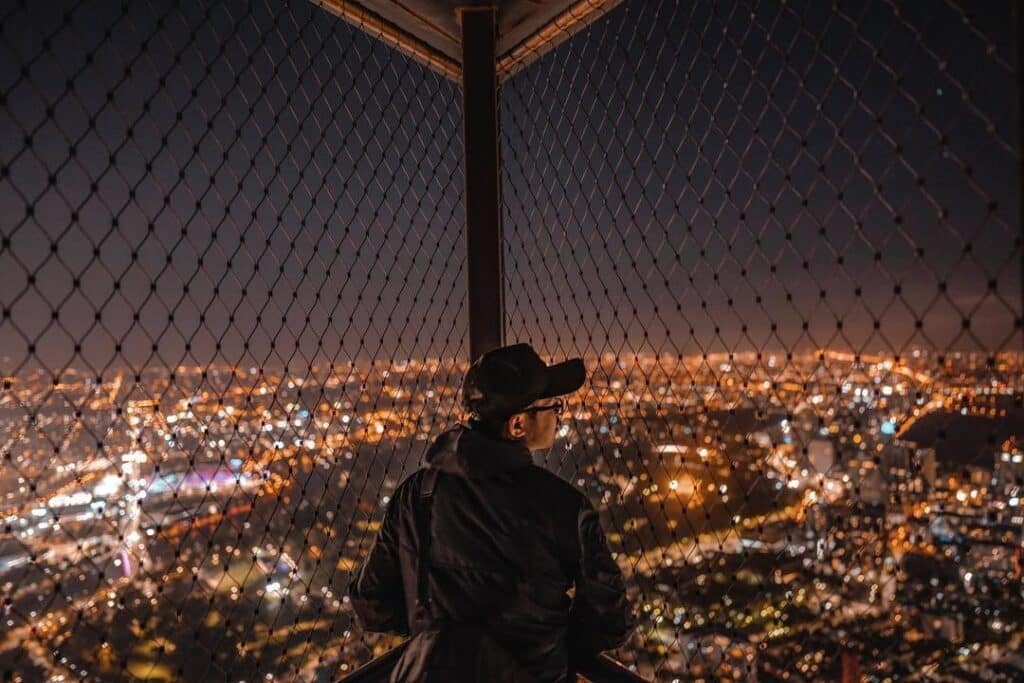 Teetering at a dizzying 297 meters – almost twice the height of the London Eye – Melbourne Skydeck's ethereal setting on the 88th floor of the Eureka Tower gives a new meaning to after-dark activities.
Also known as the highest public vantage point in the Southern Hemisphere, Melbourne's Skydeck is less of a viewing platform and more of an intimate rendezvous with the sky.
With a sweeping 360° panorama of the cityscape, showcasing everything from Federation Square to Dandenongs' distant outline, the skydeck gives a unique perspective on Melbourne's nightlife.
Dozens of viewfinders dotting the floor introduce you to the city's architectural masterpieces, historical landmarks, and even neighborhood trivia. It's the perfect blend of education and entertainment – edutainment if you will.
Venture into the permanently buzzing Central Business District (CBD)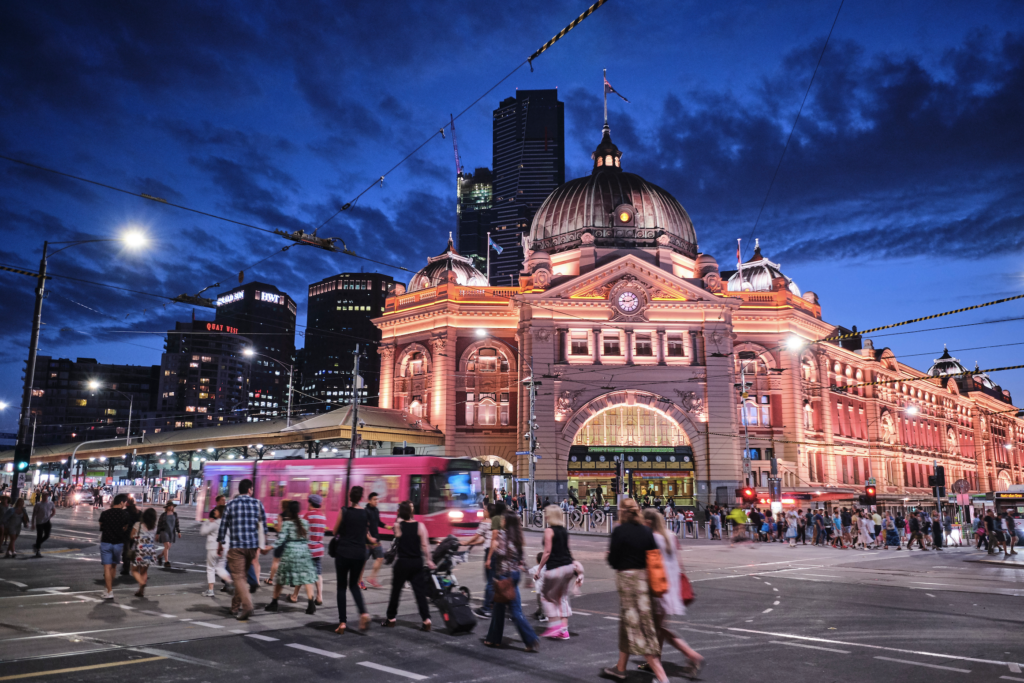 When day yields to night, Melbourne's Central Business District (CBD) trades its business suit for a shimmering sequin dress.
Strolling through its streets, the architecture's time travel tale is hard to ignore. In one sweep of the eye, you can witness the ornate 19th-century elegance of Flinders Street Station standing resiliently against the backdrop of the soaring, sleek Eureka Tower.
To say that CBD is rich in bars and clubs would be an understatement. It is a mecca of libations. The Everleigh, a 1920s-style bar, keeps the art of classic cocktail-making alive with leather-bound booths, impeccable attention to detail, and top-shelf sours.
For those who lean more towards a laid-back setting, the raucous Cherry Bar is their promised land. With walls adorned with records and band posters, the watering hole doubles as a live music venue that hosts bands.
Not one to turn off the lights before midnight, the CBD offers a roster of clubbing spots that would make any party animal dust off their dancing shoes. There's the opulent Baroq House, a multi-leveled mansion boasting glitzy interiors and eye-watering cocktail prices.
On the other side of the music spectrum, the tucked-away Sub Club is where DJs spin hypnotic techno until the early hours.
Raise your glass and swing the Glinda cocktail at The Curious Bar
Glinda is the name, lip-smacking taste is the game. Bold and brave, the boozy libation feels like a toast to Melbourne's nightlife, bringing aromatic notes of jasmine and apple to a vodka base.
The captivating elixir hails from a glamorous watering hole called The Curious Bar. Unlike most pre-drinking spots, the Melbourne nightlife spot chooses the path of peculiarity and charm. Quirky and stylish, The Curious Bar is where time-traveling bohemians would feel right at home.
Besides its moody lighting and a cocoon-like space, the subterranean cocktail bar boasts a never-seen-again drink list. Mixology enthusiasts can sip on drinks inspired by Melbourne's coffee scene and mixing cold brew with cacao-butter vodka.
Party like there's no tomorrow at New Guernica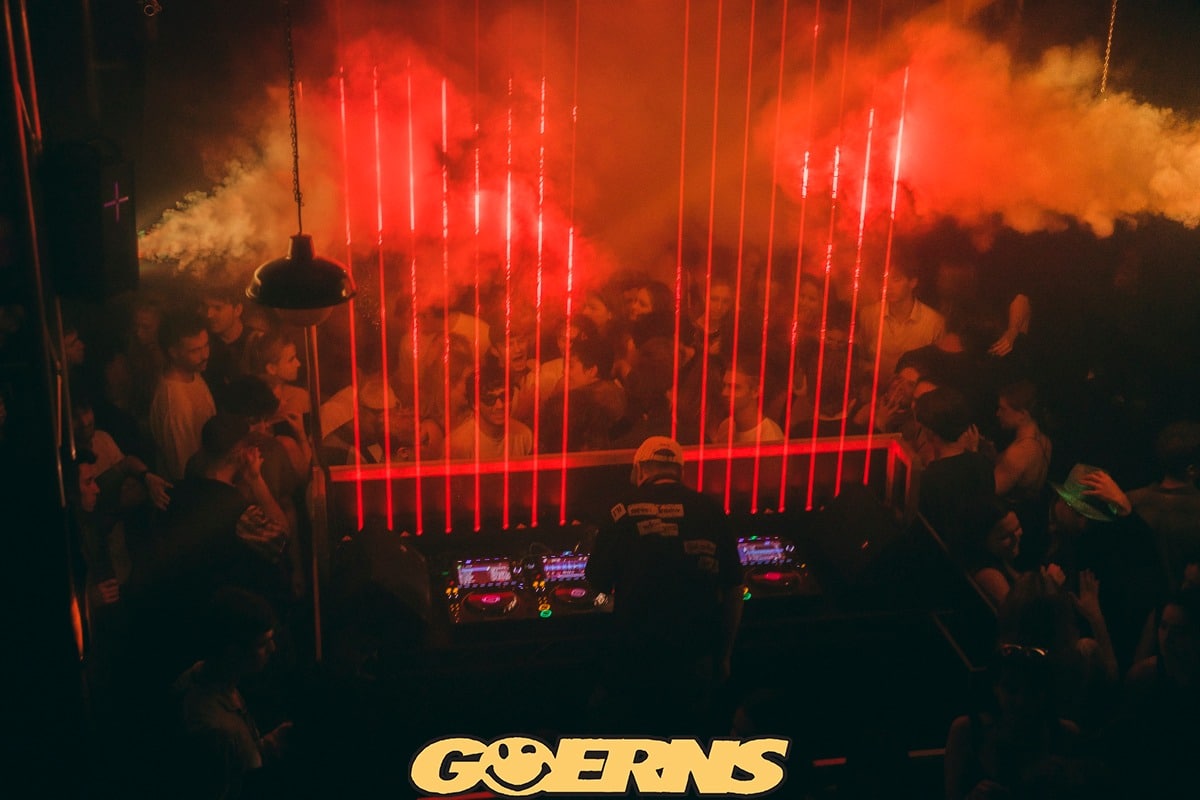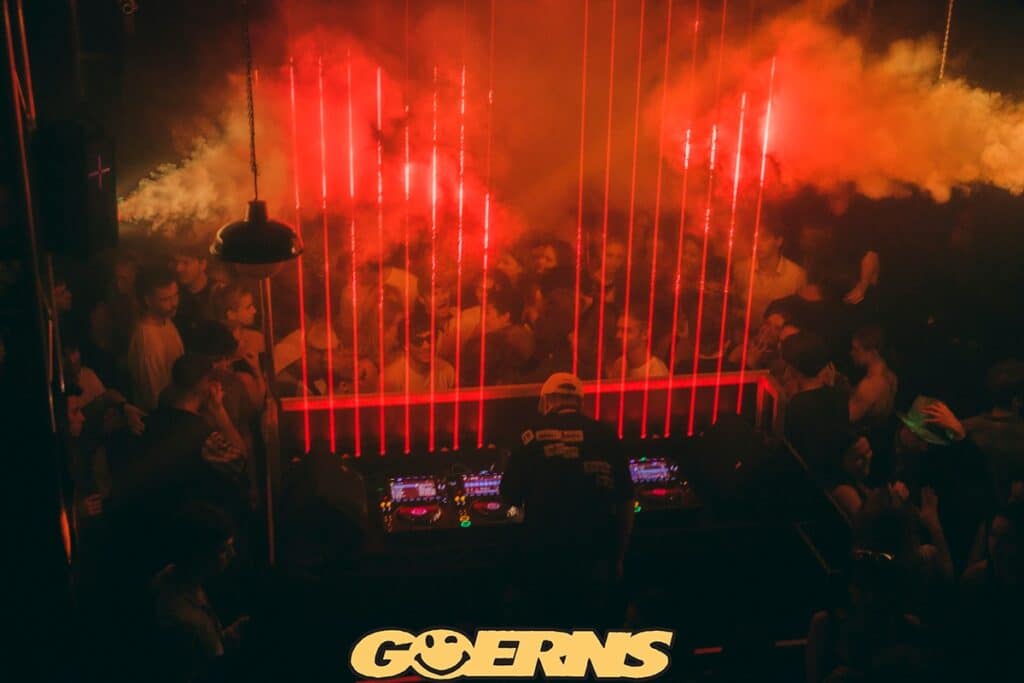 New Guernica is where Melbourne's night owls gather and inhibitions take a holiday. At this electronic-fueled party powerhouse, there's enough dance floor energy to power a small city.
Stepping into the Melbourne nightlife venue is like cracking open a psychedelic pinata. As soon as you cross the threshold, you're hit with a cascade of colors and heart-thumping house sounds.
Finish off your night with hot wings at Leonard's House of Love
If Melbourne's nightlife were a marathon, Leonard's House of Love would be the finish line – and its hot wings, the flaming torch that lights the way.
Clad in a glorious glaze that's equal parts sweet, spicy, and outrageously addictive, those hot wings are nothing short of culinary showstoppers.
Swinging the doors open to Leonard's House of Love, you're stepping into a time machine with a one-way ticket to the groovy 70s. Decked out in log-cabin chic, the place has a nostalgic vibe that takes 'retro' and turns it up to eleven.
As the expert chefs at Leonard's tackle their open kitchen, the air fills with an array of mouth-watering smells, offering a taste of classic American comfort food even before your first bite.