Panama's nightlife is known for its electrifying salsa beats, street parties that spill out like champagne bubbles, and sun-kissed rooftop bars.
Starting with Lazotea Rooftop's views and ending with empanadas at La Pulperia, this is how you can experience an amazing night out.
Here's your essential guide to Panama nightlife.
Enjoy a bird's-eye view of the sky from Lazotea Rooftop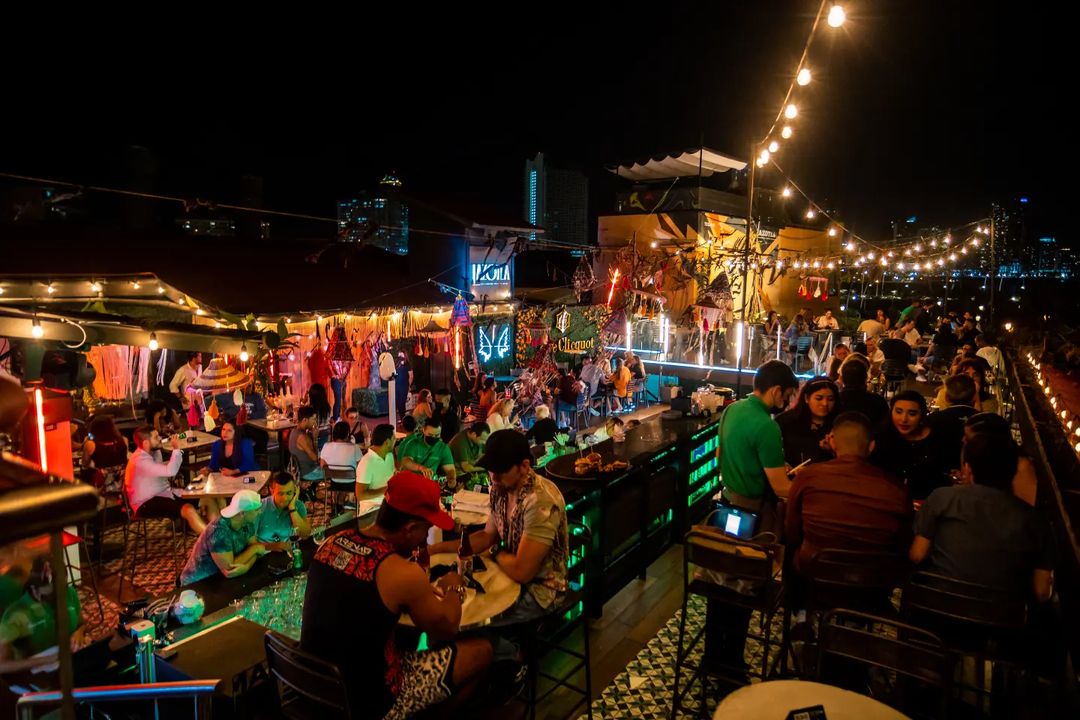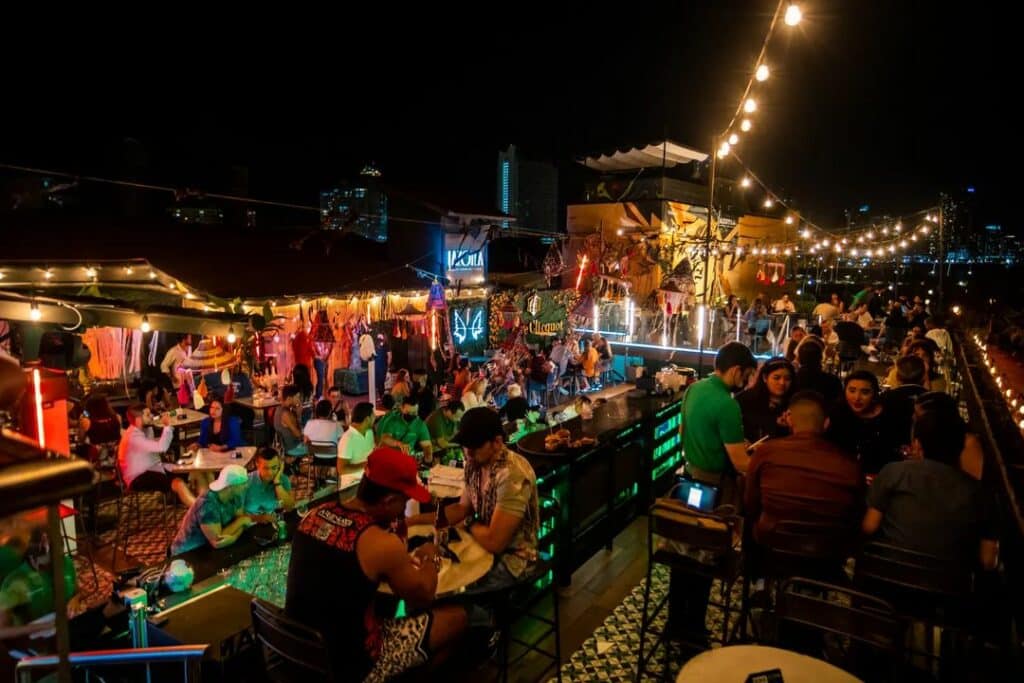 In a world of towering skyscrapers and bustling urban landscapes, there is something rebellious about a sky bar nestled just four floors above ground. But despite its rather humble height, Lazotea Rooftop boasts sweeping views of the ocean and Panama's glittering cityscape.
A carnival of sights and sounds, the sky bar greets patrons with a decor that mixes industrial chic with tropical aesthetics.
As your feet tap on the recycled parquet flooring, your eyes will instantly be glued to the terrace's sky-kissing allure. Here, there is a blend of reclaimed wood, burgeoning greenery, and soft lights, giving an effortlessly cool vibe to every nook and cranny.
The menu is a love letter to Latin American cuisine with a global twist, offering signature dishes like Ceviche Mixto.
Not one for cocktail rookies, Lazotea Rooftop is a refuge for corporate denizens looking to shrug off the day's stress.
Head to Tantalo Hotel for the ultimate Insta-paradise of street art
Stuffy museums and rigid galleries step aside and make room for the Tantalo Hotel. Featuring a kitchen-style restaurant and a rooftop bar, the 10-room hotel is much more than your average entertainment hub.
Away from prying eyes, Tantalo Hotel boasts an assortment of graffiti-style works, creating enough Instagrammable backgrounds to earn a double-tap seal of approval.
Take a stroll on Cinta Costera
When you think Panama's nightlife is all about Seco and hats, the trendy Cinta Costera winks at you. Somewhere between Barcelona's La Rambla and Rio's Copacabana, the idyllic promenade feels like the city's runway for nightlife extravaganza.
In essence, Cinta Costera is a 64-hectare area gracefully draping the shoreline of Panama Bay. In practice, Panama's sprawling boardwalk is more than a pretty face – it's an all-inclusive nightlife journey.
Perfect for the ones who are more into doing than seeing, Cinta Costera serves skewered street food for appetizers and salsa dancing as dessert.
Although it is primarily known as a fitness enthusiast's paradise by day, the area comes alive after sunset, when salsa-dancing, food-loving, and fun-spreading socialites take center stage.
Wander through Old Quarters' streets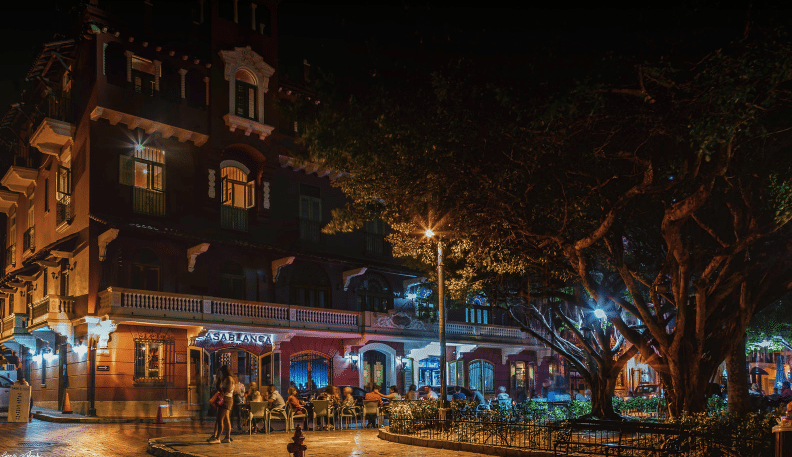 They say old is gold, but in Panama's Old Quarters, it's more like old is platinum, with a side of salsa and a healthy sprinkle of glitz and glamor.
Despite getting razed by pirates (multiple times) in the 17th century, the district is now considered a UNESCO Heritage Site – but global party-goers knew this well before the cultural preservation organization.
From the Spanish colonial architecture to the Neoclassical mansions and Art Nouveau gems, the Old Quarter stands as a melting pot of styles that seems appealingly chaotic.
Mosey around the Plaza de la Independencia and you'll see what we mean. In this Panama nightlife hotspot, dancing isn't an option – it's a must. Just ask the folks at CasaCasco, where five floors of culinary experiences finish off with a salsa-fueled rooftop dance floor.
Those seeking a cosmopolitan vibe should head to Tantalo, a boutique hotel by day and a high-energy lounge by night. If you want to dive deep into Panama's music ethos, Habana Panama prides itself on a dance floor that has seen more spins than a 1950s laundromat.
Start your pre-drinking session with Chombito Gustoso at Pedro Mandinga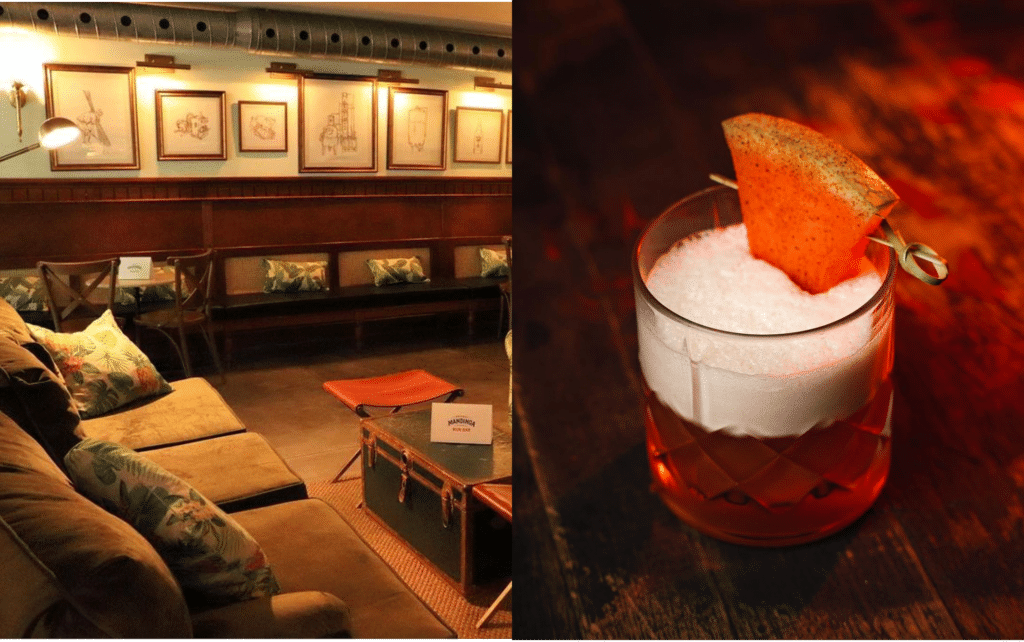 With a name like Chombito Gustoso, you already know this drink will tantalize your taste buds. A show-stopping libation, the cocktail depends on the ingredient list that will call you a liquor rookie in five languages.
The star cast includes cacao liquor, earthy mezcal, watermelon syrup, and aji chombo salt.
Now that we've whetted your appetite, let's turn the spotlight to the stage itself: Pedro Mandinga. Its decor is a tasteful mélange of vintage Caribbean charm and modern panache.
With its reclaimed wood furnishings, evocative murals, and softly flickering candles, the bar whispers tales of Panama's rich heritage. It's a space where the old and new coalesce, creating an irresistible allure that transcends trends and time.
From friends laughing over drinks to couples on their first date, the bar offers a seat for every story.
Unleash your party animal at Teatro Amador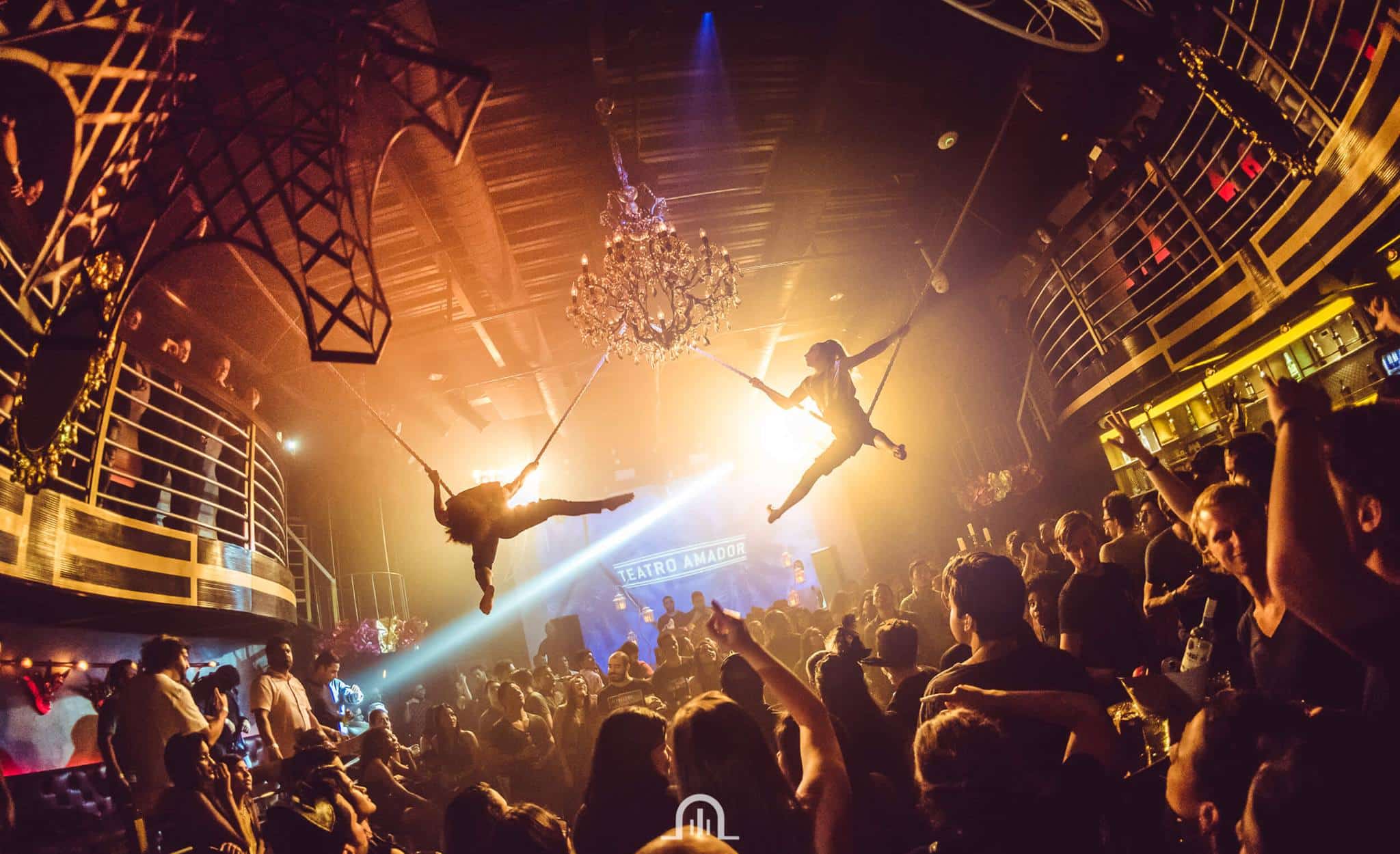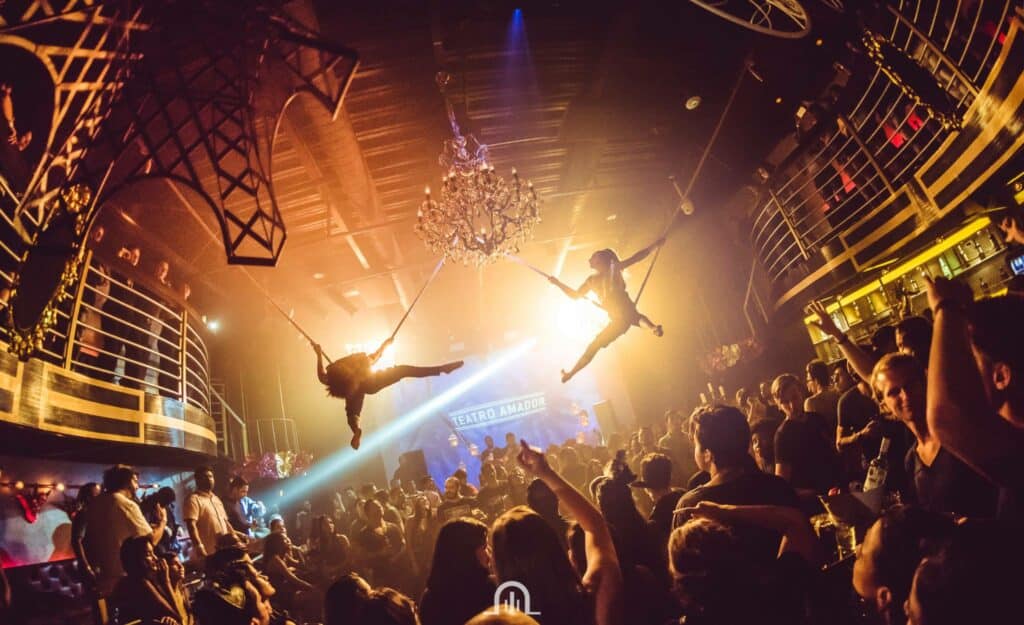 Roll out the red carpet and cue the spotlight because when the sun goes down, it's showtime at Teatro Amador.
When it took over a century-old theater, the clubbing destination married Panama's cultural scene with groovy beats. Beyond the old-world glamor lies a multi-faceted entertainment mecca where music, live performances and partying-thirsty crowds reign supreme.
Indulge in filling empanadas at La Pulperia
What's so magical about empanadas? Imagine a golden-baked, crumbly pastry filled with a delightful ingredients – a mini edible suitcase of flavor, if you will.
Stuffed with a cornucopia of meats, veggies, cheeses, and spices, every empanada is a unique voyage for your tastebuds. They're as cosmopolitan as they come, with each Latin American country putting its unique twist on them, like fashionistas with a common wardrobe staple.
Strolling down the breezy, starlit streets of Panama City, you'll stumble upon the rustic charm of La Pulperia, a beloved local haunt dubbed the city's mecca for empanada enthusiasts.
Inside, a fusion of antique charm and modern elegance reigns supreme. Vintage grocery shelves adorned with old Latin American memorabilia nestle beside chic leather upholstery.