Prague is known for its dynamic nightlife.
Starting with Cloud 9 Sky Bar & Lounge's Instagrammable vistas and ending with a hearty goulash soup at La Republica, this is how you experience an amazing night out.
Here's your essential guide to Prague nightlife.
Enjoy the sunset at Cloud 9 Sky Bar & Lounge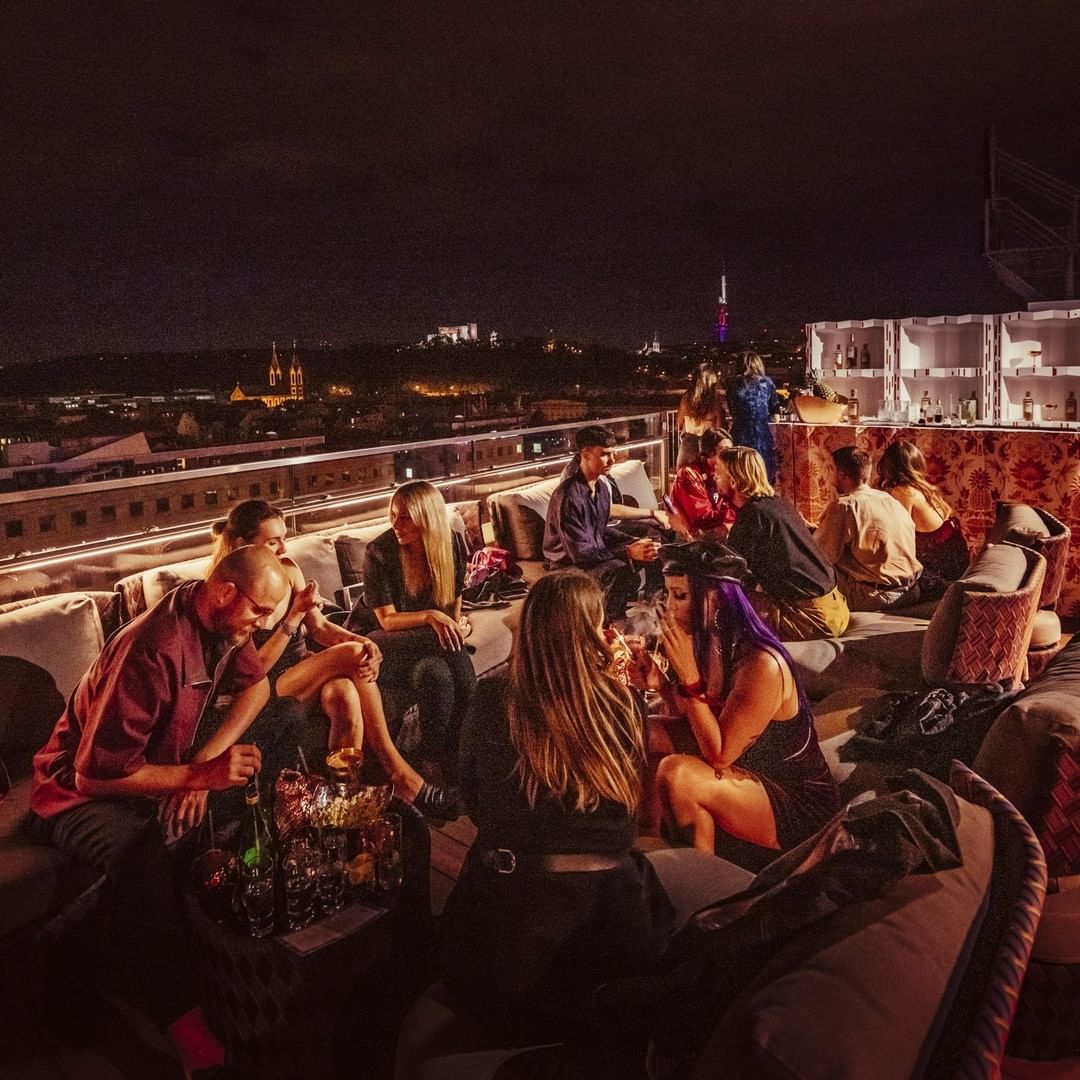 A sky bar in the true sense of it, Cloud 9 is located 40 meters above the ground. Press the 8th-floor button when at Hilton Hotel Prague to be swept off your feet by panoramic views of the city's glittering skyline and the Vltava River.
With indoor and outdoor space, the rooftop bar oozes a sophisticated aura with clean lines, natural materials, and eye-catching colors. But the true piece de resistance is the open-air area, where patrons witness jaw-dropping sunsets among fire pits and plush velvet seatings.
While most Cloud 9 Sky Bar & Lounge patrons are locals seeking an upscale drinking experience, international globetrotters also flock to its terrace for signature cocktails and an extensive menu.
Make an Instagram addition at Prague's Dancing House
You might think this image is photoshopped – well, you are wrong. Creating the 'is that even real' reaction, Dancing House is a famous piece of deconstructivist architecture.
Rumour has it that the modern masterpiece was inspired by the dance skills of famous film couple Fred Astaire and Ginger Rogers.
Explore one of Prague's tallest buildings
Rooftop bars might give you a birds-eye view of Prague's gothic cathedrals and Renaissance castles, but nothing compares to Žižkov Television Tower's vistas. Standing at 216 meters high, the futuristic building is one of Prague's tallest buildings.
Although it originally served as a transmitter for television and radio signals, nowadays the tower is a coveted vantage point. With three observation decks, a cozy cafe and an international restaurant, Prague's TV Tower offers an all-inclusive nightlife experience.
When you gaze out over the city, you can see Old Town's red-tiled roofs and St. Vitus Cathedral's majestic spires.
Stroll around New Town's streets
While most of Prague's nightlife hotspots speak of a bygone era, New Town managed to preserve the city's cultural heritage while embracing the modern world.
Although its cobblestoned squares and architectural gems witnessed their fair share of historical events – Wenceslas Square was a hotbed for political demonstrations and national celebrations – New Town morphed into a city in its own right.
Charming during the day but vibrant when night falls, the nightlife hotspot brings international globetrotters and Prague's party animals together. Whether you are into Duplex's upscale clubbing or Roxy's underground vibe, New Town offers a bit of everything.
For those of you seeking a laid-back vibe, the trendy Hemingway Bar serves Czech beer and Lucerna Music Bar brings sonic spectacles to a vintage setting.
Sip on Hemingway Bar's signature Garibaldi Sgroppino cocktail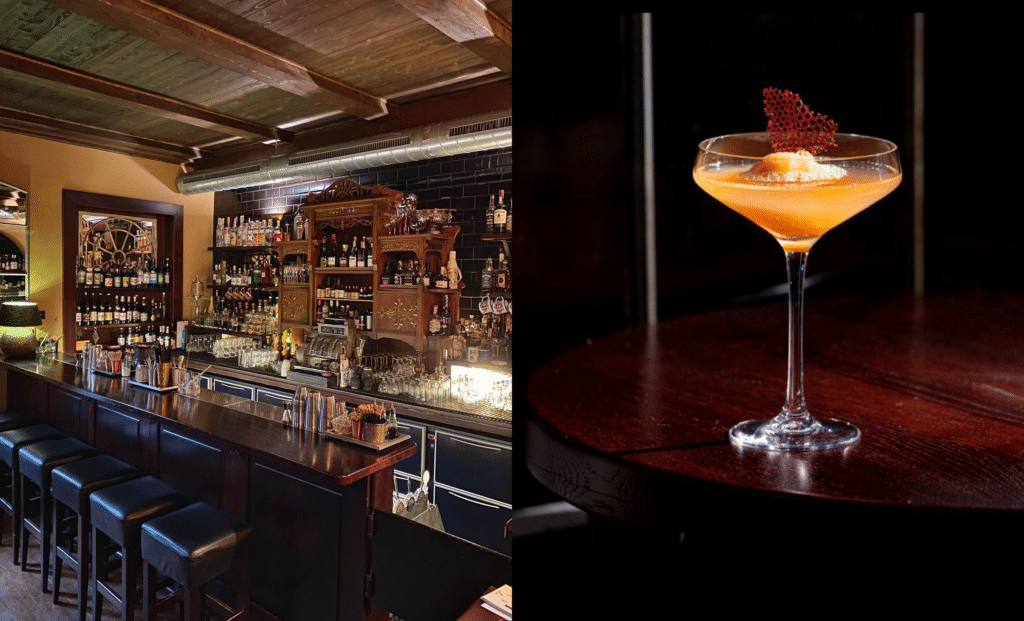 Creating a complex flavor with head-turning aesthetics is no easy feat, but the Garibaldi Sgroppino does it like a hobby. Cute and creamy, the boozy concoction transports sippers to the Italian Riviera with a citrusy heaven of Campari sorbet and top-shelf champagne.
As one might have guessed, the Prague cocktail bar is named after the famous American writer Ernest Hemingway.
Paying homage to the American Prohibition area, the watering hole dons vintage fashion with polished wood finishes and leather seatings.
Elsewhere, Hemingway Bar is popular for two things: an impressive collection of Absinthe and an eclectic cocktail menu. The latter includes classics and absinthe-based cocktails, attracting cocktail aficionados who seek what's 'new and next' in the mixology game.
Burn up the dance floor at Epic Prague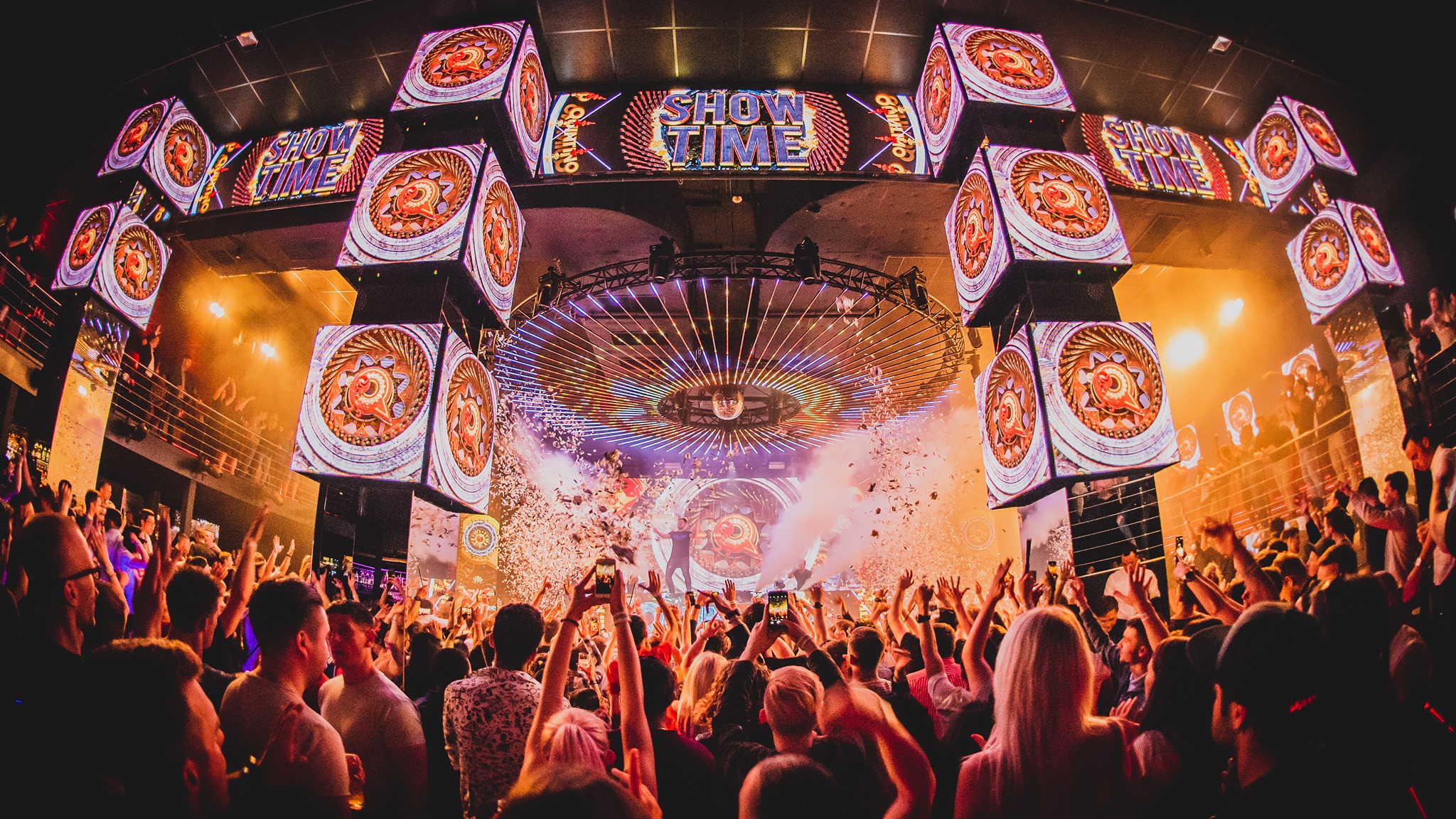 An unwritten rule goes like this – you will never truly experience Prague's nightlife if you haven't set foot in Epic. Multi-genre but always ready to bring in the best electronic beats, the party hub spans three levels and 2,500 square meters, giving clubbers enough space for their nighttime shenanigans.
Get your goulash soup fill at La Republica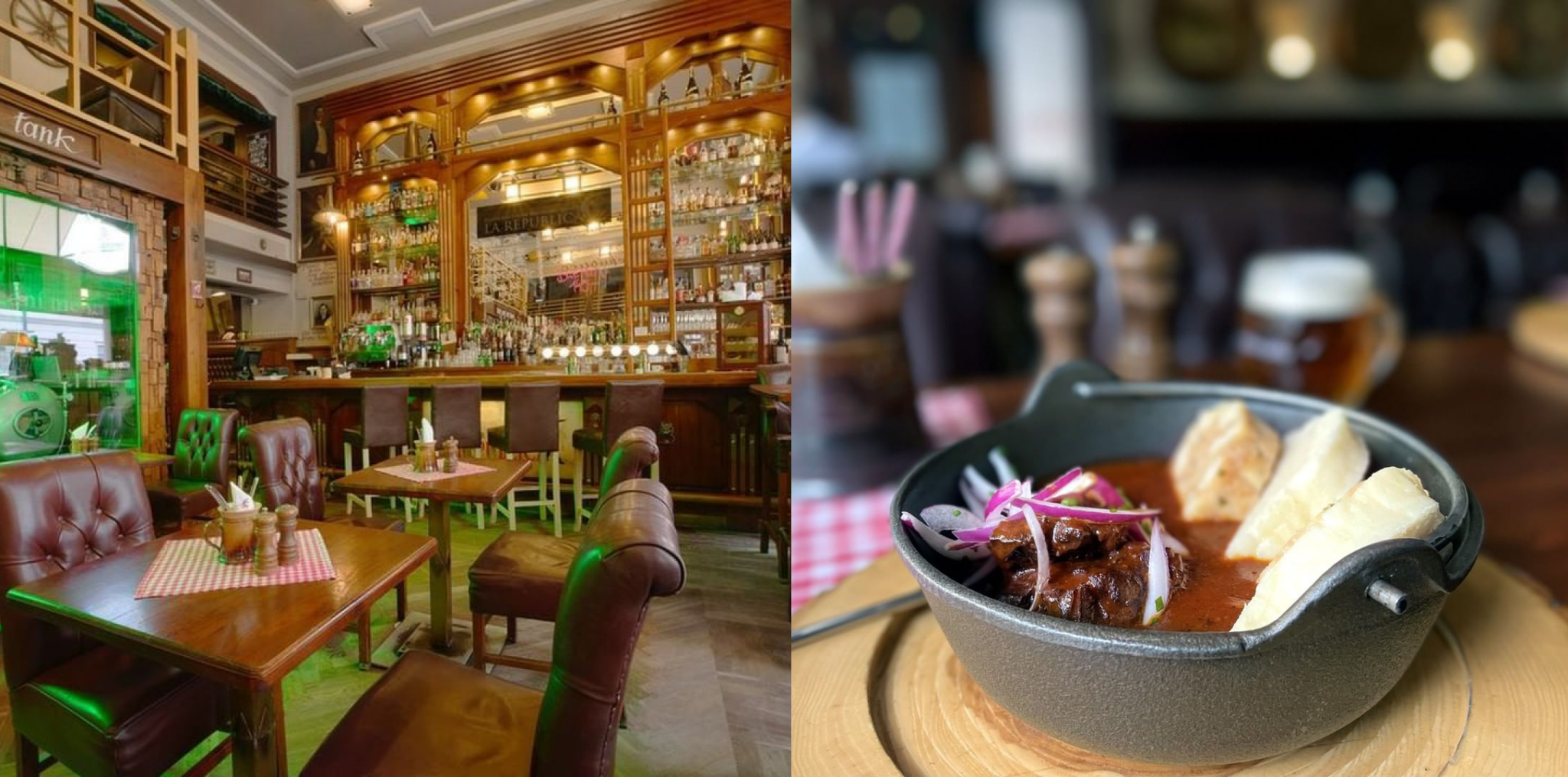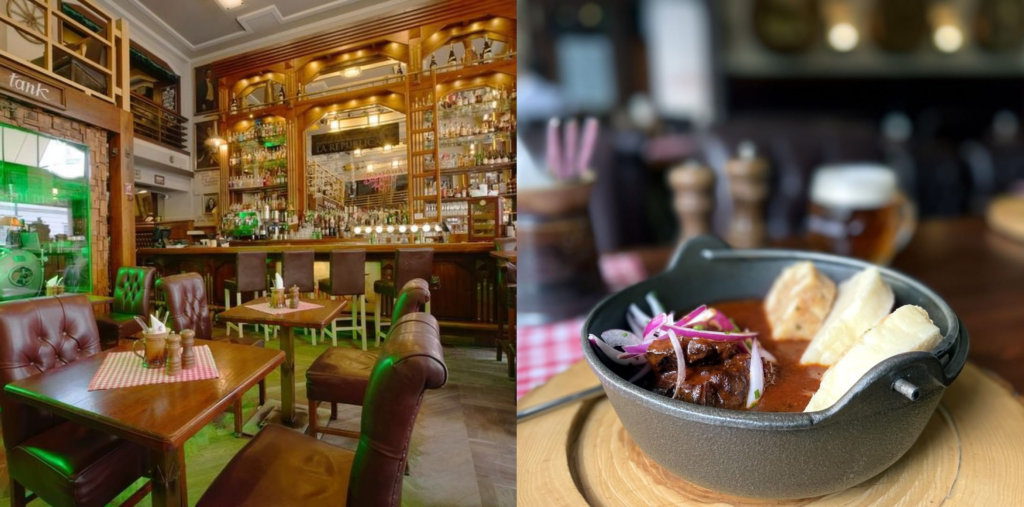 Half tradition, half soul-warming comfort food, the hearty goulash soup should be at the top of your bucket list. Made of thick broth, tender beef or pork, paprika, and onions, the savory stew comes with crusty bread or dumplings.
While the dish is the go-to drunk food choice in Central Europe, one place cooks it perfectly. For true gourmets, La Republica treats Austro-Hungarian cuisine as if it is some type of God.
From its traditional interior – best described by antique paintings and vases – to its wide selection of craft beers, the Old Town eatery is where you immerse in Prague's culinary arts.
Among its must-try dishes, the Wiener schnitzel and pork hock reign supreme as the ultimate cures for your churning stomach.