San Francisco's nightlife is a vibrant mix of old-school diners, intimate jazz lounges, and starlit rooftops.
Starting with Kaiyo Rooftop's sweeping views and ending with an American burger at Mel's Drive-In, this is how you can experience an amazing night out.
Here's your essential guide to San Francisco nightlife.
Catch the sunset Kaiyo Rooftop
In Japanese, Kaiyo roughly translates to ocean. While the 12th-floor rooftop bar doesn't ebb or flow, it definitely gives an impressive view of San Francisco's Financial District.
Despite its cultural exploration through Japanese spirits and Peruvian-inspired bites, Kaiyo oozes an Amazon oasis vibe. Think lush greenery scattered throughout the tiled deck, vibrant pops of green, rich textiles, and cozy seatings.
Upscale and always ready to roll, the San Francisco nightlife spot serves a Nikkei experience with shareable dishes – like sushi and ceviche – top-shelf sake and carefully crafted cocktails.
As for the denizens of Kaiyo Rooftop, they are as eclectic as the place. The space hosts a mix of tech gurus, creative souls, and tourists eager to sip in the cityscape.
Capture your next Instagram feed addition at Pier 7
To the unsuspecting passerby, Pier 7 might seem like just another piece of the city's waterfront scenery. But with its straight-as-an-arrow boardwalk, the wooden walkway is where San Francisco's urban jungle meets the Bay's wild waters.
Whether you are a lone-wolf influencer capturing moody selfies under a lamplight or an all-in 'grammer looking to capture San Francisco's beautifully-lit cityscape, Pier 7 is the way to go.
Explore one of the oldest Chinatowns in the country
As mythical as a dragon's breath, the bold Chinatown is more than just another neighborhood. You'll just need a one-way walk through Dragon's Gate – which is fashioned after China's ceremonial gates – to realize Chinatown is a heritage bearer.
Every major US city like New York and Boston has its own version of Chinatown, but San Francisco started the trend.
Established in the mid-19th century during the California Gold Rush, the neon-lit district is the largest Chinese enclave outside Asia.
From the culinary wizardry exhibited in sizzling woks to the sounds of a traditional Erhu – every scent, beat, and sight is a form of cultural preservation. The San Francisco nightlife hotspot is full of surprises, including two-story marketplaces and quirky watering holes.
Although Chinatown has always been renowned for bakeries and tea rooms, a new generation of seasoned chefs has set up shop in the neighborhood, adding vibrancy to its well-worn fabric.
Venture into Columbus & Broadway's hidden gems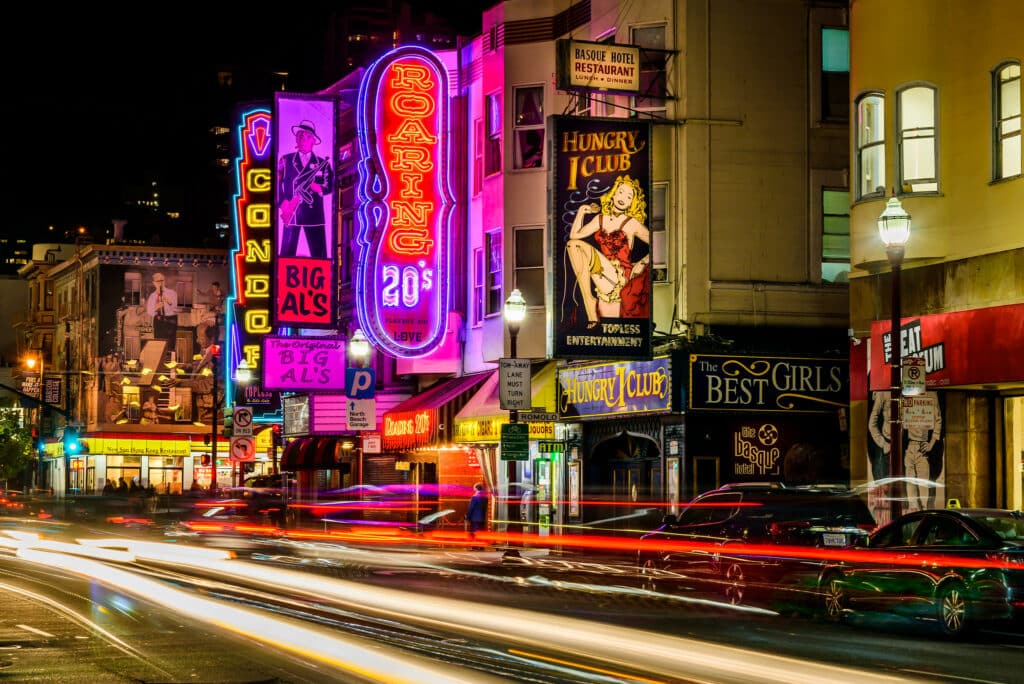 Where does a seagull go after a long day of diving for seafood and photobombing tourists at Fisherman's Wharf? One might suppose it heads over to the vibrant crossroads of Columbus & Broadway.
Now, we can't vouch for the nocturnal activities of seagulls, but for human folks, this bustling junction is a no-brainer.
From its roots as the home of the Beat Generation in the 1950s to its current nightlife status, the San Francisco hotspot has always been linked to an edgier kind of fame.
Though it doesn't boast the polished reputation of New York's theater district or Hollywood's star-studded fame, the area has a vibrant character.
Thanks to nightlife establishments such as San Francisco's oldest bar, The Saloon, Broadway is still flaunting its audacious streak.
Oozing an old-jazz era vibe, the junction features must-see dance floors like Club Fugazi and The Condor Club – the latter pioneered the topless dancing revolution in the US.
Sip on the lip-smacking Puka Punch at Smuggler's Cove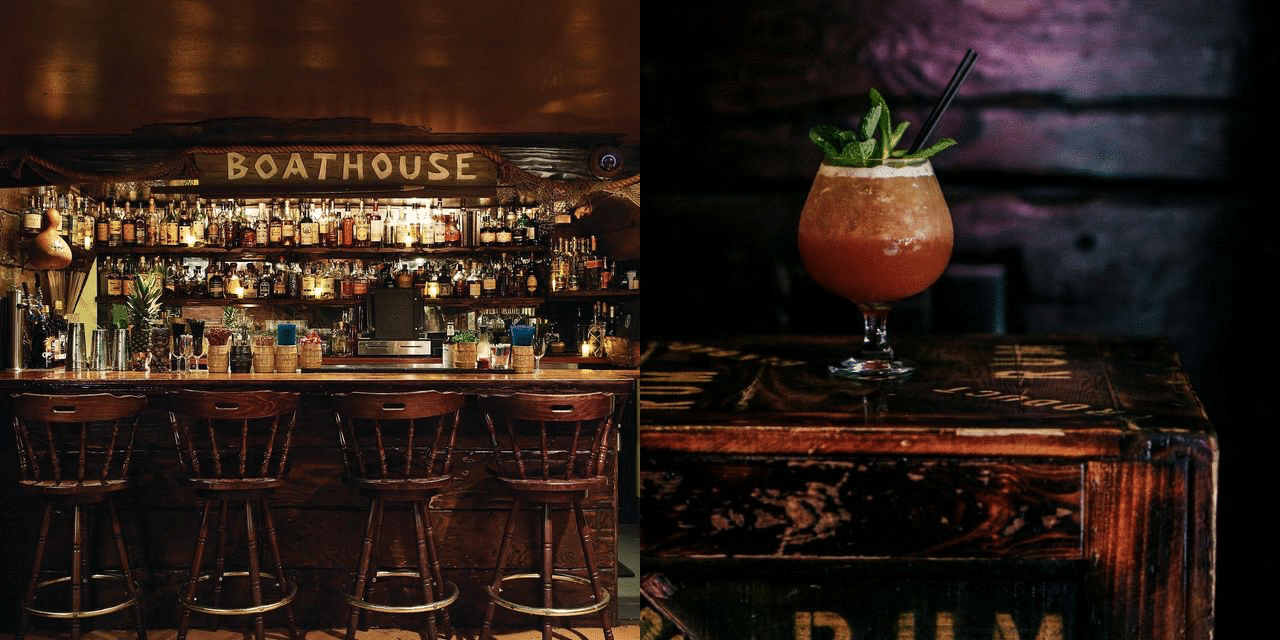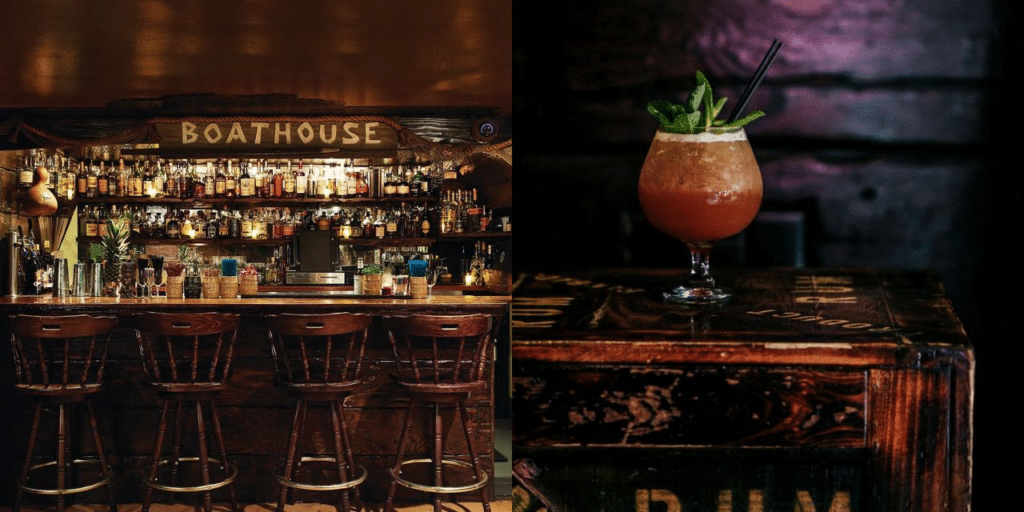 If you're in dire need of a tropical getaway and your wallet's singing the blues, worry not. Smuggler's Cove has a liquid solution for you – the tropical Puka Punch.
Each sip of the rum-based cocktail releases a harmonious mix of fresh lime, orange, pineapple, honey, passion fruit, and a dash of bitters. Somewhere between sweet and citrusy, Puka Punch feels like a slice of tiki paradise.
A hangout for rum aficionados, Smuggler's Cove places its bets on vintage pirate movie aesthetics. Barrels, anchors, ropes – the watering hole screams nautical kitsch but infuses it with a warm charm.
Beneath the glow of the hanging lanterns, you'll find a motley crew of patrons. From the discerning cocktail connoisseur to mixology greenhorns, Smuggler's Cove is a delightful sip where everyone's welcome aboard.
Unleash your inner party animal at Audio SF
Some San Francisco nightlife spots pick the upscale vibe. Others picked electronic music as their go-to genre. But Audio couldn't decide between the two and created the city's only ritzy-meets-underground dance floor.
Clubbing sessions at this nightclub are always high-energy. Maybe Audio's powerful sound system and floor-to-ceiling LED lights are responsible for that.
Nourish your inner foodie with a Classic Melburger at Mel's Drive-In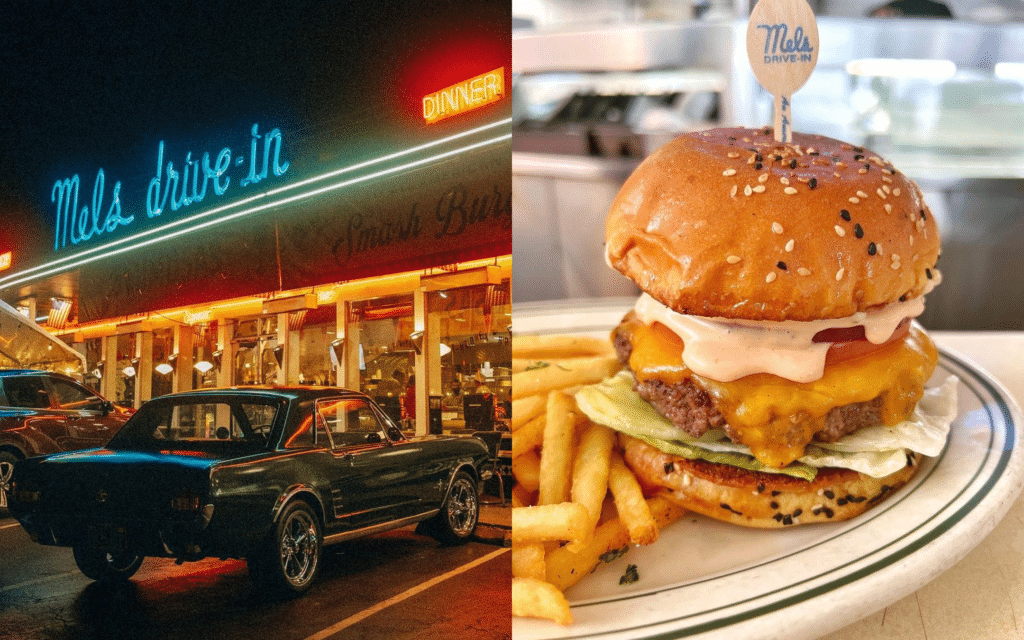 There are a few universal truths in this world: gravity holds us down, taxes are inevitable, and nothing hits the spot like a juicy Melburger after a night of San Francisco shenanigans.
Despite its small list of ingredients, the American burger is a timeless classic. From the perfectly char-grilled patty to the Mel's Drive-in's secret sauces, the Melburger is just what the doctor prescribed.
But the magic of Mel's isn't just about the grub – it's about stepping into a time capsule that celebrates the golden diner era.
It's the checkered floors, the red vinyl booths, the chrome-edge tables and the vintage jukebox humming old-school tunes.
Mel's Drive-In caters to every culinary whim with its all-American spread, featuring everything from customizable burgers and nostalgia-inducing hot dogs to timeless sandwich classics and round-the-clock breakfast delights.