Seoul is known for its buzzing nightlife scene.
Starting with Rooftop Bar Floating's breathtaking views and ending with a savory ramen bowl at Ramen Truck, this is how you can experience an amazing night out.
Here's your essential guide to Seoul nightlife.
Enjoy the view from Rooftop Bar Floating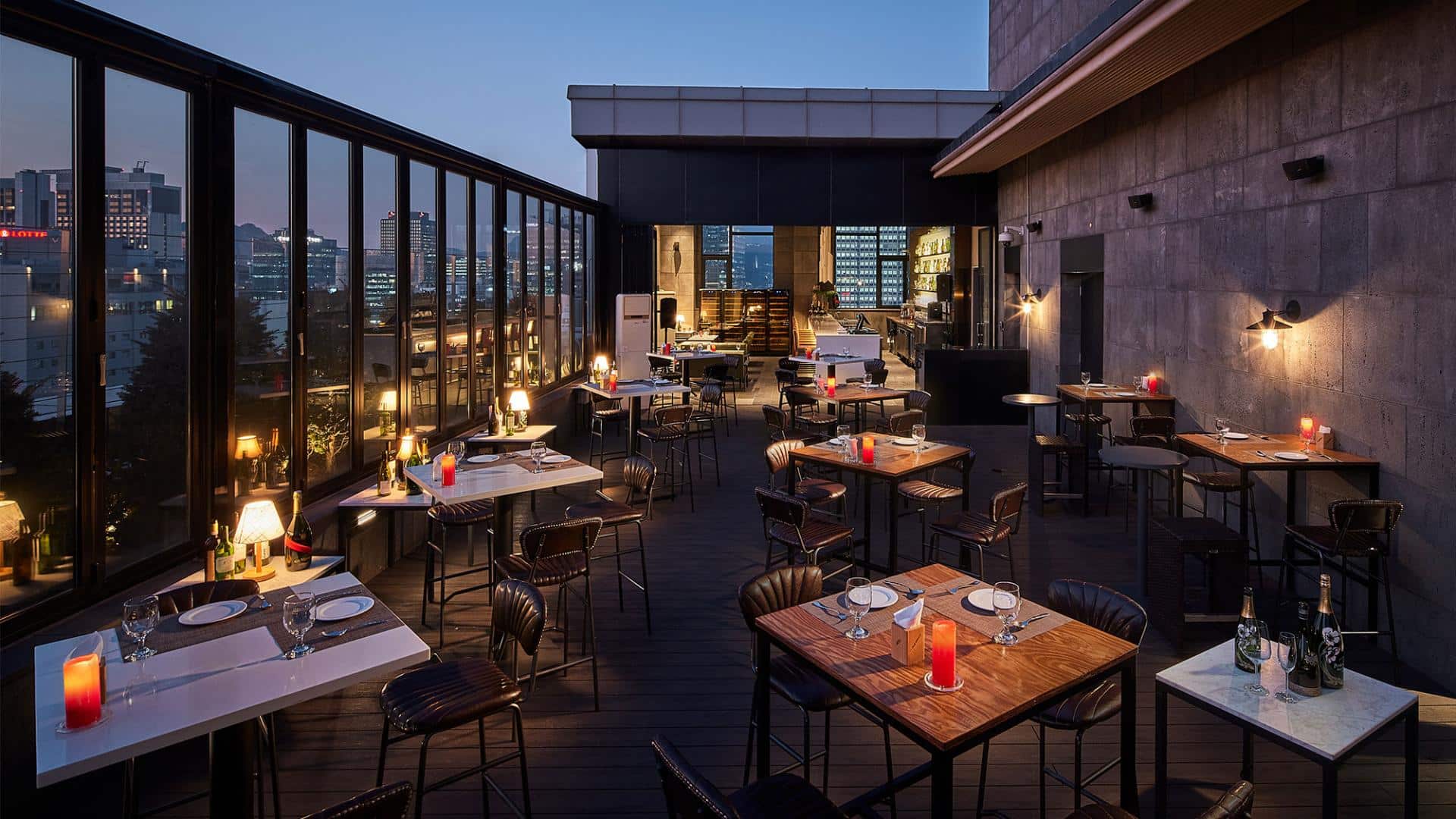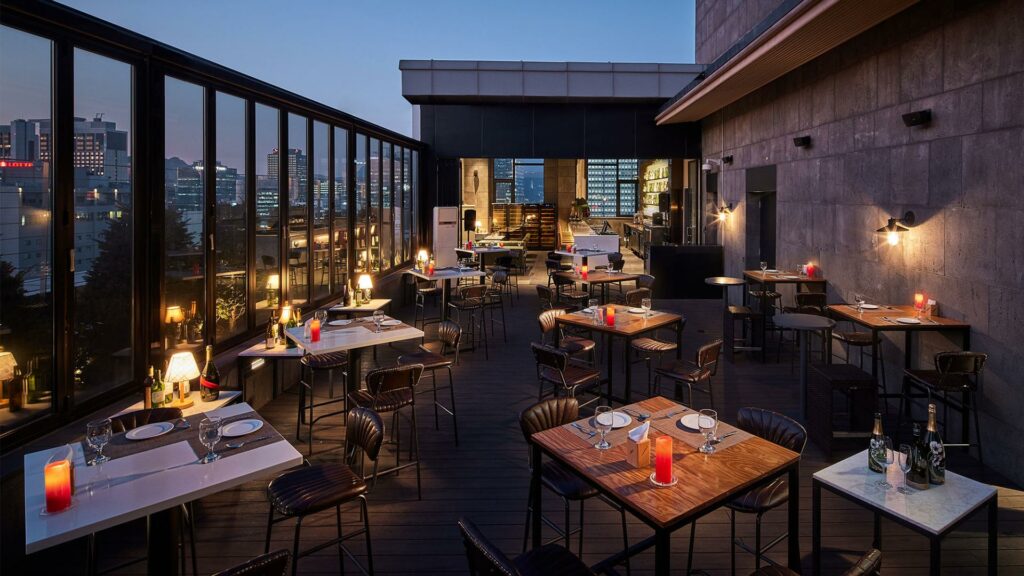 Rooftop Bar Floating is the sky-high watering hole nobody asked for, but the nightlife spot everybody needs. Sitting atop Seoul's Floating Islands, the watering hole is located 21 stories high.
An epic height calls for equally epic views. While sipping on its Korean-inspired concoctions, you can marvel at the city's glittering skyline and Namsan Mountain's peak.
Featuring both indoor and outdoor spaces, Rooftop Bar Floating occupies the whole 360° terrace and makes it worthwhile. Modern elements such as smooth marble and ambient lightning dictate the bar's homey feel.
As if its interior wasn't enough of a trump card, floor-to-ceiling windows give patrons the feeling of drinking amongst the clouds. Since Rooftop Floating is a summer-only affair, international globetrotters and cocktail-loving locals fill its terrace with a carpe diem mantra.
Snap your next feed addition at Dongdaemun Design Plaza
Quirky architecture is envisioned, shaped and designed to make by-passers stop and stare – but Dongdaemun Design Plaza exaggerated on that note.
Futuristic and show-stopping, the architectural gem's facade resembles a giant wave covered in silver panels. Mix its flowing curves and reflective lights into a bowl and voila – you get a coveted spot for snapping pictures.
Experience a new type of height at the N Seoul Tower
Also known as Korea's first radio wave tower, the head-spinning N Seoul Tower is a pro at delivering nightlife packages. Standing at 236 meters high, its UFO-like capsule serves as a sightseeing deck for views of cultural spots like the Han River, Gyeongbokgung Palace, and Namsan Mountain.
But sweeping views aren't the only thing that Seoul's tower serves. As the sun sets and the structure's 3D light installations come to life, the landmark creates a universe of its own.
Whether you're craving a gourmet meal or want to seal your love at the 'Locks of Love,' bored is one thing you won't be at this Seoul nightlife spot.
Wander Itaewon's neon-lit streets
As one of Seoul's most sought-after party destinations, Itaewon is a kaleidoscope of sights, sounds, and vibes. While most of the city's districts were busy preserving traditional Korean culture, the Seoul district opened its arms to international cultures.
Its gritty and graffiti-soaked streets are home to more street food choices than your stomach can handle, trinket boutiques and K-pop beats.
Away from Itaewon's local sounds, cutting-edge clubbing spots where East meets West – like The Fusion Factory – promise multi-genre lineups and rollicking dance floors.
For the night owls who want to dive deep into South Korea's culture, the underground Subterranean Sonata is a speakeasy-style jazz club that transports patrons to the sultry, smoky world of the 1920s in New York.
The trendy neighborhood is a melting pot of cultures during daytime. But when the sun sets, a world of hidden art galleries, live music venues and high-energy clubs awaken.
Sip on a Cedarwood Manhattan at Bar Geranium
Far from being your grandma's candy-coated treat, this boozy cocktail features a coconut-infused blend of gin, meghli spices, almonds, and pistachio. Tropical from A to Z, Grandmas Treat cocktail is an aesthetically pleasing canvas for flavors worth more than one round.
Ales and Tales lies in the trendy Mar Mikhael neighborhood as a three-floored mix of steampunk mood and a bar-canteen layout. While its interior oozes a warm and inviting atmosphere, the cocktail bar packs a punch with its rotating selection of beers.
Rumour has it that Beirut's best mixologists are behind Ales and Tales' bar. That probably explains why the city's cocktail aficionados and laid-back drinkers have the watering hole as a weekend priority.
Get your electronic music dose by partying at Faust
In Seoul's pulsating nightlife, Faust emerges as a realm where ravers dance until dawn. Electro-heads experience the creme de la creme of heart-thumping techno and foot-tapping house within its cavernous walls and industrial structures.
Faust brings the best of both worlds by striking a balance between local artists and renowned DJ names.
Finish off your night with mouth-watering ramen at Ramen Truck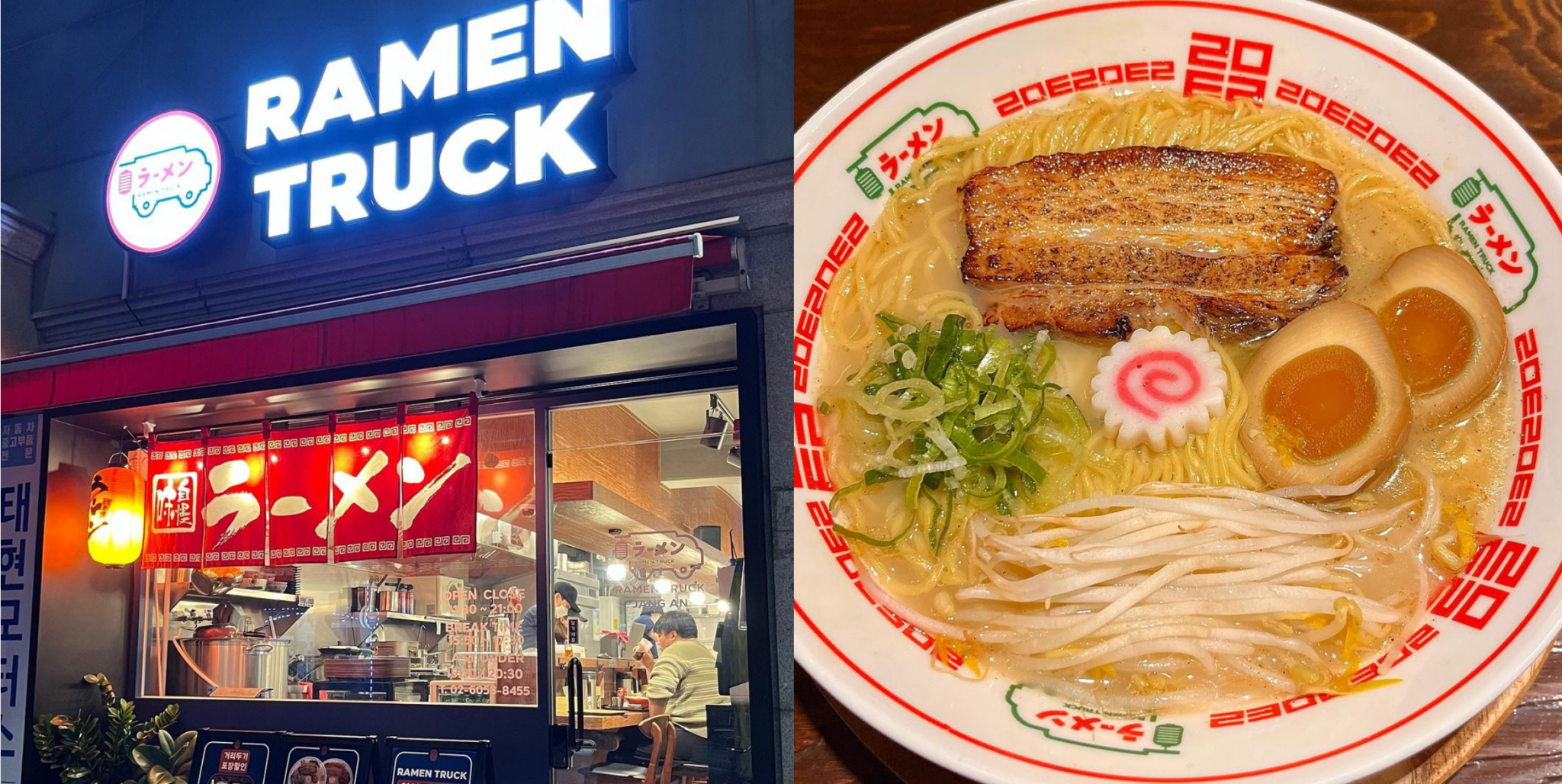 Hearty and filling, the creamy ramen is a beloved Japanese dish that has became a staple drunk food across Asia. At its core, the dish combines wheat noodles and savory broth, but the magic lies in the texture complexity.
Depending on your personal taste and choices, ramen can feature different types of meats and toppings – from sliced pork belly and soft-boiled eggs to scallions and seaweed. Although each ingredient has a distinct flavor, the mighty ramen creates an effortless symphony of deliciousness.
When it comes to the eateries that masterfully cook the noodle dish is Noodle Truck. True to its name, the grab-and-go restaurant looks like a truck from the outside but has a cozy and traditional appeal on the inside.
Forget about the locally-sourced ingredients – the eatery's biggest draw is its wide selection of ramen bowls, from vegetarian to go-to choices for meat lovers.