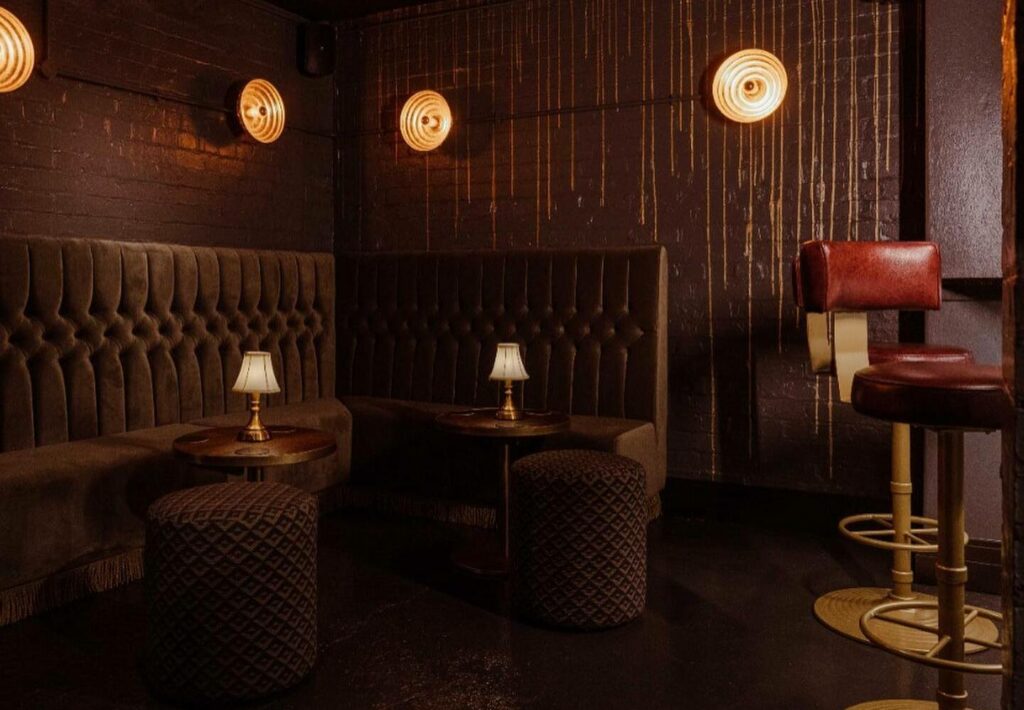 Manchester, United Kingdom
Club / Indoor only / XXS – 0-250
City
Pop
$$$$
Live Music, Upscale, VIP
Elegant
Manchester's freshest nightlife blood, GILT, will land on the city's clubbing map on Thursday, December 1st.
Residing in the luxurious five-star hotel Gotham, intimate clubbing destination GILT found shelter on King Street, central Manchester. Embodying both an event space and nightclub, the hotspot is the result of a £2 million investment and the hotel bosses' creative visions.
While the management's lips are sealed when it comes to music repertoire, live music experiences will reign supreme – jazz musicians and guest artists will be a common sight at Gotham's GILT.
With work rapidly underway to transform the hidden space, the 1920s-inspired speakeasy club oozes a cabaret, Great Gatsby vibe. Gold accents, rich patterns, and deep green velvet are the three decor motifs scattered throughout the intimate nightlife destination.
GILT will open its doors in Gotham Hotel this Thursday, December 1st. As a private-meets-exclusive partying experience, the grand opening invites patrons to indulge in an evening of "decadence and live entertainment" with The NQBB music group.
Highlights
Hotel Gotham's GILT is located in a former bank vault that can accommodate 70 party-goers.
The nightclub features a cabaret-like stage that will host live music performances.
It will also be available to hire out exclusively for private events and parties.
The main access point for GILT's guests will be a secret staircase that leads right up to the main reception of the hotel.