Sydney prides itself on its high-energy and endlessly thriving nightlife scene.
Starting with catching the sunset at Above 319 and ending with cheesy kimchi pancakes at Honey, this is how you can experience an amazing night out.
Here's your essential guide to Sydney nightlife.
Catch the sunset at Above 319 Rooftop
Unapologetically swanky and Gen Z-forward, the Instagrammable Above 319 doesn't focus on sweeping views. But if we talk about panoramas, think about the rooftop's 14th-floor location and opening to Darling Harbour.
Above 319 might not be the only sky bar in Sydney's nightlife, but it is the one that matters most. Beyond its laid-back lounge vibe, the boozy sanctuary oozes a tropical atmosphere with lush greenery, neon-lit signs, and – yes, you read that right – a heated pool.
Although Above 319 feels more like a sky-high beach club than a rooftop bar, the spot places its bets on the menu, not the decor.
Usually open from midday until late at night, the watering hole features an Asian-inspired menu where bites like miso beef salad and crafted cocktails (some available in jugs) wear the crown.
The rooftop bar mostly serves as the go-to drinking destination for after-work fun and impromptu brunches.
Capture your next Instagram addition at Wynyard Station's Interloop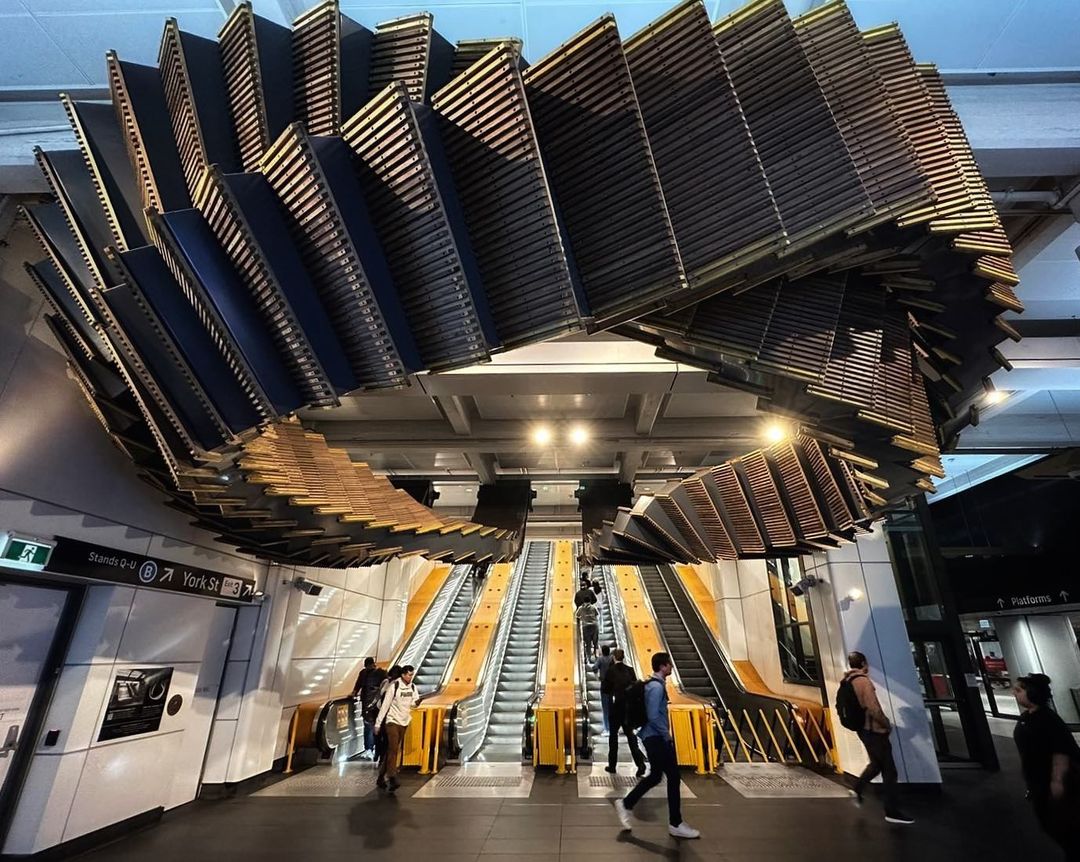 While Wynyard Station is a heritage-listed underground commuter, the railway station houses more than trains.
Its Interloop structure incorporates 244 wooden treads and four combs from the station's original escalators. At every angle and from every position, the five-tonne installation offers a new Insta-worthy vision.
Join the ranks of curious explorers and embark on a cruise
Nighttime cruises are God's gift – especially when you want to stuff as many iconic landmarks as possible in a two-hour journey. But at the end of the day, setting sail in Sydney is more than boats and cruising water.
With a cruising experience spanning decades, Captain Cook Cruises offers everything from gastronomical delights to unparalleled cityscape views. Depending on your needs and wants, you can pick from a wide range of tailored tours, which include luxury superyachts.
Along with delectable dishes, passengers can witness Sydney's lit-up downtown through the floor-to-ceiling boat windows.
Also billed as one of the best ways to see Sydney's nightlife, the cruises include world-famous sightseeings, such as Shark Island, Opera House and Darling Harbour.
Explore Kings Cross' nocturnal playground
Known locally as 'The Cross,' Kings Cross doubles as Sydney's red-light district. A former bohemian hub for cultural expression, the hotspot is a vibrant area brimming with international restaurants, cultural attractions, and a dynamic blend of nightclubs.
Although the bustling neighborhood left its counterculture days behind, it hasn't completely forgotten them. One of the most iconic landmarks in Kings Cross is the Coca-Cola sign, which has been sitting tall since 1974.
Since the district is part of Sydney's nocturnal soul, it doesn't rely on Instagrammable spots. As you follow the trail of neon lights, you'll unveil a world of tucked-away venues, underground bars, and right-in-your-face nightclubs.
If late-night haunts like Italian restaurants and cocktail lounges don't scratch your itch, casual party destinations like Cult and Club 77 deffo will.
Since it is such a multifaceted Sydney nightlife hotspot, Kings Cross is the one district that won't make you feel bored.
Sip on Old World Ways cocktail at Apollonia Bar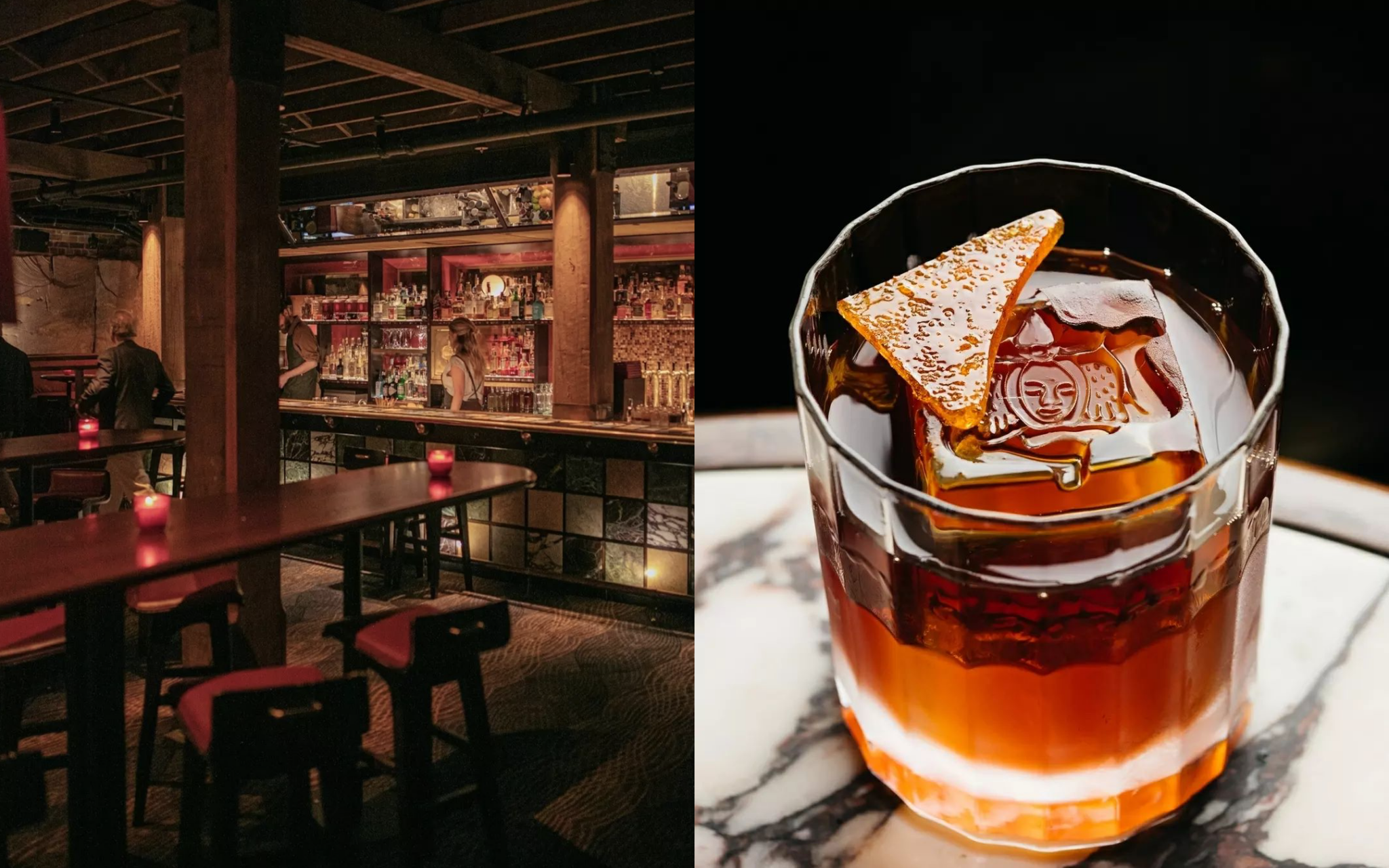 Old World Ways celebrates the power of understatement in a world where foamy textures and beautifully-layered cocktails dominate every menu.
With simple aesthetics but a brave blend of bourbon, bitter orange, macadamia liqueur, amaro, and chocolate, the alcohol-fueled elixir adds a refreshing zest to your nightlife adventure.
Its symphony of oak and sweet notes can be cherished in Apollonia Bar. The basement sanctuary is a moody and romantic ode to Sicilian cocktail bars and is all about old-world escapism.
In this captivating space, bare stone walls and rough brickwork form an enchanting cave-like atmosphere, contrasting with the lush leather banquettes and marble bar.
Negroni and story-inspired concoctions are a big thing here, so expect a cocktail-loving community filling Apollonia Bar's seating.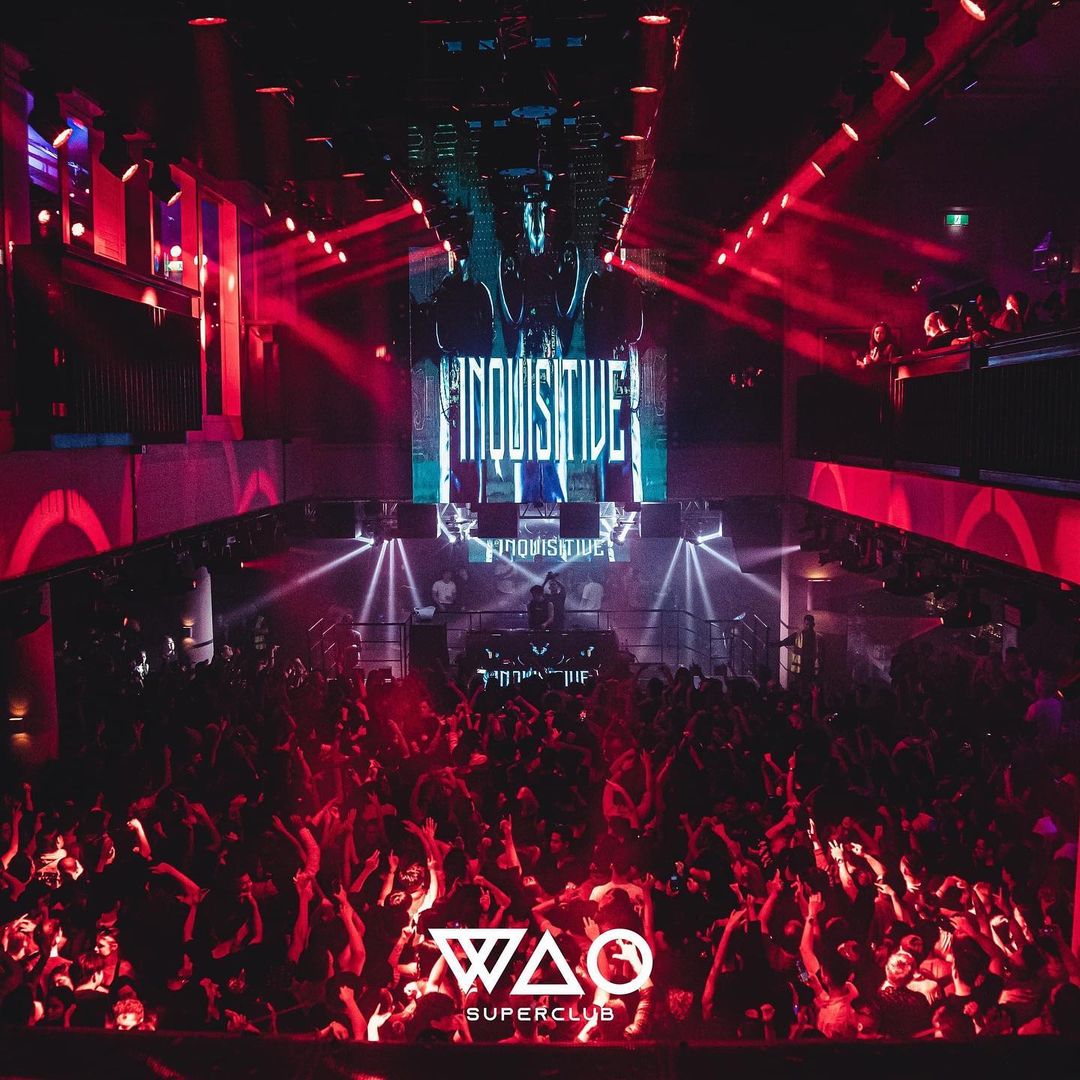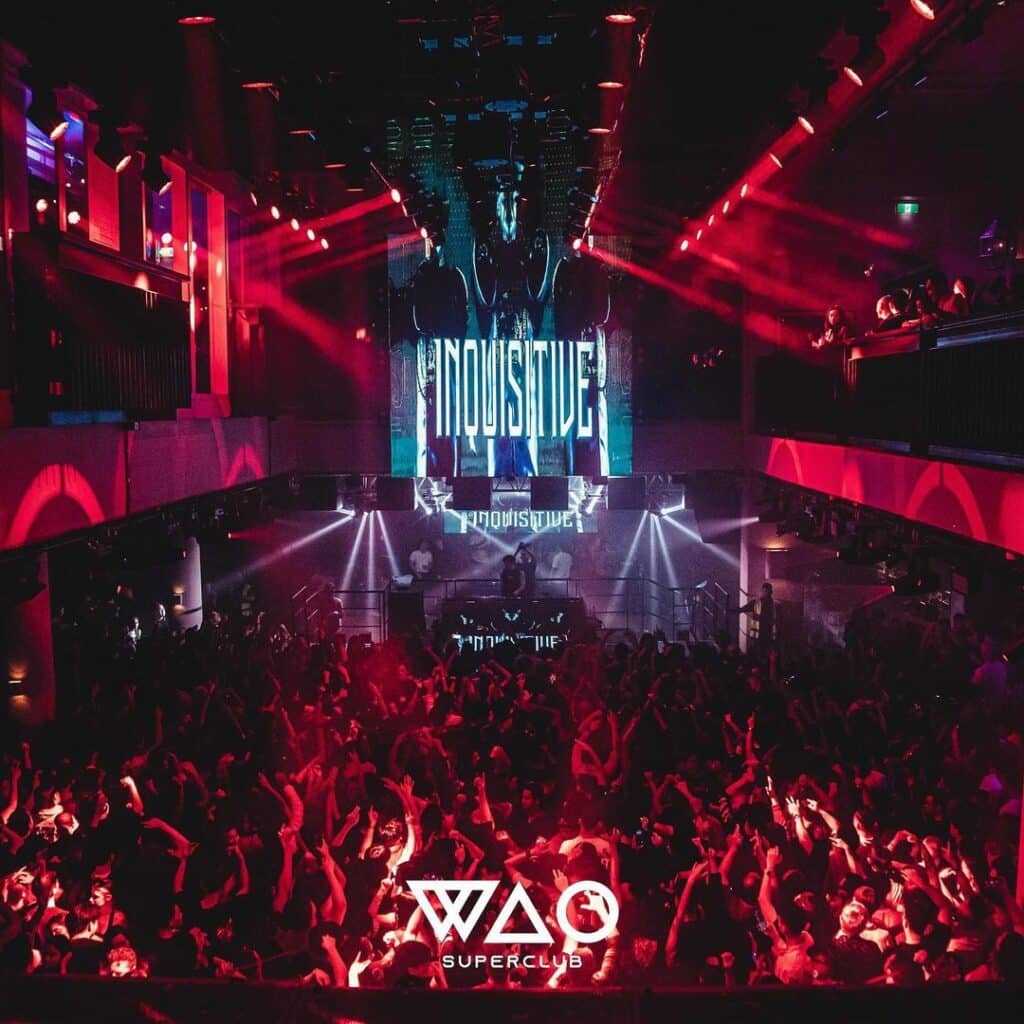 WOA Superclub is not your average clubbing spot – it is the ultimate party playground. Spanning an impressive space and committed to satisfying every music need, the Sydney nightlife spot is where revelers can unleash their inner dancing diva.
Treat your taste buds with Crispy Cheesy Kimchi Pancake at Honey
Inspired by Seoul's street food, the flavor-packed cheesy kimchi pancake balances golden crispiness with chewy textures.
Its gastronomical magic lies in the carefully-curated ingredients, such as traditional Korean pancakes, generous amounts of kimchi, and gooey cheese.
Darling Square is lucky to house Honey, a vibrant Korean eatery that lives up to its sweet-sounding name. The late-night spot emerged as a go-to dining hotspot, infusing coveted drunk food items with Asian culture.
Never-seen-before fusion dishes like bulgogi pizza and yukhoe beef tartare are always there to satisfy your booze-induced hunger, while the thirst-quenching options – from tap beets to matcha-infused cocktails – keep the energy sky-high.
Honey's interior is on-theme, bathed in neon lights and bubbly K-pop sounds.