Washington is known for its underground, jazz-filled, and vibrant nightlife.
Starting with Whiskey Charlie's waterfront views and ending with a Fried Chicken & French Toast at The Diner, this is how you can experience an amazing night out.
Here's your essential guide to Washington nightlife.
Explore the city's stunning panoramas at Whiskey Charlie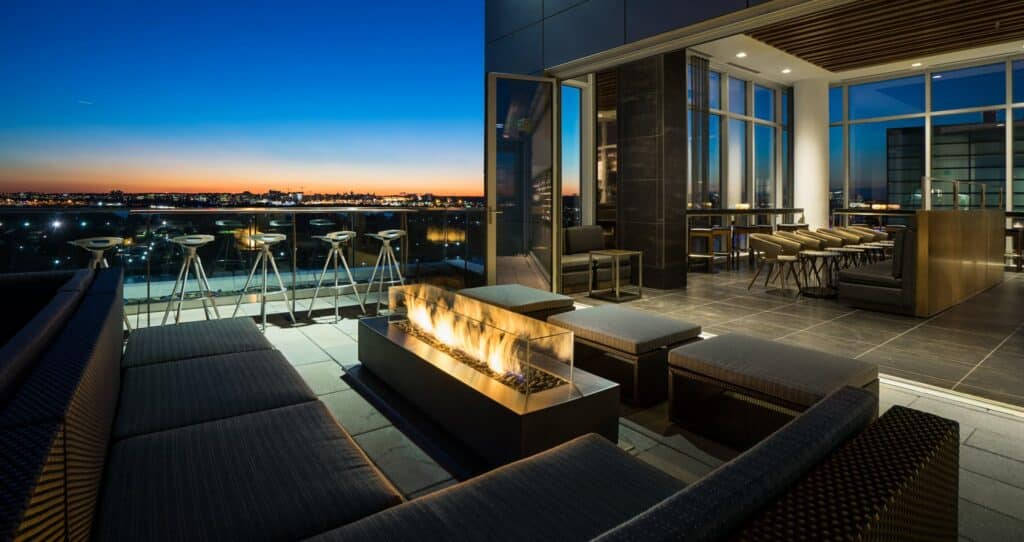 Found on Canopy By Hilton Hotel's 10th floor, Whiskey Charlie is where awe-inspiring views and nautical vibes sit harmoniously on the same terrace.
Boasting a riverfront location, the sky-high watering hole translates into Washington's ultimate vantage point.
While Whiskey Charlie's indoor space showcases a stylish and minimalist atmosphere with floor-to-ceiling windows, its alfresco drinking experience is sprinkled with dark wood, fire pits, and modern furnishing.
But the Washington nightlife venue isn't just about high-altitude cocktails. It also offers a thoughtful selection of small and sharing plates, including crab cake sliders and pimento dip.
Within this vibrant throng you'll find a vibrant tapestry of individuals. Everyone from night owls to co-workers meetings for drinks have Whiskey Charlie as a weekend checklist item.
For the 'it' Instagram backdrop, head to Culture House
Although Culture House's interior is dedicated to art exhibitions and community-based projects, its facade would catch the eye and attention of every Instragammer.
Bathed in a rainbow of hues, the building's exterior is a real-life filter that transforms everyday scenes into Insta-worthy backgrounds.
Reach new heights on the Capital Wheel
In Washington's nightlife, rooftop bars aren't the only ones delivering awe-inspiring vistas. Trade in your leather loafers for a pair of metaphorical moon boots, and strap in for a night aboard the Capital Wheel.
Feeling less vertigo and more La La Land, the wheel serves up sights and starlight at a dizzying 180 feet. With 42 climate-controlled gondolas, it's less a ride and more an upward-bound, rotating lounge.
But here's the best part: Thanks to the Capital Wheel, lackluster tourist trails can become sepia history.
Peering out from the gondola, you'll catch D.C.'s finest playing peek-a-book with your senses. The nocturnal voyage offers a fresh perspective of the shimmering Potomac River, the radiant Capitol dome, and the silhouette of the Washington Monument.
Explore U Street's vibrant nooks and crannies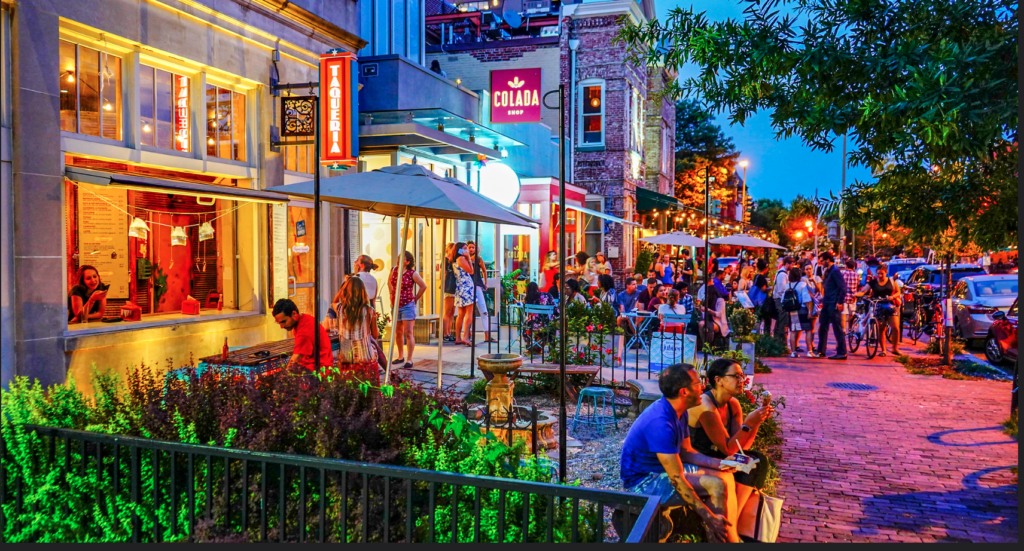 An important African-American cultural hub, U Street has long been the backbone of Washington's homegrown music scene. Once bearing the scars of riots and protests, the nightlife hotspot is now an old soul awaiting its seekers.
Back in its jazz heyday, U Street was Duke Ellington's playground, an open-air auditorium echoing with the sweet, smoky refrains of the saxophone. Today, it sings a new symphony, a medley of past and present that sets the stage for unbridled nocturnal revelry.
But not in the old-fashioned sense of it. On any night, strolling down U Street surrounds you with three distinct sounds: the nostalgia of '70s soul, infectious Go-Go beats from the '90s, and contemporary-meets-alternative sounds.
Twins Jazz stands as a testament to U Street's illustrious heritage, delivering rhythmic symphonies within its cozy confines. Meanwhile, Cloak & Dagger serves intrigue alongside its heady cocktails with its espionage-inspired allure.
U Street doesn't just flirt with the night – it embraces it wholeheartedly. Elsewhere, U Street Music Hall thumps with beats that could raise the city's founding fathers from their slumber.
Last but not least, iconic clubbing destinations like 9:30 and Flash nurture the younger generations' connection with Washington's music ethos.
Sip on Project Apollo at Silver Lyan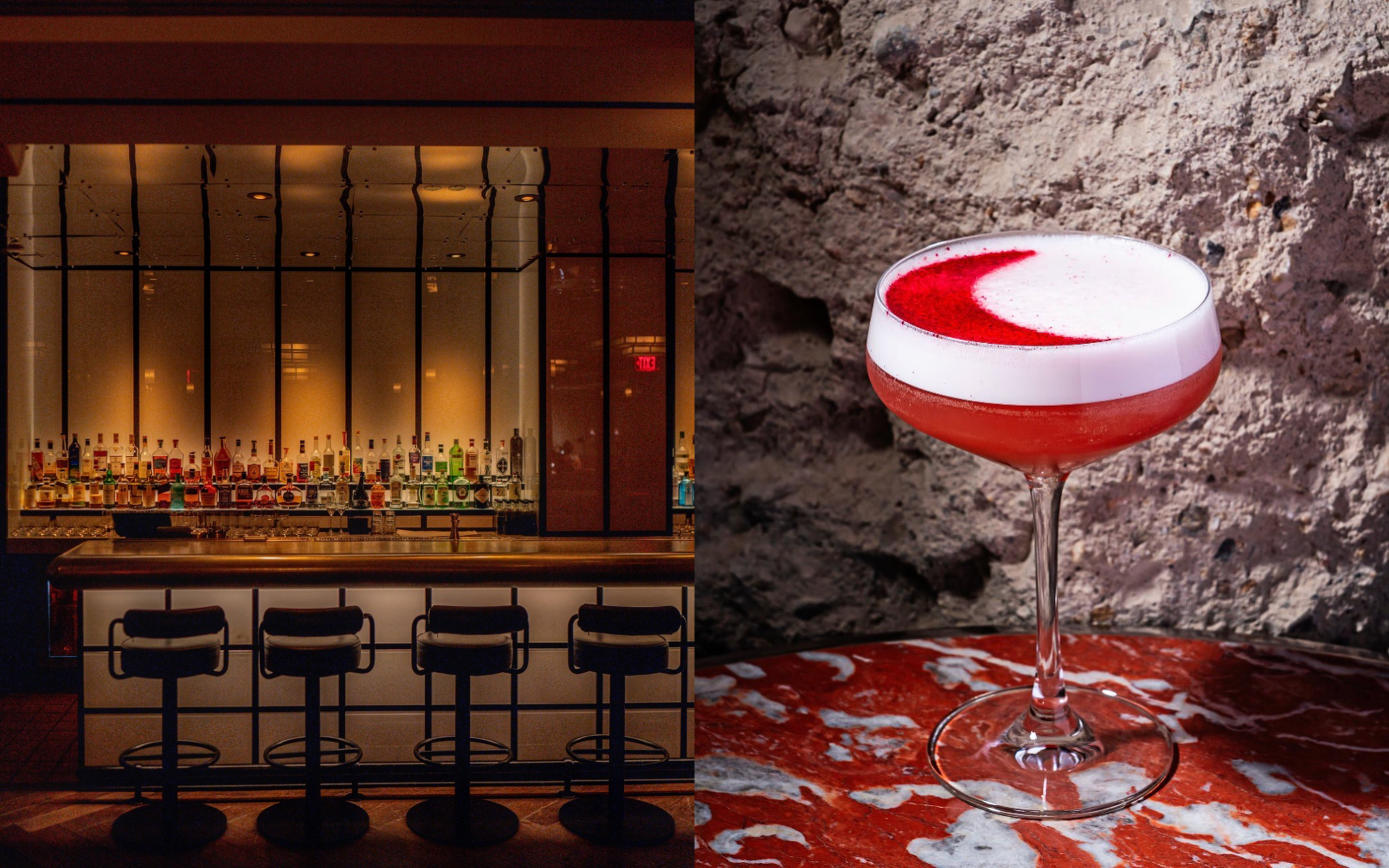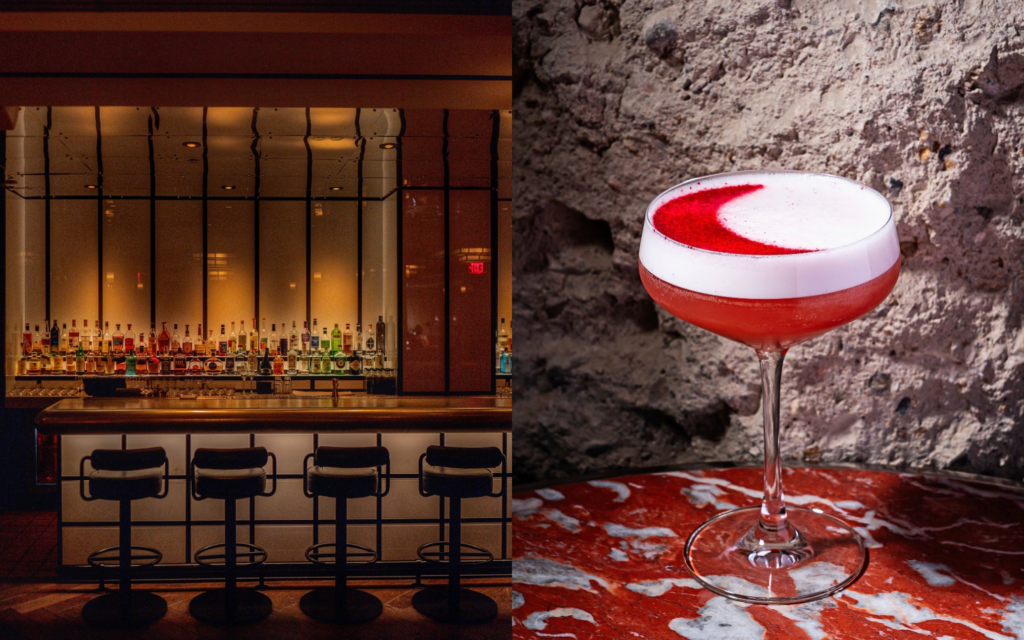 We get the hype with beautifully layered cocktails, but there is something irresistible about monochromatic libations.
Inspired by cosmic journeys and foamy textures, Project Apollo is exactly that – a boozy potion that celebrates simple aesthetics with a lip-smacking flavor palette.
Project Apollo's star-studded cast boasts Moonrock gin, Hendrick's gin fizzed with ironwort, sour pineapple and raspberry dust.
As for its launchpad, Silver Lyan is the first bar outside of Europe from award-winning mixologist Mr Lyan. Located in a former bank vault at the Riggs Hotel, the watering hole features an eye-catching decor of lush crimson velvet, exposed concrete, and clean, geometric lines.
Plus, as a preferred stage for Washington's cocktail-loving community, the nightlife spot is an intersection where the curious and seasoned come together.
Get your party mood on at Echostage
Proudly showcasing some mini-festival vibes with its larger-than-life size, Echostage is a sensory symphony of lights, sound, and pure euphoria.
Every detail at Echostage elevated your party experience to new heights, from the foot-tapping electronic beats to the state-of-the-art sound system. Just raise your hands, shout with pure bliss, and surrender to Echostage's party spirit.
Nourish your inner foodie with Fried Chicken & French Toast at The Diner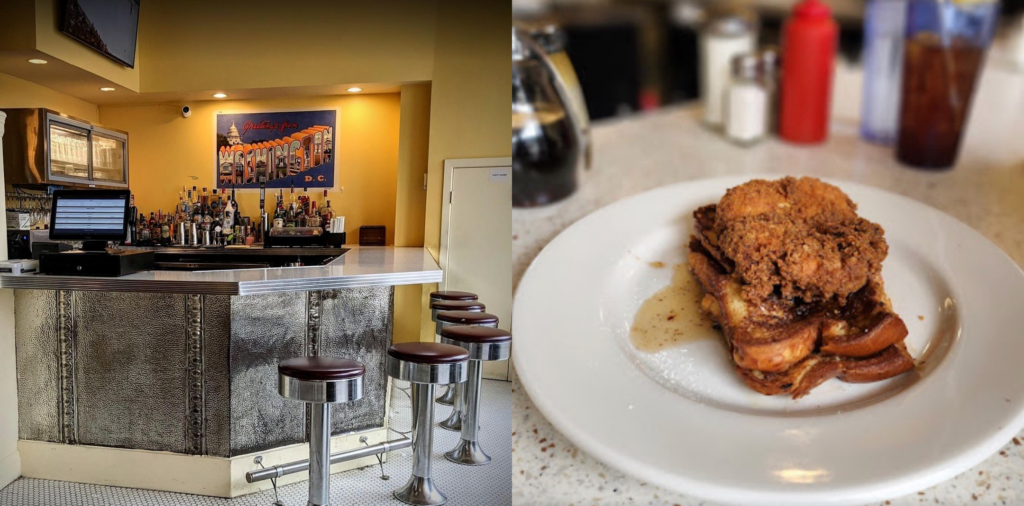 Whoever said that drunk food couldn't combine sweet and savory doesn't know about Fried Chicken & French Toast's existence.
First to take center stage in this offbeat dish is fried chicken, boldly seasoned and fried to a decadent crunch.
Cue the entrance of the French Toast, a combination of egg-soaked bread toasted to golden perfection. The grand finale is a drizzle of bacon bourbon syrup, its smoky-sweet blend tying together the seemingly antithetical – but finger-licking – pairing of sweet and salty.
A modern diner with an old-school appeal, The Diner is a retro-style eatery. Famous for its laid-back vibe and creative comfort food, the late-night restaurant celebrates the American diner culture with red booths, checkered floors, and a jukebox.