We all have a soft spot for the Summer of Love season. We finally get to see our music heroes perform in their rawest form, but we also take pride in getting sequined and glittered for the festival catwalk.
From comfy but trendy shoes to the foolproof rain-ready jacket, the onslaught of festival fashion brands is a mined territory when you don't know how to stumble across a fab, sparkly bomber.
You have to digitally browse through hundreds of racks in the pursuit of the flawless festival outfit – if you add a dash of FOMO to this recipe, your festival fashion hunt will take forever and a day.
Whether you are a hardcore festie who isn't afraid to rock a bold print or a festival virgin seeking the perfect bikini-style halter top, here's a rundown of the best festival fashion brands to kit out your summeresque wardrobe. Happy shopping!
As the brainchild of a rave couple, the glitter-soaked iHeartRaves is a free-spirited and wildly unique festival fashion brand. Featuring a wide array of edgy looks – from vinyl skater skirts to holographic pants – this bad boy has creativity and self-expression at its core.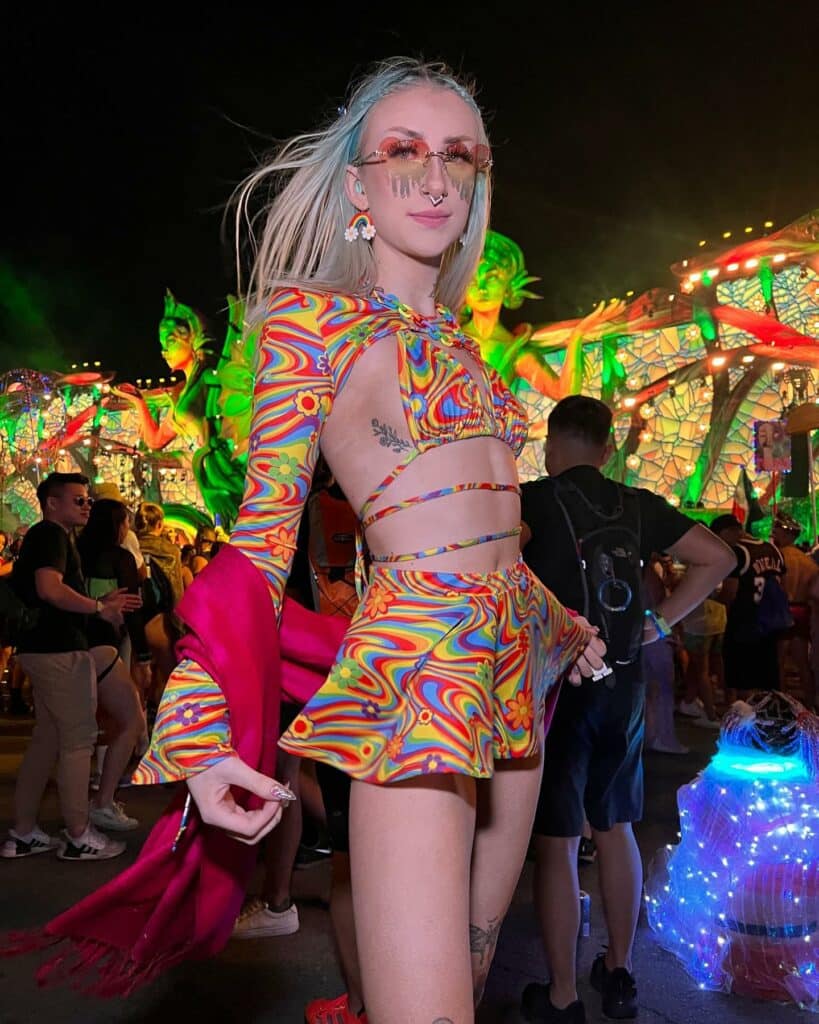 For iHeartRaves, nothing is basic and everything is covered in trippy patterns, ultra flamboyant colors, and liquid sparkle. With exclusive and trendy festival apparel debuting every now and then, this clothing store is never out of fashion.
As the world's leading festival fashion brand, iHeartRaves is the go-to place for reflective clothing, studded corsets, and mesh co-ords. Pretty much for anything that screams festival season.
We all know we can trust Boohoo when it comes to the perfect smart-casual vibe – but their festival wear collections don't let us down either. From dreamy boho-chic dresses to statement bumbags, the fashion retailer shows us there is always the high street to fall back on.
Boohoo is for the daring, yet girly festival persona who wants to stand out like Paris Hilton did on her 21st birthday. It embodies the same vibe, too – with head-to-toe metallic looks and risque tops, Boohoo brings the heat while keeping everything fresh.
Since it is a 360 clothing store, it gives you the opportunity to upgrade the ABCs of your festival wardrobe in one place.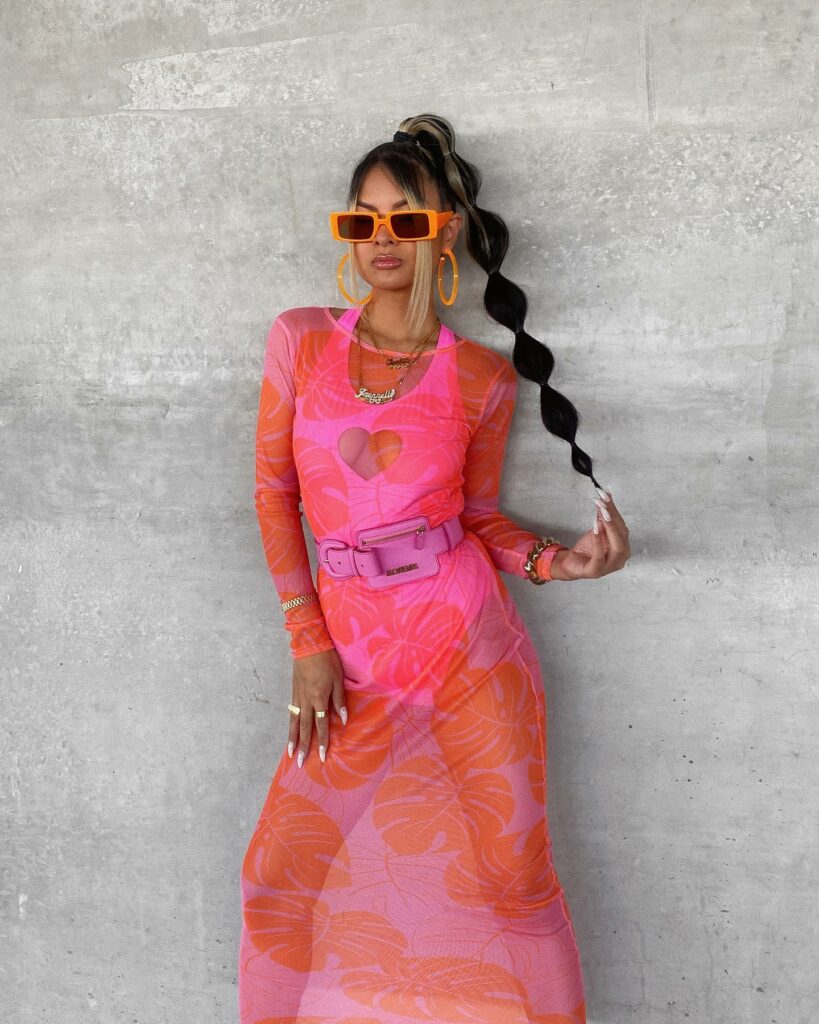 This festival fashion brand is home to all of the edgy influencer clothing items that bombarded your social media feeds during Coachella. Deeply rooted in the festival culture, Dolls Kill doesn't conform to one aesthetic, one hero product, or one unique selling point.
It showcases an unapologetically non-normal vibe – or at least this is what the overabundance of face jewels, cut-out mini dresses, and eye-catching prints display. The e-commerce clothing store is dedicated to the festival-goers who go against the grain with an IDGAF attitude.
For those who want to unleash their inner whatever, Dolls Kill's graphic tees and mesh flares are the way to go.
Neon unitards? Got it. Sheer maxi dresses? Of course. Flare sleeve crop tops? Oh yes. Shein features hundreds of pages to browse through. That can be as nerve-racking as losing your fest gang in the bar queue – but at least you know there isn't a fashion concept you have in mind that's not materialized on the e-commerce website.
But the festival look that Shein brings to the adulation level with its countless color and print reiterations is the mighty co-ord. If you're seeking a clean yet off-the-wall outfit on a budget, good luck browsing through Shein's plethora of choices.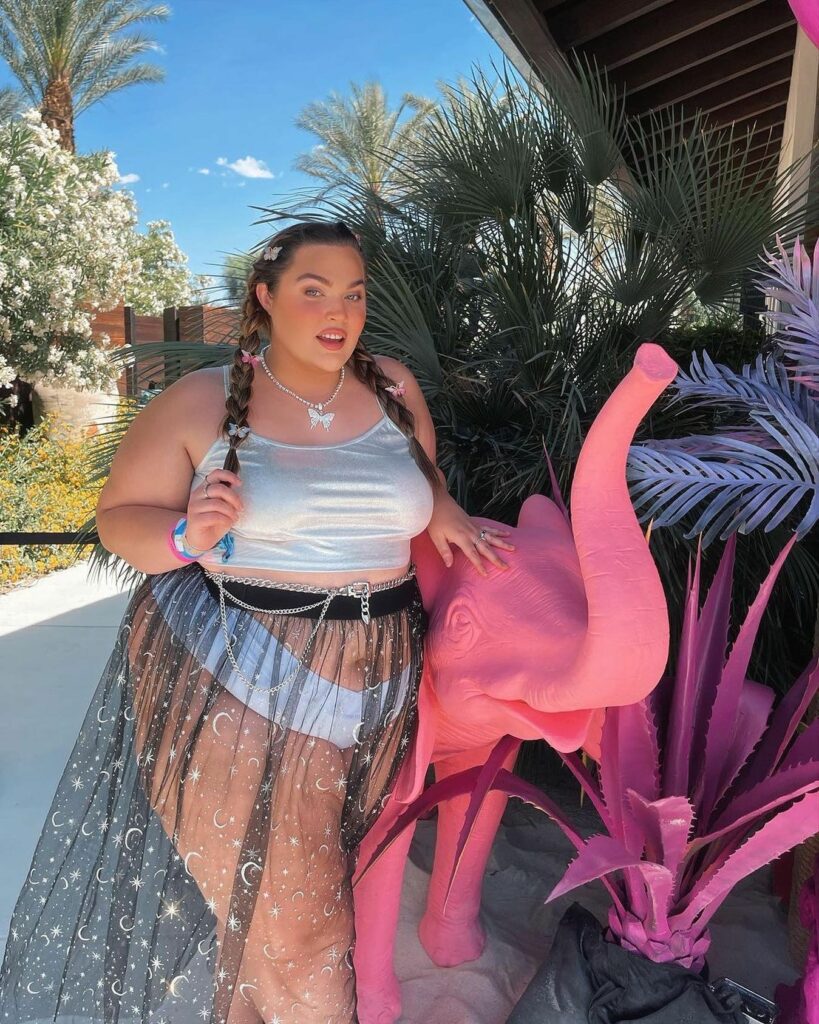 Merging the "dress to kill" and "dress to impress" concepts, Little Black Diamond is a quirky festival fashion brand with high-quality materials and ethically constructed garments at its heart. It has one mission – to empower festival goddesses by reviving self-expression through apparel.
The best part? All production runs are limited – so the chances of you wearing the same acid-printed crop top as the front row girl are close to zero.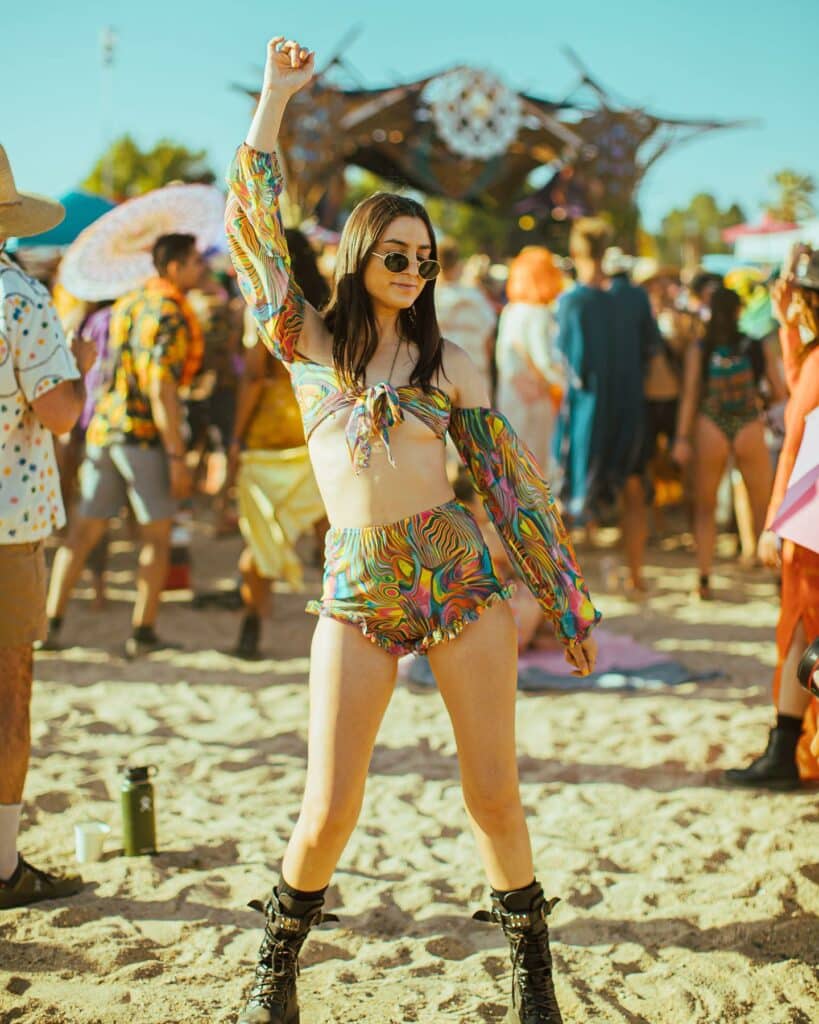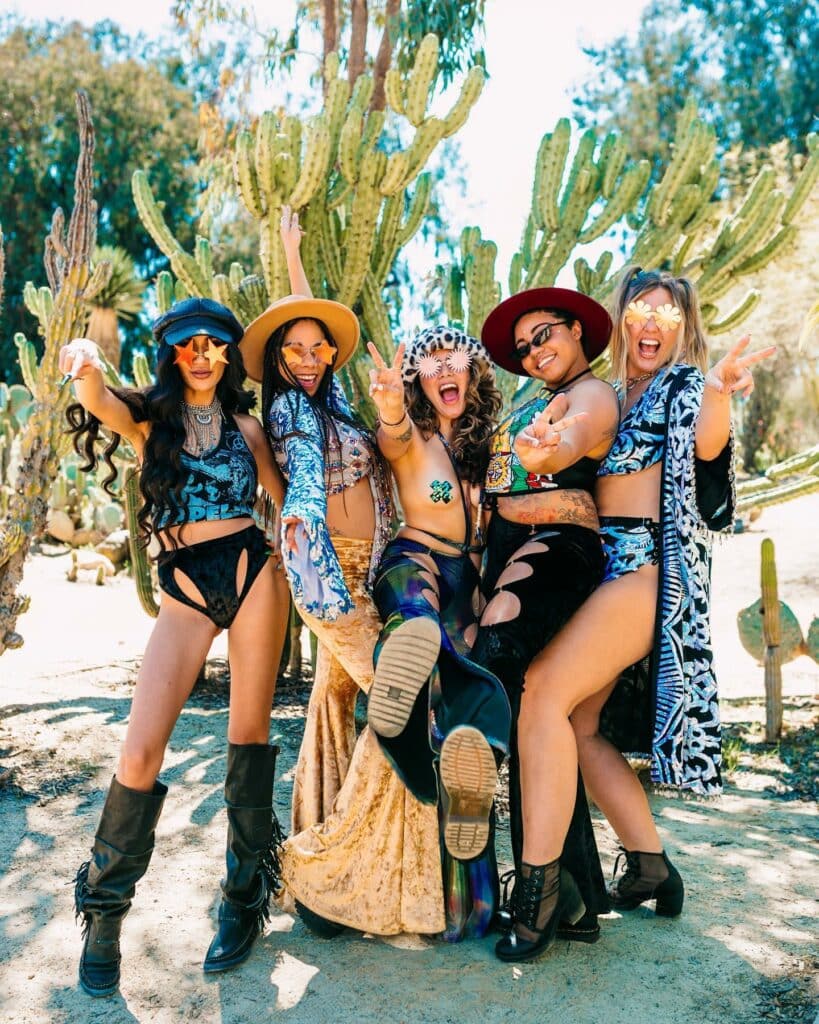 While Little Black Diamond puts a lid on product availability, the brand should take a bow for the level of quirkiness that its products reach. From UFO nipple covers to laced-up leggings, the festival clothing store adds a dash of versatility to each product.
You can dance, trek the fields from the main stage to the toilet and be a #badbitch at the same time.
ASOS's brand COLLUSION is the fashion playground where streetwear meets festival clothing. A quick look at the brand's ethos will reveal that tie-dye, neon colors, and camo prints are the leitmotif of this Gen Z-focused brand.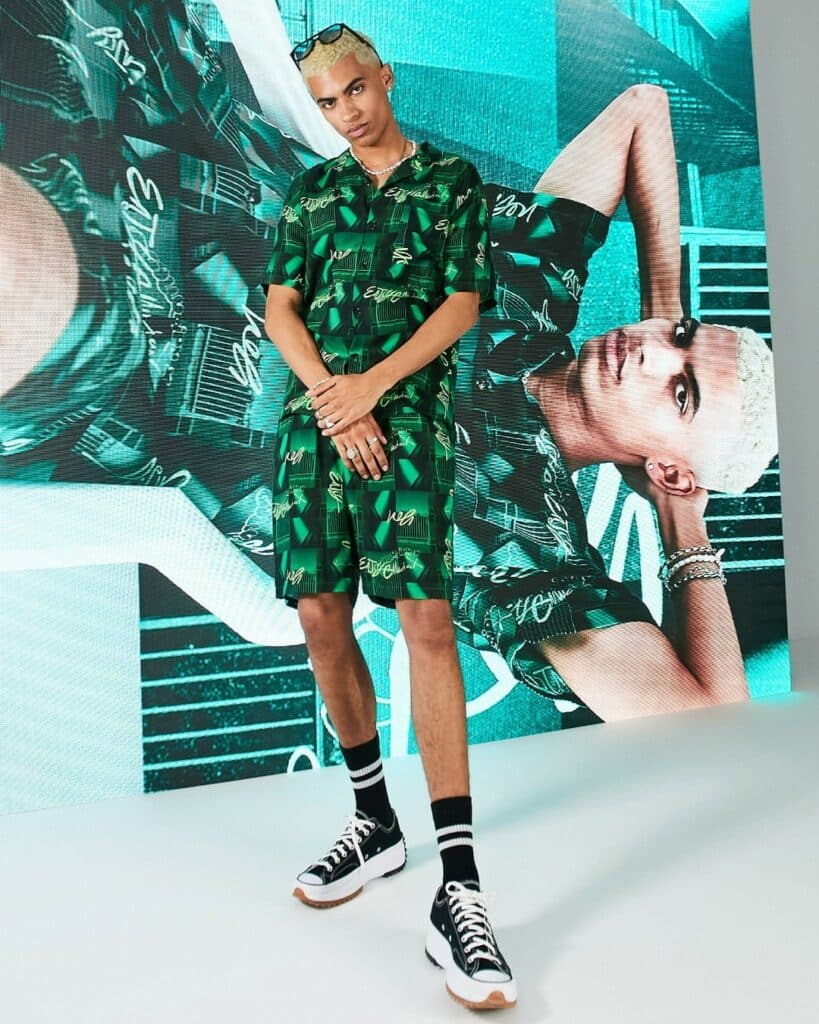 And that's not even the best part about it. COLLUSION champions experimentation, so most of their clothing items come in a unisex design. Among the dream festival garments, there are oversized T-shirts featuring eccentric color hues, camo trousers (perfect for muddy festivals), and floral-printed bucket hats.
Creating the ineffable festival outfit starts with rockstar belts, raunchy harnesses, and mesh tops – at least this is what Festigirl teaches us. The festival fashion brand offers a more toned town festival look by focusing on neutral color tones and classic cut-outs.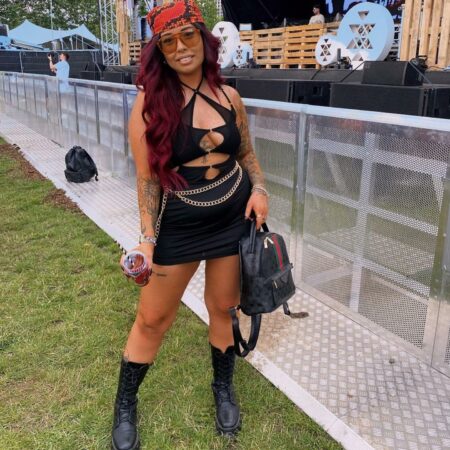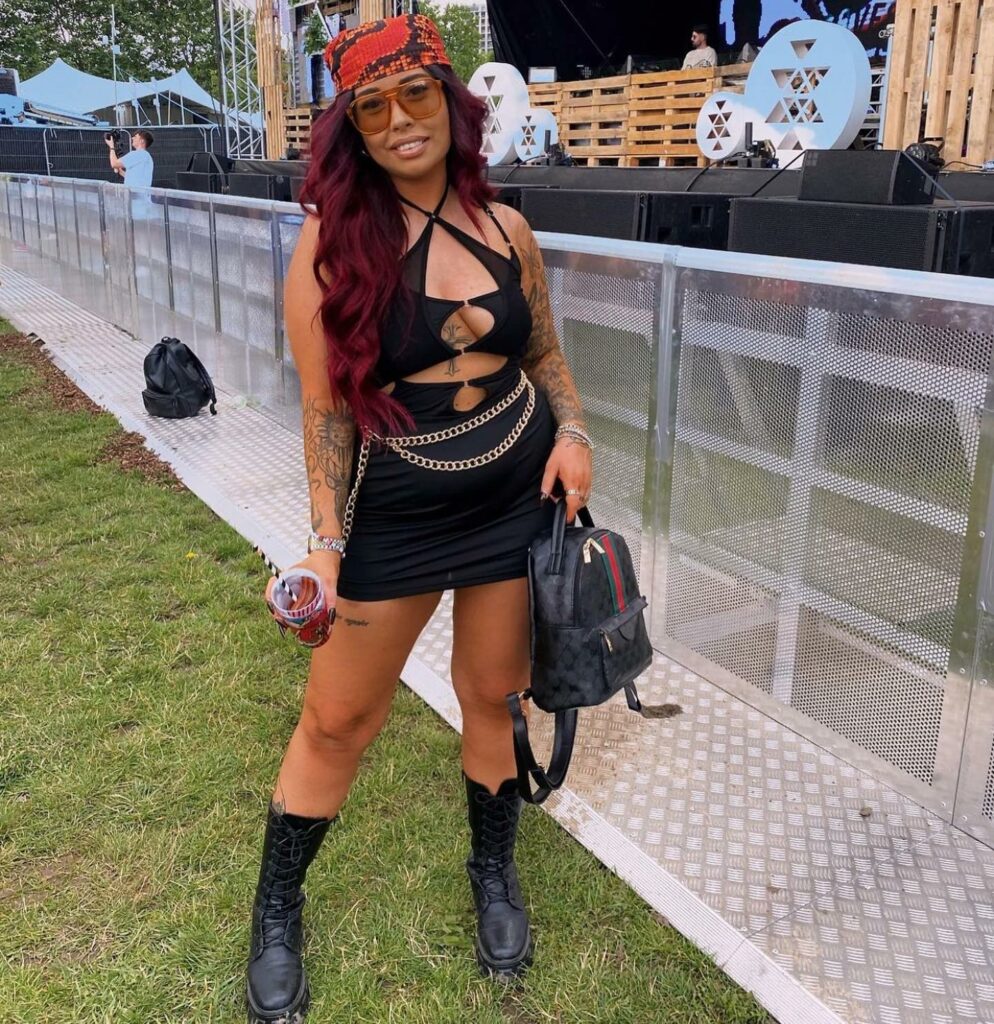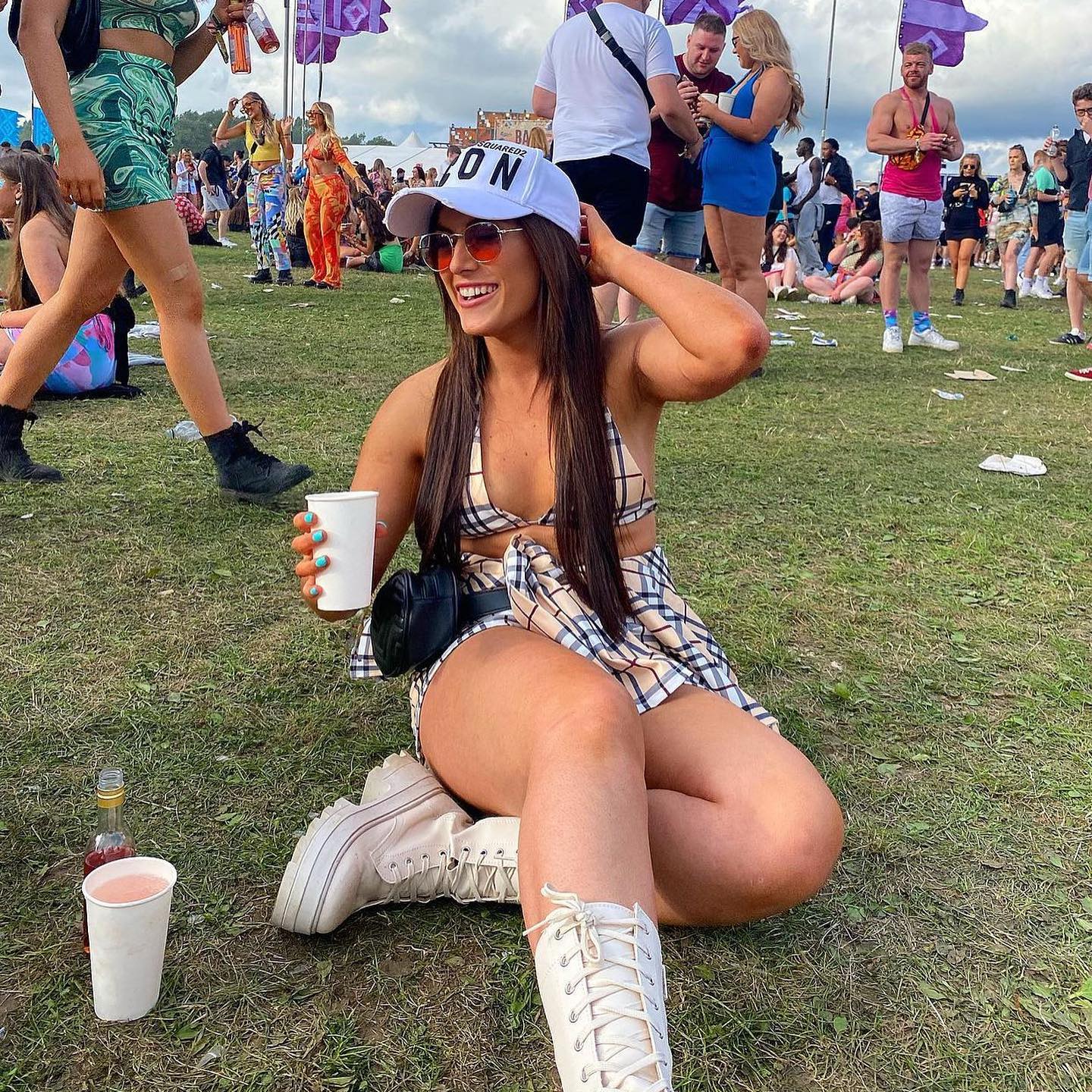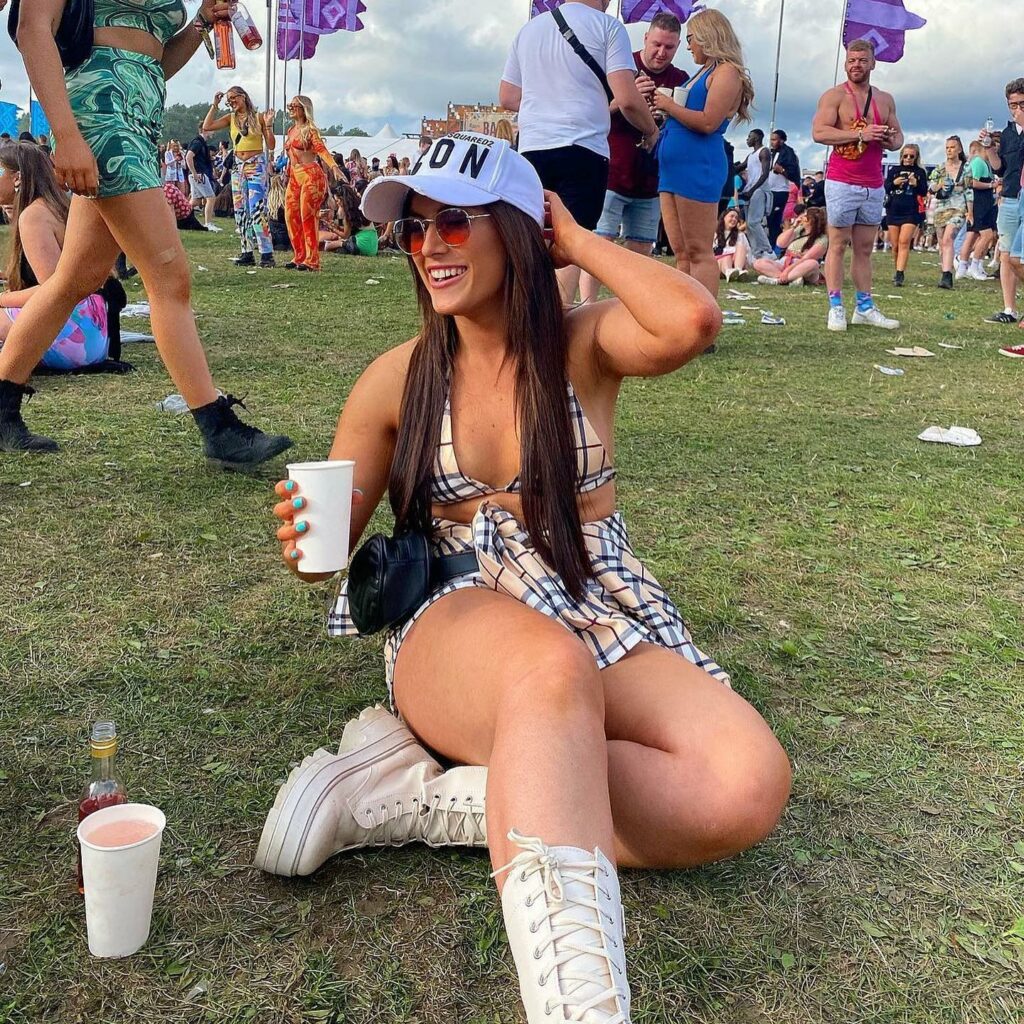 But that doesn't mean it is as dry as dust. Eye-catching combos such as the pink leopard co-ord and bright yellow crochet set feel like heaven on Earth when you're attending a beach festival – they keep you covered, but they also keep you fab.
Ready to go off the grid? This one is for the untamed festival-goers that ooze holy mess and reckless abandon. With everything and anything festival-related (from silver sequined bralettes to incredibly bold prints), Pretty Little Thing wants us to channel our inner hardcore festie through flared pants and rainbow co-ords.
Killer crochet, denim corsets, and feisty pastel dresses are all part of the package – and they play the comfy enough for an all-dayer on the field card too. Both Instagram-worthy and shamelessly wild, Pretty Little Thing has you covered from head to toe.
Festival wear is getting out of hand and we are all here for it. Rave Bae Couture is the reigning queen of feisty and raunchy fest wear combos. While the festival fashion brand edges towards a higher price range, at least you know that your outfit will successfully survive through all of the mosh pits sessions.
With sparkly (and uber risky) bodysuits and latex underboob crop tops, Rave Bae Couture is committed to making all of us feel edgy during the Summer of Love season. The brand also offers Burning Man-style lace-up gloves to top off your bad kitty look.
A legend says that if you stand in front of the mirror at 3AM and say "daring, exciting and edgy" three times, a The Lumi Shop tab will automatically open on your phone. Tailored for the party animals who want to celebrate every day like it's festival day, this brand mixes the fashion-forward fest culture with the roaring fashion trends.
Life is too short to wear boring clothes – maybe this is why The Lumi Shop focuses on hand-stitched carnival bras and fuzzy sequin kimonos. We are pretty much talking about the festival fashion items that are doomed to be a magical crowd-pleaser.
Should we also mention the vast accessories collection, where quirky items such as feather fans and rhinestone leg wraps reign supreme?