American festivals are home to immersive stage designs, iconic performances, and star-studded lineups. From the mighty Ultra to the urban and bold Rolling Loud, these are the festivals you can't miss.
Here's your ultimate guide to the top festivals in the USA in 2023.
Las Vegas, Nevada
A glimpse of EDC's world could make one ponder what has a higher price tag – the renowned performers or the electricity bill. Boasting an exceedingly vibrant atmosphere full of surreal sights, this Las Vegas celebration is tremendously popular among electronic music aficionados.
EDC transports its attendees to an alternate world of bright neon lights, carnival attractions and awe-inspiring stage production. Every year, hundreds of thousands of electronic music fans from all over the world come to Vegas for EDC, and they are never disappointed with its celebration-worthy lineups.
Miami, Florida
There is nothing quite like the thrill of attending Ultra Miami. For those willing to splurge, this three-day electronic music festival promises an unforgettable experience with its powerful EDM, techno, and underground beats.
The Miami festival is well-known for bringing the hottest acts, such as Afrojack, Carl Cox and David Guetta. When it's not busy booking talent, Ultra brings in new technologies to create an immersive experience with large installations and video displays.
Miami, Florida
As the preeminent hip-hop festival, Rolling Loud has become a yearly gathering for some of urban music's most prominent artists. In its brief history, Miami's beloved event has featured several esteemed figures from the hip-hop community.
While renowned acts like Lil Uzi Vert, Playboi Carti, and Travis Scott have performed at Rolling Loud in the past, up-and-coming artists such as Denzel Curry, Kevin Gates, and Lil Tecca also showcased their talents at the hip-hop fest.
East Los Angeles, California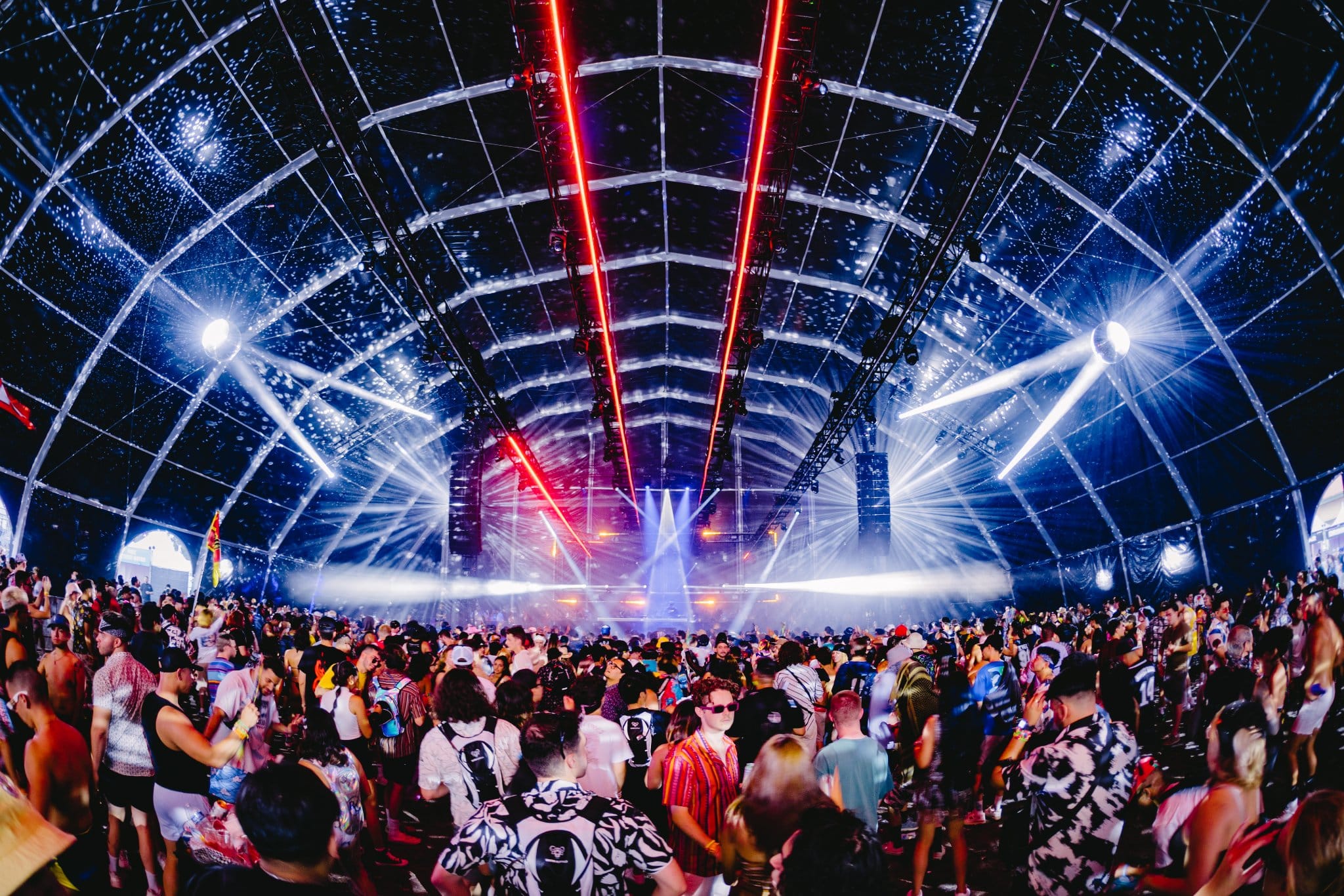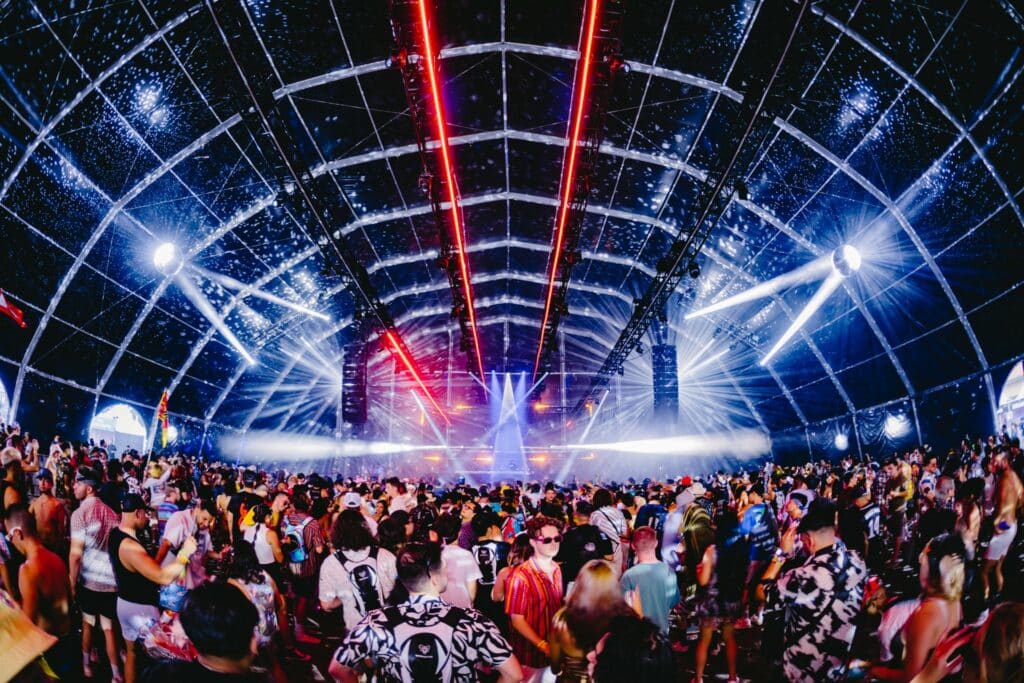 Pulsating with electronic energy, HARD Summer is ready to blow your mind with the most electrifying beats. Through its undeniably powerful sway, it's no wonder that the LA music festival can draw anyone into becoming devoted members of the EDM cult.
Since HARD Summer's inception in 2007, the music festival has become a prominent fixture of California's event industry – and for all of the right reasons. Its lineups demonstrate an appreciation for the EDM movement by showcasing internationally acclaimed stars alongside undiscovered talents.
New York City, New York
Electric Zoo is the festival every electronic music fan should have at the top of their list. Not only does this New York event boast an incredible lineup with major industry names like Martin Garrix and Diplo, but it also transports you to a one-of-a-kind world.
Every year, Electric Zoo sets the stage for a music paradise. With extravagant stage designs, captivating artwork throughout the festival grounds and dazzling costumes, you'll be transported to another world where all that matters is who's playing next.
Chicago, Illinois
Although Lollapalooza has spread its wings to other cities, countries, and continents, the original Chicago-based music festival remains at the center of it all. From a modest start back in 1991 to now, when it is a globally recognized event, this music festival really stands out.
As time passed, Lollapalooza evolved into an undeniable force in the festival scene due to its awe-inspiring lineups. It has grown far beyond its rock foundations and now boasts exclusive acts, multi-genre music events, and a one-of-a-kind atmosphere that you won't experience anywhere else.
Chicago, Illinois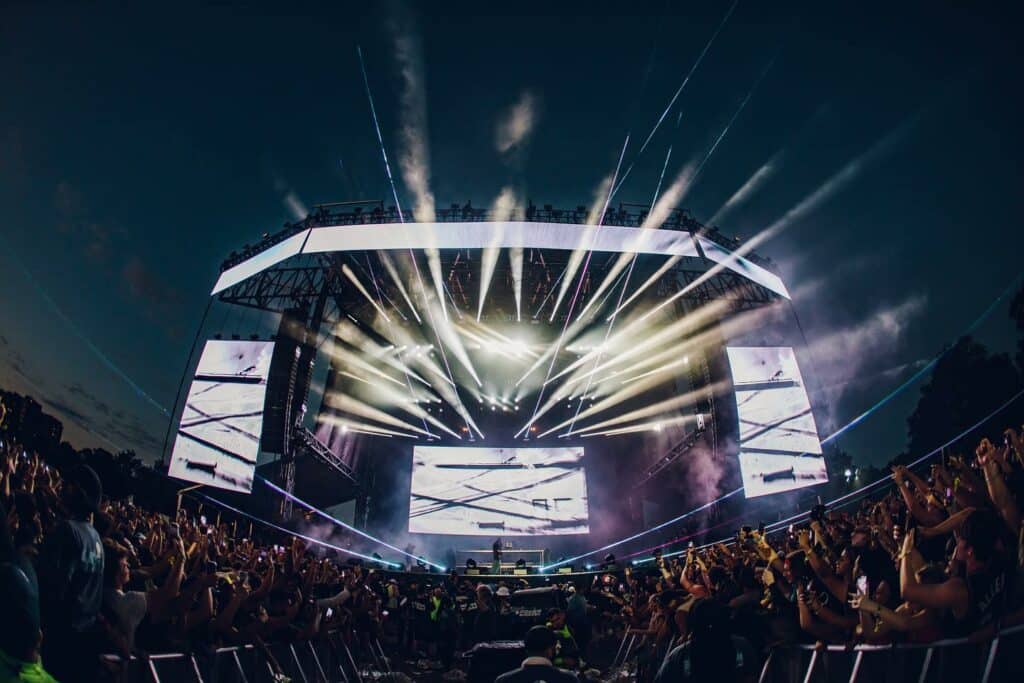 With its goal of getting bigger and better each year, the Chicago-based Summer Smash Festival is renowned as one of America's premier hip-hop events. Year after year, it combines established acts with an up-and-coming talent for an incomparable music experience.
Get an exclusive look at the hip-hop talents of tomorrow by attending The Summer Smash Festival, brought to you by Lyrical Lemonade – a go-to blog and music video production house for all things urban music.
Las Vegas, Nevada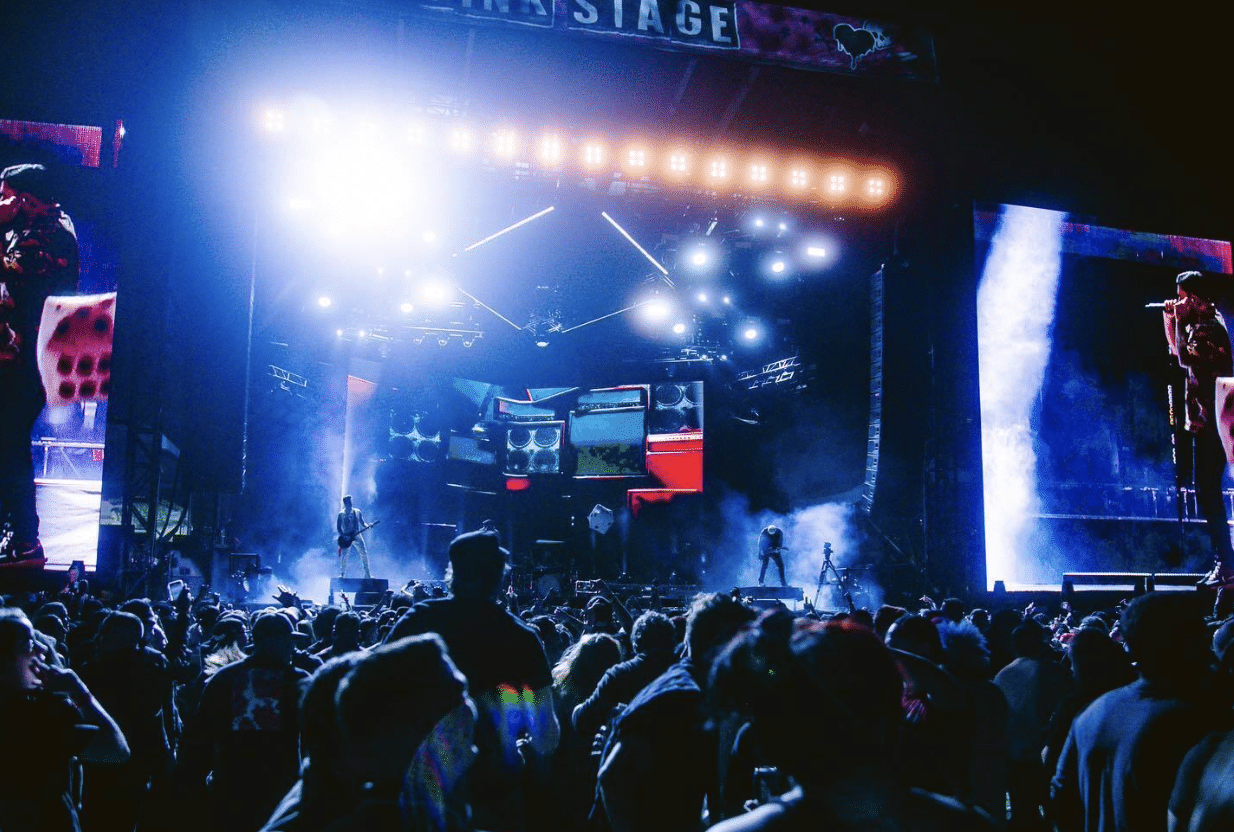 If you're looking for a nostalgic blast from the past, When We Were Young music festival is your go-to destination. The Las Vegas event perfectly captures the essence of 2000s emo aesthetics with fishnet tights, spiked dog collars and corsets all on one stage. Get ready to experience rock nostalgia like never before as some of your favorite headliners take center stage at this can't-miss affair.
When We Were Young quenches the need for emo kids for timeless bands such as My Chemical Romance, Paramore, and Pierce The Veil – plus those scene fashion statements that last forever.
South California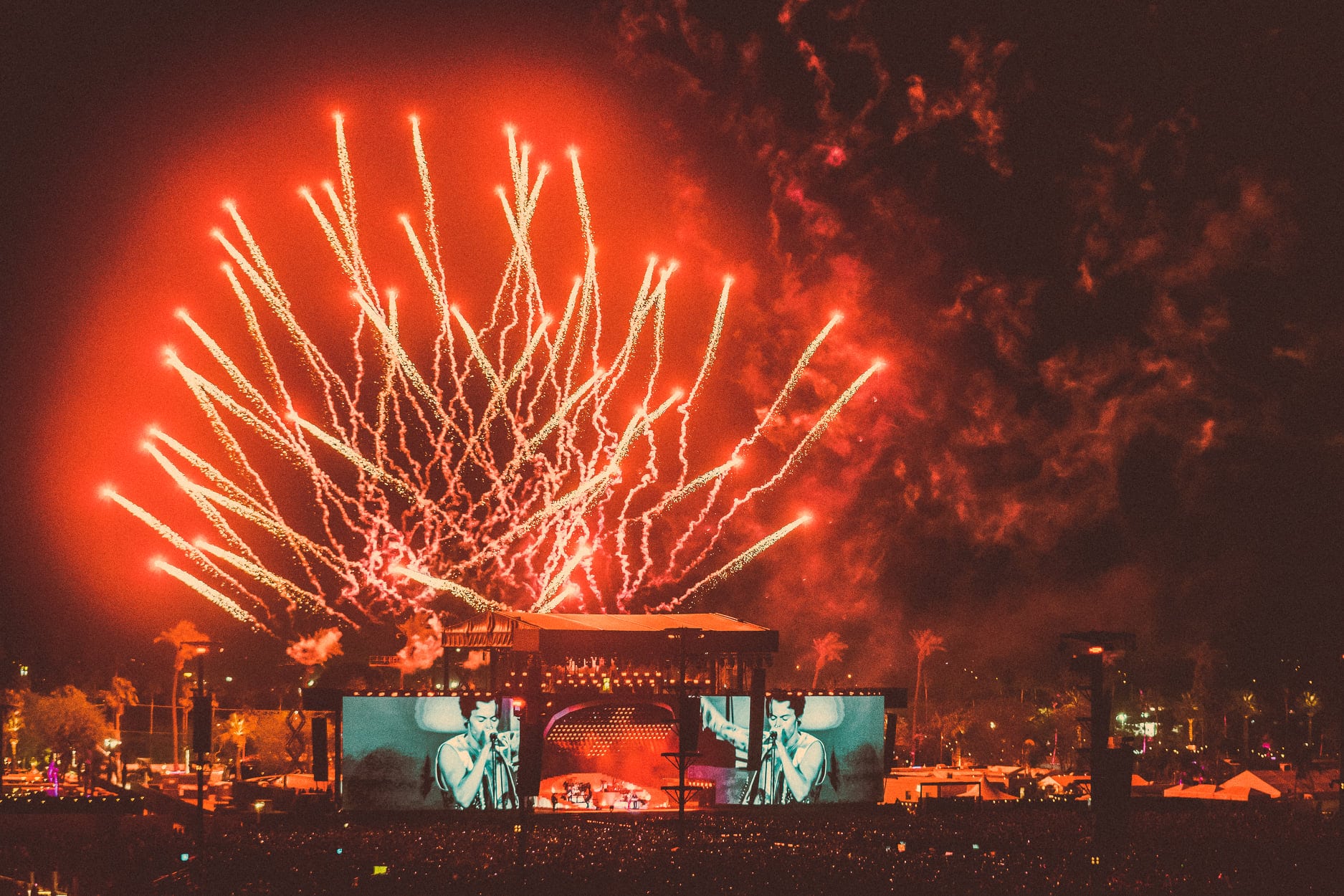 In all honesty, Coachella is one of the reasons why the music festival industry morphed into a money-making machine. Vibrant both during day and night, the Californian event became the influencers' Tomorrowland thanks to its star-studded lineups and A-list sightings.
Beyond the fringed outfits, glittery makeup, and jaw-dropping performances, Coachella is a flower child at heart. Along with its multi-genre music programs, the two-weekend getaway also features art pieces and large-scale installations.
West Michigan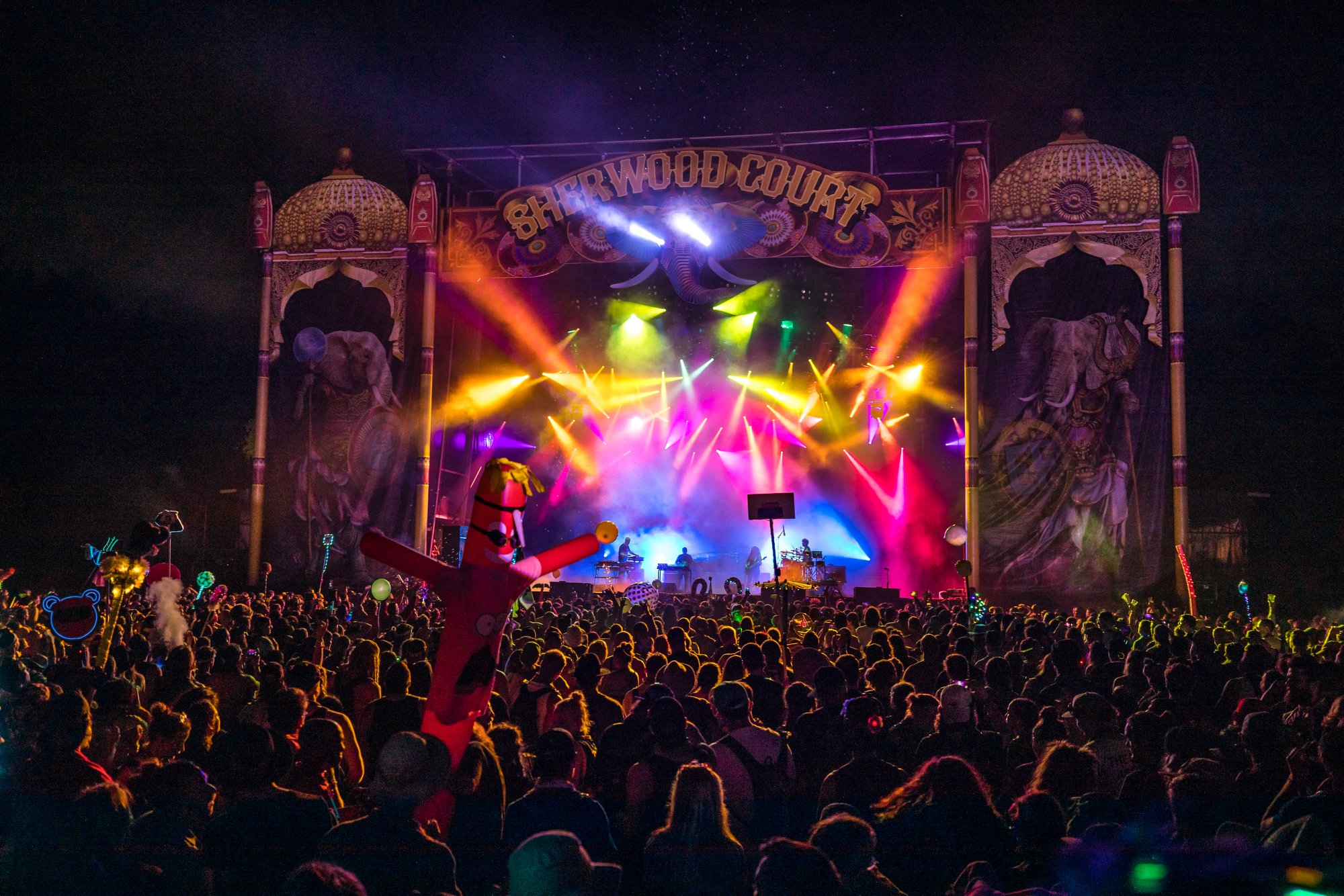 Saying that Electric Forest is an otherworldly festival experience would be anything but an exaggeration. The USA festival brings every electronic music genre one would think of to the lush and vibrant Sherwood Forest for an experience like no other.
During the multi-day event, the forest becomes a neon-lit wonderland with visual projections coloring the trees and eye-catching art installations. As you can already tell, Electric Forest is the kind of festival that always raises the bar.
Central Washington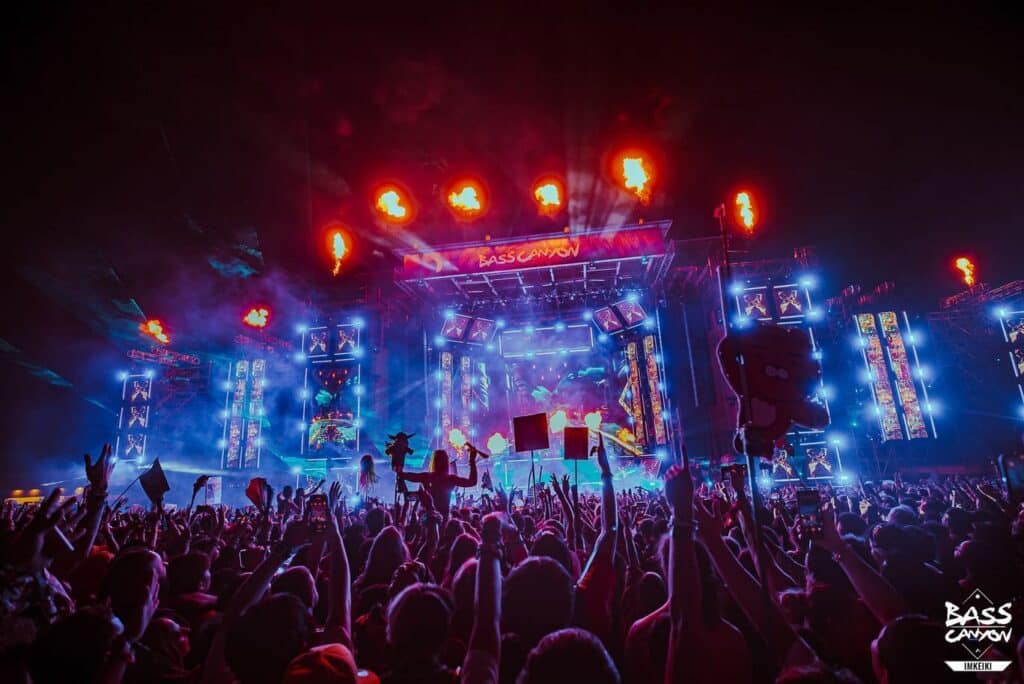 If your happiness translates into three days of non-stop bass beats, then Bass Canyon is your soulmate. Best characterized by impressive stage production, booming beats, and constant headbanging, the three-day festival is one for the books.
Both eye candy and soul food, Bass Canyon showcases a reveler-focused blueprint. With one stage and dozens of artists ready to spin the decks, it is not difficult to see why the festival never sleeps.
Northwest Nevada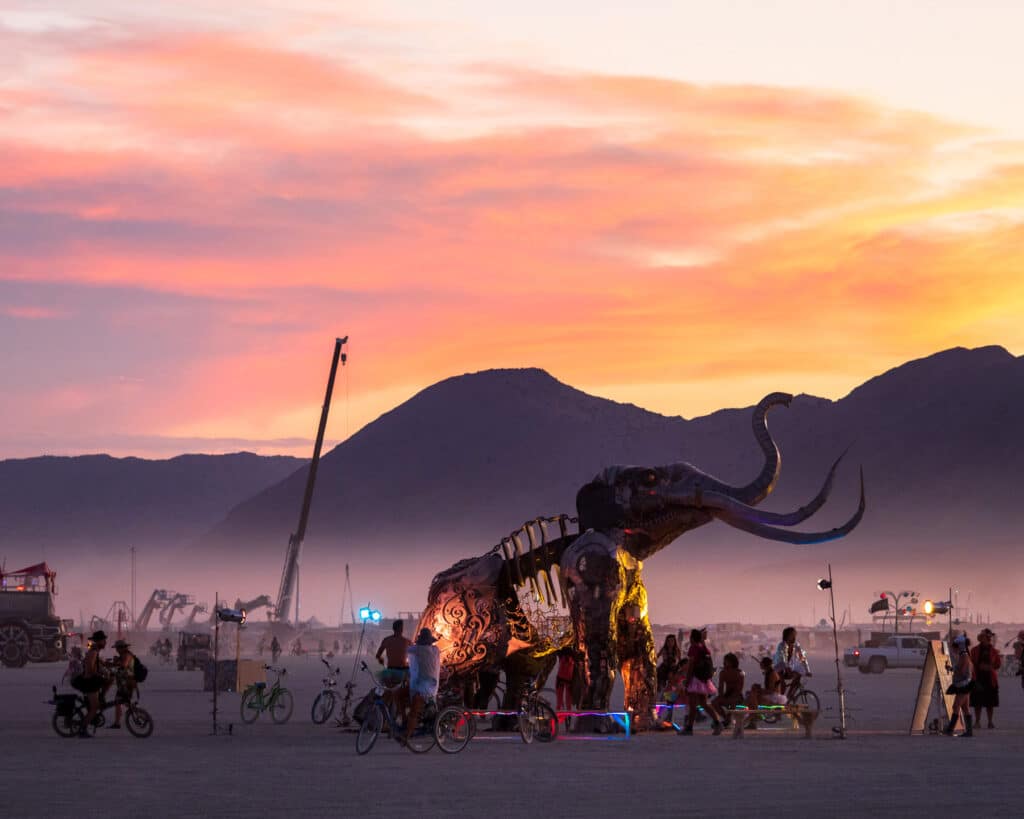 Also dubbed the godfather of all festivals, the mighty Burning Man has little to nothing in common with today's live music scene. Quite nomadic but always ready to roll, the desert festival has no stage, no food vendors, and no camping area.
Instead, Burning Man celebrates everything that's free-spirited and encourages attendees to create 'outsider art', gift items to one another (remember, there are no supply shops here) and connect with art, nature, and Playa Tech beats.
Los Angeles, California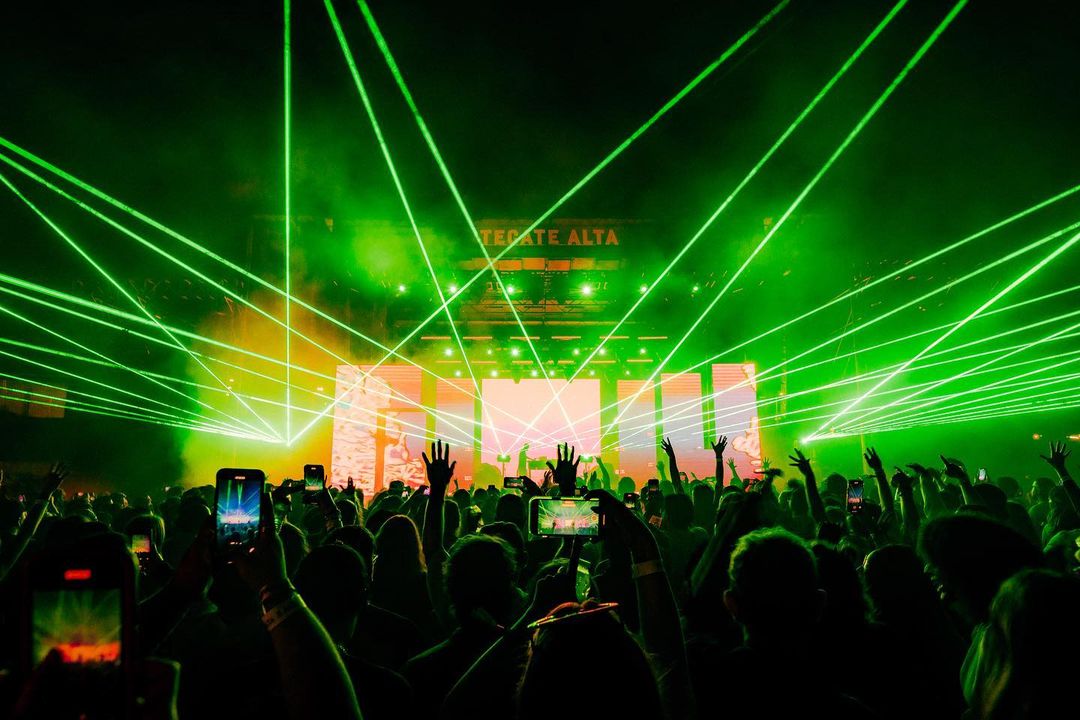 Although Primavera is largely known for its Spanish roots, the celebration has expanded to encompass multiple continents. Despite this geographical growth, at its core it remains fundamentally true to its origin: a joyous and passionate music tribute.
From Barcelona to the world, the multi-genre event brings in roaring artist names like Lorde, Nine Inch Nails, Cigarettes After Sex, and Arctic Monkeys during its three-day run.
East Columbus, Ohio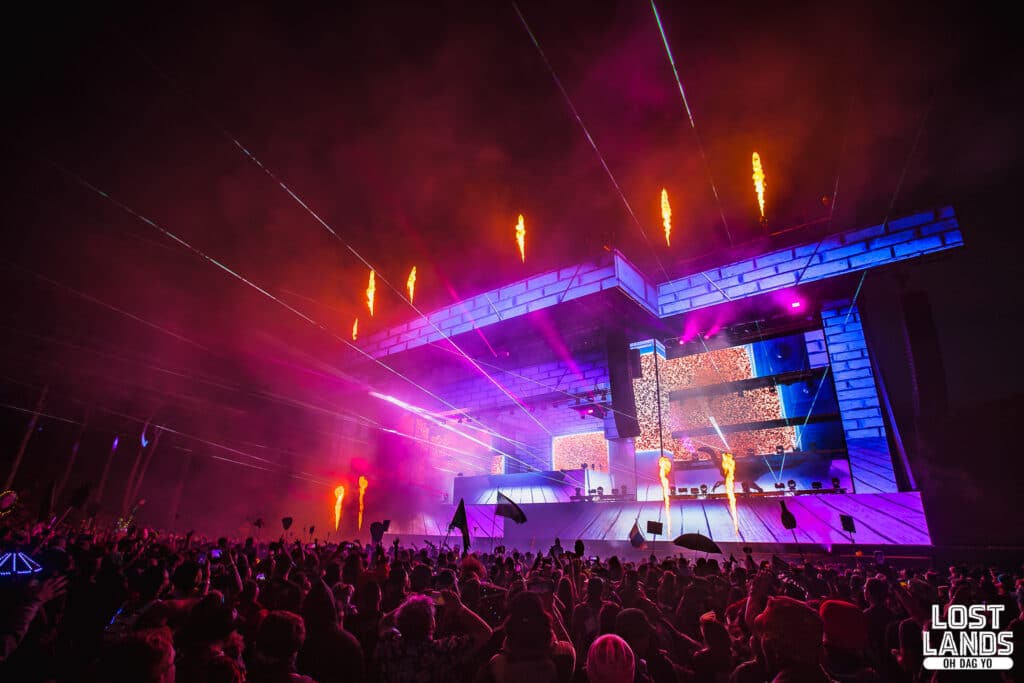 Ladies and gents, the headbanging heaven is not a rock music festival – it is at Lost Lands. A premier bass music event, the multi-day fest won revelers' hearts with its Jurassic Park designs.
From large-scale dinosaurs to Inca-style temple elements, Lost Lands really said unique when brainstorming the festival's aesthetics.
Central Delaware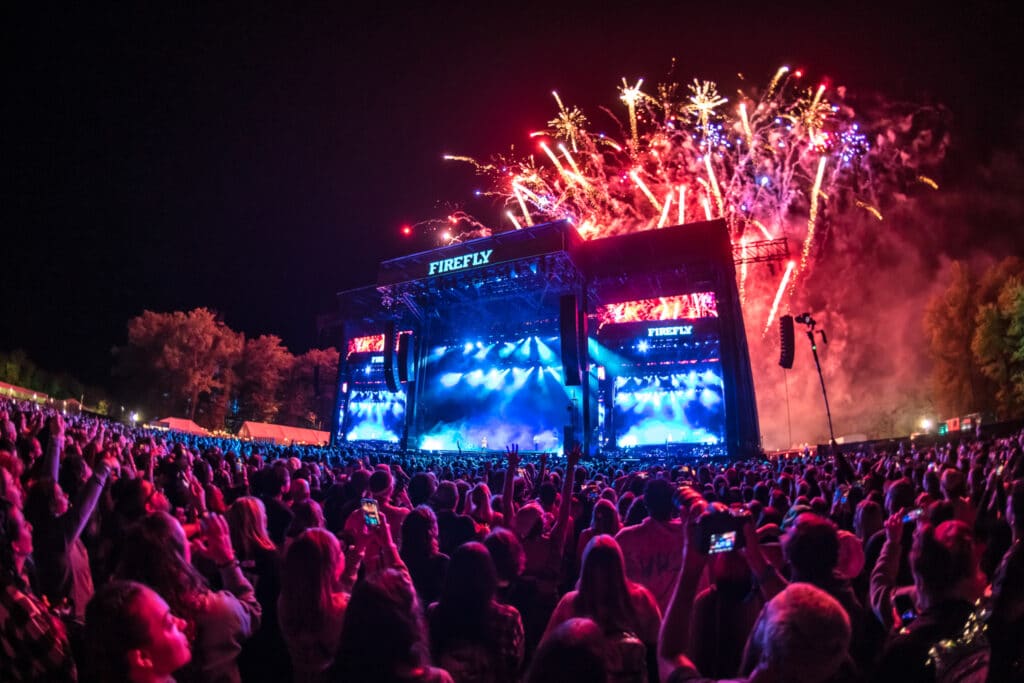 Since its inception, the bold and vibrant Firefly Festival has been paying tribute to summer's last days with good food, good music, and good vibes.
Beyond the multi-genre lineups that saw names like Avril Lavigne, Green Day, Zedd, and Dua Lipa take over the stage, Firefly becomes a lively wonderland. Not all those who wander are lost seems to be the event's mantra, as the real treasure lies in the site's decor.
South Nashville, Tennessee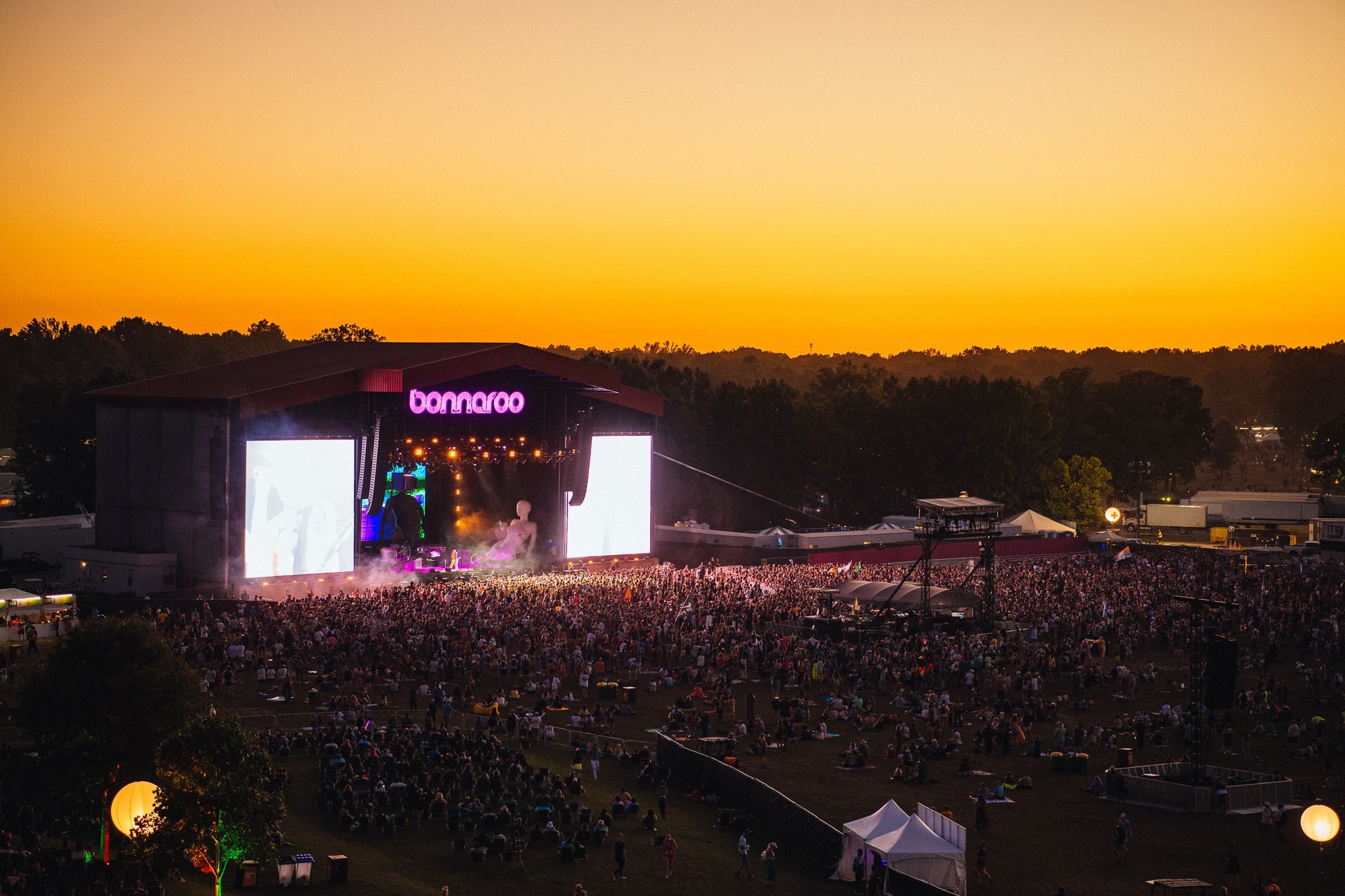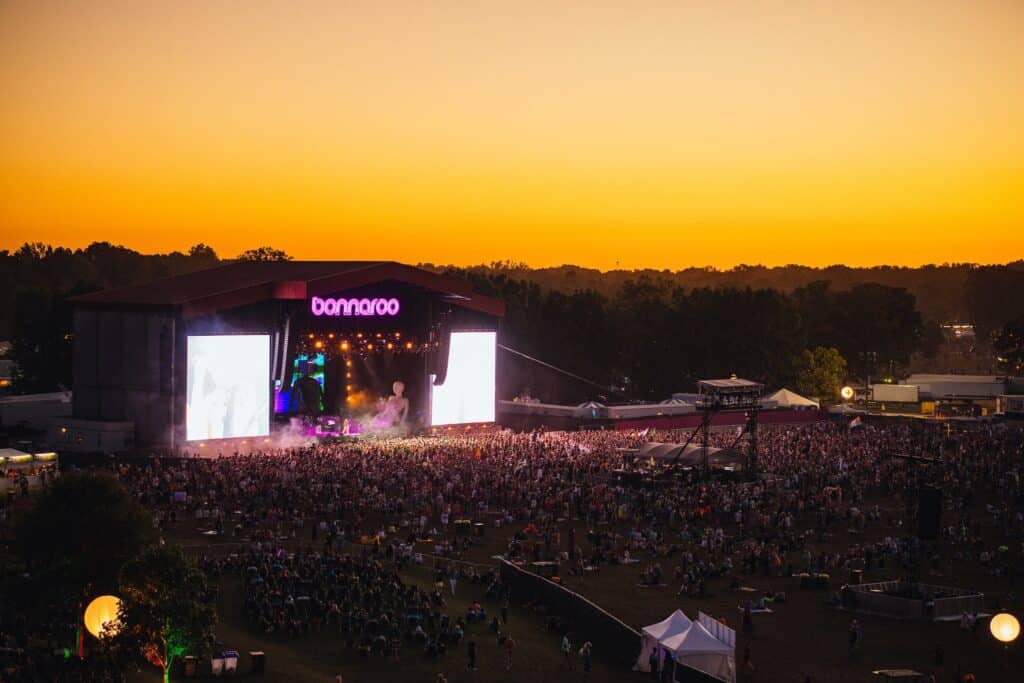 Every year, Bonnaroo presents a melting pot of cultures and a cocktail of music genres. Its name translates into 'a good time' and frankly, the festival lives up to it.
By combining art, impressive stage design and over 150 acts, the multi-day event has become one of the most coveted USA festivals. From indie bands to star-studded music programs, Bonnaroo covers today's stars and tomorrow's chart toppers.
Philadelphia, Pennsylvania
While most festivals place their bets on international acts in order to stay relevant, Made in America stays loyal to its American Dream roots.
Created by no other than iconic rapper Jay Z, the 48-hour festival hears and satisfies every music fan. Not only that it features multi-genre lineups and brings in names like The Chainsmokers and The Weeknd, but it also provides a platform for local vendors to show what they've got.
Austin, Texas
Eight stages? Check. Over 100 artists? Check. Foolproof party atmosphere? Check. Austin City Limits teaches us not to judge a book by its cover. Its stages and layout is nothing out of the ordinary, the two-weekend festival fosters some iconic performances.
Hated by hip kids but acclaimed by critics, the USA festival brings in some finger-licking food, fun on-site activities, and hard-to-score acts.
Central California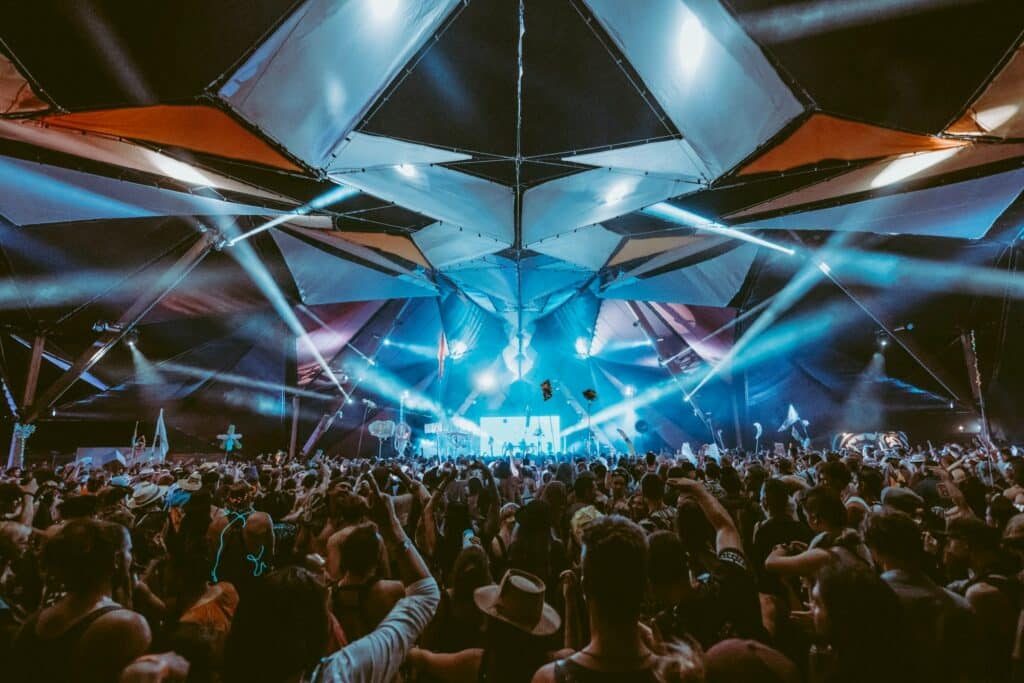 A portal to a leafy wonderland, Lightning in a Bottle prides itself on its boho-chic spirit. For two decades, the electronic festival has created a legacy through its loyal community of free spirits, Californian vibe, and interactive activities.
Beyond the A-list DJs, Lightning in a Bottle takes care of your spirit with meditation sessions, yoga, and various speakers. But what really makes the festival stand out is how every part of it is adorned with colorful and lively installations, making it feel, look, and transform into a magical land.
New York City, New York
The Governor's Ball offers a true extravaganza of music, with something to please every type of festival-goer. This spectacular USA festival features an expansive array of A-list artists from various musical backgrounds and genres! From start to finish, this mega fest will have even the pickiest attendees tapping their toes in no time.
The music festival in the heart of New York's lush parks is vibrant, captivating audience members with its spectacular installations and stunning stage designs.