From its humble origins to how it became a key player in the craft beer movement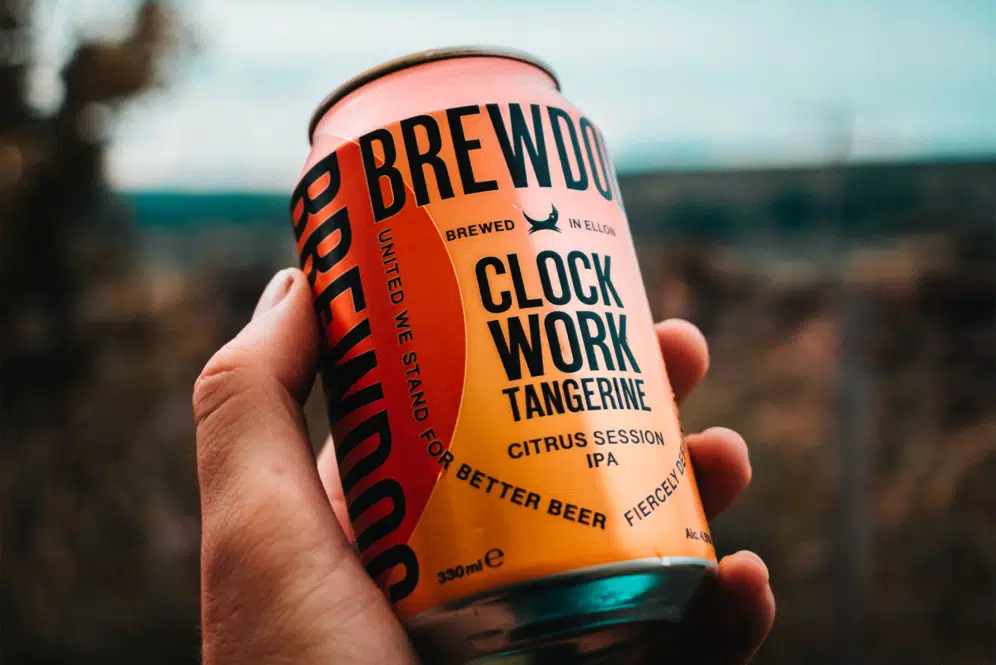 If you'd have uttered the IPA initials to a barman a decade ago, he would have probably thrown a confused stare in return. Despite its auspicious beginning, India pale ale morphed into a niche market that not every beer drinker tapped into.
Fast forward to the present day, the boozy drink underwent a fierce renaissance across the UK, Australia, and the US – which ultimately ranked it as one of the most lusted-after beer types.
Innovation breeds (or should we say brew?) innovation, so there are no laws and boundaries dictating how beer must be crafted. By adding a hoppy twist to your average beer and manipulating the alcohol percentage, India pale ale took the world by storm.
India pale ale's early days
A few stories in circulation explain India pale ale's genesis. While its origins are quite murky, there is one collectively agreed upon. IPA was born as the solution to the British Empire's lack of beer in the East.
Back when the empire monopolized India's grounds, British people were looking for a way to provide beer in the East. Since it was too hot to craft it in India, the sole quick fix for the brewage shortage was a recipe that would survive the excruciating six-month journey from Europe to the East intact.
This secret recipe translated into a beer with enough hops to preserve its genuine flavor and quality throughout the trip. For those of us who aren't beer connoisseurs, hops are one of beer's four main ingredients. They are cone-shaped flowers that give beer its hoppy aroma.
Sometime in the late 1700s, the empire's prayers were answered.
A London brewer called Hodgson managed to create a hop-heavy ale and sent it to the Brits abroad.
Not only did the ale hold out, but it also aged like fine wine, improving as time passed.
Upon realizing the popularity of this beverage, bigger brewers took it upon themselves to imitate and mass-produce the ale for the local markets. However, this version was weaker, so the trend soon died out.
India pale ale continued to be crafted, but its popularity waned. It wasn't until two centuries later that Americans rediscovered the joys of craft beer and revived the IPA.
But this time, they came back stronger. The American craft brewers didn't do things by halves – so the new IPA was packed with alcohol and hops.
Where we are today
The craft beer phenomenon swept through the alcohol industry after brewing became legal in the USA in the late 1970s. This kick-started a movement of green-horned beer enthusiasts who wanted to express their distaste for large brewing companies by taking things in their own hands.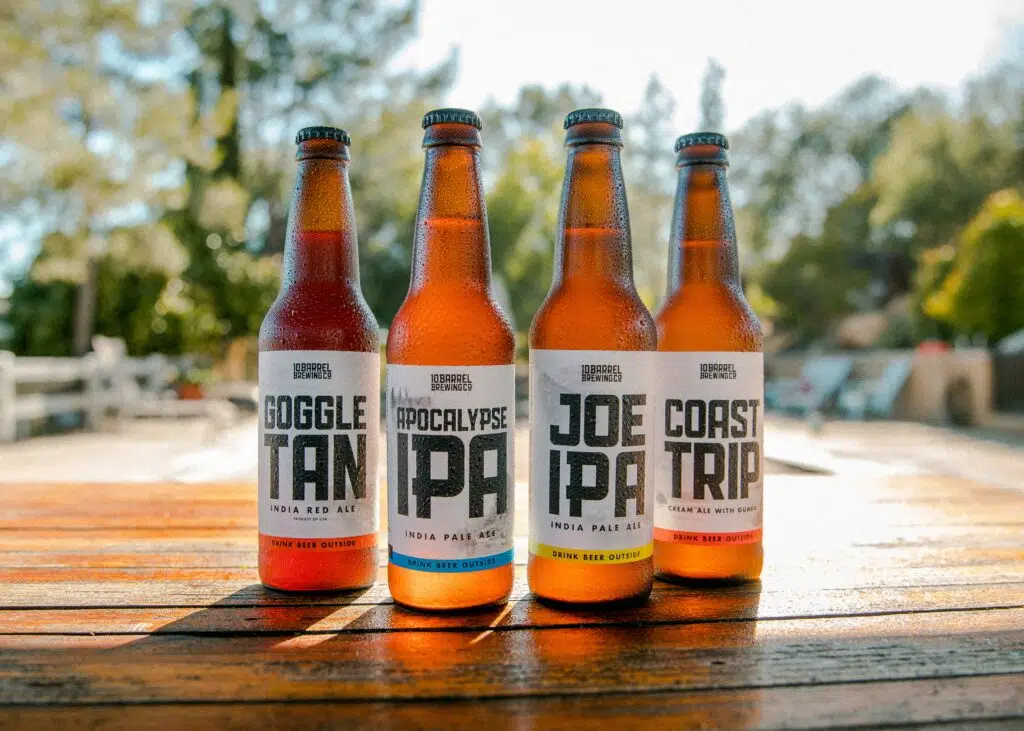 Fast forward to today, the once niche beverage dominates the beer scene. As of 2021, IPA accounts for around 35-40% of American craft beer sales. Talking about coming full circle, India pale ale is the second-most popular beer type in the United Kingdom.
Stone Brewing, the ninth-largest craft brewery in the USA, has been a master of brewing IPA for over two decades. Last year alone, Stone produced 347,000 barrels of beer, which is the equivalent of 86 million pints of beer.
The brewery is a pioneer of uniqueness when it comes to brewing beer, putting creativity on a pedestal and proudly blowing the traditional bubble.
"Stone was founded on the belief that better beer exists outside of the mass-produced industrial stuff."

Lizzie Younkin, Director, Public Relations & Communications at Stone Brewing
Independent breweries took the reins from mass-producing brands that relied more on commercialisation than flavor appreciation.
And for a good reason – the trend quickly caught on and was picked up by beer enthusiasts and brewers worldwide.
Dorian, founder of the online resource about all things craft beer related, KissMyBrew, explains the appeal of craft beer over mass-produced brands:
"There are many more types of beers to try. Literally hundreds. Craft beers are also much tastier than mass-produced ones. Besides, I know that I'm spending my money on a small business rather than a big corporation. And I know that the products they use aren't harmful or dodgy."

Dorian, KissMyBrew
IPAs also usually have a slightly higher AVB than most other beer types, with an alcohol content of 6%. This acts as a perk for many lovers of the drink, as the common alcohol content for most beers sits around 4.5%.
It's all about the hops
Created with the purpose of being hop-forward, the most iconic aspect of India pale ale is its hoppy aroma and flavor.
There are different varieties of hops, each with their own distinct taste and smell.
Certain subspecies can give the aroma of citrus, while others can be fruity and sweet. New hops appear each year thanks to breeding, meaning brewers never run out of original flavors.
Thanks to the flavor-making – seemingly endless – possibilities, an array of IPA styles have emerged from all over the brewing world.
Many 'hop-heads' will be quick to tell you their favorite flavor is double hopped or hazy.
And don't worry, you won't be the only one who doesn't quite know what that means.
So we turned to beer habitue and homebrewing artisan Dorian for an explanation.
"There are easily 15 or 20 subtypes of IPAs these days, but three are the main ones. West Coast IPA, Double/Imperial IPA, and New England IPA," he explained for Soundclub Mag.
"The West Coast IPA: this one is light, floral, dry, crisp and very bitter.
The Double/Imperial IPA: same characteristics but it is smoother, has a bigger body and is more hoppy and stronger (7 to 10% ABV).
The New England IPA: this beer is hazy, smooth and juicy. Because the hops are used differently in the brewing process, the perceived flavor is tropical fruit (mango, pineapple, grapefruit) and almost no bitterness."
The homebrewing movement
The homebrewing movement is definitely a huge part of what kept India pale ale alive.
Dorian tells us that he brews IPAs 70% of the time and has recently been experimenting with double IPA but with a new hop recipe each time.
On a personal level, homebrewing isn't about money as much as it is about passion.
The process can be lengthy, from producing, fermenting, bottling, and waiting for the beer to fully carbonate.
But even as a beginner, people can still make decent IPAs in their own home and enjoy the experience of creating them.
"This is an artisanal activity and it's quite rewarding. You get to experiment and test things. Then it's great to share your homebrews with your friends and share the experience."

Dorian, KissMyBrew
Lovers of India pale ale can walk into any local pub and order their favorite style, or take it upon themselves to brew their own unique versions of it.
With endless flavor possibilities, IPA has been the alcoholic gift that keeps on giving.
This traditional English brew continues to be constantly revived and reimagined into hundreds of subtypes. And with its ever-growing popularity, it seems like IPA will continue to take over our fridges and pub orders in the foreseeable future.