Take a dive into the world of the pandemic's most creative entrepreneurs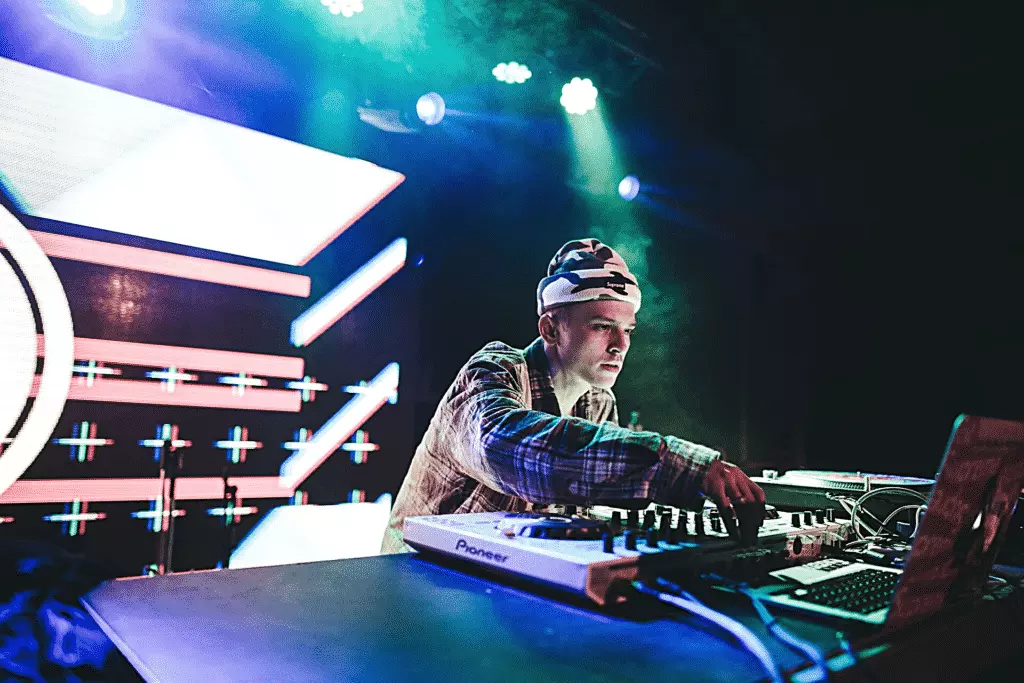 Throughout the first few months of 2020, the world gradually retreated into its lockdown-induced shell, leaving the live music industry fighting for survival as it faced an estimated $18bn loss worldwide.
Small-scale DJ collectives and lesser-known artists faced financial ruin (or so it seemed).
But then something strange happened.
Many of these seemingly doomed artists suddenly emerged stronger than before, thanks to a winning combo of desire to bring their fans joy during troubling times and astute entrepreneurial spirit.
What was their secret? Live streaming
Pre-pandemic, the Mas Que Nada brothers – founders of a DJ collective – were holding 200-person events every three or so months.
Now, they're doing 500-person shows every month. And they're not the only ones.
Another collective, Late Night Shopper, claimed that the past year actually brought them industry contacts flooding in that they estimate would have taken three years to acquire in normal circumstances.
The secret? Both of these collectives turned to live streaming to engage with their audience during the pandemic.
Live streaming has become a must for budding musicians
Live streaming was once limited to bedroom video-gamers and certain adult websites.
Nowadays, it's considered a must for budding musicians.
Whilst the pre-pandemic streaming scene was pioneered by the likes of Boiler Room and Keep Hush, after Covid hit, it didn't take long for the listening medium to become a staple for music fans trapped in their homes.
Ross, one half of the Mas Que Nada DJ duo, paints a heartwarming portrait of his live streaming debut.
Isolated from his music partner due to government restrictions, he started live streaming sets just two weeks into lockdown.
A lack of funds saw an ironing board doubling as a deck and the rest of the necessary equipment under temporary hire.
After requesting to delay the return of the equipment due to illness, Ross was granted two extra weeks with the gear for free.
This seemed like an opportunity too good to pass up on, as he fondly recalls:
A neighbour with a view into the house during Ross's live sets posted an Instagram story praising the DJ and asking his followers to identify him.
Eventually, social networks connected the two neighbours, bringing heaps of newfound fan attention during the process.
By June 2020, Ross' live streams were being watched by around 10,000 fans.
Now, DJs can curate their own content, hours, access and costs
Ross speaks of the events leading up to his live streaming success as if they're strokes of luck, but his infectious enthusiasm seems to be just as much to thank for his newfound attention.
The only new ingredient thrown into the mix was the unlimited reach that online streaming spaces offer.
And the best part? They require no third party, allowing DJs to curate their own content, hours, access, and even costs without the venue interfering.
Melissa, who goes by MI-EL behind the decks, is one of Late Night Shopper's members.
Her collective began by running a series of student parties in Manchester, but found themselves quarantining in London, where they had yet to establish themselves.
They soon realised that it could be a blessing not a curse to use online spaces to connect with fans.
The Late Night Shopper trio began live streaming much later than the Mas Que Nada Brothers, starting in December 2020.
As early as August, Ross explained, Mas Que Nada's live streams had lost significant traction, coming in at around 800 views.
He attributes the drop to the new online competition: bigger and better-funded organisations had caught onto the potential of live streaming sets, inevitably providing higher quality sound and graphics.
These issues were felt less by Late Night Shopper, who made use of a cultural guardianship to live stream from a club that was, predictably, not in use.
Streaming allowed the collective to grow as their student fans moved on
Live streaming didn't just allow Late Night Shopper to build a stronger fan base. It also gave them the chance to thrive in a demographic with whom they previously would have struggled to connect.
As MI-EL recalls:
Non-student viewers allowed the collective to expand into professional spheres, growing with the graduates as they drifted away from university.
Obvious perks aside, there's still a question over the longevity of the live streaming boom now that Covid is in retreat.
Both Ross and MI-EL mentioned a significant decline in their online audiences when their freedom to dance together in person was re-established.
Still, as clubs reopen, live streaming is set to remain an important tool for scouting out live events and discovering new experiences.
Live streaming experiences are important points of access
As Ross notes, it's an important point of access for "people who might have found clubbing intimidating, people with disabilities, people who can see there are other people like them at these events and everyone is welcome."
With Covid not quite gone and definitely not forgotten, perhaps we'll see another entrepreneurial push from DJs if the nightlife industry continues to struggle to get back on its feet.