Berlin, Germany
Club / Indoor / S – 500-2k
City
Electronic
$$
Underground, Alternative
Casual
Immerse yourself in Tresor Berlin's unparalleled subterranean clubbing experience.
In 1991, Tresor first opened its doors in a basement on Leipziger Street and moved to its current location – an old heating plant on Köpenicker Street – shortly after. Nowadays, the venue is flooded with revelers who enjoy exploring its three floors full of hidden vaults.
As an innovator of Berlin's electronic music scene, Tresor proudly provides its audiences with a unique atmosphere built to amplify the power and intensity of techno sounds.
Whether you are just visiting or a local, Berlin's iconic nightlife scene attracts people from all over the world. Its fascinating history adds to its appeal, making it an experience that shouldn't be missed.
Tresor Berlin is renowned for its unparalleled sound system, highly selective entry policy, and world-renowned DJs – a recipe that has resulted in the club's acclaim.
Here is everything you need to know about Tresor Berlin.
Tresor (German for 'vault') emerged in the vaults of an abandoned department store
Founded by Dmitri Hegemann (along with a group of investors), Tresor found its original home in the vaults of an abandoned department store in Leipziger Strasse, Mitte, the central part of what was formerly East Berlin.
Hegemann and friends (who ran an electronic music label called Interfisch) stumbled across the venue when walking near the Todesstreifen, known as the Berlin Wall death strip. They saw an abandoned storefront and soon discovered that a series of secret passages lay beneath, leading to the old department store's bank vaults.
The space had no running water, heating, or electricity, but the group were determined to make it work. Within three months, they managed to refurb it into a fully-functioning underground nightclub, and Tresor was born in 1991.
The club quickly grew into a record label – Tresor Records
In the same year it opened its doors, Tresor established itself as an independent record label for techno and house music, cherry picking the very best of Detroit DJs.
Notable names from the Tresor Records family include the likes of Jeff Mills, Robert Hood, Eddie 'Flashin' Fowlkes, and Cristian Vogel.
The label is widely considered to be the linchpin of the Detroit-Berlin music alliance – a creative union that lasted decades and transformed the face of techno music.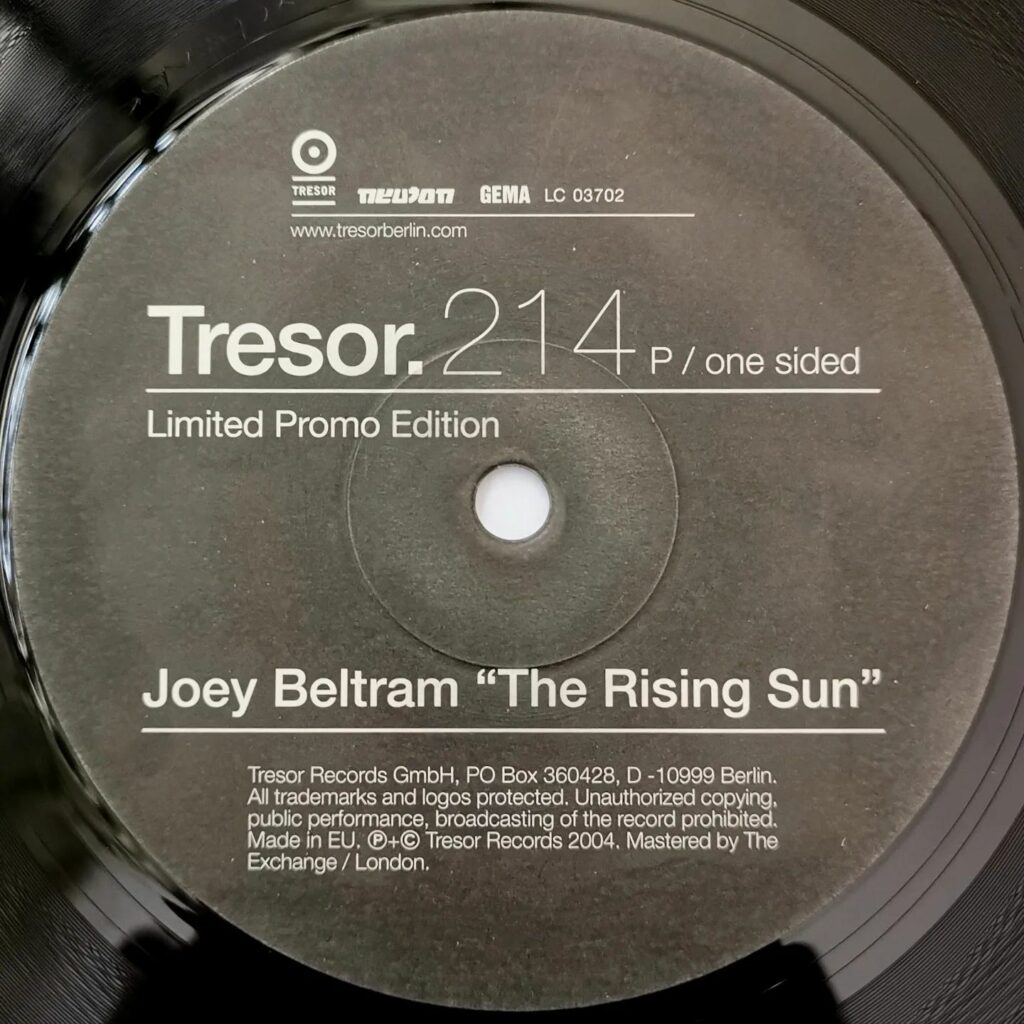 The club's unofficial anthem is Sonic Destroyer by X-101
As Tanith (one of Tresor's first resident DJs) recalled in an interview with The Guardian: in the initial stages of setting up the club's sound system, the organisers stood in the middle of the abandoned room and cranked up the bass until they could feel their trouser legs flapping.
The vault's unique acoustic setup made for a powerful sound amplifier, so much so that "in that cellar, even ambient [music] sounded like a drone symphony," as Tanith fondly remembers.
Thanks to the mania it caused on the dancefloor, X-101's ear-drum-splitting Sonic Destroyer became known as the club's unofficial anthem, pushing its boundless sonic potential to the limit.
In 2004, Tresor became the subject of its own documentary
Directed by Mike Andrawis, Tresor Berlin: The Vault & the Electronic Frontier is an hour-long feature documentary which follows Hegemann through the streets of Berlin, charting a course of music history from the 1960's to the fall of the Berlin Wall and beyond.
Including rare footage of some of Tresor's first performances along with insights from world-famous DJ names like Marco Carola and Juan Atkins, it's a must-watch for any techno-head looking for a slice of musical nostalgia.
Be warned though: as with all things Berlin club-related, it's difficult to locate.
But that's not the only time that the iconic Tresor took over the screens. Sub Berlin – The Story of Tresor is yet another documentary that explores the club's history – from its un-renovated vault to its heyday.
Tresor closed for two years in 2005 – its final night party went on from Saturday to Monday
During the first fourteen years of its existence, Tresor lived life on the edge, constantly evading the threat of closure which came from its inability to secure a proper long-term lease.
In April 2005, the club finally closed down after the city of Berlin sold the site to an investor group who planned to build offices on the land.
But Tresor made sure to go out with a bang, holding leaving events on every night of its final month.
Reportedly, its farewell party started on Saturday night and ended on Monday morning, with queues stretching all around the block for the duration of its running time.
Tresor reopened in 2007 in a decommissioned power plant in Berlin
On the 24th of May, 2007, Tresor re-opened its doors at long last.
It looked a little different this time around, now occupying an abandoned heat and power plant in Köpenicker Straße.
In this new club space, Tresor has since gone on to host a wide variety of events, ranging from a reboot of Berlin's Atonal Festival – a yearly sonic and visual arts festival – to art exhibitions in collaboration with neighboring contemporary gallery, OHM.
As of 2019, Tresor has a sister club in Dortmund
November 2019 saw the opening of Tresor's sister club space, Tresor West.
Hegemann has been very vocal about his lifelong dream of opening up a nightclub near his hometown of Werl, but sadly, it wasn't to be.
Despite stumbling across the perfect location (an abandoned power station on the site of a British army barracks), Hegemann received a series of 'no's' from local politicians and animal rights activists when he first attempted the venture eighteen years ago.
So he put the dream to bed, waiting for the right time.
And it arrived in 2019, as he revealed: "Now it's here. Dortmund will be the site for this new club. Artists – both local and international – can find a platform here. […] Let's look forward to this old new beginning."
The club released a 12-strong record collection to celebrate its 30th anniversary
The new Tresor West hasn't taken the spotlight off its older sibling – Tresor is still going strong, reaching its 30th anniversary this year.
To celebrate, the club released a special 12-record set of some of its best tracks, featuring 52 iconic tunes for the hefty price tag of €180.
Featuring the likes of Surgeon, TYGAPAW, Ectomorph, and Loidis, the set is an eclectic mix that strives to chart a unique line of flight from those artists that helped define the shape of this new music to those who continue to pattern its landscape further.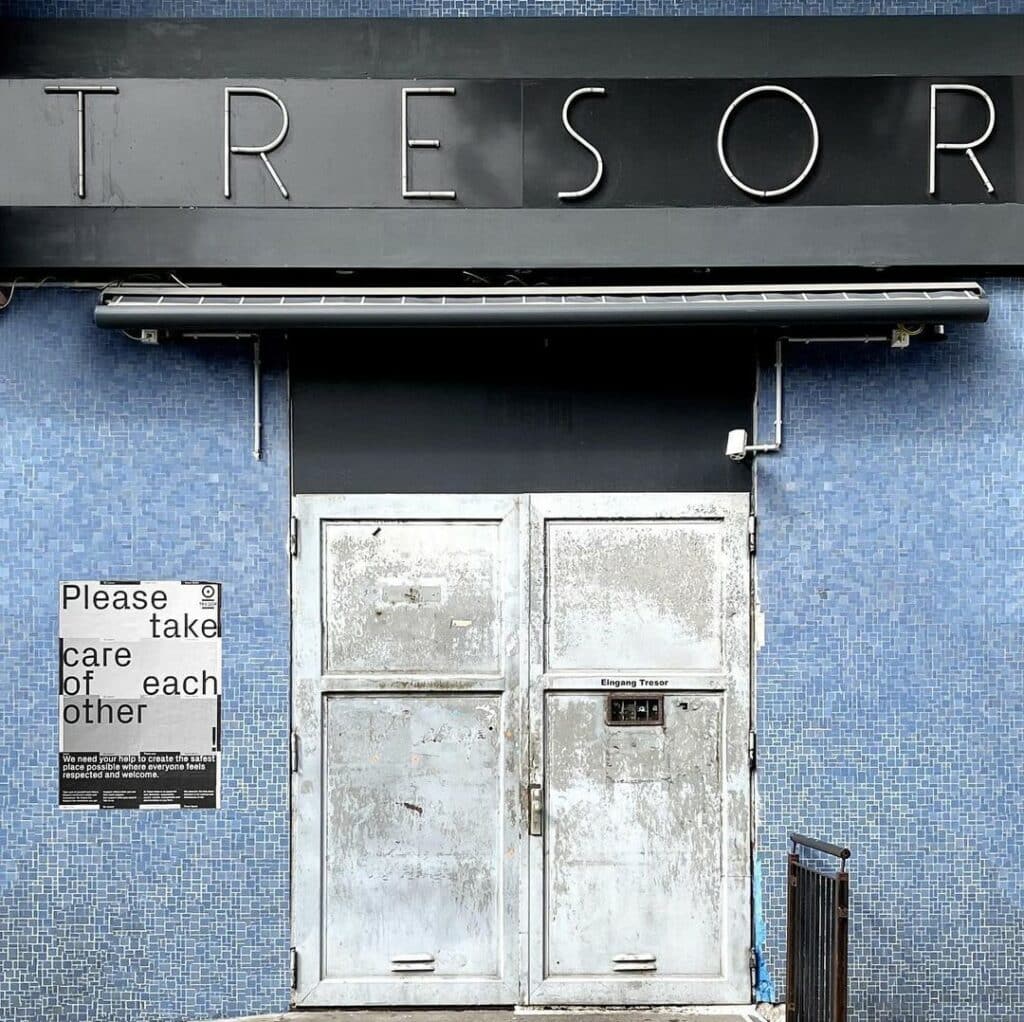 Tresor's last location was purposely hard to pin down – that's not the case anymore
When Tresor originally opened, its location was the stuff of mystery, set out of the reach of on-foot traffic and easily accessible transport links.
Nowadays, you can access its Kraftwerk location with ease via subway, bus, train, or stadtschnellbahn (the city's rapid train service).
The secret's out – here are the lines and routes you should take to find a stop near Tresor if you plan on paying it a visit:
(Train) RB14, RE2, RE7
(Train) S7
(Subway) U2, U8
(Bus) 147, 165, 200, 265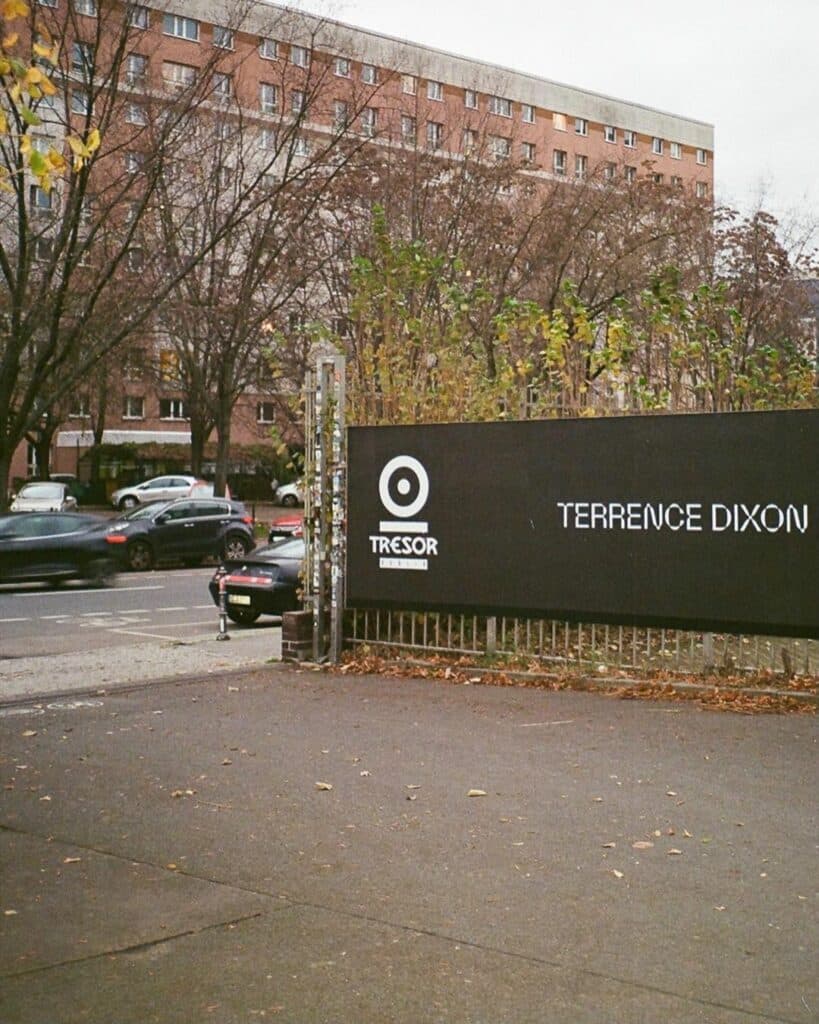 Tresor has a lot in common with the city of New York
New York is known as 'the city that never sleeps', and Tresor has followed in its footsteps.
The club's iconic slogan is short but sweet: 'Tresor Never Sleeps'.
You can't put it better than that.