Festivals with unique locations are always prepared to deliver impressive aesthetics, offbeat sites, and the kind of memories you will tell your kids about. From the idyllic Electric Castle to the industrial splash! Festival, these are the festivals you can't miss.
Here's your ultimate chart of the best festivals with a unique location in 2022.
East Germany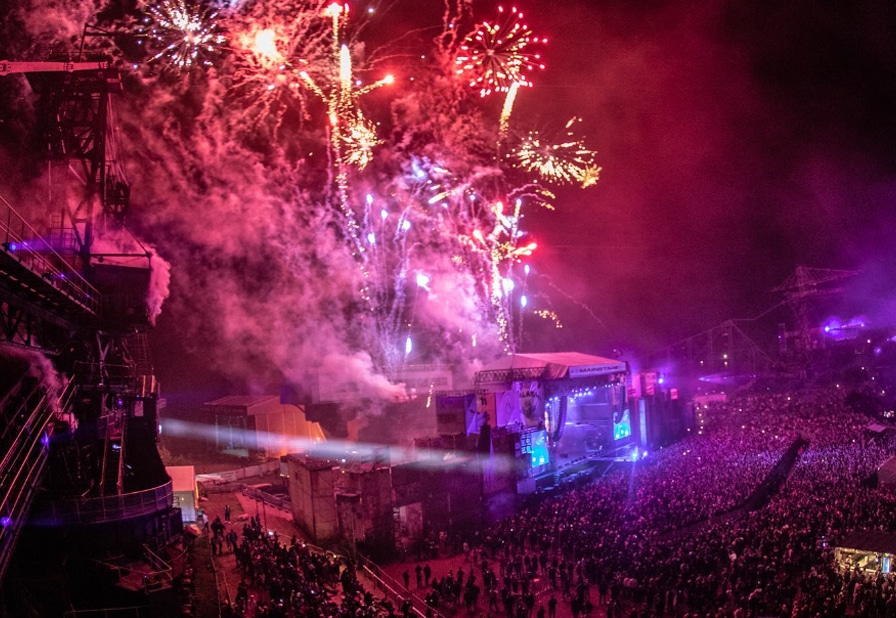 Germany's splash! Festival is a paradox. The multi-day music event combines urban beats with industrial aesthetics – a bold combo that attracts tens of thousands of revelers.
As one of Europe's biggest hip-hop festivals, splash! made Ferropolis – an open-air museum brimming with 20th-century industrial machines – its forever home.
Romania, Cluj-Napoca
It's not every day that a music festival scores a fairytale-like location. The multi-genre Electric Castle has climbed the ladder amongst Europe's most respected music events thanks to its commitment to booking big acts.
As for its unique location, the festival lies near Banffy Castle, a Transylvanian aristocratic residence featuring Renaissance, Baroque, and Neo-Gothic styles.
South Germany
Nestled in a former military airfield, Ikarus Festival is an electronic mecca from A to Z. Home to everything from deep house to psytrance, the open-air event cools off the site's industrial aesthetic with six vibrant stages and hypes up the crowds with a roster of over 100 international acts.
West Germany
You say dancing marathon, Rock Am Ring says rally grounds. Spanning 11 square kilometers, the rock festival's site used to be the Nazi party's rally grounds back in the 1930s'.
Fast forward to today, Zeppelinfeld plays host to Rock Am Ring's outdoor music performances and thousands of attendees.
North Germany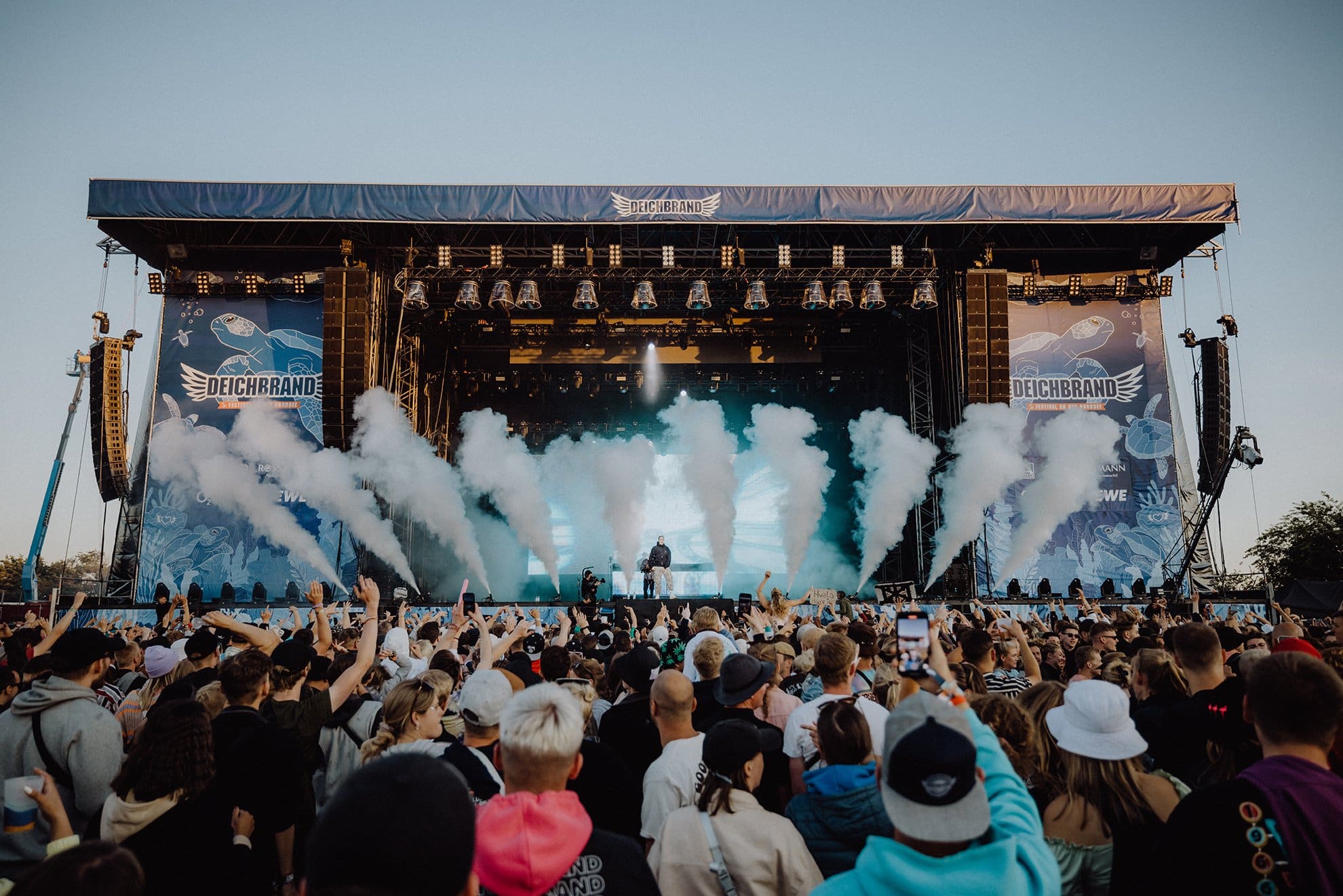 Generally associated with metal, emo, rock, and everything in between, Deichbrand has a soft spot for offbeat locations. During its four-day run, the music event welcomes 100 bands, artists, and DJs – not to mention around 55,000 people – in a former military airport.
Central Mexico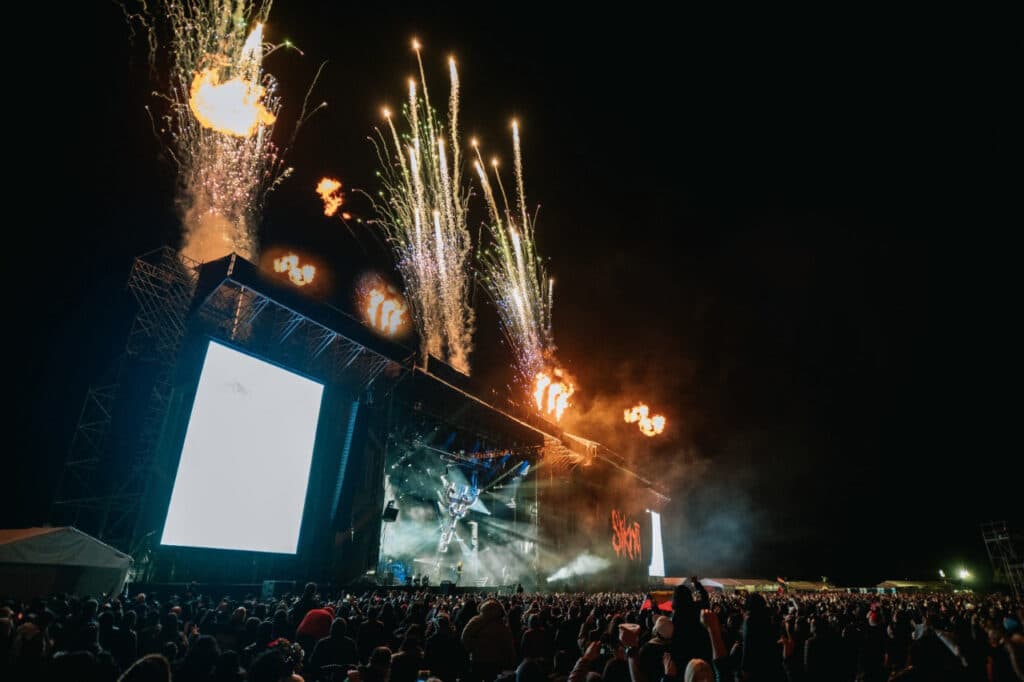 Fans of heavy metal, please brace yourselves for the ultimate music extravaganza. Some call it Hell And Heaven Open Air, and some call it South America's most influential metal festival.
One thing is certain – iconic bands like Kiss, Judas Priest, and Megadeth perform in a cute and cozy Mexico municipality.
South Ireland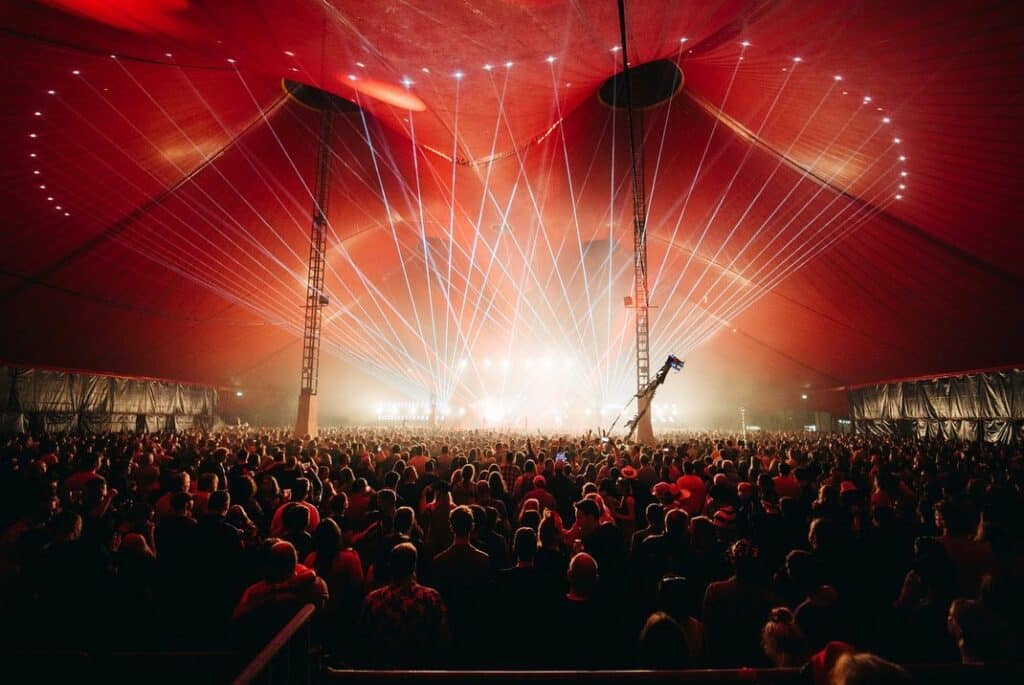 Just like its name suggests, All Together Now is all about the community feeling. Beyond the genre-blending bills that warm up the soul of every attendee, the Irish festival has an all-inclusive approach to entertainment.
From theater shows to debate talks, All Together Now brings everything to the table and places it at the historic estate of Curraghmore.
UK, London
With its vibrancy and underground charm, We Are FSTVL is a premier festival that brings together some of the most respected names in electronic music. You can expect to be blown away by amazing DJs performing on jaw-dropping stages rivaling those seen at festivals like Ultra.
The London festival gets extra points for its unique location – an operational aerodrome.
North France
Main Square Festival provides an unparalleled experience, featuring performers from all genres that guarantee to give attendees the best time of their lives. Notable acts such as Depeche Mode have graced Main Square's stage in years past.
Citadel of Arras – a pentagonal fortress with three centuries of military history – hosts the French music festival.
South Netherlands
Best Kept Secret is a one-of-a-kind, multi-day music festival in the Netherlands that takes risks on multi-genre rosters. An array of artists – from huge international stars to lesser-known indie acts- will be blasting out everything from electronic beats and pop tracks to hip-hop vibes for you to discover.
If the line-ups don't impress you, its wildlife zoo location might make you book your tickets instantly.