Mega festivals are home to ever-growing crowds, generous lineups, and hours of non-stop music. From the Donauinselfest mammoth to the big and bold Soundstorm, these are the biggest music festivals you can't miss.
Here's your ultimate chart of the biggest festivals by attendance in 2022.
Austria, Vienna – Attendance + 3 million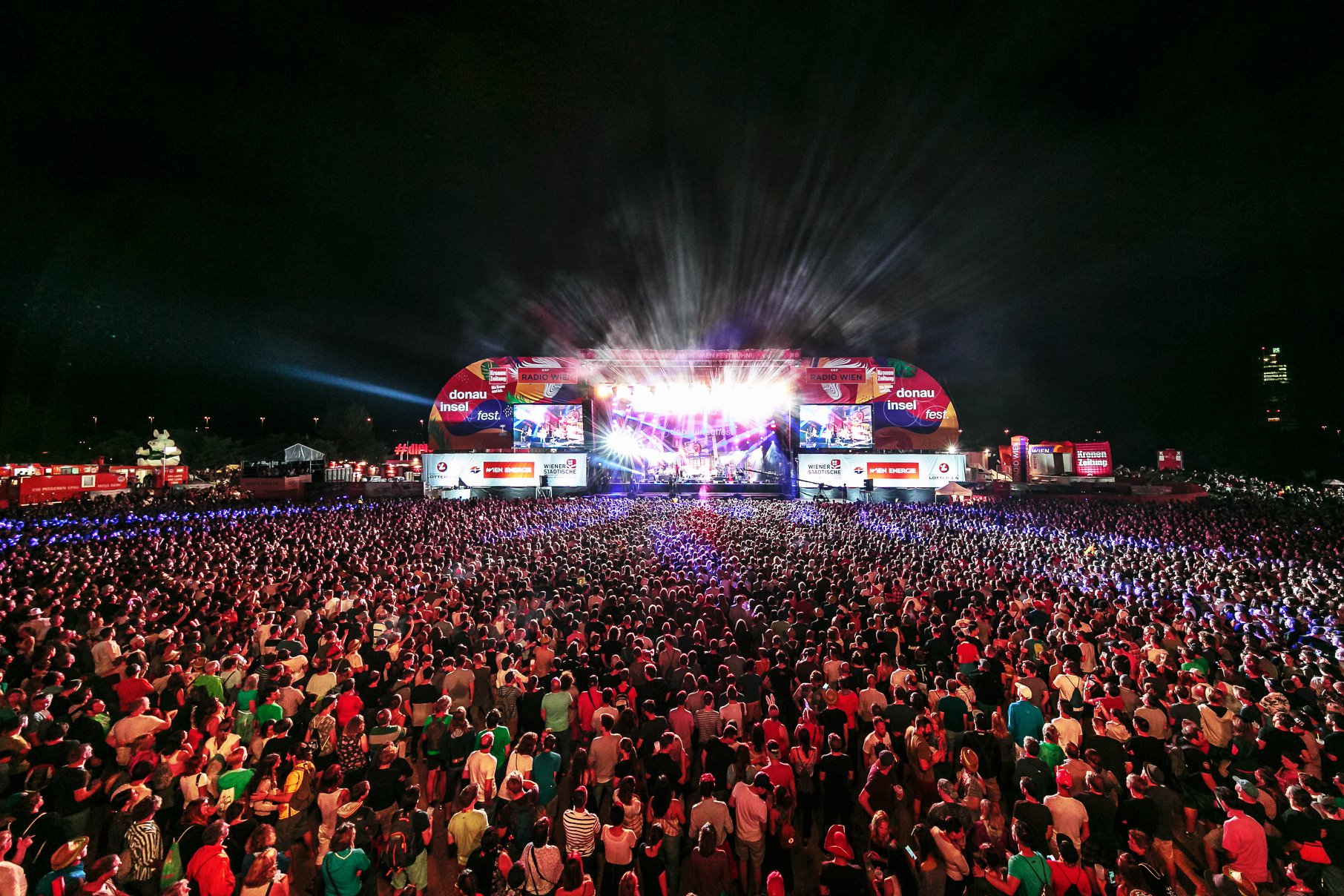 With a whopping three million attendees, Donauinselfest holds the Guiness World Record title of the largest music festival. Free of charge and ready to bring in the best beats, the Austrian music event features 11 stages, 16 tented areas, and an impressive artist roster that covers the whole music spectrum.
Australia, Adelaide – Attendance 3 million
A melting pot of theater, arts, and music, The Adelaide Fringe is one of the largest festivals in the Southern Hemisphere. Thanks to its inclusive approach to entertainment, the all-in-one event draws in millions of music-loving attendees.
Vibrant and quirky, The Adelaide Fringe spreads its tentacles to Adelaide's lush parks, venues, and streets to hold such a jaw-dropping attendance.
Canada, Montreal – Attendance 2 million
If you're scared of crowds, you might want to stay away from Montreal's Festival International de Jazz. Also dubbed the biggest jazz festival in the world, the music event brings in over 3,000 artists to deliver 650 performances – 450 of which are free.
Canada, Québec – Attendance 1.5 million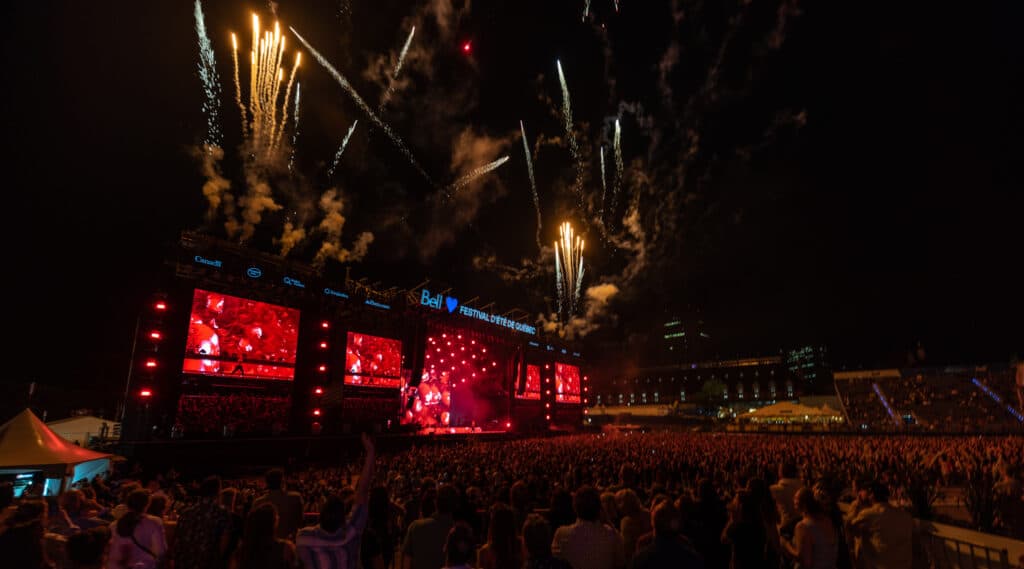 Since its inception in 1968, Festival d'été de Québec has been climbing the ladder to becoming the largest music festival in Canada. Across its 11-day run, the music event features internationally renowned artists and emerging musical talents.
While the main site is a grand stage on an open-air field, hundreds of Quebec venues also host the festival's shows.
Brazil, Rio de Janeiro – Attendance 700K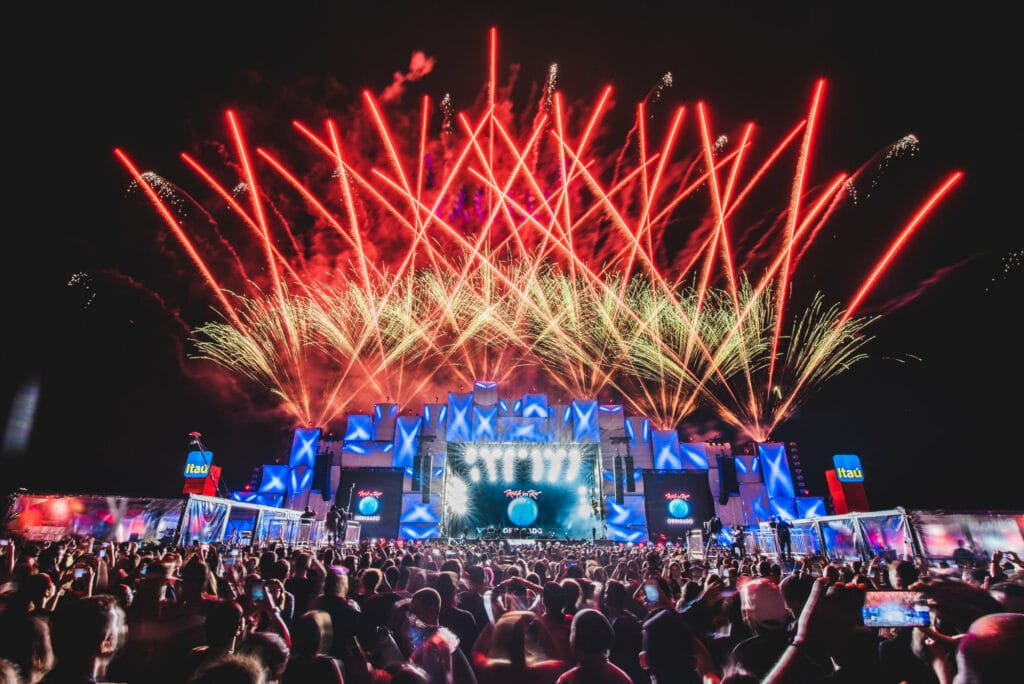 Rock in Rio is hailed as one of the world's most influential music festivals and stands out as Brazil's go-to event for newcomers, classical musicians, and fans alike. Its eclectic lineup draws hundreds of thousands from all over to revel in a sea of famous acts that are hard to come by elsewhere.
North Belgium – Attendance 600K
Tomorrowland serves as the benchmark for all festivals of its kind: pulsing with energy, courageously pushing boundaries, and unrelentingly striving toward excellence.
While its A-list lineups are unmissable (everybody big in the electronic realm is a Tomorrowland alumnus), the creativity-forward stages are the ones that take the cake.
Central Saudi Arabia – Attendance 600K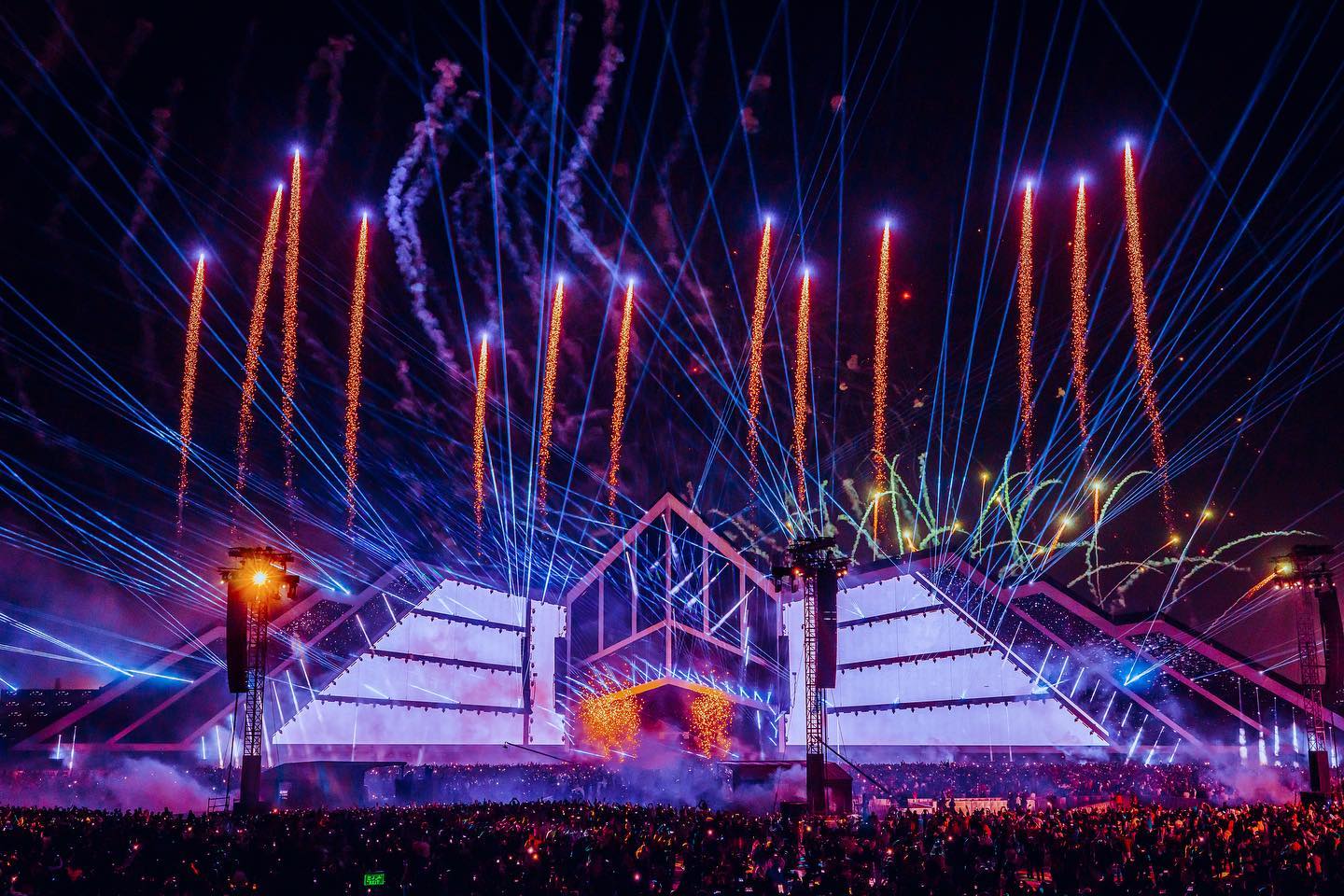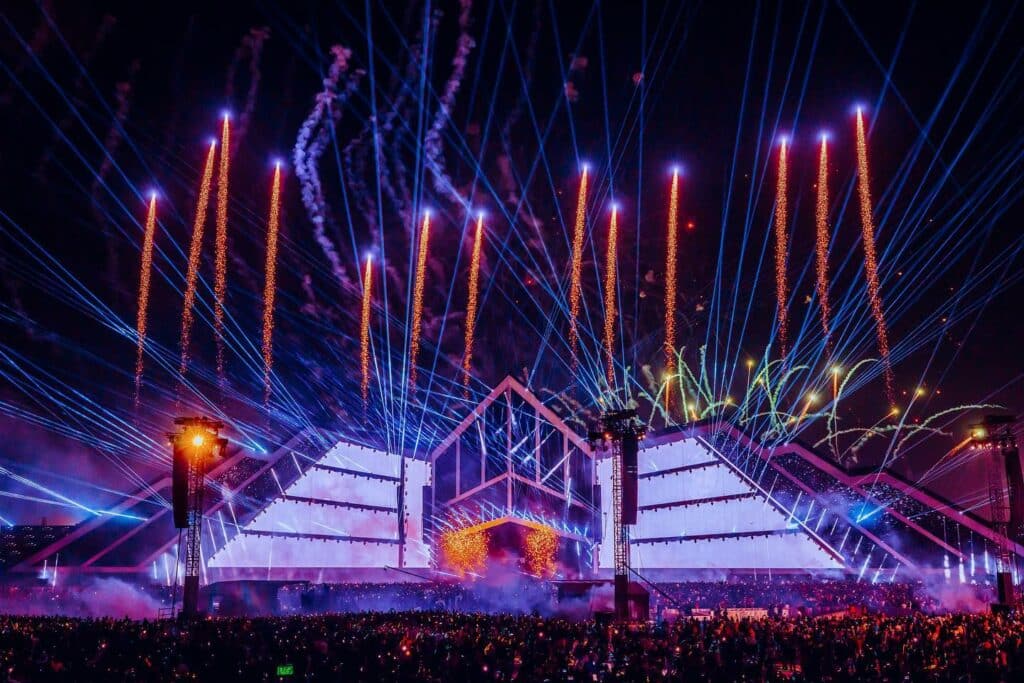 With over half a million square meters and the kind of lineups that instantly make you book your passes, the multi-genre Soundstorm is every music lover's dream. When the Saudi Arabia festival is not busy creating mesmerizing stage designs, it books blue-blooded music talents for 600K attendees.
West Germany – Attendance 510K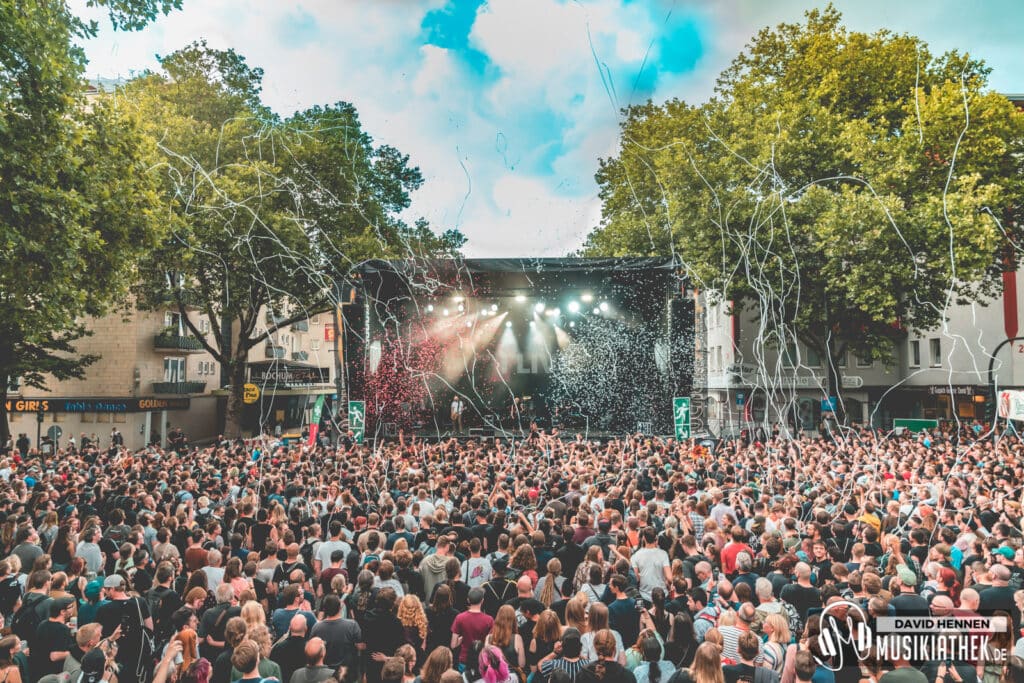 Each year, this mega festival takes over Bochum's lush parks and cobbled streets to deliver a bustling music celebration. Far from being an average 'main stage' type of festival, the four-day event rocks festival-goers' world with club, pub, and venue performances.
Northwest Poland – Attendance 500K
For the past 25 years, Poland's landscape has been filled with music and life due to Pol'and'Rock Festival – a free event heavily inspired by Woodstock.
Driven more by ideals than money, this festival offers workshops hosted by some of Poland's renowned cultural figures right alongside their impressive stage performances.
UK, London – Attendance 500K
Multi-genre and permanently buzzing, BST Hyde Park sets the tone for British music festivals. From rock legends like Guns N' Roses to contemporary stars like Florence + The Machine, the London festival has seen a little bit of everything.
Beyond its iconic lineups, the multi-day event keeps festival-goers entertained with outdoor film screenings and artsy workshops.
USA, California – Attendance 500K
Forget about festival charges and commercial beats by heading to San Francisco's Hardly Strictly Bluegrass Festival. A celebration of rock and blues, the music event is all about budding talents and upcoming artists.
With its entertainment program, the Californian festival delights half a million music lovers.
USA, South Dakota – Attendance 500K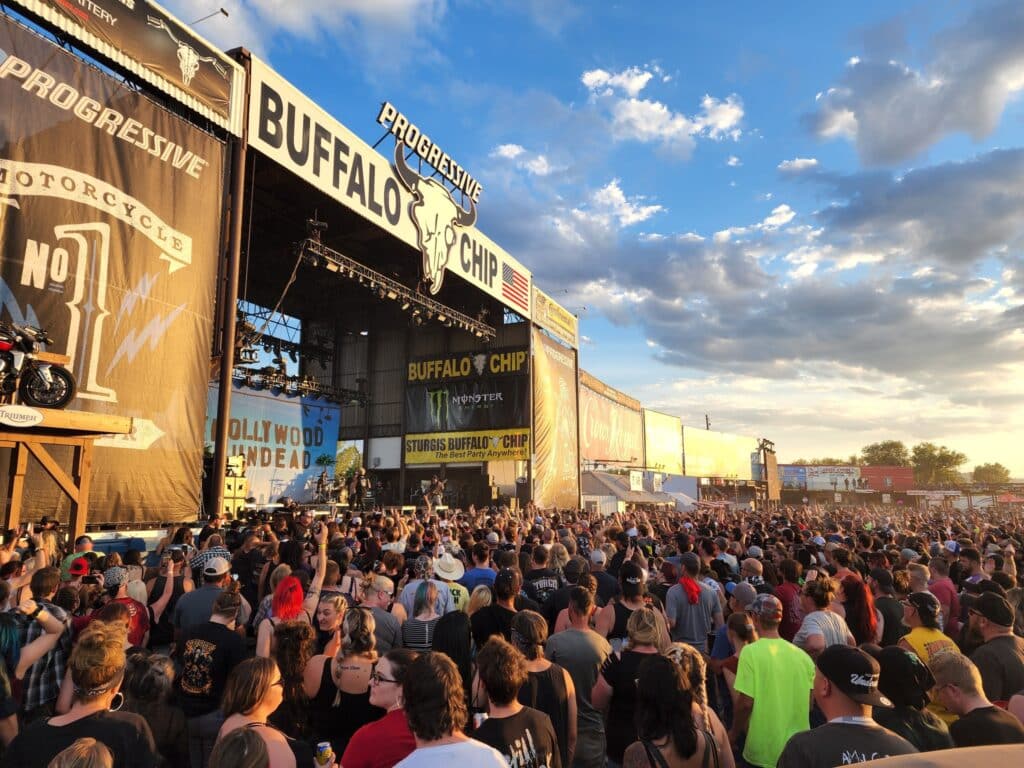 Motorcycling lovers, this one's for you. Hailed as the largest music festival in motorcycling, The Sturgis Buffalo Chip is one of the US' longest-running independent events.
Ever since its launch in 1981, the nine-day festival has welcomed rock and country artists and Harley Davidson-riding music fans.
USA, Louisiana – Attendance 475K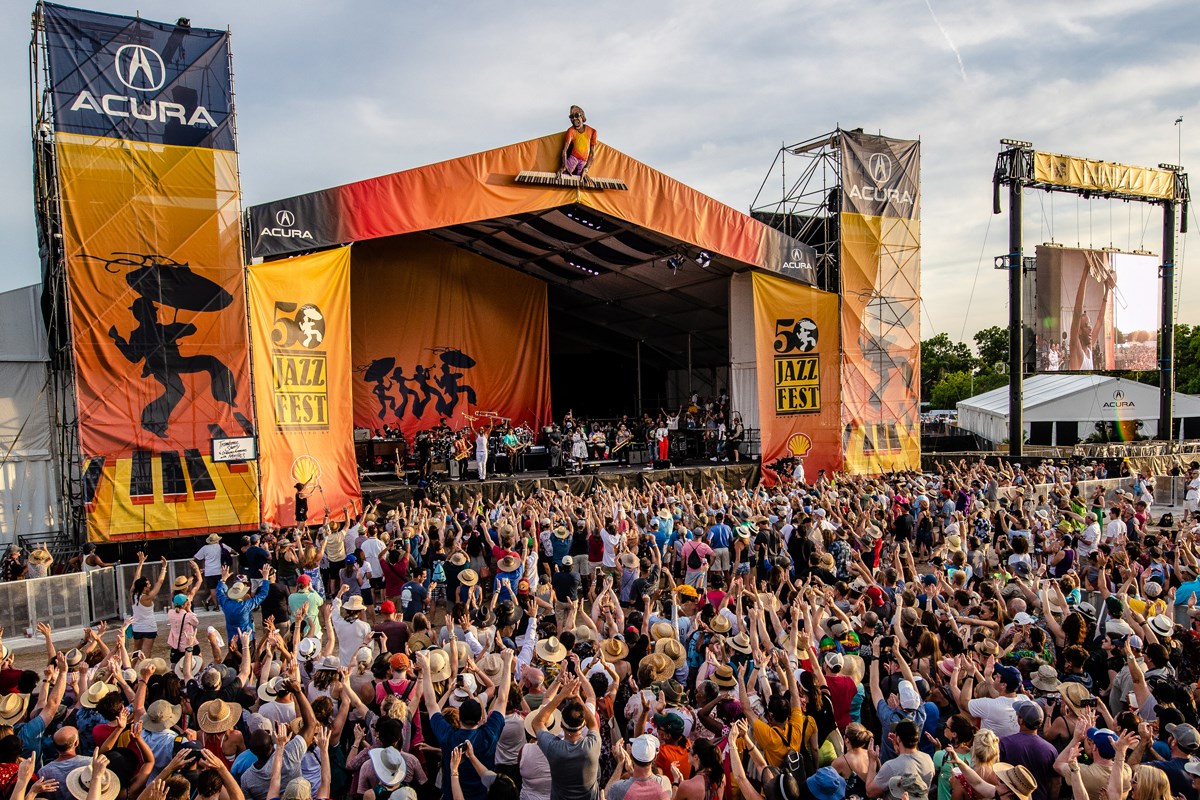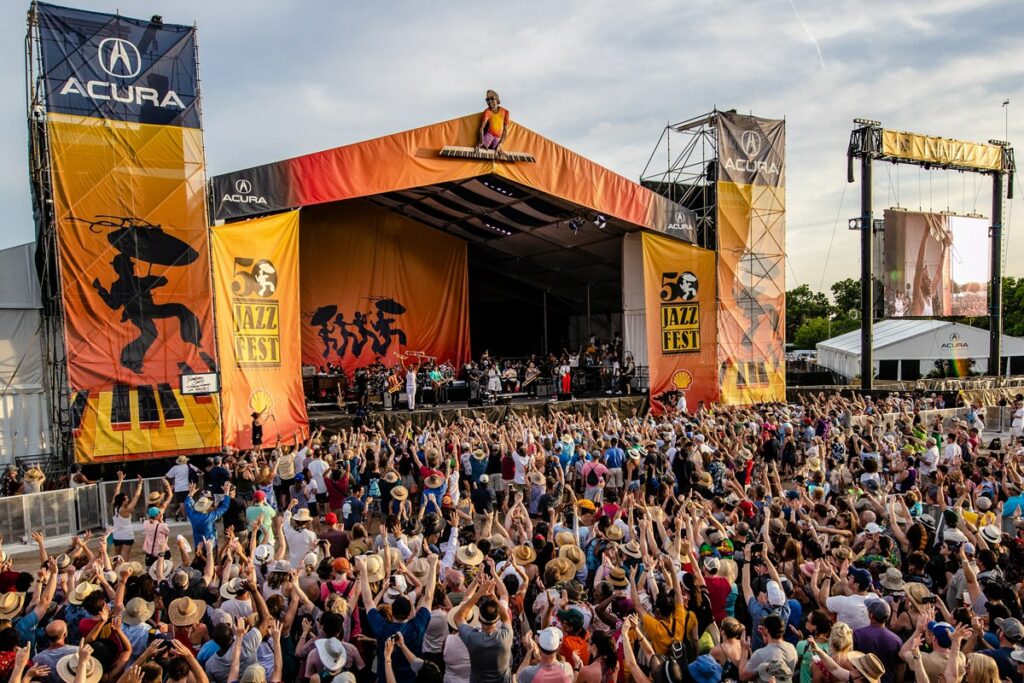 If you want to dive deep into Louisiana's cultural, musical, and gastronomical heritage, there is no better place to do it than the New Orleans Jazz Festival. Cute and cozy, the multi-day event serves everything from finger-licking bites to country bands and jazz artists.
Spain, Barcelona – Attendance 460K
Primavera Sound is without a doubt one of Spain's most remarkable festivals, renowned around the world for its musical culture and energy. Whether you have heard tales of its excellence or experienced it first-hand, this event is essential for any music enthusiast.
The Netherlands, Amsterdam – Attendance 450K
ADE is the world's largest electronic event, boldly inviting attendees to explore more than 200 venues across Amsterdam – and it doesn't stop there. With its 400,000 attendees, they can kick off their own electronic journey by engaging in panel discussions with industry experts, conferences, and workshops.
The mega festival truly pushes boundaries with its innovative stages and immersive offerings.
Hungary, Budapest – Attendance 450K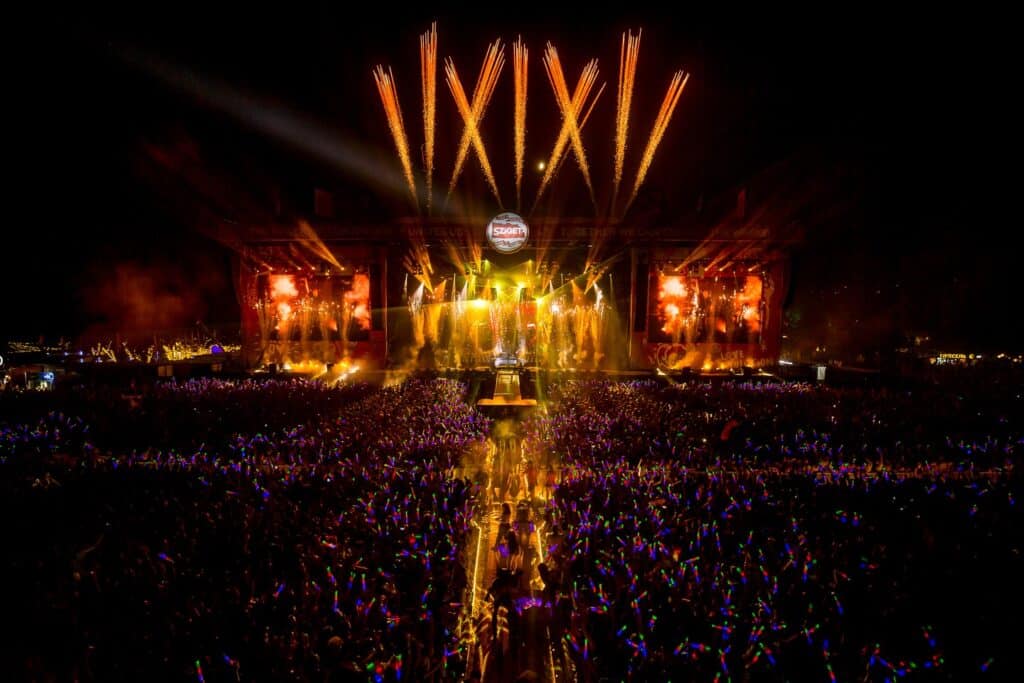 Sziget has become a must-have festival for music lovers all over Europe. Boasting an impressive 1,000 live performances each year and featuring the biggest names in the industry, it's no wonder why this Budapest event is one of the most anticipated festivals on the continent.
With its incredible lineup of acts and unforgettable boat parties, Sziget is certainly not something to miss.
USA, Wisconsin – Attendance 445K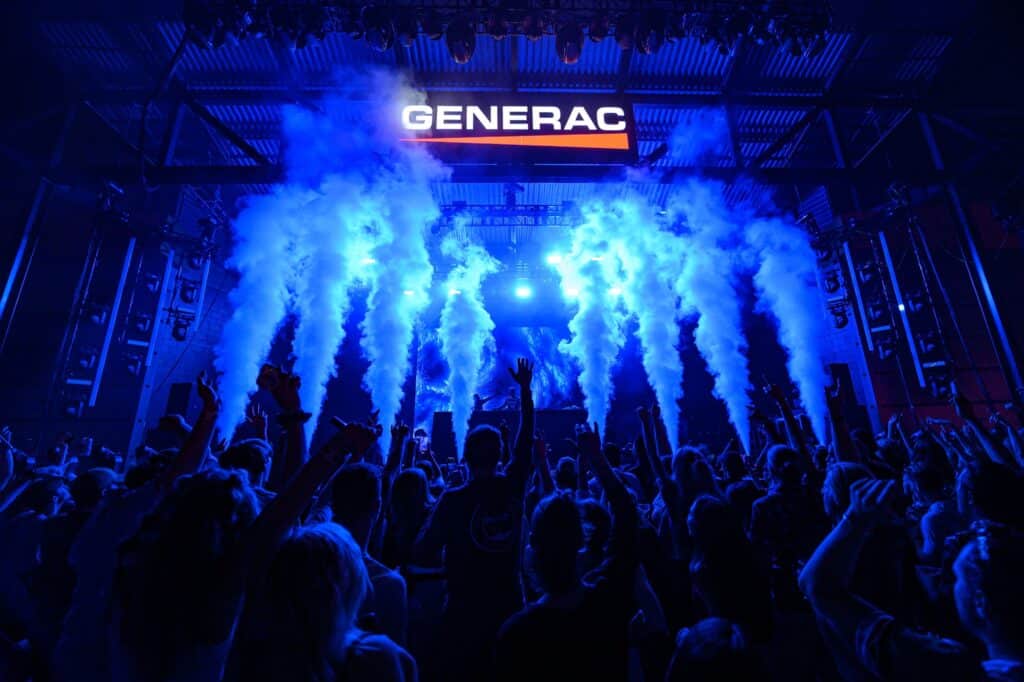 Wisconsin's multi-genre Summerfest has a soft spot for the mighty end of the week. Instead of spanning a few days, the music festival takes over three mid-summer weekends.
Its lifespan is not in vain – 1,000 performances and 12 stages ensure that festival-goers won't keep their feet in one place.
Northwest France – Attendance 420K
A paradise for headbangers, Hellfest ascended to the pantheon of great rock 'n' roll festivals by hosting renowned performers and star acts like Iron Maiden. With raw and industrial aesthetics – not to mention a slew of on-site activities – the mammoth event draws in crowds of over 400,000 music fans.
Australia, Melbourne – Attendance 400K
Nobody celebrates beach culture like the St Kilda Festival. Acting as an Australian version of Santa Monica's Pier, the multi-genre music event is home to carnival rides, skateboarding sessions, and sandy beaches.
St Kilda Festival is one of Australia's largest free festivals, so the music celebrations go beyond the stages and make their way to Melbourne's streets.
USA, Chicago – Attendance 400K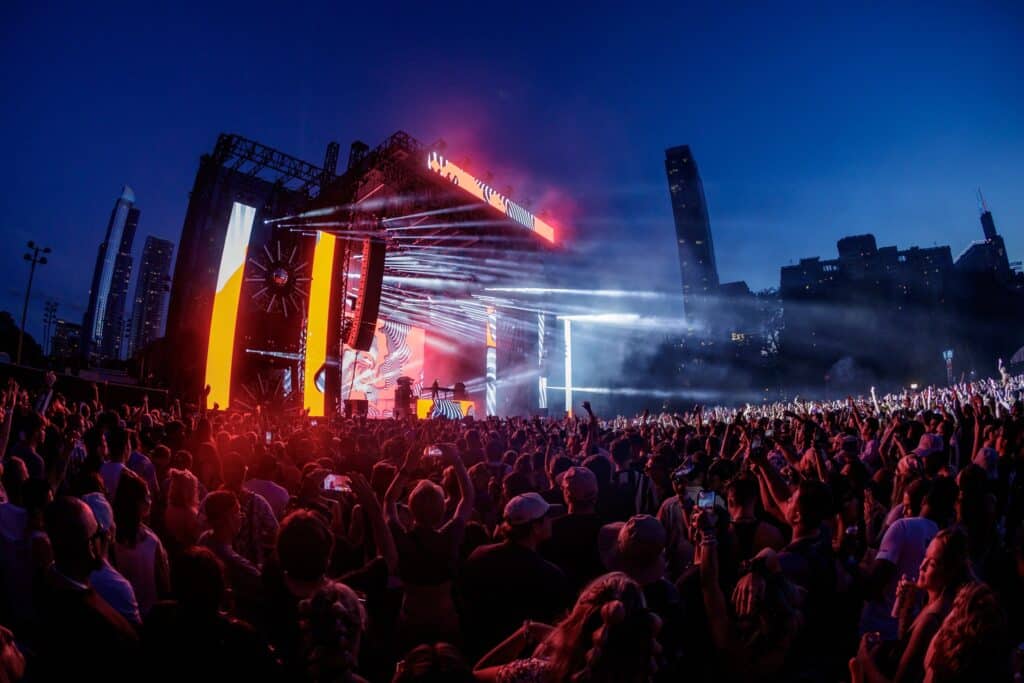 With Lollapalooza's reach extending to other nations, countries, and continents across the globe, its original Chicago-based music festival stands as the star of them all. Throughout its history, Lollapalooza has become a major player in the festival scene thanks to having awe-inspiring lineups.