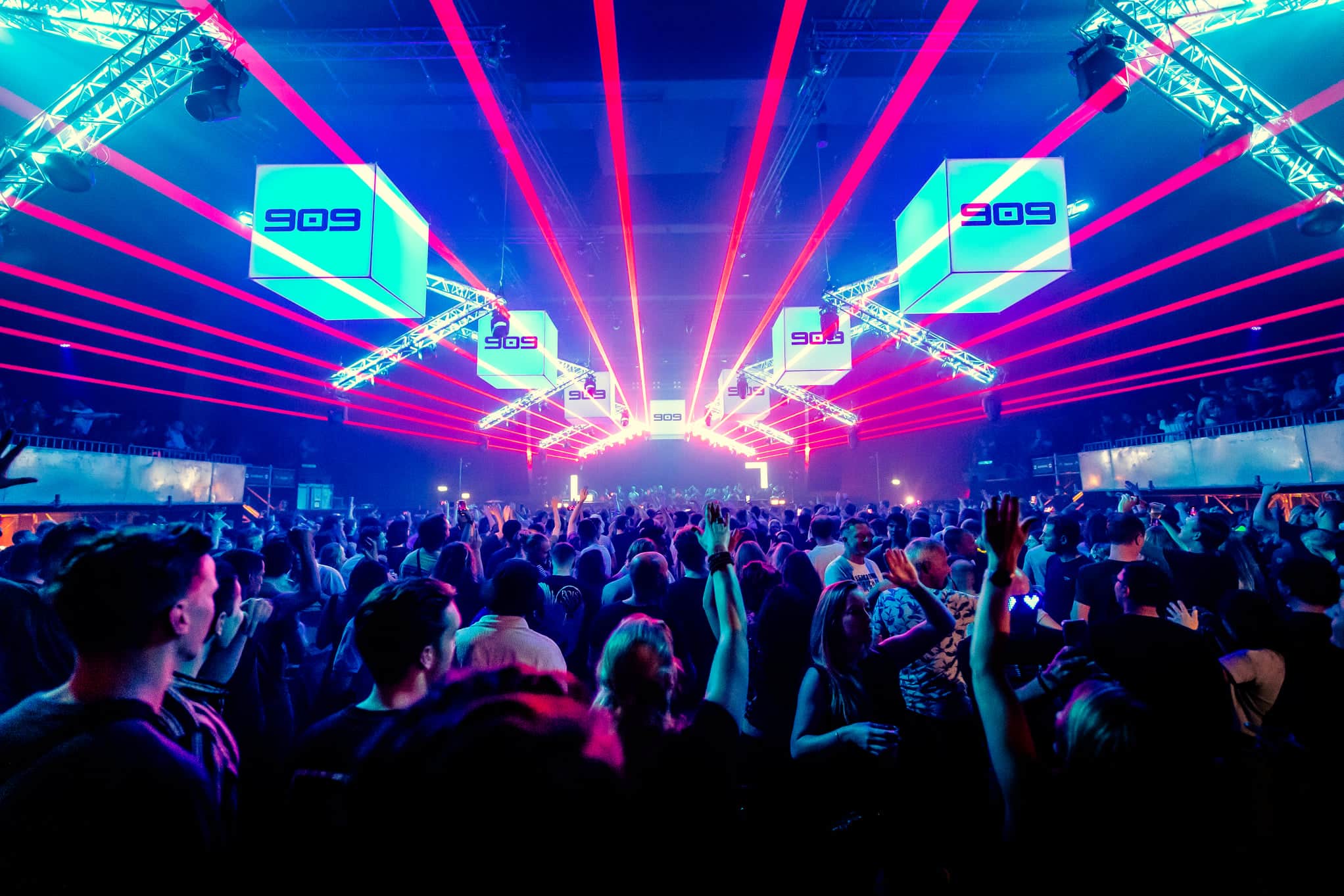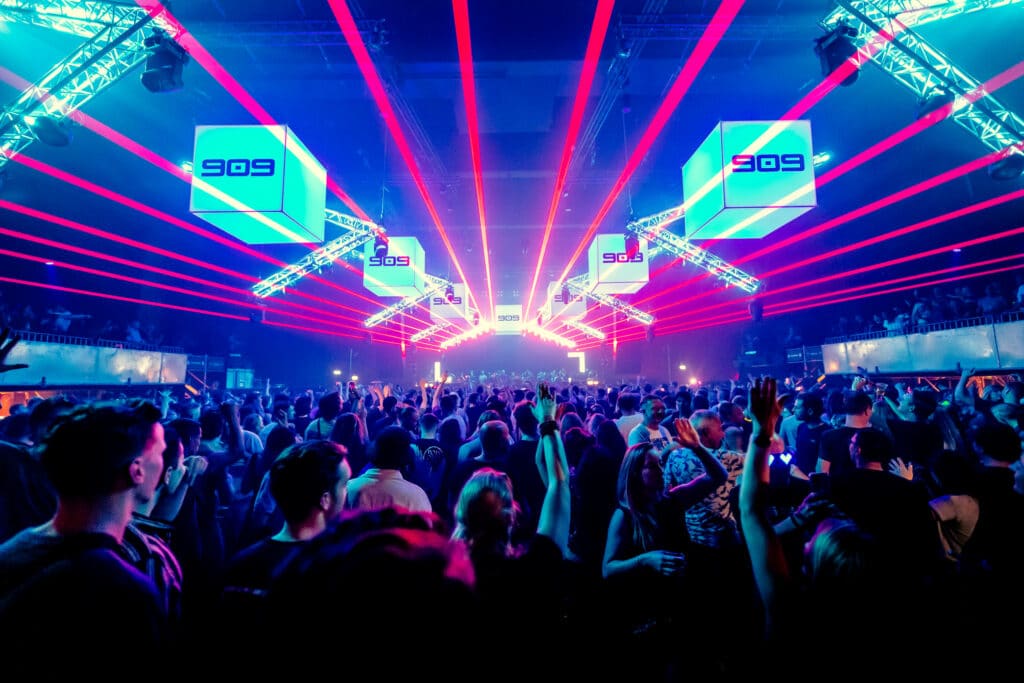 Short for Amsterdam Dance Event, the mighty ADE Festival is where the EDM gods dive into the Dutch capital to teach future generations how electronic beats are produced, felt, and cherished.
As Richard Zijlma's brainchild, the top-drawer event saw daylight for the first time back in 1996.
Fast forward to today, the EDM-soaked giant unleashes every mid-October and takes over 200 venues spread across Amsterdam's center. By monopolizing five of the capital's most iconic districts, the fest showcases an abiding commitment to the electronic anthem.
Through panel talks, workshops, and clubbing nights, the ADE festival prides on its never-ending love for the bumpy music genre. Everything from classic house beats to trippy trance found shelter in ADE Festival's seemingly endless event list.
Since the Amsterdam Dance Event is dubbed the world's largest electronic event, it is no surprise that it draws a record-breaking number of festival-goers. Around 400,000 techno aficionados, house greenhorns and house music adventurers descend on Amsterdam's city center to see their beloved music heroes.
Here's everything you need to know about ADE.
ADE Festival is the biggest electronic event in the world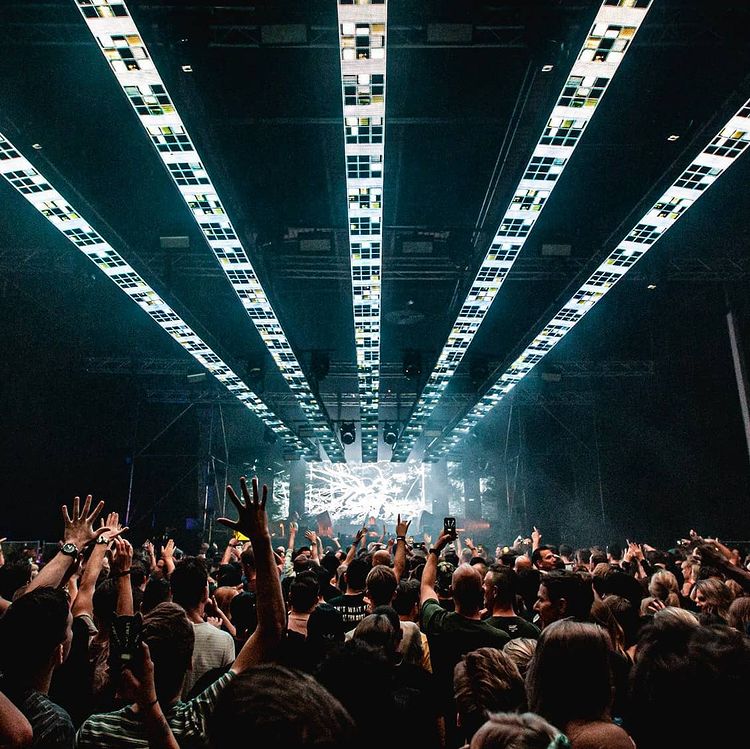 Amsterdam's lusted-after ADE has the type of status that is doomed to attract green-eyed glances.
With 1,000 events, killer lineups of 2,000 DJs and more than two decades of festival planning under its belt, ADE is the world's largest electronic event.
Featuring a 360 approach to the electronic realm, this music fest brings more than DJs sets and raving sessions you'll want to tell your grandkids about.
By displaying a unique blend of exhibitions, workshops, conferences and heart-racing beats, ADE brings in over 400,000 electronic fans, making it the most-attended festival in the world.
Before ADE became the electronic titan we know today, the music mammoth was a mere twinkle on the fest market. With 300 music industry delegates, 30 DJs and one venue, labeling ADE's first editions as modest would be an understatement.
Back in the day, ADE was more into educational breeding grounds than foot-tapping beats. While daytime events that featured panel talks and industry experts were the star attraction, the live music side wasn't so prominent.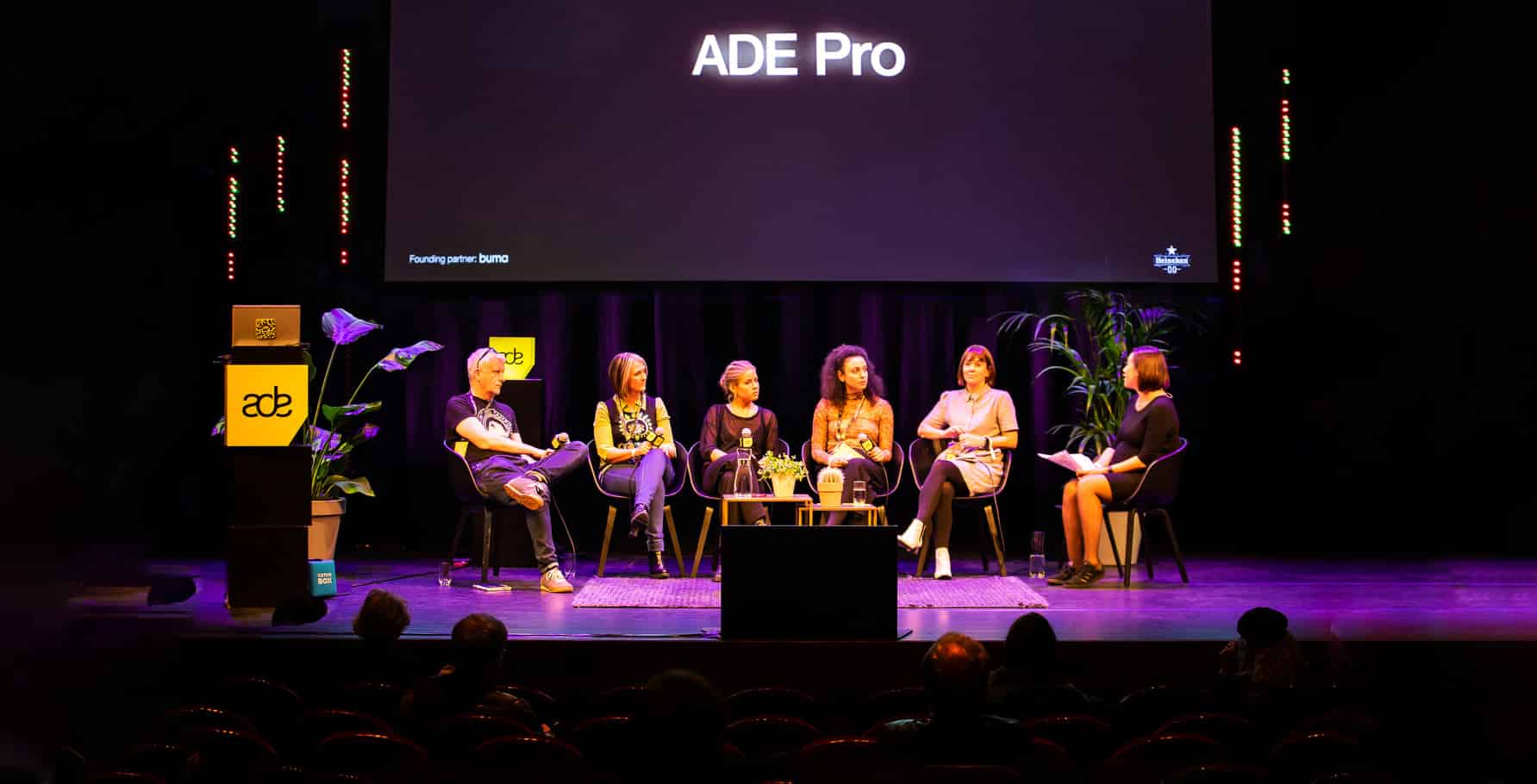 During the 1990s, the music festival shifted from a humble networking event to an electronic must-stopover. By 2010, ADE's black and yellow posters covered Amsterdam's streets, bringing over 100,000 EDM devotees to City of Sin's grounds in their pursuit for the ultimate electronic affair.
As years passed, ADE extended its programme – which ultimately calls for more event days. In 2012, ADE announced that it will become a five-day event due to the soaring number of afterparties happening in the festival's aftermath.
In 2020, the ADE festival took a gap year (thanks, COVID-19), but came back roaring in 2021. Although the EDM titan kept festival-goers on their toes with last minute announcements and social-distancing measures, ADE fulfilled its mission as an industry pillar.
The electronic giant boasts enviable lineups
An unwritten rule goes like this: you can't label yourself an electronic lover if you've never booked a one-way ticket to ADE Festival. It might be because of its jaw-dropping size. Its unmissable industry talks might play a part too. One thing is for sure – this music festival is the electronic realm's godfather.
Although foolproof house beats are a staple, ADE's is on a mission to cover the whole EDM spectrum. The Amsterdam festival knows that every party animal has a unique electronic playlist – and subsequently taps into that.
Committed to satisfying the music thirst of every reveller, ADE puts everything from progressive house to acid into the spotlight.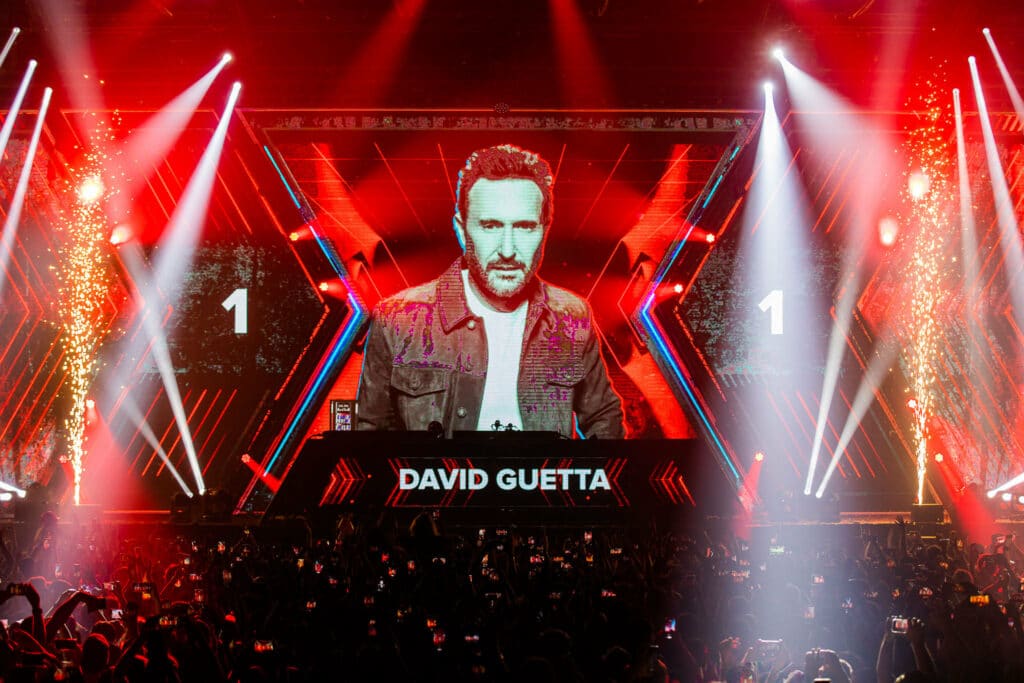 ADE might not be the birthplace of the EDM movement, but it sure acts like it. As the 'it' destination for bullet-hard house beats and go-to platform for fresh electronic talent, this music festival is anything but shy in creating lineups.
At the end of the day, the electronic-fuelled event is a big gun in Europe's techno music calendar. A jaw-dropping roaster of over 2,000 artists transforms Amsterdam into a music mecca that lives and breathes electronic beats.
Acts that you would immediately think of and those that wouldn't cross your mind have already been on ADE's lineups. Homeboy Martin Garrix, elite names such as David Guetta, and old-school legends like Carl Cox became staple names on ADE's music program.
ADE takes over Amsterdam's city centre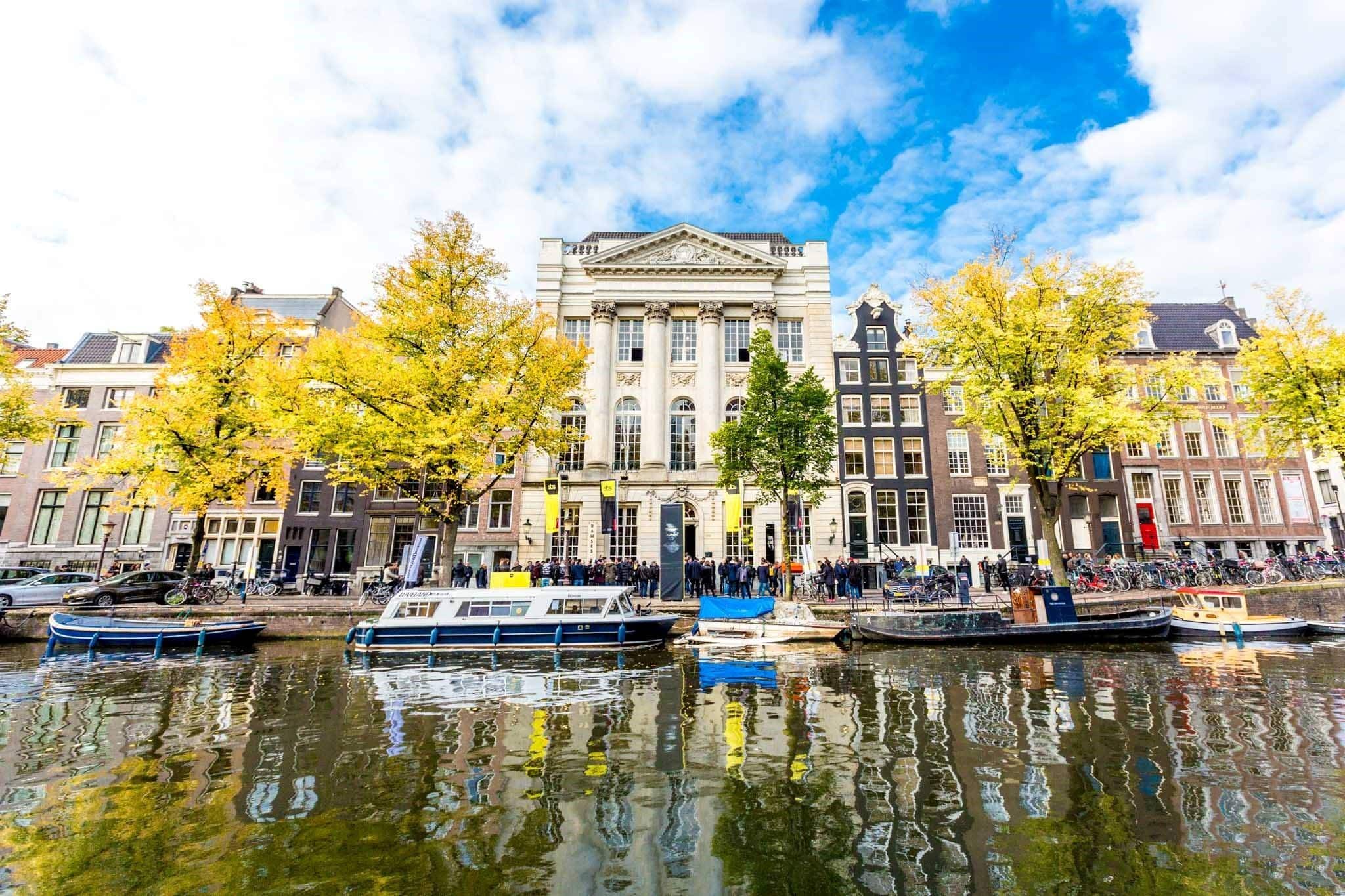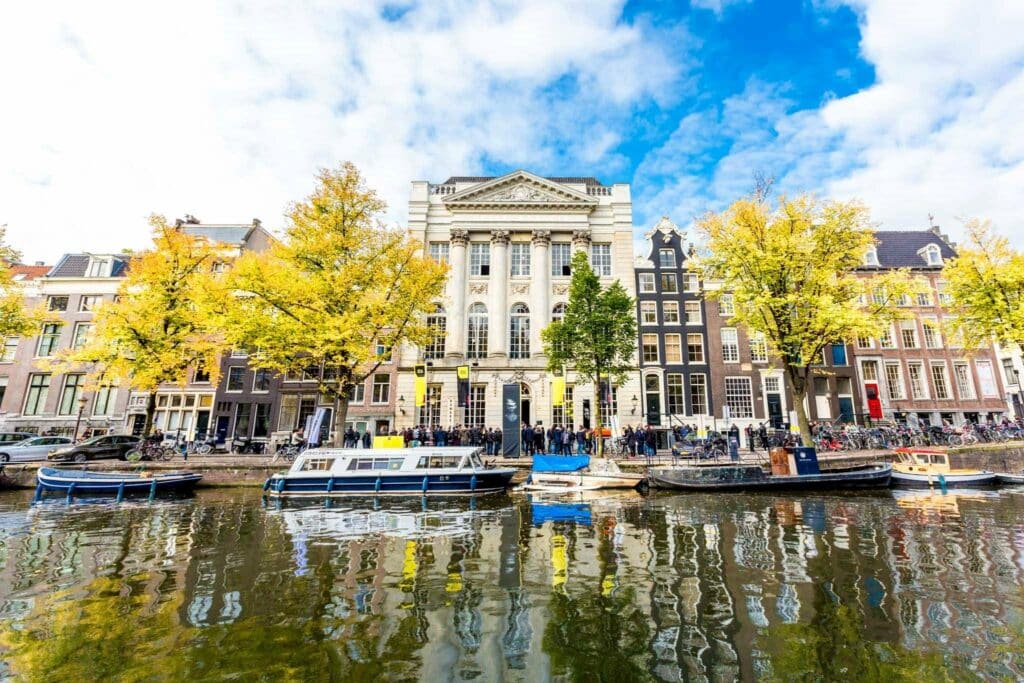 As you can already tell, ADE is not your average music festival. With its off-the-wall blueprint, not only does the fest bring the electronic genre to one of its birthplaces, but it also spreads across five districts.
If you're in the City of Sin during the ADE season, there is no way of escaping it.
For six days and nights, a big chunk of Amsterdam's concert halls, clubs, stadiums and museums serve as ADE hubs.
During its first edition, the Amsterdam music festival only needed one conference venue, a hotel on the the city's centre. The following year saw ADE spreading its tentacles to a handful of nightlife spaces and shifting its daytime headquarters to De Balie.
The Amsterdam fest spreads across 200 venues
ADE's ethos is now safeguarded by no less than 200 distinct venues, featuring everything from basement-like clubbing sessions to stadium-sized raves.
Iconic party destinations such as Paradiso, Escape, and Melkweg have been ADE's home since day one. A slew of unmissable nightclubs, such as Panama and Disco Dolly also adjoined ADE's genealogical tree over the years.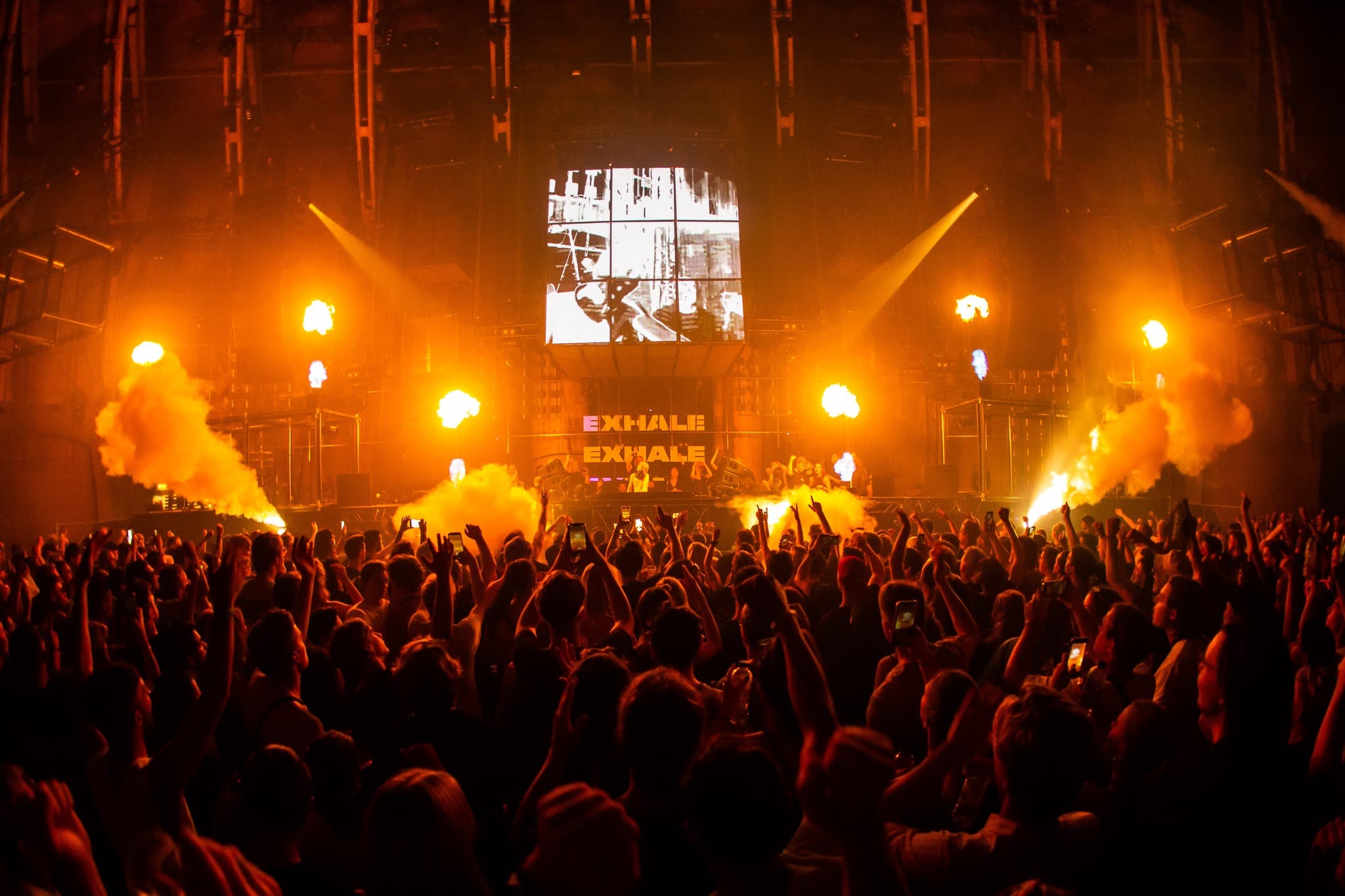 But that's not to say the Amsterdam festival is limited to indoor venues – on the contrary. AMF (Amsterdam Music Festival), one of ADE's core events, takes over Johan Cruijff Arena, an open-air venue with a 50,000 capacity.
Amsterdam Dance Event is not a camping fan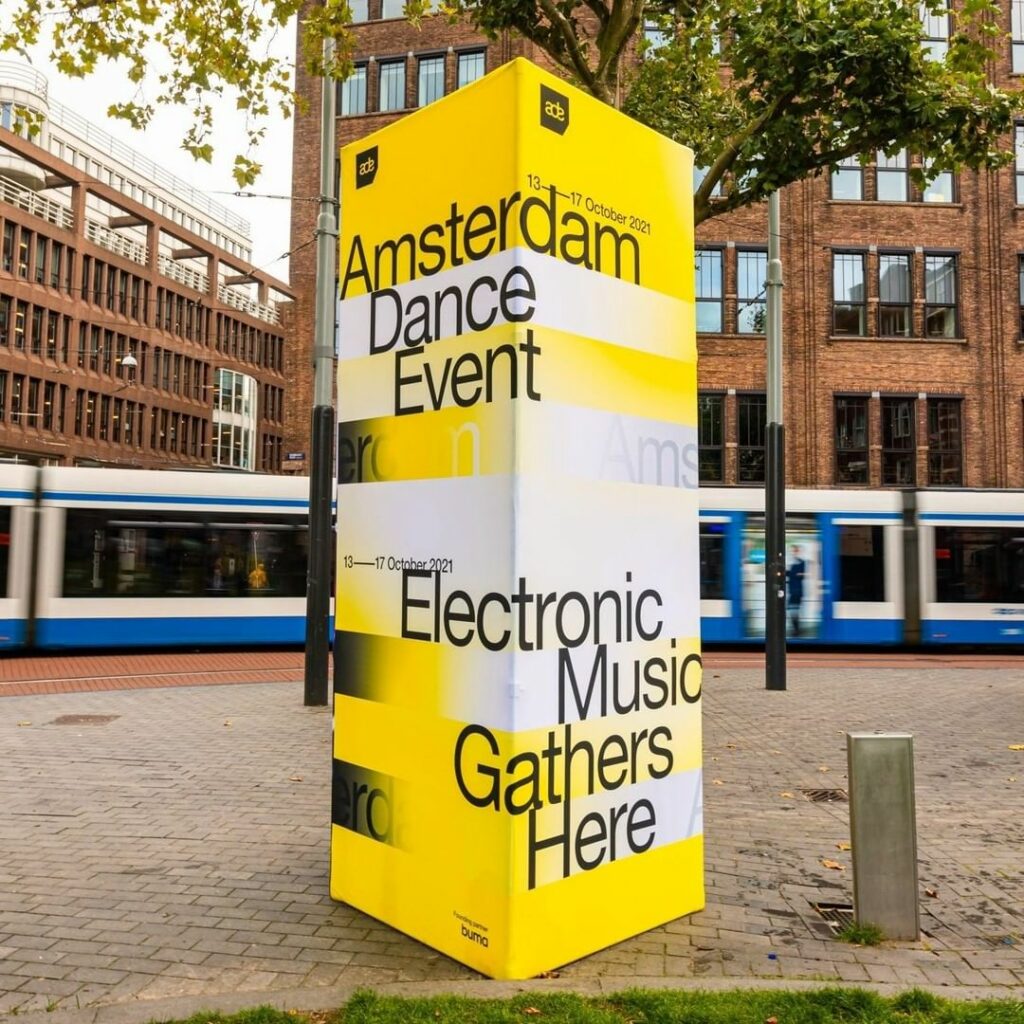 Amsterdam Dance Event is a big player in the festival game, but that doesn't mean it follows the herd.
Although camping is a lusted-after claw that saves festival-goers from irksome accommodation expenses, tent pitching is not an option at ADE.
Mind you, the festival is a city-based music mecca, so leafy areas and flat fields are out of the picture. Rather than securing your camping spot, you are off to a hotel hunting adventure.
But since the electronic fest takes over the whole Amsterdam, it doesn't matter which hostel, hotel or Airbnb you pick. Wherever you are, an ADE event is always a stone's throw away.
Dive deep into the electronic realm with ADE's Arts & Culture program
Striking a balance between raving and education is no easy feat – but ADE does it like it's a religion. At the end of the game, electronic music goes beyond the DJ decks.
With the music festival's Arts & Culture program, a world of electronic-related movie screenings, one-off performances and museum exhibitions unfolds in front of your eyes.
Be it through immersive music performances, raving meditation sessions and jaw-dropping visual installations, ADE allows you to explore the EDM kingdom away from the dance floor.
Some events are free, but others can require a ticket. We suggest checking the event's availability online before putting your dancing shoes on.
ADE compresses 1,000 clubbing sessions in one main event
Would you expect anything less from an electronic mecca that invites over 2,000 artists to spin the decks? Us neither. If you'd picture ADE as a music festival with a traditional format, that would translate into an event with 200 stages and over 1,000 acts.
From electronic pioneers to fresh EDM talent, ADE's wide-ranging schedule covers the whole electronic spectrum. You might be into underground raving sessions, fuelled by tech-house sounds. Or you might have a soft spot for stadium-sized electronic nights, where hypnotic visuals and sweaty crowds reign supreme.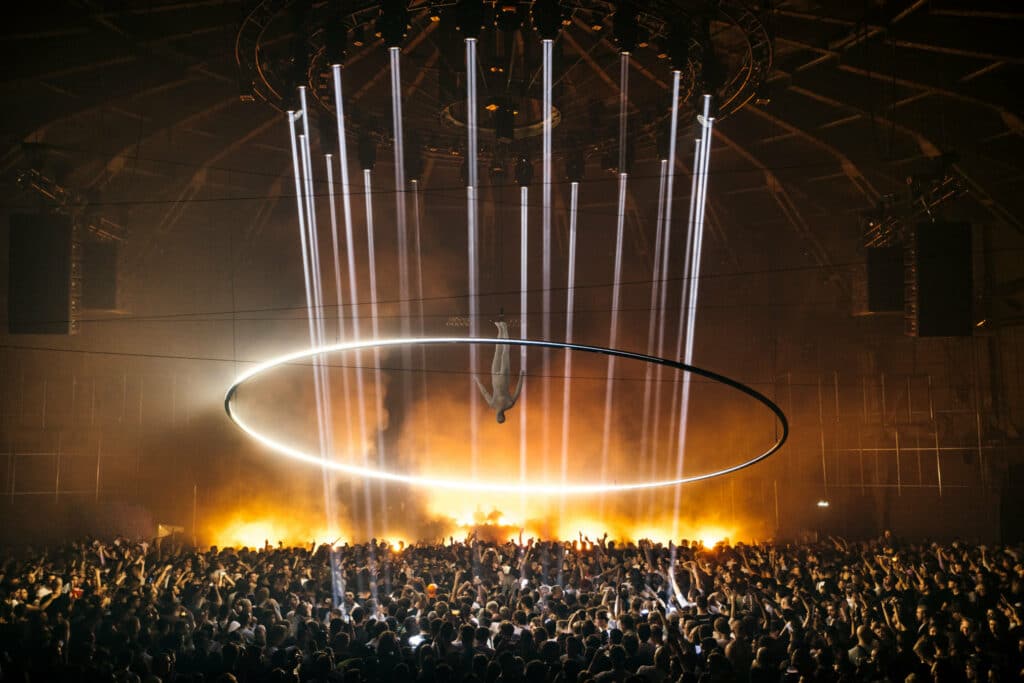 Festival monoliths such as Tomorrowland, Awakenings and Secret Project have an ingrained habit of integrating their one-off shows within ADE's schedule.
But that's ADE's beauty – no matter your personal preference, the Amsterdam festival already has it covered for you.
Experience a sleeping concert at ADE festival
This Amsterdam doesn't take place during World Sleeping Day, but it protects your much-needed Zs – even when you are festival-ing.
ADE's "In Dreams" sleeping concert series presents a rather peculiar concept – a live ambient performance where dozens of people flock to explore the link between sleep and consciousness.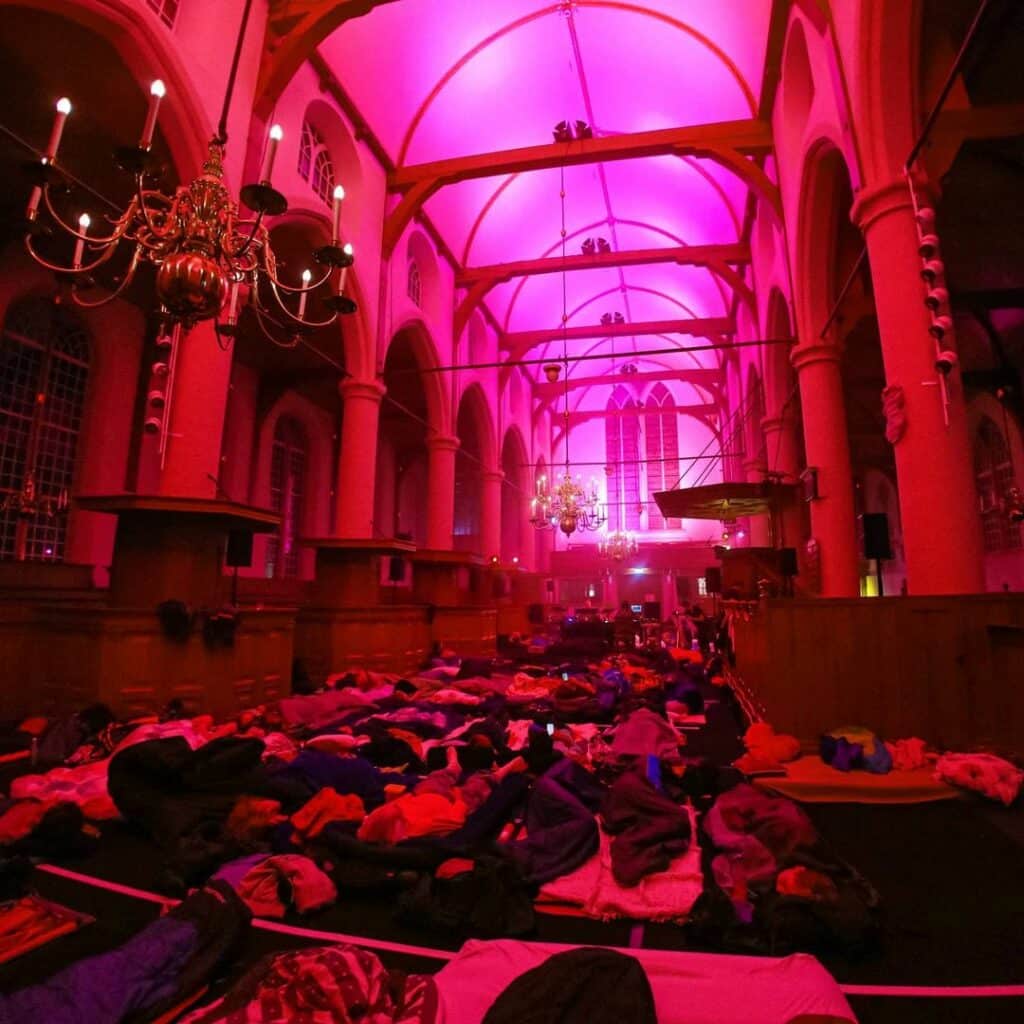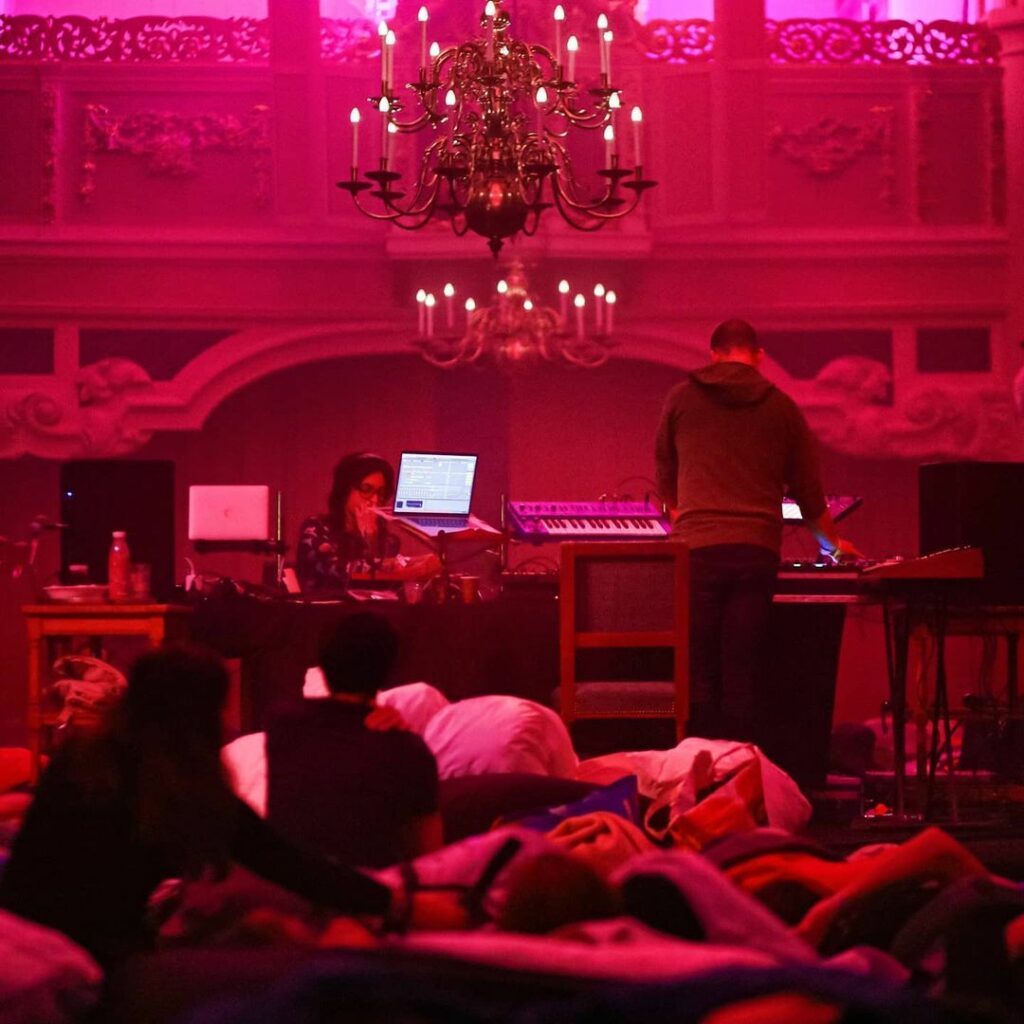 Taking place inside the De Waalse Kerk church, the event features three elements: an improvised jamming session, eight hours of sleep and a collective-shared experience.
In the past, Berlin-born DJ Johanna Knutsson and Swedish producer Sebastian Mullaert guided the sleepy audience through their dreams with chill beats.
ADE festival gives back to future DJ generations with the ADE Lab pass
The major week in the global dance music calendar is not all about clubbing sessions, live DJ sets and ineffable beats.
Besides providing boundless electronic entertainment, Amsterdam Dance Event calls on aspiring producers and rookie creators to join the breeding ground of future masterpieces.
Through the ADE Lab multidisciplinary program, this Amsterdam festival goes back to its scholastic roots. Spread across four days, the educational scheme is built on four main pillars: learn, create, share and grow.
ADE Lab opens its arms to up-and-coming professionals, producers, creators and anyone curious enough to dive into the electronic sound's nitty gritty.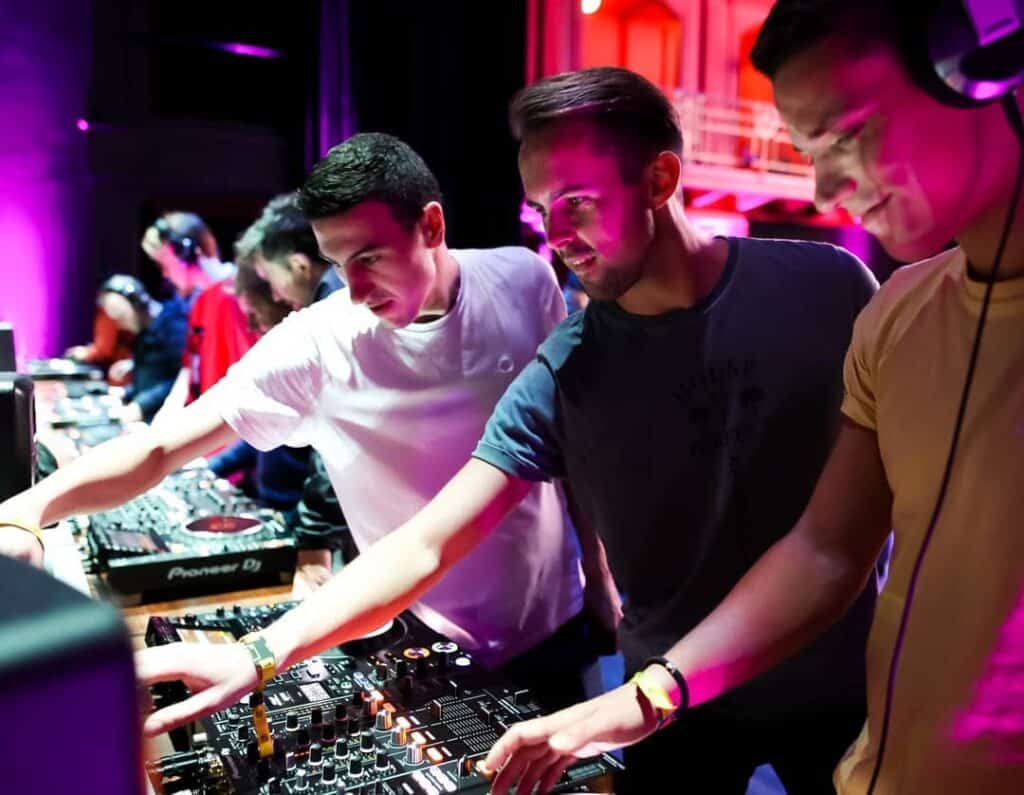 As part of the ADE conference, the multi-day activity program aims to bridge the gap between EDM legends and upcoming artists. Through masterclasses, behind-the-scenes stories and matchmaking sessions, the music festival sows the seeds for future DJ generations.
Industry experts such as Dutch DJ Martin Garrix, Boiler Room's former business director Steven Appleyard and Tiësto's manager Andrew Goldstone have all joined the ranks of newcomers to share their passion for the electronic anthem and culture knowledge that tags along.
With an ADE Lab pass, you're are bound to experience a rollercoaster of hidden nooks, song sampling secrets and unique insights from those who've been around the block more than once.
This Amsterdam festival is all about social equality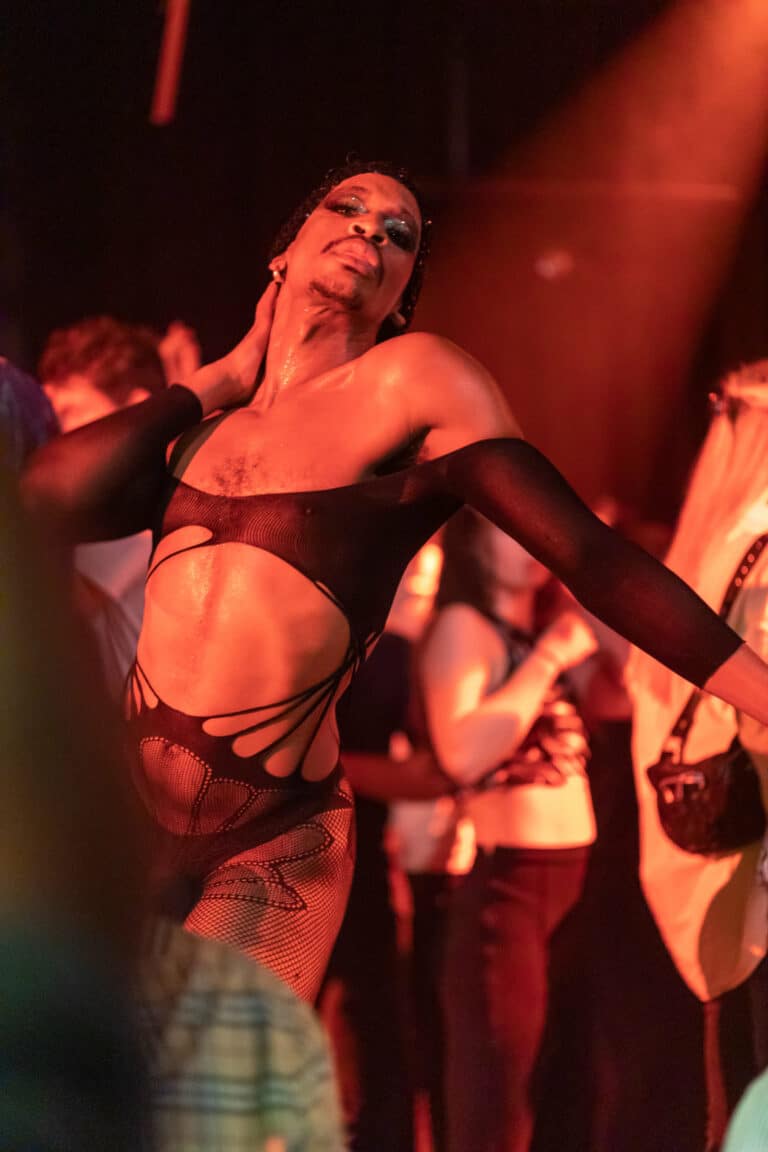 With more than 400,000 festival-goers, ADE festival is one of the most influential gatherings in the music industry. It seems only natural for the electronic event to take the role of a trailblazer for sustainability, social change and inclusivity.
As a role model in the festival market, the Amsterdam Dance Event introduced ADE Green, a conference that addresses thought-provoking themes on building a greener future.
Since 2012, the music festival has been bringing national sustainability leaders at the helm of inspiring lectures, panel discussions and hands-on workshops.
But the ADE festival doesn't stop at paving the way toward the "take, use and dispose" mentality.
As an all-inclusive event, ADE organises GDE (Gay Dance Event) every year at Amsterdam's iconic gay venue, Taboo.
Blue-blooded DJs who spun the decks on Pride stages and kept the crowds hyped up at LGBT+ clubs showcase their masterful mixing skills at the queer-targeted events.