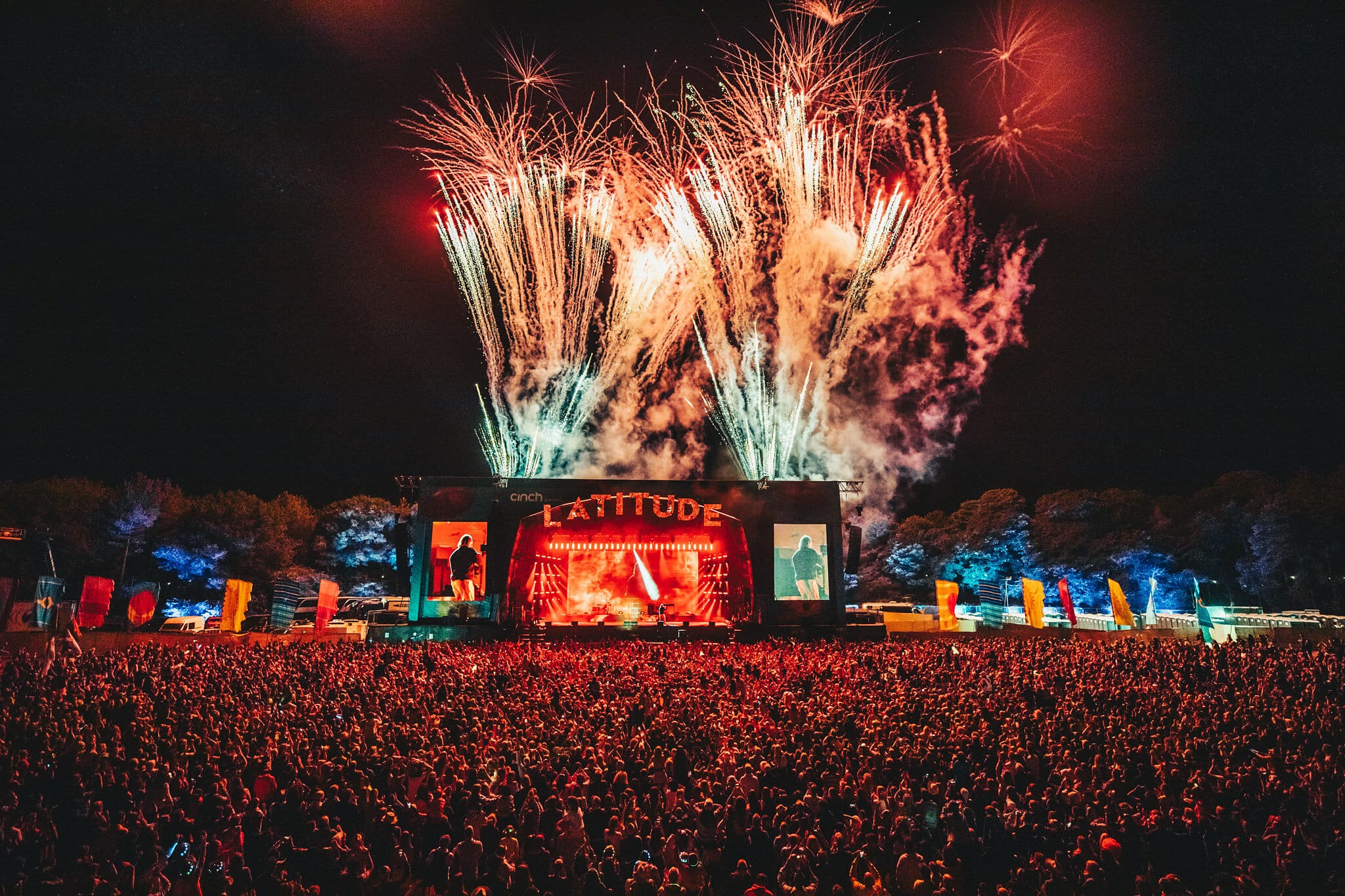 Beccles, UK
Open-air
XL – 20k-50k
R&B, Pop, Folk
$$$
Live music
+3 Days
A melting pot of performing arts, Latitude Festival is a heaven for both artistic souls and audiophiles.
Since its 2006 inception, the music event has been directed by Festival Republic Music Group, a major player in the UK's live music industry.
An annual event with a soft spot for high temperatures, Latitude is a two-day festival held in July.
A dreamy event like Latitude deserves an equally idyllic home. This is why the lush Henham Park in Suffolk has been hosting the music event ever since it launched.
Since every festival-goer has a different go-to playlist, Latitude places its bets on multi-genre lineups. By blending together R&B, pop, indie-rock, and folk beats, the British festival ensures that every music fan will experience his favourite genre.
Beyond the beats, Latitude has been redefining music festivals by bringing together theatre, art, comedy, cabaret, poetry, politics, dance, and literature on the same grounds.
Here's everything you need to know about Latitude Festival.
The festival takes features multiple stages
Since Latitude is not loyal to one music genre, it only seems natural for the festival to display more than one stage.
While each serves a specific genre and theme, all stages are carefully adorned with colourful lights and mesmerising visuals. From showcasing cutting-edge music to hosting the most anticipated music heroes, stages like Obelisk Arena, the BBC Sounds Arena, the Sunrise Arena, and the Lake Stage strike a balance between headline acts and tomorrow's stars.
Latitude Festival welcomes tens of thousands of music fans
Boasting a huge area and featuring several stages, the festival can accommodate up to 40,000 people daily.
Latitude attracts such a large number of attendees due to the diverse range of activities it offers, including music, theatre, art, comedy, and others.
Did anybody say
performing arts?
As a family-orientated festival, Latitude seamlessly blends various forms of entertainment. From the Comedy Arena to the Yoga Tent, bored is one thing you won't be at the British festival.
With an all-inclusive approach, the music event goes that extra mile to provide festival-goers with a wide range of quirky and creative activities. If you identify yourself as a flower child, head to the Temple of Connection for guided sound journeys.
Thanks to Latitude's status as one of Europe's best performing arts festivals, live performances are always on the table. Theatre Arena is responsible for delivering everything from drama shows to dance sessions
Don't forget to pack your swimsuit, as the festival is a stone's throw away from a picturesque lake.
Latitude Festival won 14 awards
Committed to being one of the best festivals in the game, Latitude gained critics' attention since its debut. A year after its launch, the music event had already scored its first award – the Best Fan Friendly Award at UK Festival Awards.
Over the years, Latitude won no less than 14 awards – now that's what we call a real champ.
Highlights include the award for the Best Line-Up in 2013, UK's Best Major Festival in 2017, and Best Family Festival in 2018.
Camping at Latitude should be on your bucket list
One of Latitude's best features is the camping experience its provides. The good news is that you don't have to leave the fun zone even if the party ends. When you purchase your ticket, you will have access to a specific camping zone, which you can change if you wish to camp in a less crowded area.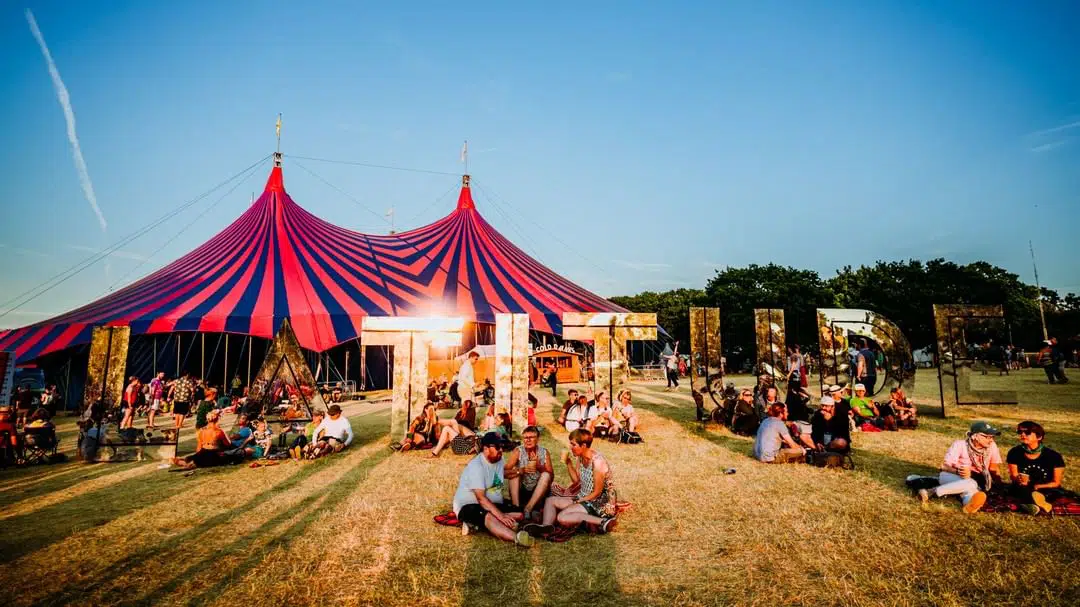 You will have full access to toilets, water points and fire towers, as well as assistance from zone managers working 24 hours a day to offer any help you may need.
Hotbox volunteers can be valuable assets to the Latitude festival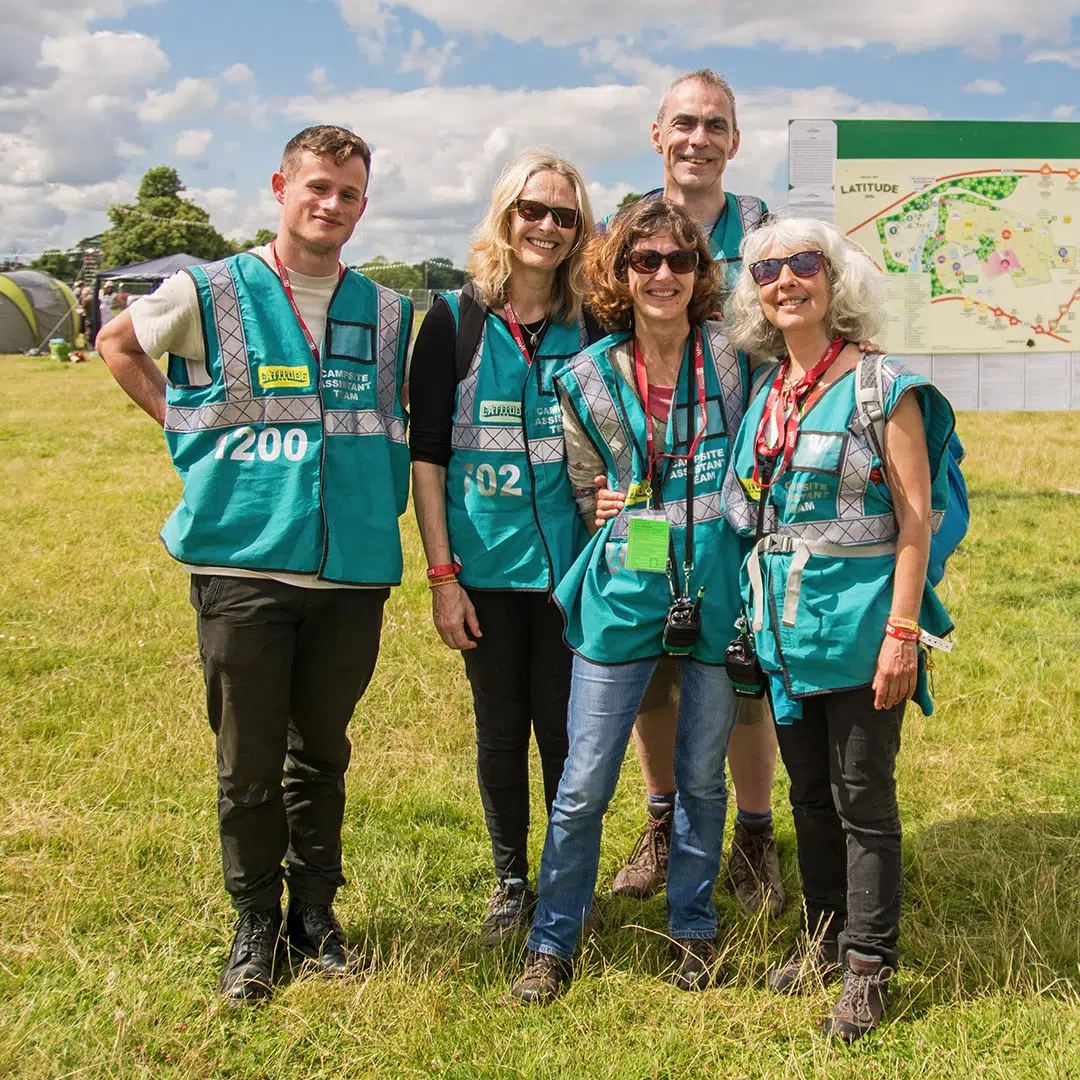 Volunteering would be the best option for anyone who wants to be a part of this massive event.
As a Hotbox volunteer, you'll be assisting festival-goers to make sure their festival experience is keeping up with Latitude's standards.
The volunteers' duties include directing festival attendees, answering their questions, and reporting any issues to the appropriate staff.
Festival-goers can cool off at Latitude Festival
Swimming lovers will not be disappointed at Latitude. The lake is the perfect spot to relax and leave the festival's hustle and bustle behind for a minute. Tranquil and idyllic, Latitude's lake is open for swimming until 8 PM during festival days.
Weekend ticket holders can sign up for an adventure swim or coaching session in the morning before the show.