Easy Halloween cocktail recipes that'll bewitch any houseparty guest
Halloween is just around the corner.
It doesn't matter how old you get – indulging in the scary and mystical fall festivity is always a fun experience.
You probably cut the habit of trick or treating a long time ago, but the annual Halloween house party trend doesn't die that easily. The only difference from the parties you had as a child is you can now make your own boozy Halloween drinks to elevate your party to the next level.
Don't worry if you're no cocktail connoisseur. You're guaranteed to find many crowd-pleasers in this list of easy Halloween cocktail recipes.
You don't need to be a mixologist to get this cocktail recipe right.
A darker twist on your average vodka cranberry, the Black Widow is an easy guest favorite at any houseparty.
If you're worried about fussy guests or your own cocktail-making skills, this is the recipe for you.
All you'll need for this Halloween cocktail are cranberry juice and black vodka.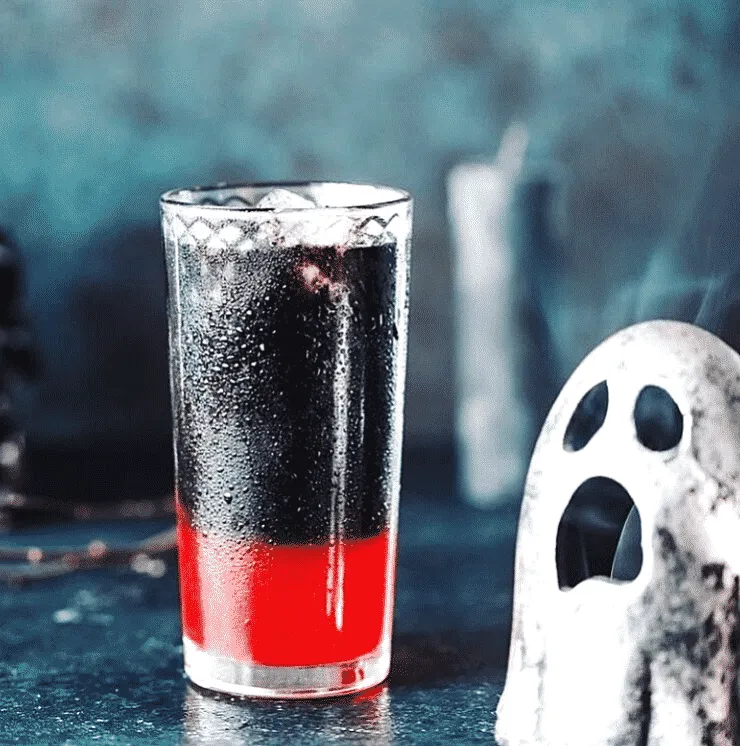 Black vodka is a fun Halloween trick that'll instantly make your drinks spookier. You can easily make your own with some food coloring, or buy ready-made black Vodka from the store.
This one is for the whiskey lovers out there.
Whiskey, simple syrup and dashes of bitters make up the main ingredients of this cocktail.
To achieve the signature smoke effect, light one end of a cinnamon stick and blow it out. Add the unlit end of the stick to your cocktail and watch as smoke eerily fills the air.
Halloween wouldn't be the same without a little black magic. Blend the ingredients of this concoction together and watch the dark potion come to life.
The Black Magic Martini's recipe consists of vodka, blue curacao, pomegranate juice and pineapple juice.
When the three primary colors mix together in a shaker with ice, you'll achieve the deep black reaction.
The Hare's Delight is the ideal fall drink to bring in the Halloween spirit.
The not-so-secret ingredient for this spooky cocktail? Lots of carrot juice. Not only does the juice pay homage to the Halloween season's iconic orange colors – it also mixes perfectly with a range of liquors.
The Hare's Delight is made up of One dark rum, Gosling's black seal rum, carrot juice, lemon juice, Amaro di Angostura, Luxardo Amaro Abano, st. Elizabeth allspice dram, and cream of coconut.
If you don't have these exact brands available, you can always substitute for other alternatives of your choice.
To top off this pumpkin-esque homage, why not invest in a jack-o'-lantern style glass?
This creative Halloween cocktail will definitely get your guests in the spirit.
To achieve its ghostly purple hue, you'll need vodka blue curacao, sweet & sour mix, grenadine and canned grape juice.
To really bring your Halloween cocktail to the next level, garnishes and simple decorations can go a long way.
Why not opt for themed glasses, skull cocktail picks, and even some glow in the dark eyeballs to spruce up your potions?
Gather your ingredients and get ready to put a spell on your guests with these boozy concoctions.