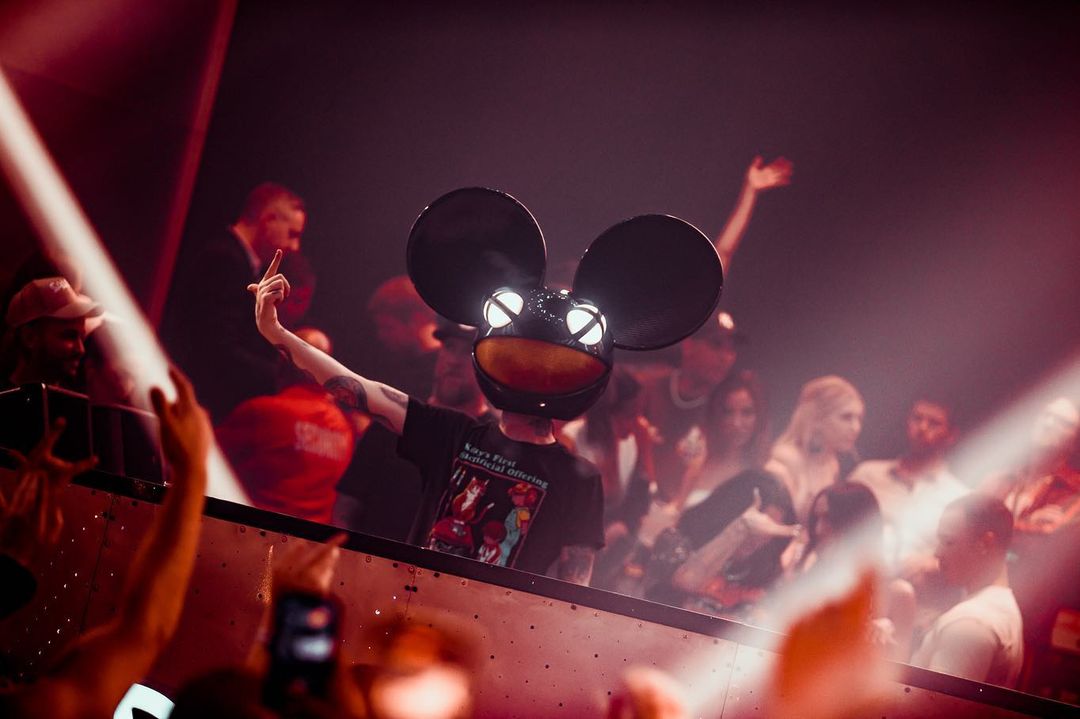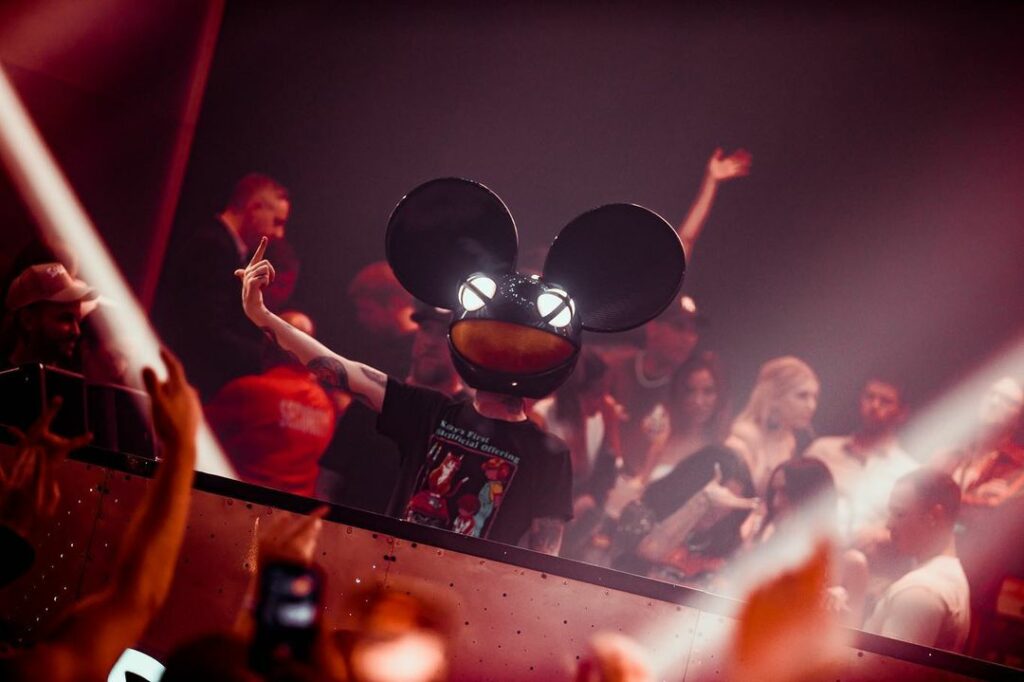 Part mystique, part gimmick, masks are aesthetic marketing choices electronic DJs have long adopted to guise their anonymity. Just like an unknown track ID or an underground artist whose name is shrouded in mystery, those masks don't invite the clubber to dig dipper, but enjoy the music beyond names and looks.
From mouse heads to freaky totemic masks, those accessories have contributed to DJs' showmanship by allowing them to fabricate their on-stage persona from A to Z.
Without Daft Punk's sci-fi robot helmets, it's doubtful we'd have had Claptone, Marshmello and Deadmau5. Both paragons of success in the electronic realm and theatrical acts, those masked DJs are a trope that's here to stay.
You might as well get to know the artists who transformed their wearable obscurity into clubbing culture icons.
Daft Punk
Ahead of the curve and oozing hi-tech glam, Daft Punk were the first ones to realize the world didn't need their faces to make great music. The French electronic duo never liked showing their faces, choosing to hide their features with black bags in the late 90s'.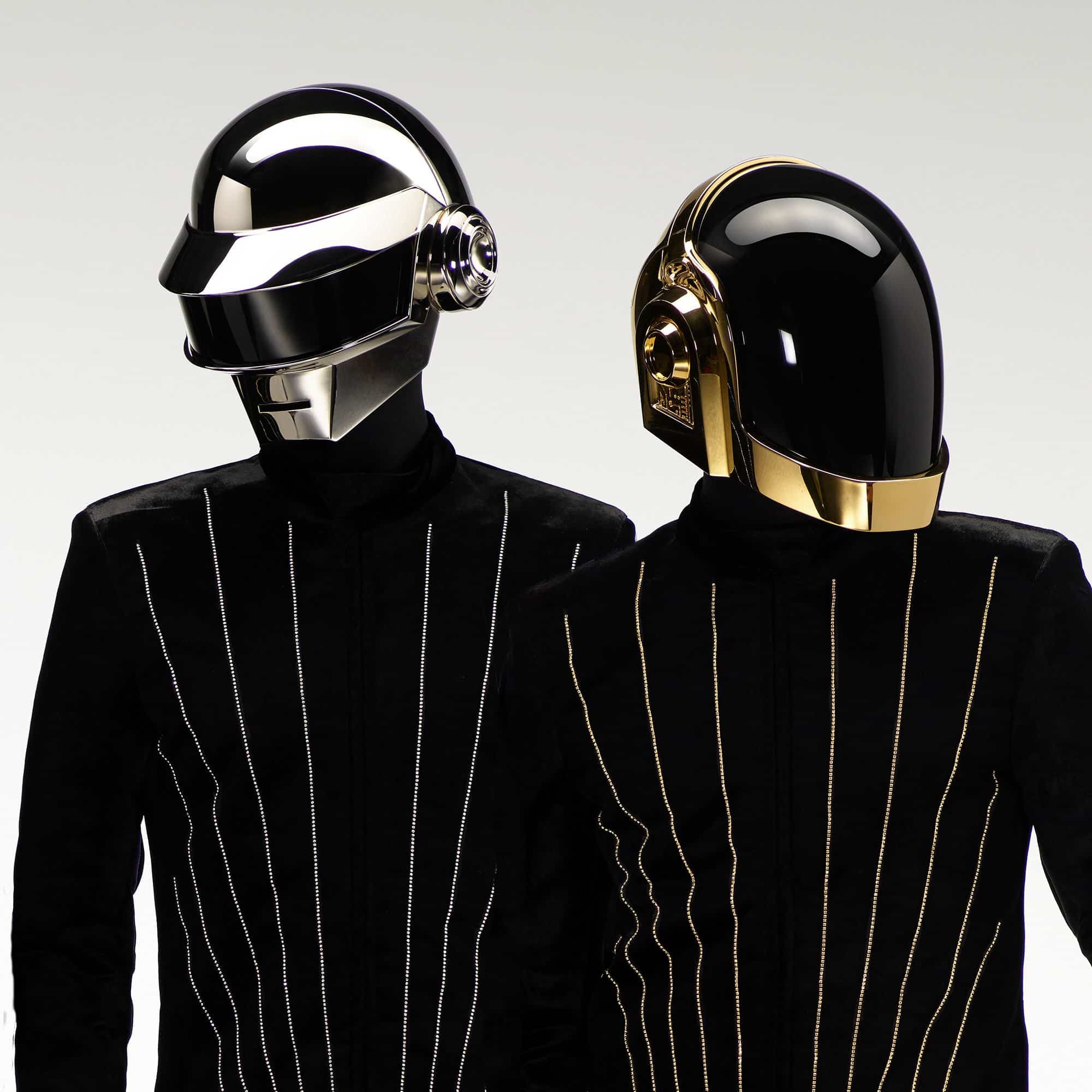 In 2001, the group threw away the Halloween masks and vulgar wigs to become full-fledged robots. Often referred to as "the robots," Daft Punk created a fictional narrative that would suit their sleek-meets-sci-fi vibe while keeping their identity away from prying eyes.
Although the electronic duo called it quits after 28 years, they've done a good job at laying low. The only way to see Daft Punk perform without their helmets is by digging deep into rare footage from the early 90s'.
Deadmau5
Unlike most mask-wearing DJs, Deadmau5 was anything but shy in showing his true face. Photographed and interviewed plenty without it, the Canadian music producer has been wearing a mouse-like headgear since his first official Deadmau5 gig. His mask wasn't really a way to hide or conceal anything but a way to forge a brand identity.
When he was solely known as Joel Zimmermann of Toronto, the DJ worked as a freelance web designer.
His affinity for the now-iconic rodent head has been present since then, when Zimmermann used it as his logo. Fast forward to today, Deadmau5's emblem translates into a helmet that would make any stadium go nuts when entering the stage.
Claptone
For the past decade, our self-identity has been shaped by fads and trends, but the musical entity known as Claptone has remained loyal to his 'plague doctor'-style Venetian mask. His golden bird beak is inspired by the so-called "beak masks," used by medieval physicians and stuffed with dried flowers, herbs, and spices to avoid sickness spread through air and.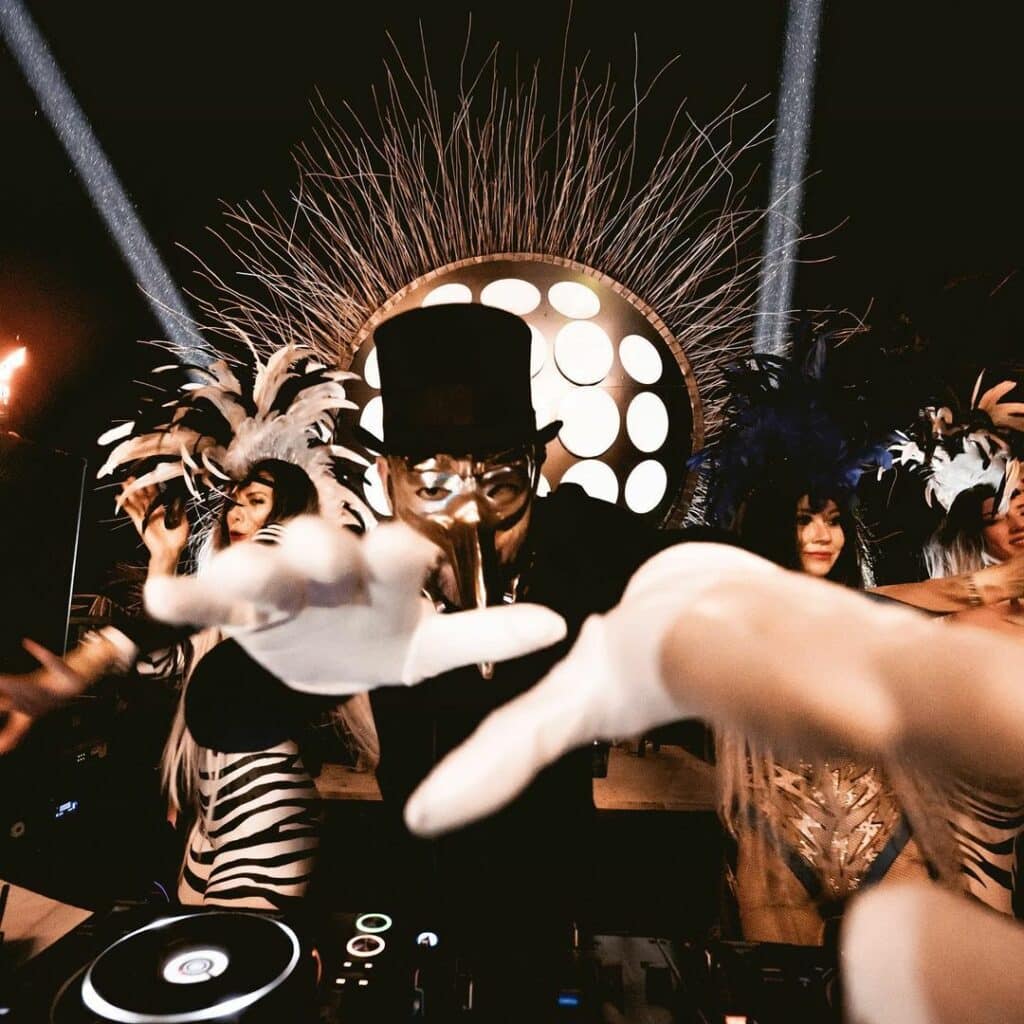 During his masquerade balls, Claptone never reveals the man behind the mask.
Despite their veteran status, the only thing we know about the tech-house duo – yes, there are two of them, the many wonders of wearing a mask – is their nationality.
As put by the artist, the music community doesn't need his face as long as they get his melodic moods.
Marshmello
The freshest addition to the masked DJs club, Marshmello uses his mask to remain anonymous – though the Internet is pretty sure about who's in there. Loyal to his name, Marshemello's mask is a smiley take on a spongy confection shaped like the gelatin puff.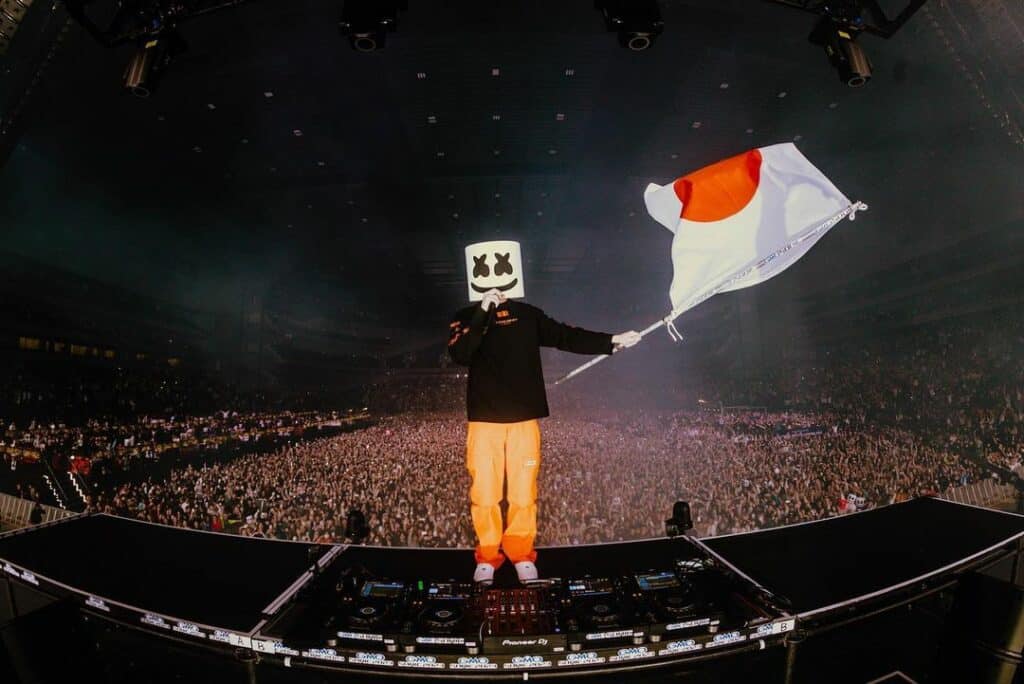 To add even more mystery to its on-stage persona, Marshemllo rarely talks and almost never gives interviews. While his mask is perpetually spotted at raves and festivals, the genre-crossing DJ doesn't "want or need fame."
In a 2017 tweet, the American electronic producer said, "The helmet makes me marshmello and also makes you marshmello…we are all marshmello."
Angerfirst
Some DJs use masks as a marketing ploy, but for Angerfist, his Friday the 13th-inspired accessory matches his raging music sets. The hardcore music producer initially used it to feel comfortable on stage, but the notorious white mask is now a part of his persona. A fan of various aliases, the Dutch DJ also produces music for other genres beyond hardcore.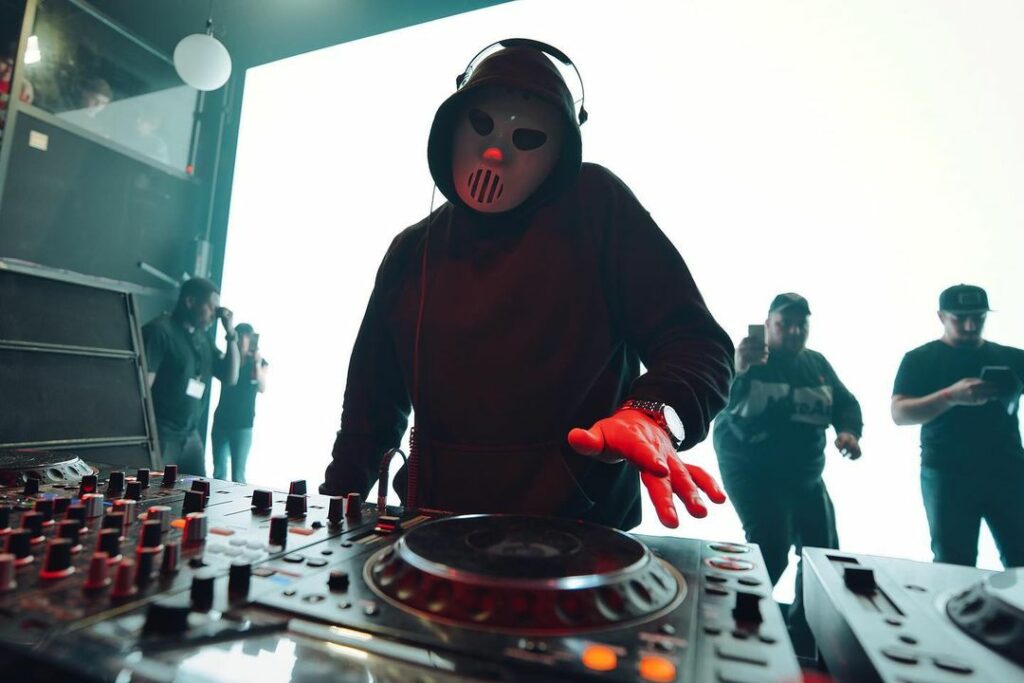 As Angerfist climbed up the ladder to fame, followers, and major festivals, photos of him unmasked inevitably surfaced on social media.
Boris Brejcha
Over the course of his extensive music career, techno powerhouse Boris Brejcha has crafted his own electronic genre. With or without his trademark joker mask, the German-born producer reached a global audience thanks to its tech-minimal sounds.
Electro-heads who attended his live shows know the trance king's habit of removing the mask mid-set. For Boris Brejcha, his carnival-inspired mask wasn't about privacy, but about carving his own lane in the industry.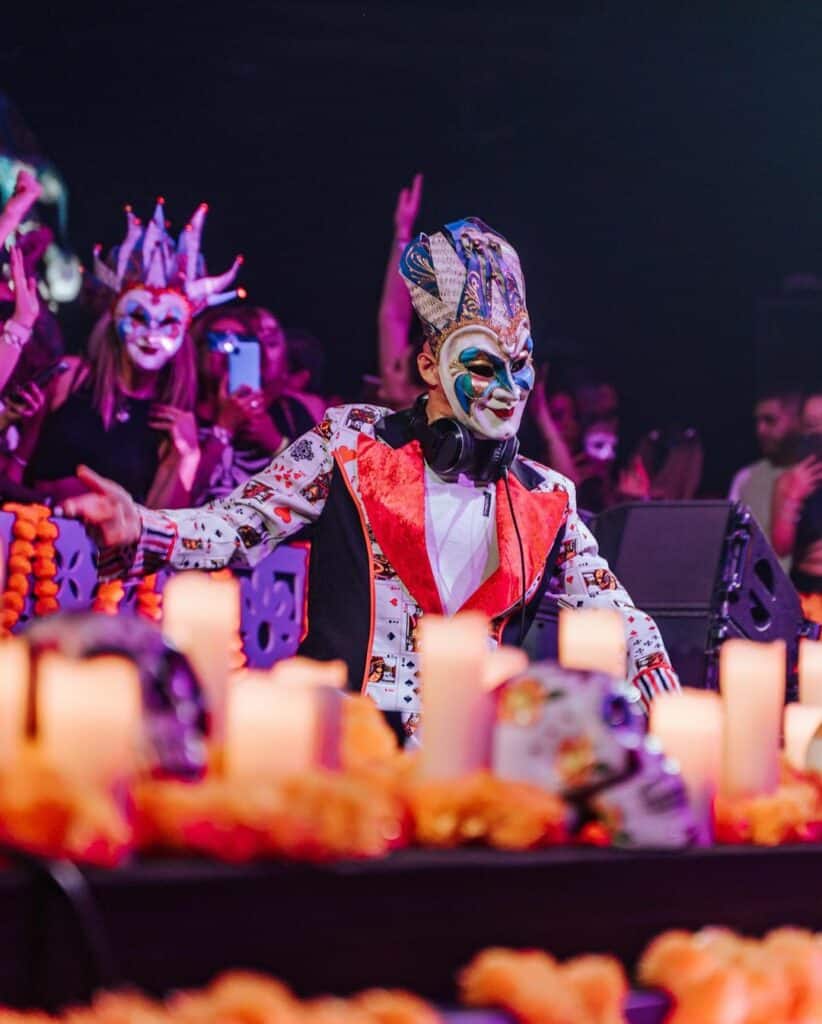 When the minimal DJ had his first gig in Brazil, he realized that standing out in a sea of artists was vital. "I was thinking about the Carnival in Rio and all the crazy party outfits and that was my inspiration," he told Clash Magazine. "That was my inspiration, it was born from then."
While his joker mask has no back story, Boris Brejcha thinks its carnivalesque aesthetic is a physical manifestation of his music.
"At some point I was looking for one that somehow had a mystical effect and fit my music. That's how the Joker mask came about."