Here's how Beer Buddy has capitalized on the Covid-19 Pandemic
The past two years have seen people completely separated from their friends.
Whether it's due to lockdowns or travel restrictions, many people have missed out on the experience of getting together with friends over a cold pint of beer.
A sense of social isolation and depravity spread across the world, and the need to reconnect was stronger than ever. That's where Beer Buddy – Drink With Me! came in.
With over 1 million users and 75,000 reviews on the Apple App Store, Beer Buddy has a 4.9 average rating, and seems to be growing in popularity in this digital drinking age. The app allows you to share your drinking escapades with your friends when you're far apart. And now that lockdowns are lifted, it turns into a fun way to tell your friends when and where you're drinking so they can join you.
One of its users claims that it's "the only social media app I use", and another calls it "the best thing since Facebook!"
So, what's the hype all about?
We had a chat with one of Beer Buddy's long-term users, Omar, about what he feels makes the app so special.
He was first introduced to the app at a club. While he and some new friends were exchanging socials, one of them asked if he had a Beer Buddy account. Quickly, Omar found his table of friends rushing to download the app, and with a mixture of intrigue and peer pressure, he jumped on the bandwagon as well.
" All of my friends ended up downloading the app, and we used it all night. "
Soon, Omar and his friends found themselves using the app more and more often.
"When you get the notification that your friends are getting lit, it kind of motivates you to join in on the fun." Whether you join them physically or send them your own version of a boozy night countries away, it brings people together over a shared love for a good time.
With its range of cool features and fun ways to interact with buddies the app provides, it has an added advantage when compared to other similar apps of its genre, such as Beer With Me.
"It knows how to keep you hooked! You can like and respond to friends' posts, send them 'virtual cheers', and invite them to parties and nights out."
"Right now, I have 33 active friends on the app. It's a small number because I don't think Beer Buddy is very big in the USA yet – most of my friends on it are international."
"I definitely think it's a social media app. It might not feel that way all the time because it's not that popular with my circle of friends. But I feel like it has the potential to become more popular in the same way that Houseparty became popular. It knows how to keep you hooked! You can like and respond to friends' posts, send them 'virtual cheers', and even invite them to parties and nights out."
Reviews and beer fans aside, we decided to try the app for ourselves and see if it really elevates the boozy social networking experience.
First impressions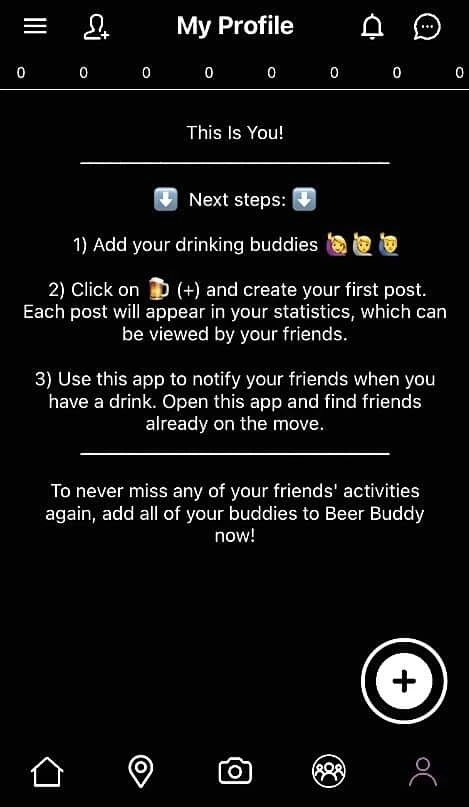 Once you've downloaded the app to your phone, you'll have a bunch of different ways to add your friends. You can send invites through other social media platforms like Instagram, Snapchat, Whatsapp, Facebook and more.
Beer Buddy sort of holds your hand as you learn your way around it – and we're not complaining! Newbies shouldn't be intimidated by all the text, as it tells you all you need to know from the get-go. It shares a very similar interface with Snapchat, with a few adjustments and added features, such as group events and status updates. Each feature has a short nifty explanation on how to use it.
One of the perks of the app is that it syncs with Snapmaps to share your location with friends. This adds another layer of safety, where your buddies can know where to find you if you go on a bender, or lose your phone on a night of drinking.
In order to start sharing, you upload a photo or a video and choose the type of drink you're having. There's a wide range of options to pick from, with even some non-alcoholic beverages for those taking it easy.
When you make your first post, you'll be greeted with the sound effect of a drink being poured, and a visual on screen indicates how many drinks you've had so far.
You can also add who you're with and what kind of place you're in – whether it's a house party, bar, club or any other location.
The app also lets you ask your friends for favors. One of the options includes '(your name) is looking for a party' or '(your name) needs a ride, who can help?' If you don't know which of your friends to call, you can just update your status on the app and they'll get notified!
The verdict
Despite its users being very passionate about the app, it still has a long way to climb to get to the top of the social networking ladder.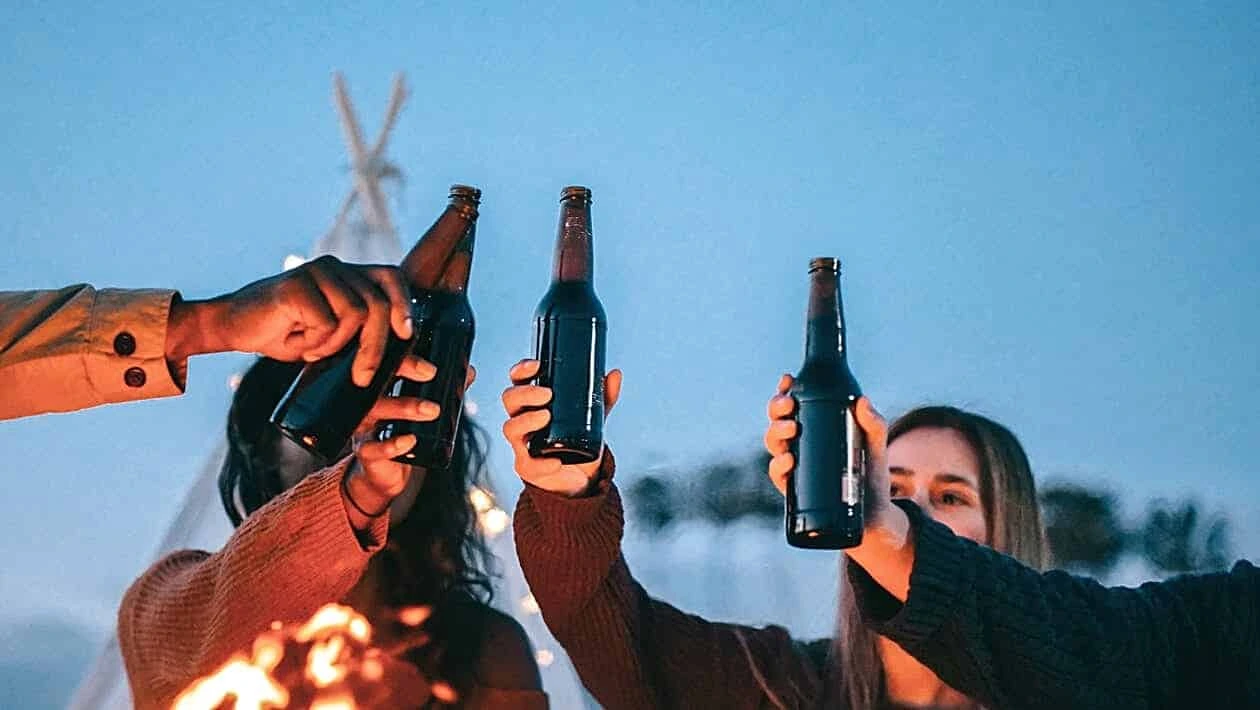 Compared to the highest ranking apps like Facebook and WhatsApp, Beer Buddy is restricted to alcoholic networking. But with regular updates based on app store user reviews, the creators of Beer Buddy seem excited to make the experience as immersive as possible for its audience.
Ultimately, Beer Buddy found a way to benefit from the connection between drinking and social networking.
We wouldn't consider it the type of social media app you'd check and use every day – at least, not yet, but it definitely adds an interesting boozy layer to socializing.