How spiked soda water took the alcohol scene by storm
These days, it's hard not to know what a hard seltzer is. It's on the shelves of your local organic grocery store, filling coolers at the off-licence around the corner, and in the hands of every college student at a house party.
Since it first emerged on the market in 2013, the drink has morphed into a multi-billion dollar industry, disrupting the alcohol scene.
Believe it or not, even if hard seltzer only made its way to the UK in 2019, it is now worth $10.4 million in the country alone. By 2027, it is expected to reach a global value of $14.5 billion. We're not talking small numbers here.
But what makes hard seltzer so universal and so highly regarded by those who drink it? More importantly, is the beverage still dominating the industry, or is brand overcrowding and rising competition threatening to knock it off its throne?
What is hard seltzer?
A typical hard seltzer is made from fermenting cane sugar or malted rice as an alcoholic base. Afterwards, the base is filtered and diluted to become tasteless. Then carbonated water and fruity flavoring are added to the fizzy magical potion.
In terms of alcohol content, the drink is often compared to a can of beer or a bottle of cider. Your average hard seltzer serving contains around 5% alcohol. However, some brands such as the infamous Four Loko have managed to push this number up to 14%.
For a long period of time, prominent brand names like White Claw and Truly Hard monopolized the hard seltzer market. White Claw became the drink of choice for every US summer party in 2018 and 2019 – and still remains at the forefront of the category.
These days, new hard seltzer brands continue to pop up on the radar. Every major beer-label has its own products in this business, with Bud Light even introducing a new fall-themed seltzer variety pack to welcome the season.
So what's the appeal?
It's really no surprise that millennials and Gen Z have been dubbed 'Generation Healthy'. It seems like the health-conscious era is exhibiting a movement towards a lifestyle reform, with the wellness market growing from $3.7 trillion in 2017 to $4.2 trillion in 2021.
Hard seltzer's selling point is its nutritional label, best characterized by the low amount of calories and carbs. This is pinpointing the drink as the health-conscious alternative to other types of alcoholic beverages, such as beers, wines and cocktails.
While it doesn't provide any direct health benefits, it still resonates with the wellness movement as a lesser of two evils.
An average can of beer contains around 13g of carbs in a 12-ounce bottle, whereas an equally sized hard seltzer ranges from <1g to 4g on a general basis.
Instead of synthetic flavouring, many brands are using fresh and oftentimes organic fruits to create the taste. For example, Lake City Cider's All Natural Hard Soda is made from real fruits, berries and herbs. This adds to the beverage's good points when it comes to wellbeing and sustainability.
Another big part of the drink's appeal can also be attributed to the success of its marketing. The general aesthetic direction of many seltzer brands leans towards minimalistic, gender-neutral and summer-esque branding.
Many believe this is a strategy to attract younger audiences, distancing the hip and cool hard seltzer from the old school branding of traditional alcoholic beverages, such as whiskey.
Brands like KookSlams, HardAF, Nude Beverages, Served Drinks and countless others benefit from bright simple text, refreshing colors and an overall insta-worthy look – ultimately making it more relatable and appealing to its younger market.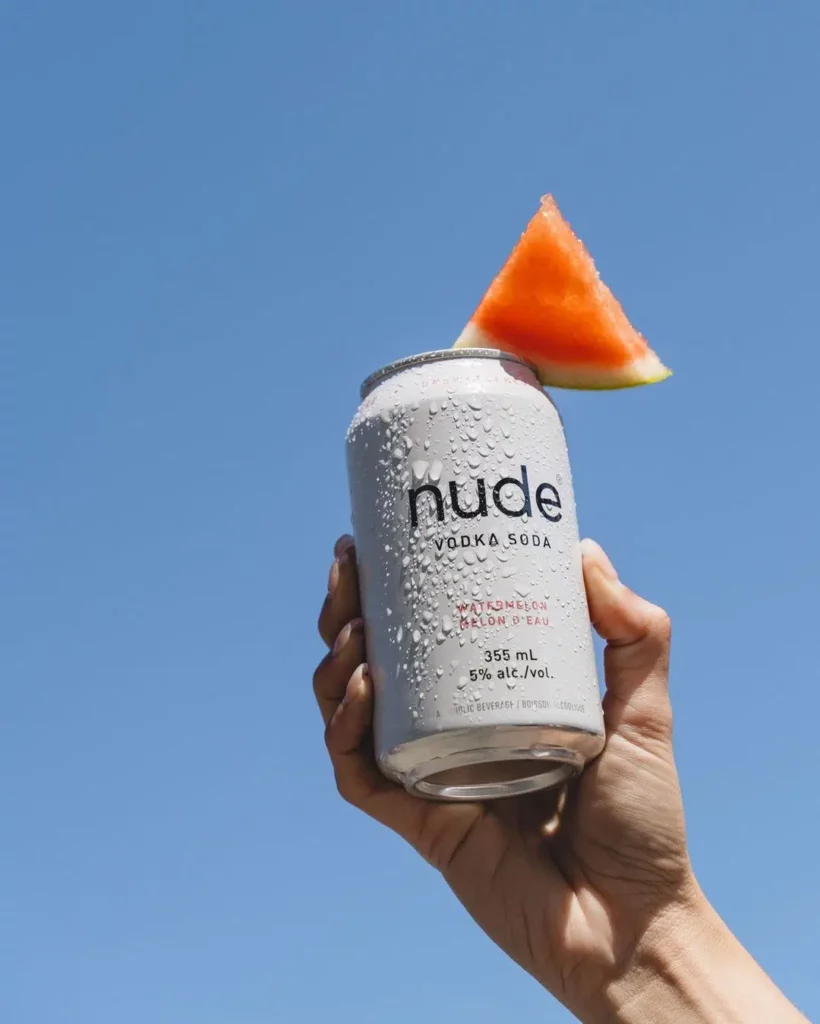 But is the end of hard seltzer on the horizon?
With trends in alcohol leaning away from traditional categories and more towards inventive and healthy 'alternatives', it's not surprising that the market can become crowded with new competition.
Hard kombucha is now considered by many to be on the path to taking hard seltzer's throne. Marketed as alcohol for the health-conscious, the fermented drink is quickly gaining momentum.
But the 'hard seltzer experience' isn't over just yet. The drink continues to be a staple for parties and it doesn't seem to be going anywhere anytime soon.
Fountain Beverage Co.'s UK Partner Jon Hamm expresses how he believes in seltzer's longevity despite any rising competitors.
"Hard seltzer is really accessible, everyone can drink it," says Hamm. "It's refreshing and light and therefore a different choice to things like kombucha which can be divisive."
Fountain's Hard Seltzer have actually partnered with Live Nation UK's music festivals to become the official hard seltzer partner across a range of their events, including Reading & Leeds, Parklife, TRNSMT, Creamfields and the Warehouse Project.
This three-year plan aims to promote the brand and its range of flavors to thousands of possible consumers.
Fountain has created their own special experience by building a bar at each of these festival events, while also doing on-ground promotion, prize-draws and merchandising.
When asked why festivals were used as the venue for spreading brand awareness, Jon explained that drinking Fountain is all about having fun, and what's better than being part of an experience where people just want to have a great time?
"The festivals offered us a chance to be part of the greatest party as people came out of lockdown."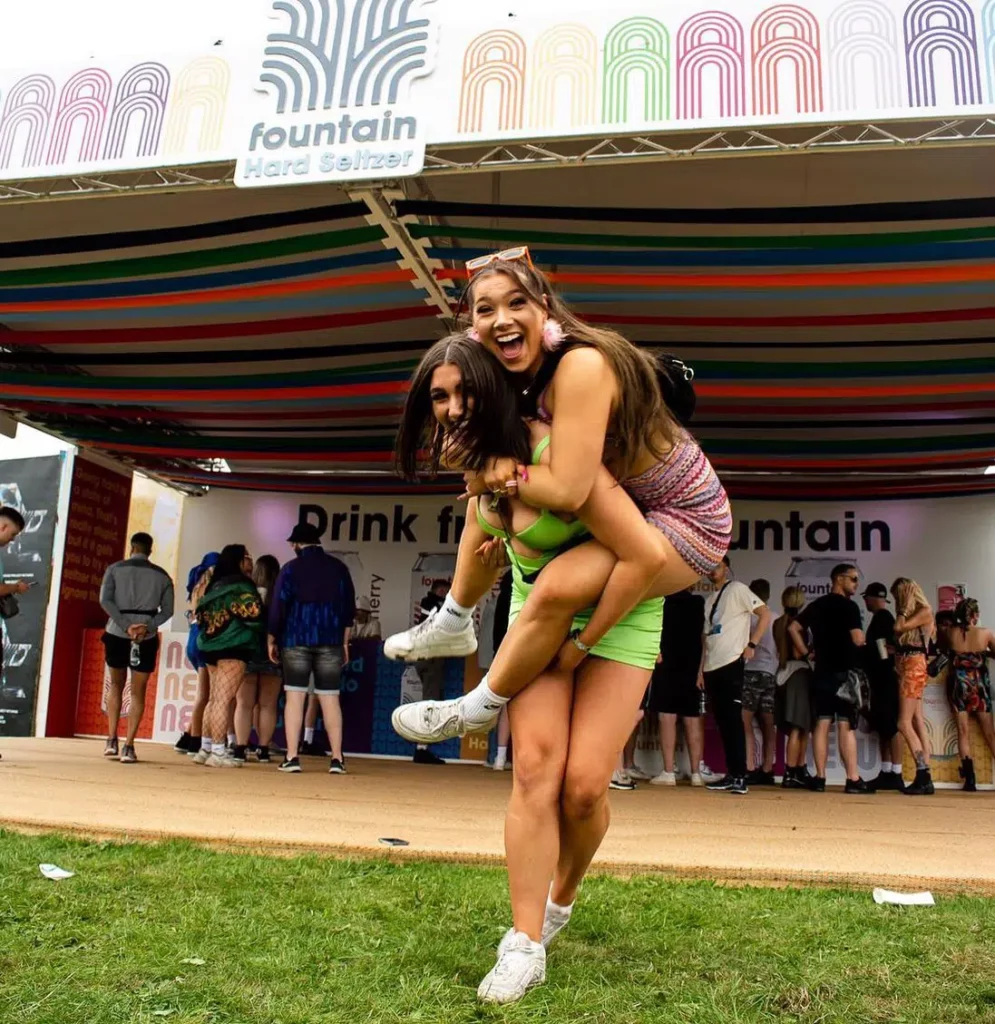 Clearly, hard seltzer holds true to its reputation as a drink for those who want to have fun. Unlike heavier types of alcohol and spirits, the carbonated beverage allows people to consume it for hours, parting the whole way through.