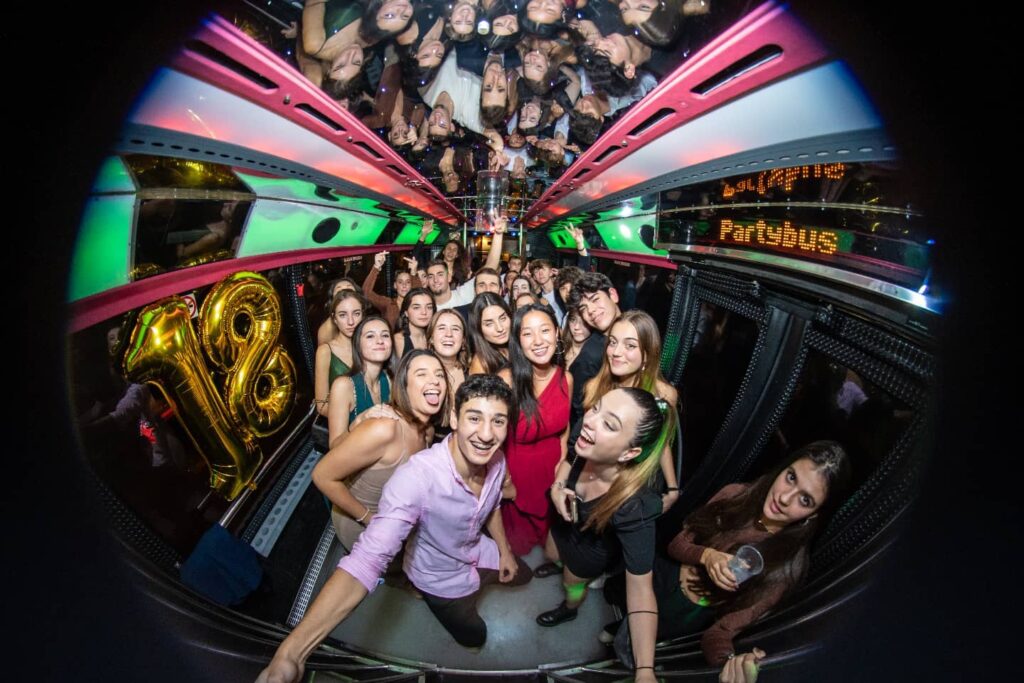 Nightclubs, house parties and festivals – we're sure most party animals have done it all. But party buses are here to spice up the game and put the fun on-the-move.
There is a plethora of reasons that spark the interest for a party on wheels. We're here to break down what party buses are and what makes them so appealing.
The party bus explained
Considered a nightclub on wheels, a party bus is somehow similar to a regular tour bus – only difference is that you have Yamaha sound systems and double G&Ts on board.
Party buses usually come fully equipped with luxury furnishings, high-quality light, dance floors and more unique bits, depending on the bus you choose.
Many people view party buses as an entertaining and one-of-a-kind way to spend their journey to and from a specific destination, such as going to a wedding service, a bachelor party, or a birthday. Yep, it pretty much seems like the dream place-to-be for a pre-drinks session.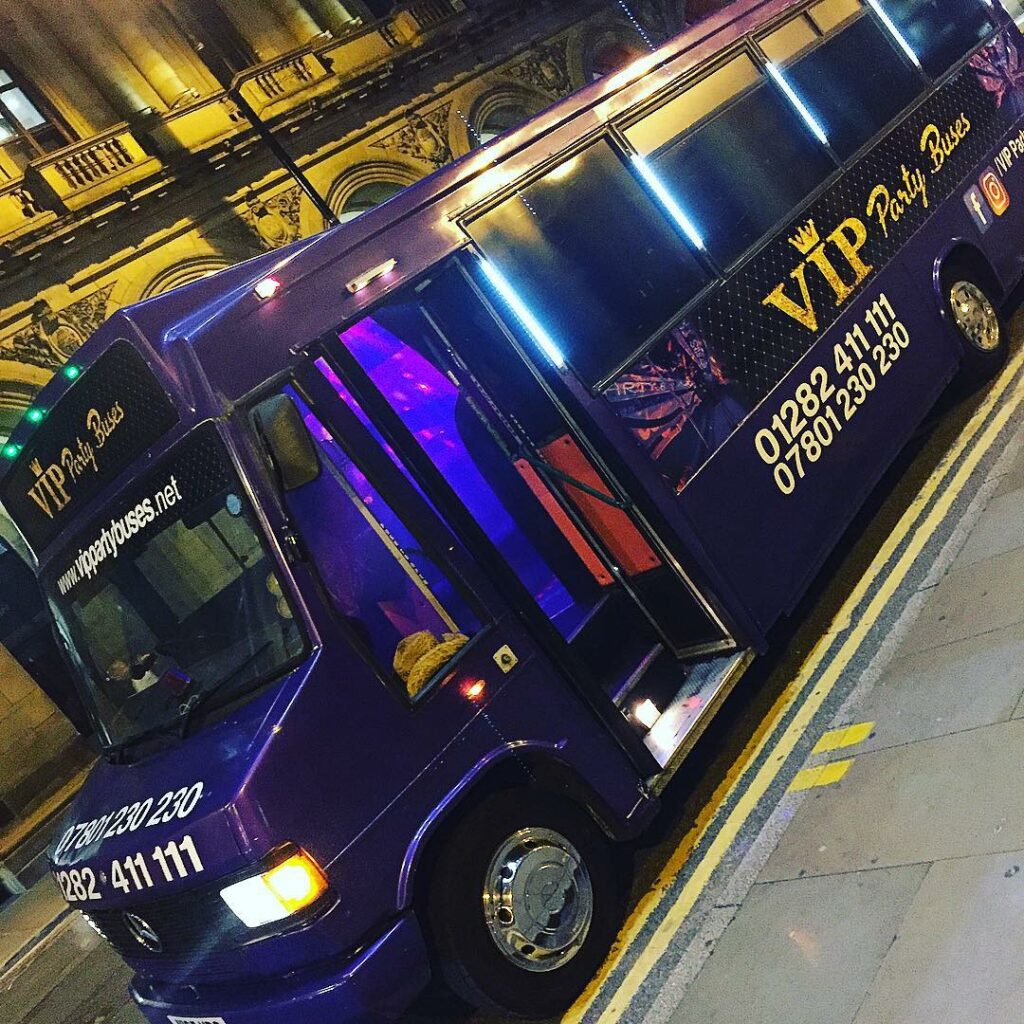 However, many opt for making the party bus the main event of their night, going all in to create their perfect private mobile party.
Make your commute fun
If you've got a big event planned and want to jazz up your commute, a VIP party bus is the key fix.
Gather all of your guests and book a party bus to your destination. Instead of enduring traffic jams and repetitive radio tunes, you can make your commute an equally exhilarating part of your night.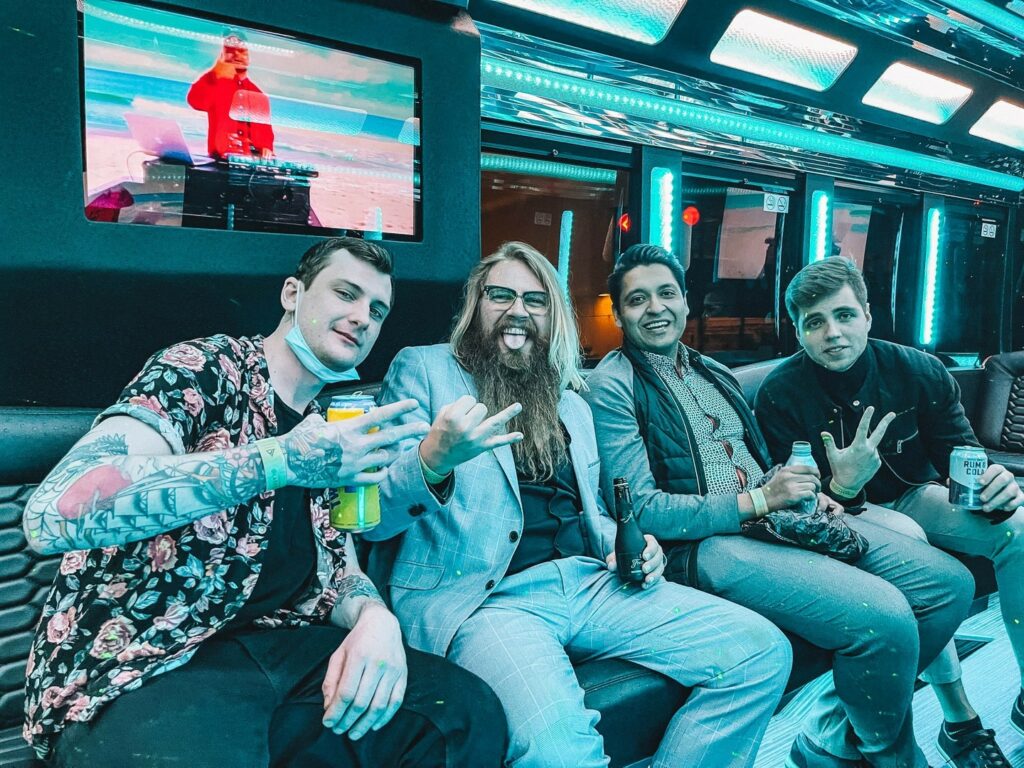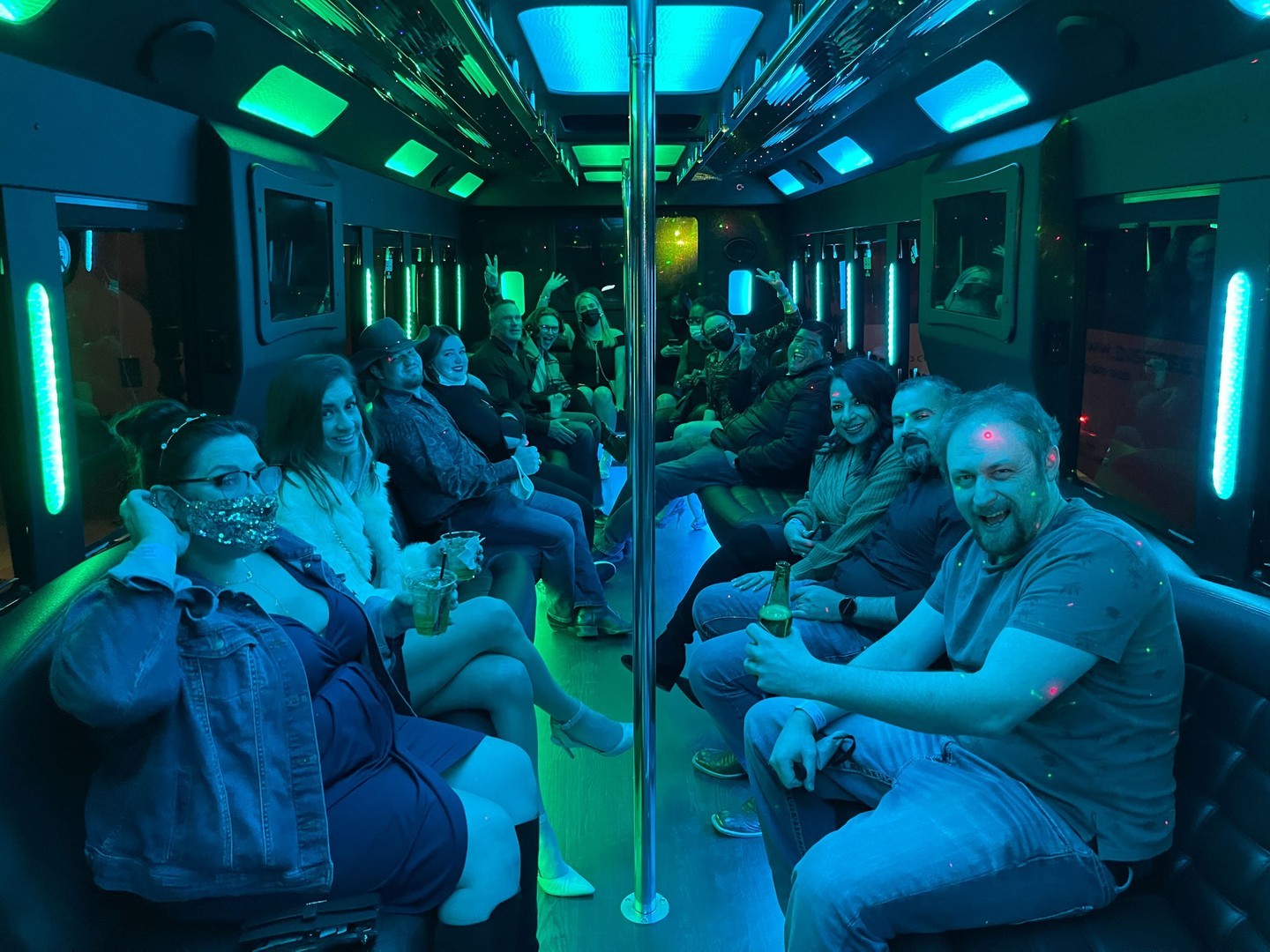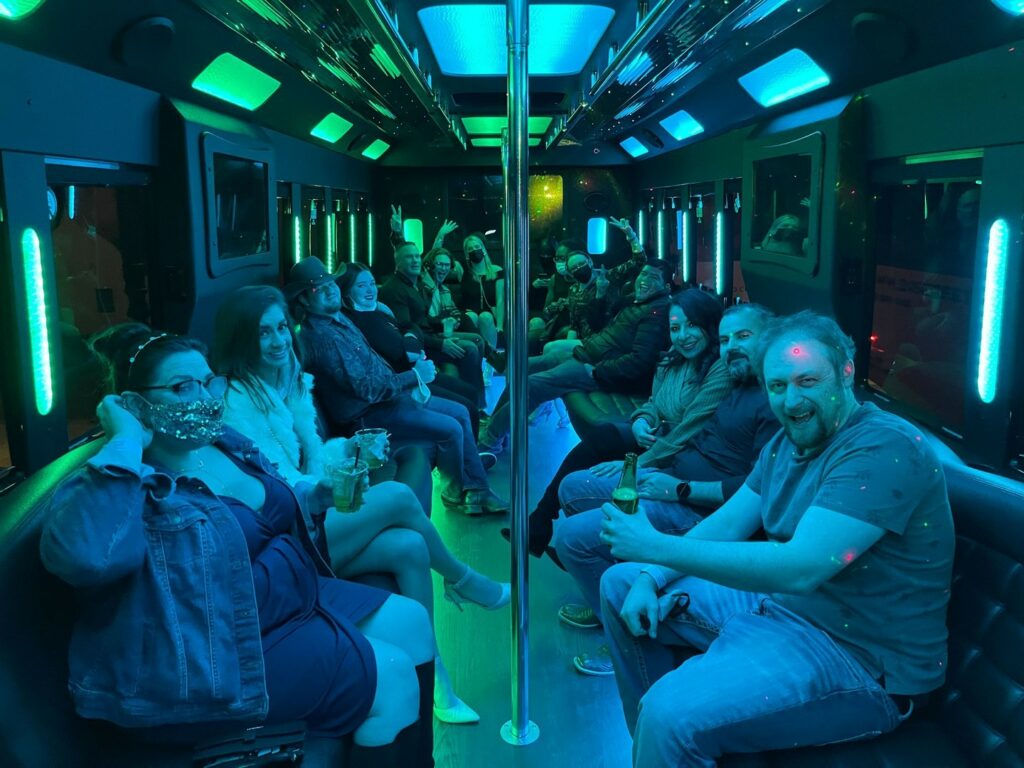 This exciting club crawl in Las Vegas ensures that there isn't a single boring moment as you venture from one venue to another.
On the other hand, this bride discovered the perfect way to get to her wedding, while celebrating with all of her bridesmaids.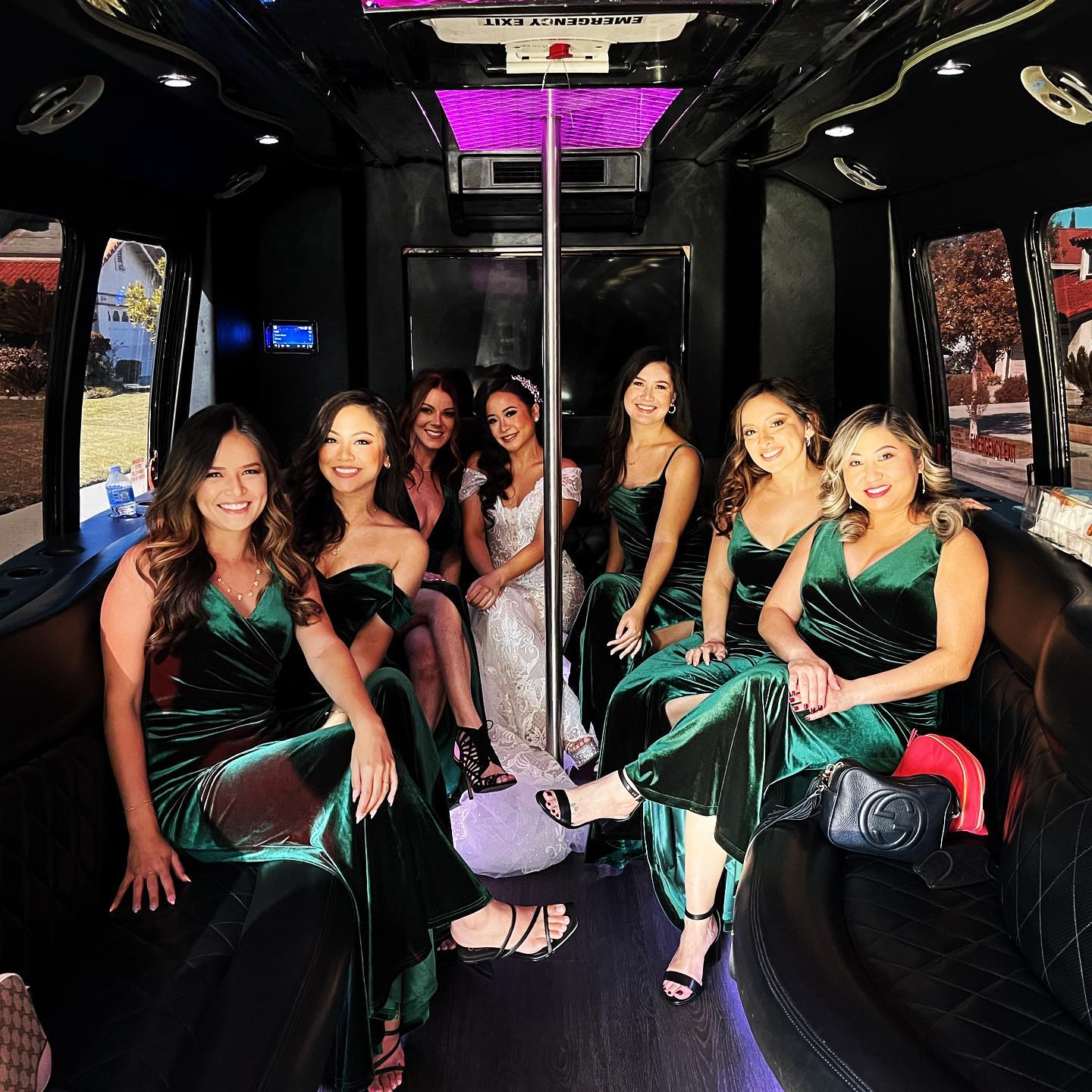 A party to your taste
Your night at a party bus can be whatever you want it to be. Rather than conforming to whatever events are happening at your local nightclub, most party buses allow you to choose what you want your night to be like.
Remember that Halloween party that left you a bitter taste because of the long queue and interminable commute? Thanks to party buses, that can be sepia history. Hire a bus with a group of close mates and make sure everyone respects the dress code. You can even ask for your own music selection to fully take over the night.
Party buses are also a top choice for a stag party and hen nights, where you can dress your friends up in some ridiculous costumes and have your very own private gathering.
Live the VIP experience
What's more exclusive than your very own party vehicle?
Instead of cashing in on a table at a high-end club, your VIP party bus will be your designated private party space. Avoid the crowds, queues and prices of a night out by opting for something personalized and convenient – at the end of the day, what's better than a party tailored by you for yourself?
These Discreet transportation buses, for example, make sure your party is as private as possible and away from any peeping eyes.
It's a costly experience, but it pays off
Some people might be put off by the high fees of booking a party bus, but the liberty to have your personalized party-on-wheels is the type of adventure that should be on your bucket list.
The buses can also come fully equipped with all the high-end amenities one would expect from a VIP booking at a nightclub. Should we also mention the benefit of making sure your party is restricted to the people of your choosing?
Commuting? Traveling? Materializing your party concept idea? This four-wheeled party surely ticks all of those boxes.
So prepare yourself for fizzy champagne, flashy light effects and comfy couches – the party-on-the-move is a dial away. Oh, and pray for no motion sickness.