No white trainers and no baggy jeans aren't always synonymous with a fun-fuelled clubbing session
"For your best chance of entry, we strongly advise you to dress smart and stylish," advises iconic nightclub Cirque le Soir about its dress code. "Unless you're planning on auditioning to work for us in the show."
Call it cheeky, bold, or audacious, but those seemingly unbreakable laws are as old as clubbing. Most nightlife venues have long upheld nightclub dress codes as a high and mighty – and probably the most important – part of their door policy.
Take it like this: if passing getting an affirmative nod from the would be an exam, your outfit is the subject where you can score the most points.
While clubbers might argue that dress codes plague the fragile nightclub ecosystem, the mighty fashionable policy is a prestige preserver.
There are no nationwide laws against dress codes, so nightclubs are free to implement their own clothing policies. This translates into clubbing meccas' power to curate the crowds' looks and aesthetics – as if paying a fortune for a double vodka wasn't enough of a challenge.
Preserving the upscale vibe
Those on-the-door requirements are anything but accidental. Many nightclub dress codes are put in place to uphold a certain reputation.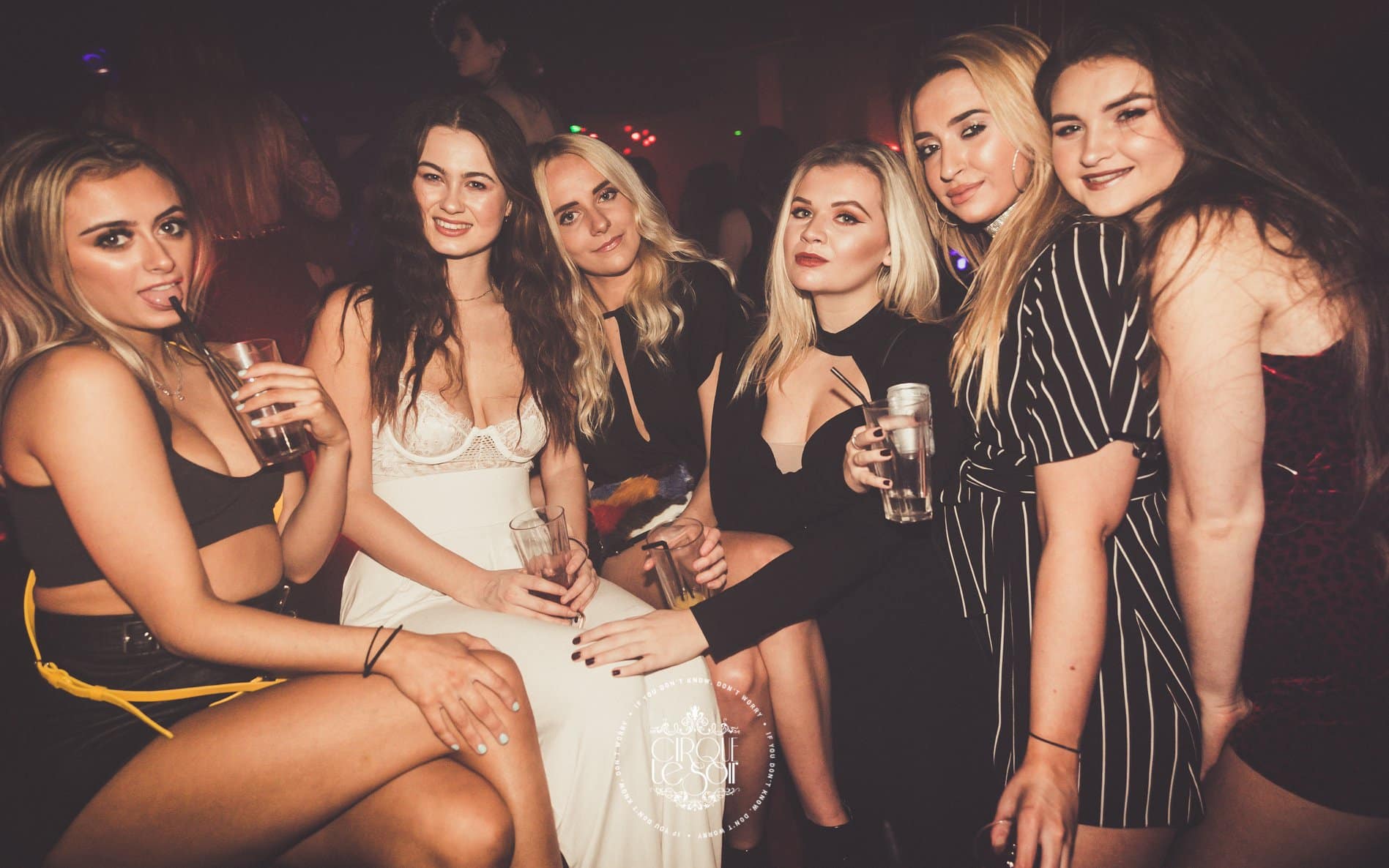 Take the following scenario as an example: an upscale club will forever want to distance itself from other rival venues.
But that doesn't necessarily translate into top-dollar bottle service and ineffable EDM beats – nightclub dress code plays a part too.
Randy Greenstein, co-owner of Big Night Entertainment Group, a nightlife hospitality company, stands behind the importance of implementing a smart dress code:
"Some of our places have a stricter dress code such as no hats, no tank tops and no sneakers. The bigger the venue, the stricter the dress code. We don't allow people to just walk in from the beach in flip-flops or athletic wear – there are 10 other places nearby that you could go to for that."
Do we really need nightclub dress codes?
According to Greenstein, the much-maligned dress code is not all about the Fashion Week vibe. It might not seem like it, but clubbing meccas put their customers on a pedestal. They want clubbers to experience the 'big night out' fever instead of waltzing in like it's a regular Wednesday evening at the corner pub.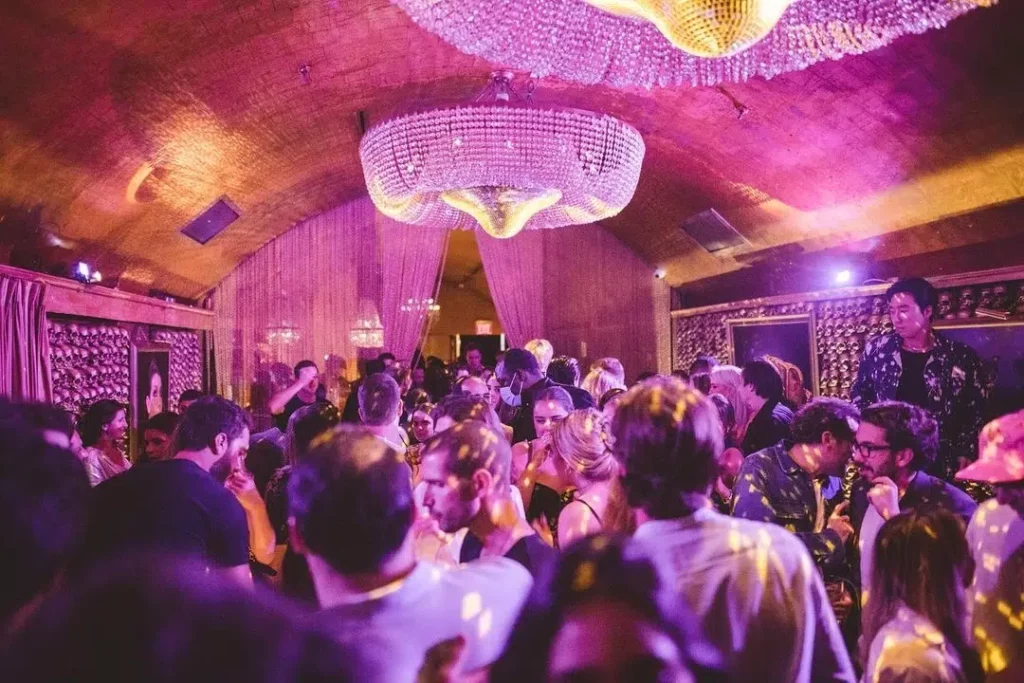 Beyond the visual appeal, a luxurious nightclub will charge more for boozy drinks, entry fees and bottle service based on the upscale aesthetic and commercial exclusivity.
Fashion laws and regulations for nightclub dress codes vary from one place to another, but the general consensus calls for an elegant and presentable look.
Of course, this nightlife manifesto is subject to individualism. It is an umbrella term that can include anything – beginning with forbidding women from wearing flats and ending by refusing entry to male clubbers whose outfits don't include collared shirts, formal jackets, and dressy shoes.
But this is defended as public safety safeguarding. Brian Bass, a Nightclub & Bar Magazine contributor, believes that when people dress up, they behave better than they would on a normal day. Putting effort into smart-casual outfits showcases guests' lusty eagerness to attend a clubbing session – which translates into a fellow law-abiding.
Responding to claims of dress code discrimination in the Kansas City entertainment district Power and Light, President Zed Smith reiterates this belief:
"We had two specific goals in mind — public safety and decorum."
At the same time, nightclub dress codes are blamed for banning style trends belonging to specific demographics. Clothing items like baggy shirts, low-waist jeans, polos, graphic tees, sneakers, Timberlands and athletic wear are almost always a no-go.
Going against the tides
On the other side of the coin, some nightclub dress code policies have a soft spot for casual wear. Yes, they exist.
Yes, we know it sounds a little bit utopic. But they are here to show us that a fun-fuelled clubbing session is not necessarily synonymous with uncomfortable stilettos, striped shirts and cocktail dresses.
On the list of clubs that go against traditional nightclub dress code policies is Milan's Volt Club. Although it is widely considered to be on the upscale side, Volt's official website clearly states that formal clothing is unwelcome. The only law of the land when it comes to dressing is looking good.
A similar leniency is shared by a jaw-dropping number of nightclubs on an international level. Customer reviews on London's Trafik club show an appreciation for the relaxed smart-casual policy.
One happy customer writes:
"You have the option to dress up or dress down, and we love that."
While nightlife venues have their reasons to enforce nightclub dress codes, those that don't are undeniably more accessible to the larger population regardless of clothing style or fashion.
There is no way of undressing the dress code. But we have some good tidings, too – if your party animal persona doesn't relate to a clubbing mecca's door policy, there will always be another club ready to embrace your true self.