Partying under the LGBT+ rainbow is a must at ADE with this selection of queer events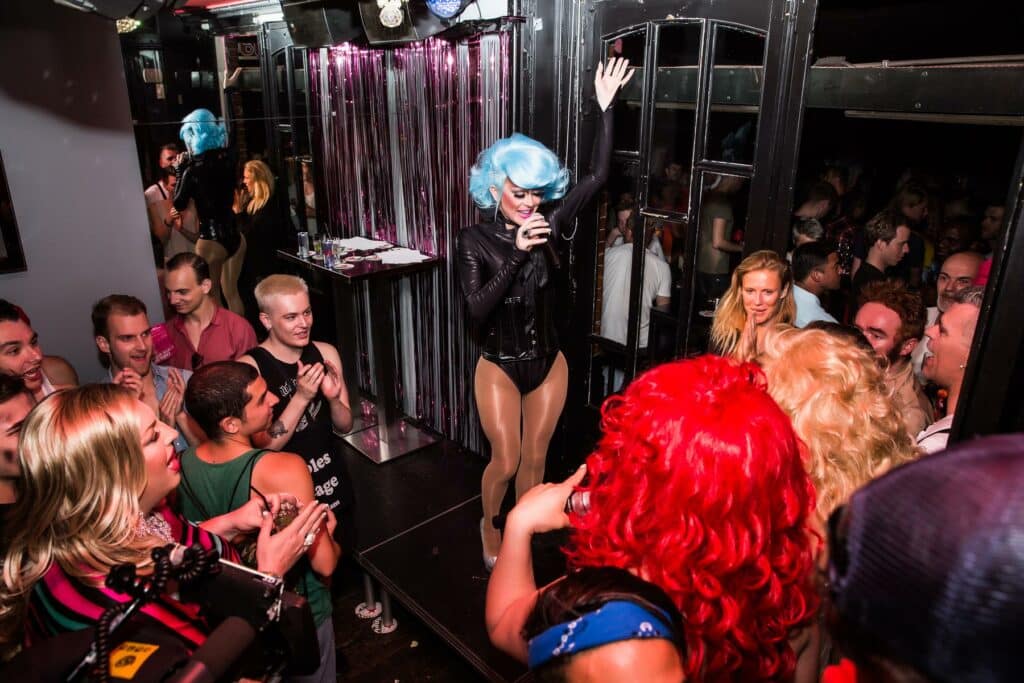 With inclusivity at the forefront of everything it does, it only seems natural for Amsterdam Dance Event to lay the groundwork for LGBT+ events. Not only that Amsterdam Dance Event's 2022 mantra translates into "everybody is welcome," but it is also synonymous with queer culture appreciation.
From showcasing queer music talent through the Lesbique event to fighting global homophobia by closing the ADE 2022 celebrations with the GDE We All Dance Together celebration, here are some Amsterdam Dance Event LGBT+ must-stopovers.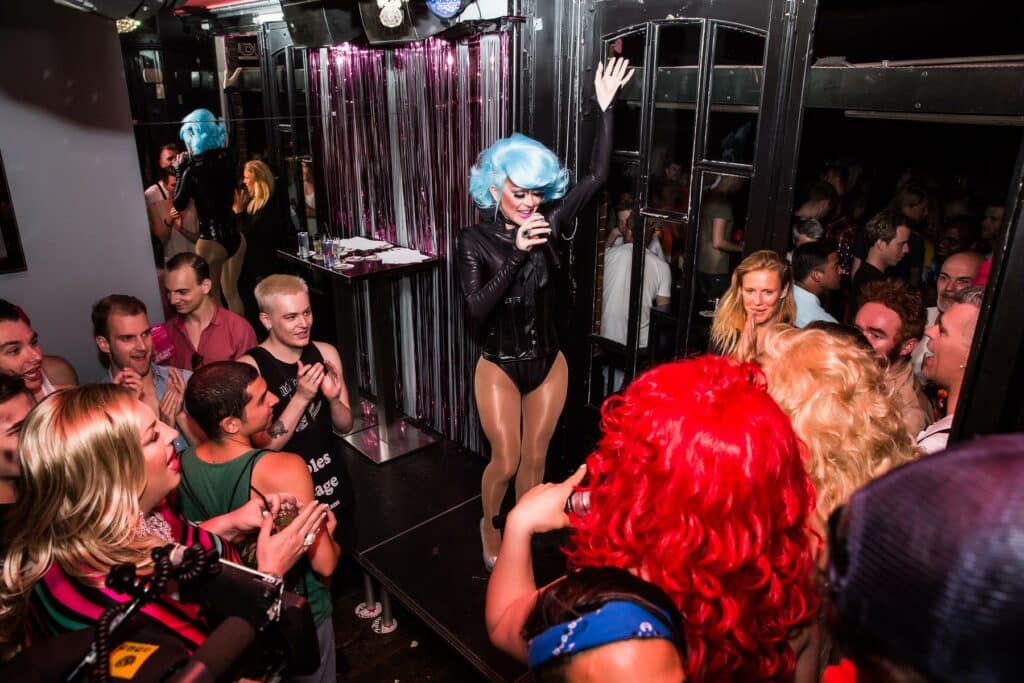 ADE embodies contemporary party culture with its unwavering focus on inclusivity and freedom of self-expression.
Before you embark on the journey that is ADE, you can head to Taboo Bar for gag-worthy drag shows and celebrations of – and by – the LGBT+ community. Taboo Bar is a pillar in Amsterdam nightlife and a haven for queer folks.
As an Amsterdam queer community hosting varied events, Lesbique will hold its first ADE festival event celebrating LGBT+ underground artists.
DJs blasting uninterrupted EDM will spin the decks at The Web, a beloved LGBT+ bar in central Amsterdam.
The ADE Gay Dance Event is the way to end the festival on a high note. GDE Amsterdam has proven to be an indispensable beacon of LGBT+ nightlife as it continues to bring queer art and folk to the limelight.
The ADE event is an ode to all the unsung LGBT+ artists that have shaped the music industry worldwide. Blend XL, where the GDE 2022 event will take place, is a sizeable LGBT+ nightlife spot in Amsterdam.
As the name suggests, Pornceptual is an erotic and queer art movement posing essential – yet controversial to some – questions about sexual exploration and fluidity.
Pornceptual will take over ADE 2022 with a daring event for the sexually unencumbered and those curious to unleash their desires in a safe space with strict consent policies.
You are encouraged – and required – to dress the part to fully immerse yourself in Pornceptual's ADE event. Techno music will serve as a sweet addition to the collective sensual odyssey at Parallel, an underground nightclub representing the voice of the new generation.