Las Vegas pool parties are where the boundary between day and night blurs in a swirl of swimsuits, sunnies, and the DJs' booming bass lines.
From Encore Beach Club's electronic-fueled dancing sessions to TAO Beach's VIP treatment, these are the poolside shindigs you can't miss.
Here's your ultimate guide to the best pool parties in Las Vegas.
In true Ibizian fashion, Drai's Beachclub is home to three pools, champagne showers, and the kind of memories you'll tell your grandkids about.
If there's anything the Las Vegas club does right, it's delivering top-notch VIP treatment. Be it through hip-hop performances from A-list rappers, foot-tapping DJ sets, or sunbeds that scream opulence, the pool party spot constantly surpasses expectations.
Encore Beach Club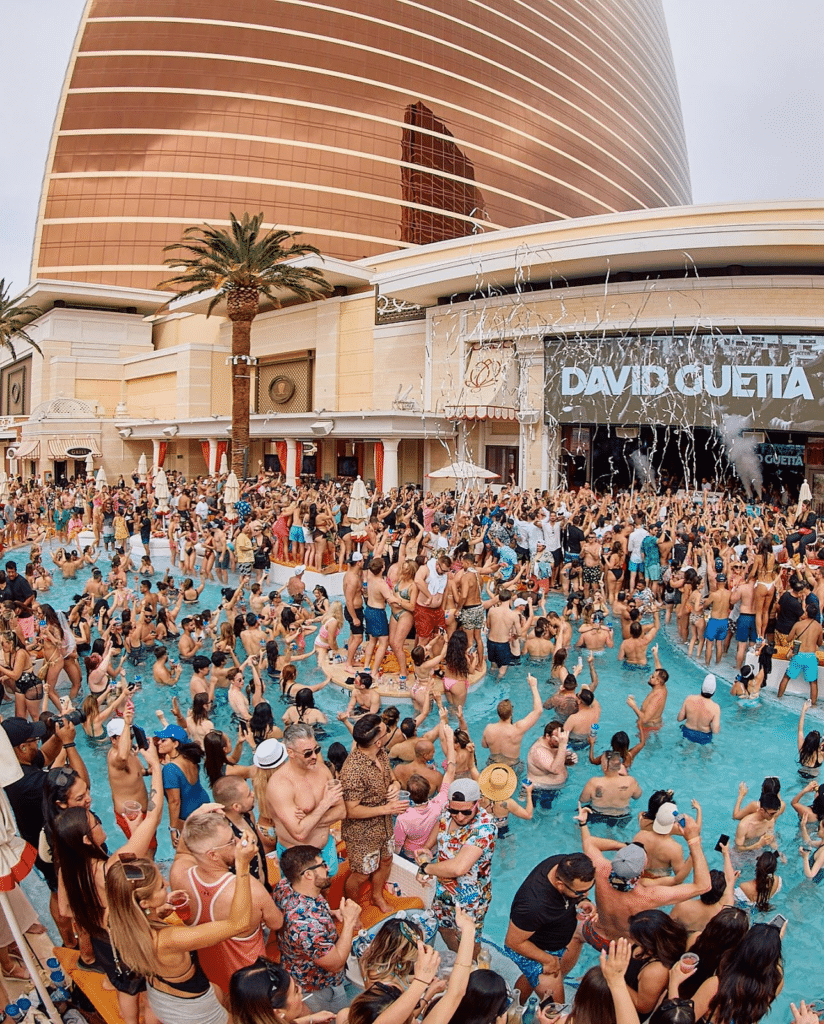 At Encore Beach Club, sun-soaked dancing sessions are no average pool parties. In this splashy fiesta, electronic maestros set the stage for uninhibited revelry.
Spanning a 3,000-people capacity, the daytime club features daybeds and private cabanas, inviting party animals to take a breather from the South-of-France-inspired pools.
Liquid Pool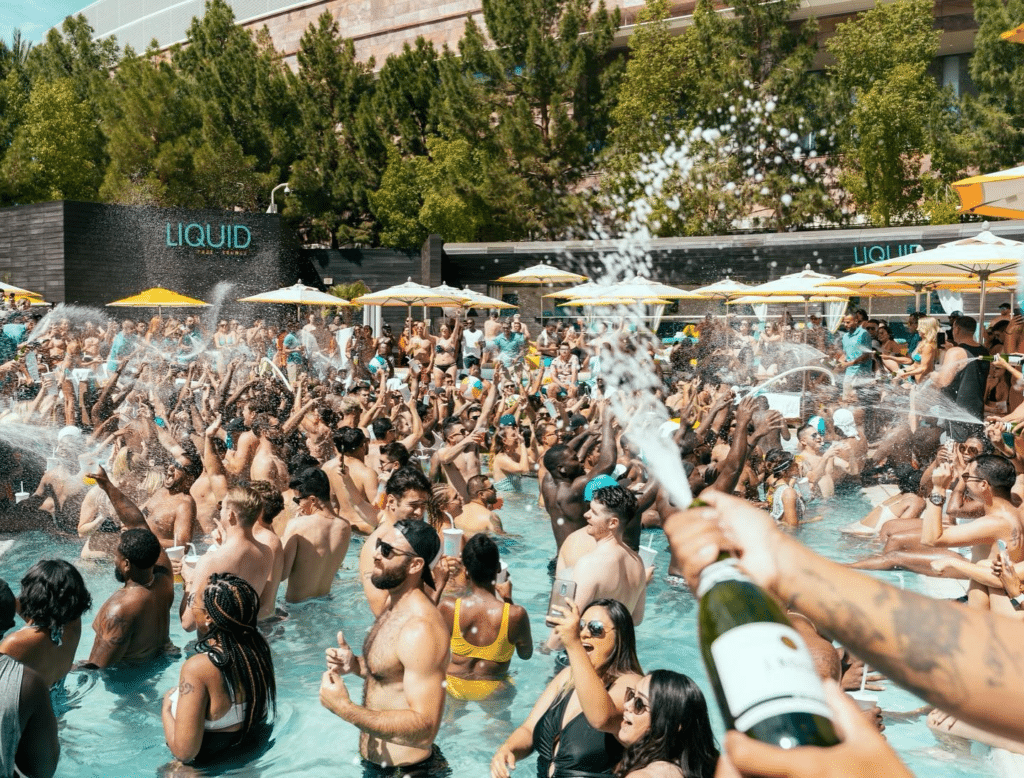 Liquid Pool isn't just another bland pool party. It's an unapologetically lavish playground of water, sun, and Vegas-style extravagance with bubbly-filled VIP services.
Upscale and contemporary, the Las Vegas pool party translates into an alfresco getaway where DJ sets become foolproof dance-under-the-sun experiences.
Wet Republic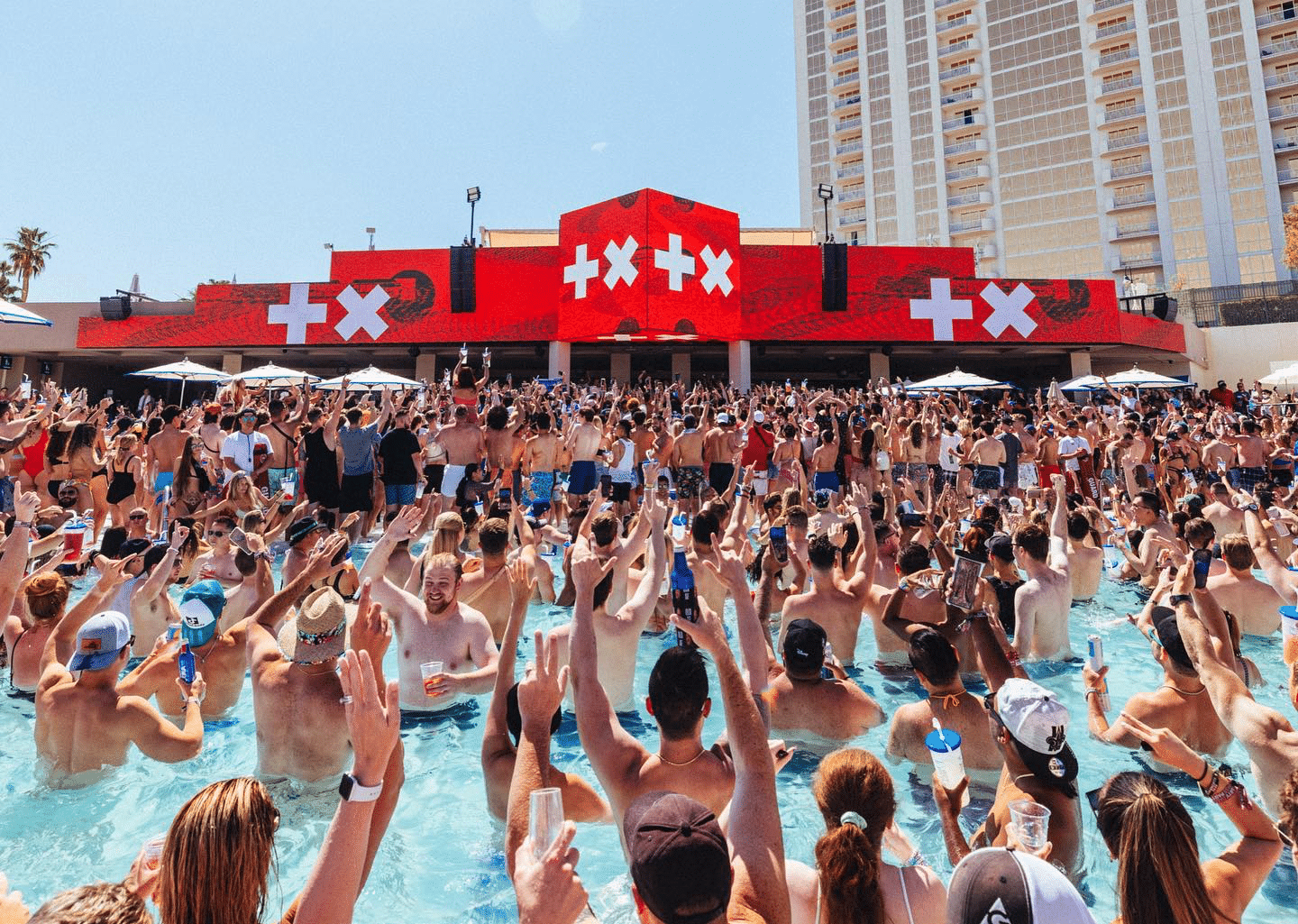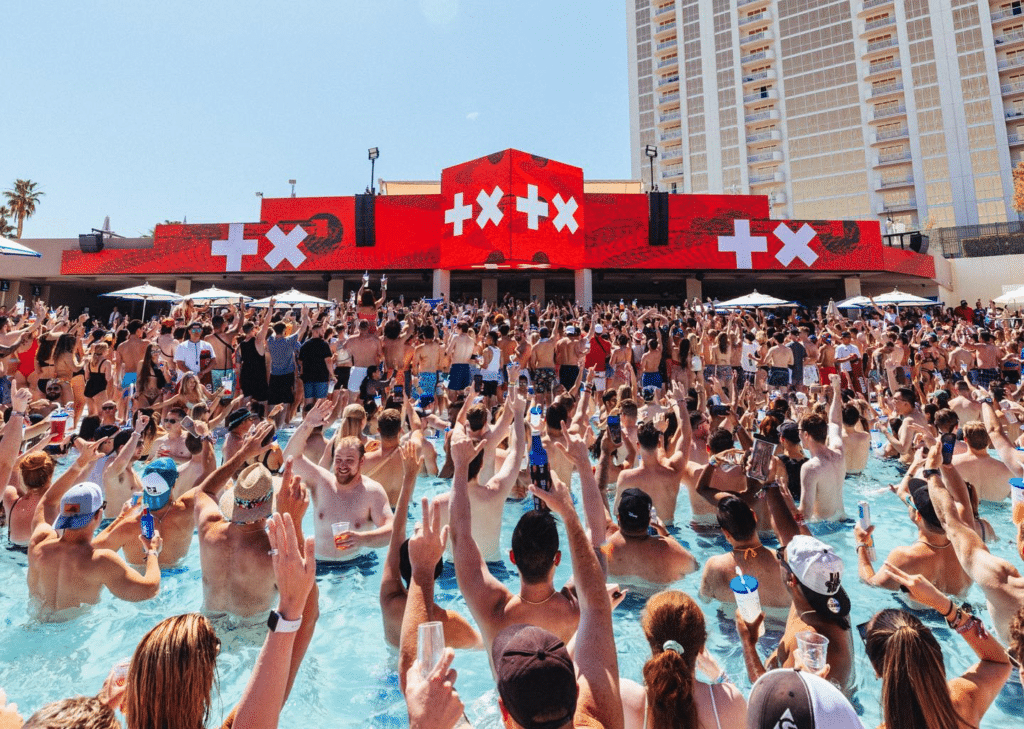 There aren't many Las Vegas pool parties that flip around traditional clubbing, but Wet Republic is one of them. Born to elevate the daytime dancing game, the entertainment oasis is anything but shy in booking top-tier talent.
Think EDM titans like Steve Aoki and Martin Garrix because that's what Wet Republic is about. At the end of the day, it is billed as an aquatic kingdom where sun-worshippers and thrill-seekers pay homage to the Viva Las Vegas spirit.
There is no actual beach at TAO Beach, or sand for that matter. But the day club has a lot of personality with lush sunbeds and towering palm trees, making even the most cynical Wall Street tycoon trade his pinstripes for a speedo.
The vibe is a mix of SoBe's snobbism slammed into Ibiza's hedonism, then given a turbo-charge of Las Vegas' energy. If that's the 'work hard, play harder' mentality, set to the siren call of world-class DJs spinning EDM.
When it comes to Las Vegas pool parties, there is a fine line between excessive and sublime. An extravagant sun-soaked affair, Marquee Dayclub marries the magic of high-energy music, crystal-clear pools, and uber-trendy partiers.
Summing up its dancing sessions is akin to describing a high-wire act – your need to feel the adrenaline rush to fully understand it.
Daylight Beach Club
In between dips and sips, Daylight Beach Club is more than a mere cure for the desert sun. Framed by lush palms, the daytime partying spot features a sprawling pool to replace a traditional dance floor and trades VIP booths for opulent cabanas.
Elsewhere, the quirky stage hosts world-class artists and performers, ensuring revelers won't spend too much time chilling by the poolside.
Ayu Dayclub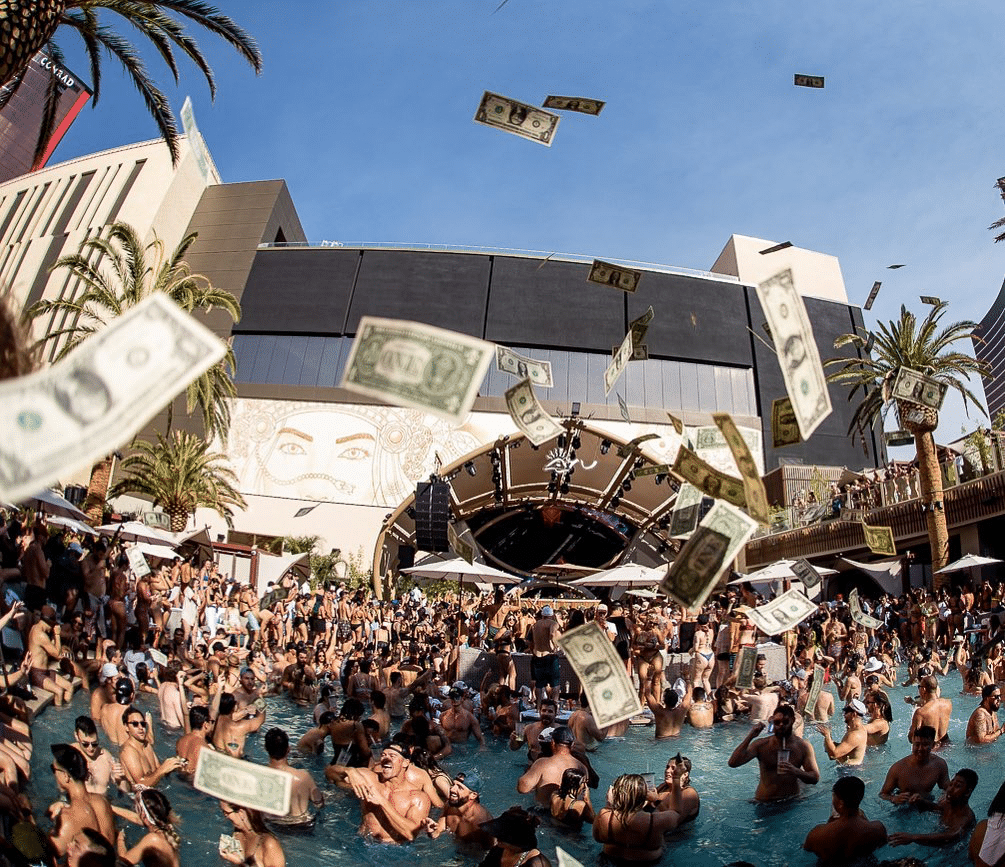 Billed as a Las Vegas pool party that "seeks to create harmony and balance by imitating nature in the design," Ayu Dayclub is a Bali-inspired oasis.
Some consider it a mecca for those who enjoy the golden trifecta of music, mingling, and the finest Mojito money can buy, while others describe it as a sudden sea breeze on a sultry day. One thing is for sure – in this upscale beach club atmosphere, the only rule is to groove on hip-hop and house until the DJ drops his final track.