Festivals with extensive lineups are the music spaces where international acts share the same stage with budding talents, and genre-blending lineups are at home. From the electronic-fueled Tomorrowland to the ADE mammoth, these are the festivals you can't miss.
Here's your ultimate chart of the festivals with the biggest lineups in 2022.
The Netherlands, Amsterdam
ADE, known as the world's largest digital gathering, takes over 200 Amsterdam venues and shakes up traditional possibilities with its stage framework and comprehensive concept.
Not only do attendees witness renowned artists like Martin Garrix playing their sets, but they can also participate in educational programs that offer a deeper understanding of the electronic music scene.
Southwest UK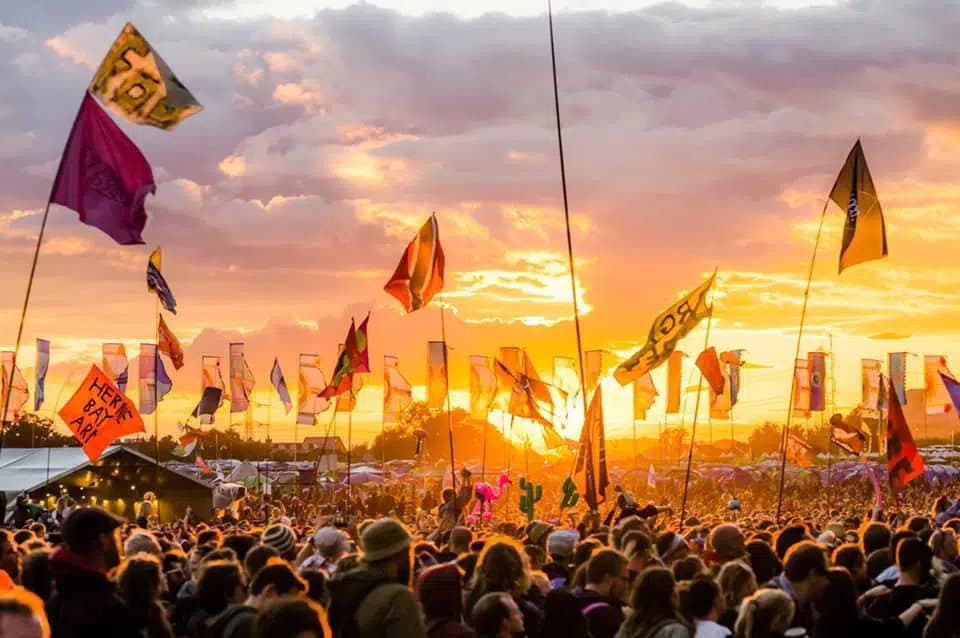 Glastonbury is an iconic music festival that doesn't require excessive advertising or aggressive marketing to sell its tickets. With decades of expertise and deep-rooted history, the multi-day event brings in some of the biggest names from rock, pop, hip-hop, and other genres.
Northeast Germany
With a Burning Man-like appeal, Germany's Fusion transcends the mere music festival status. Far from being your average music event, the multi-day fest is dominated by an avant-gardist attitude that meshes electronic beats and performing arts together.
A flower child at heart, Fusion has static artworks and sculptures scattered throughout the site.
North Belgium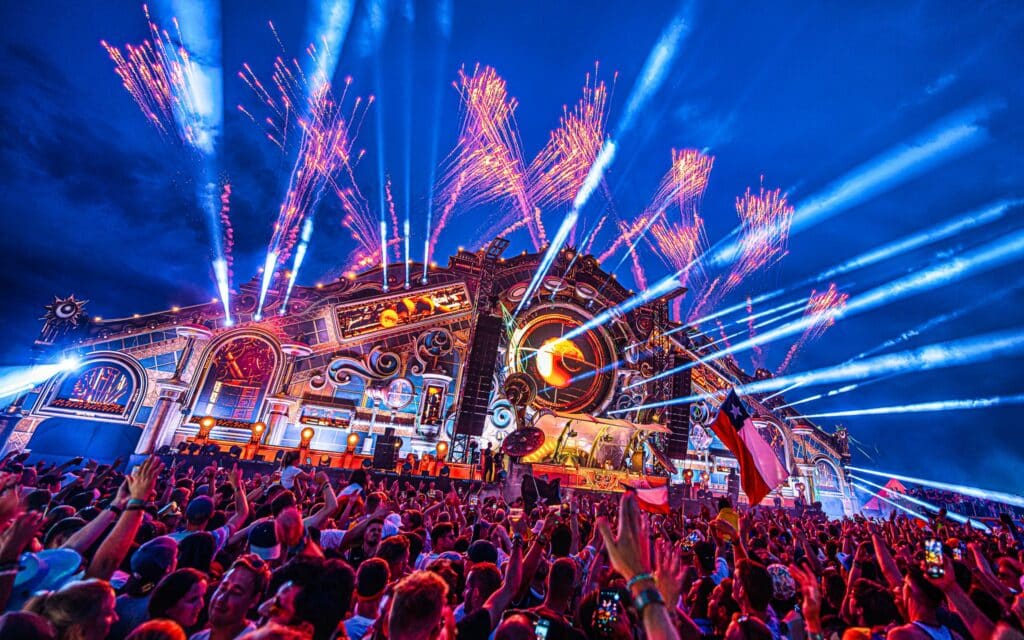 Ladies and gentlemen, the grandiose Tomorrowland needs no introduction. As a revered predecessor for all electronic events, it serves as an example of what every festival should strive to be: energetic, daring, and dedicated to perfection.
The soundscape is filled with captivating beats that make your feet move uncontrollably within this vibrant carnival-like wonderland.
East Brazil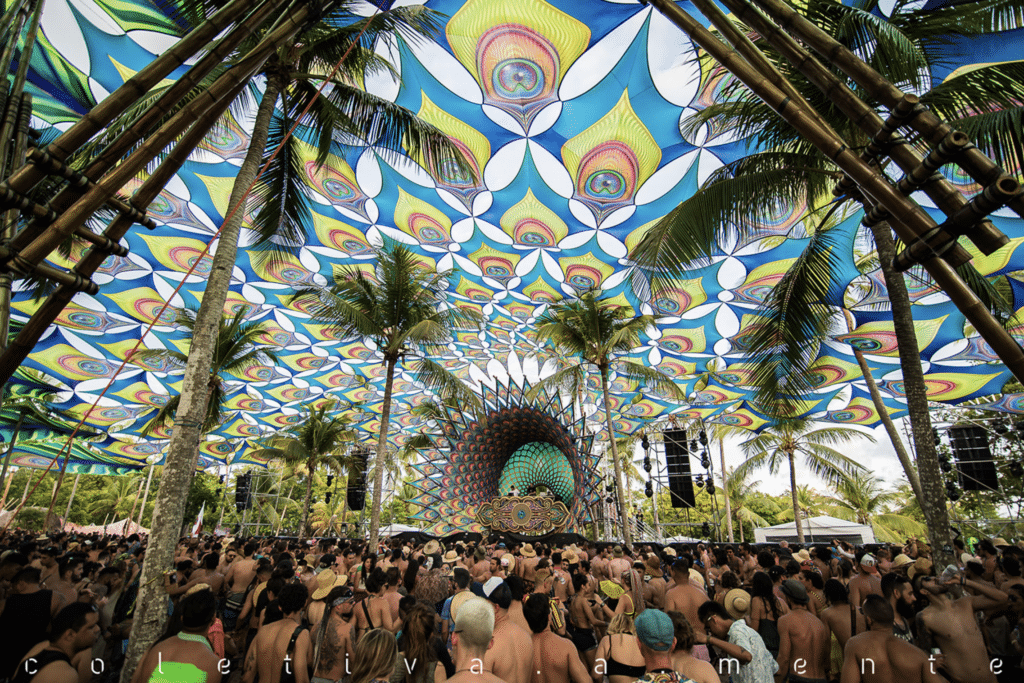 Just like the name suggests, Universo Paralello takes its festival-goers on an otherworldly musical journey. As the heart and soul of Brazil's psytrance community, the multi-day event creates a beat-fueled oasis on Bahia's beaches.
Hundreds of electro, reggae, and rap artists take to Universo Paralello psychedelic stages to deliver nine days of non-stop music.
Denmark, Copenhagen
With a history dating back to the 70s', Copenhagen Jazz Festival is one of the world's oldest music celebrations. The passion-fueled affair with the music niche it serves translates into a sumptuous feast where jazz bands take over the streets and Copenhagen's venues host exclusive performances.
As if this wasn't impressive enough, Copenhagen Jazz Festival features 1,200 concerts at around 120 venues.
South UK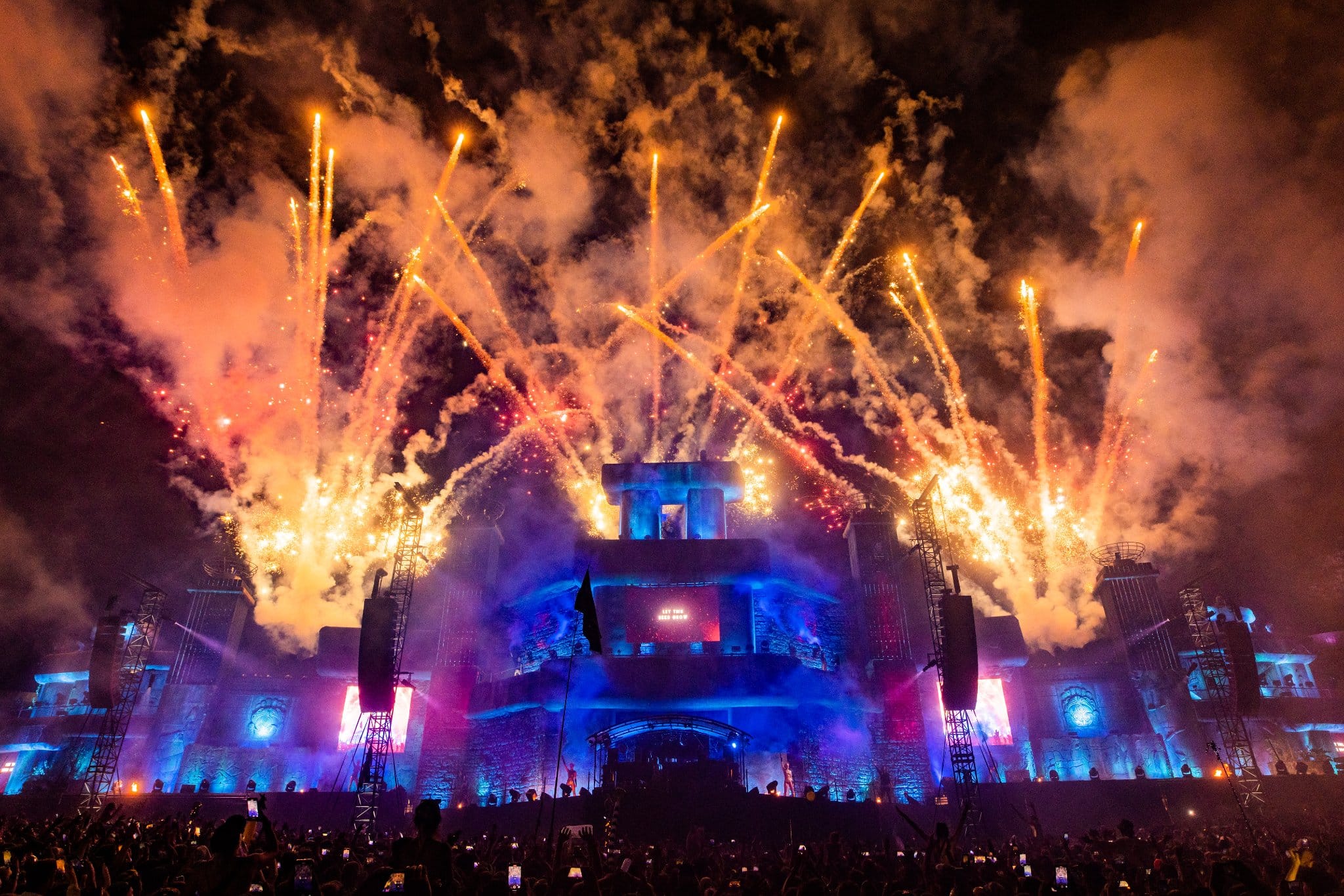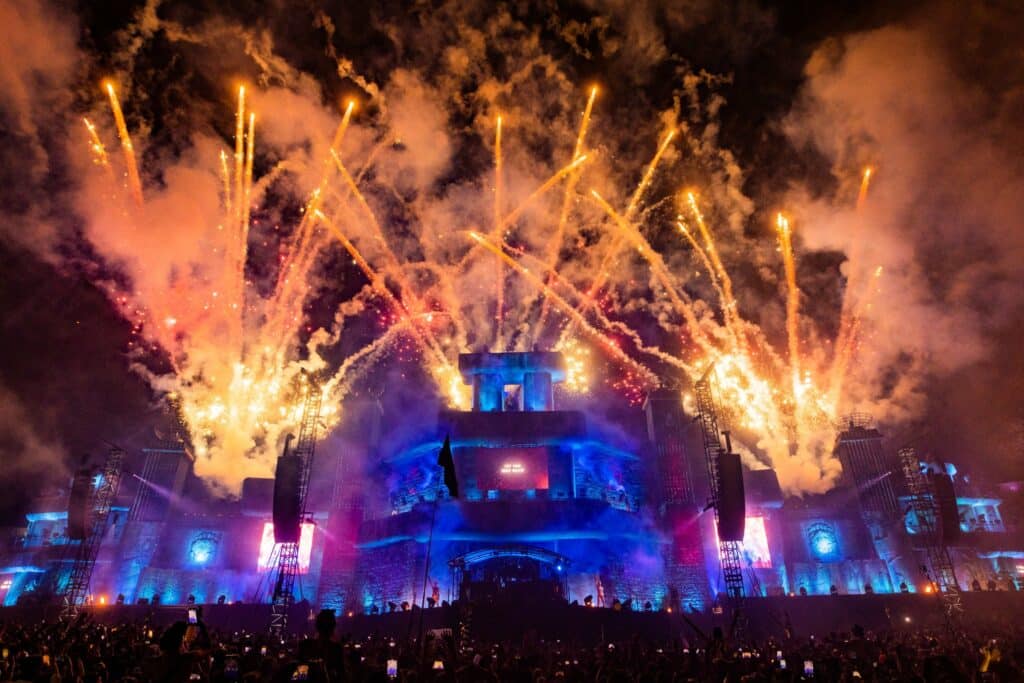 Step into a captivating theatrical world at Boomtown Fair- an event that goes beyond the typical festival experience. The multi-day journey, founded on eco-friendliness and social justice, artfully combines nature with technology through immersive lineups and energizing beats.
South UK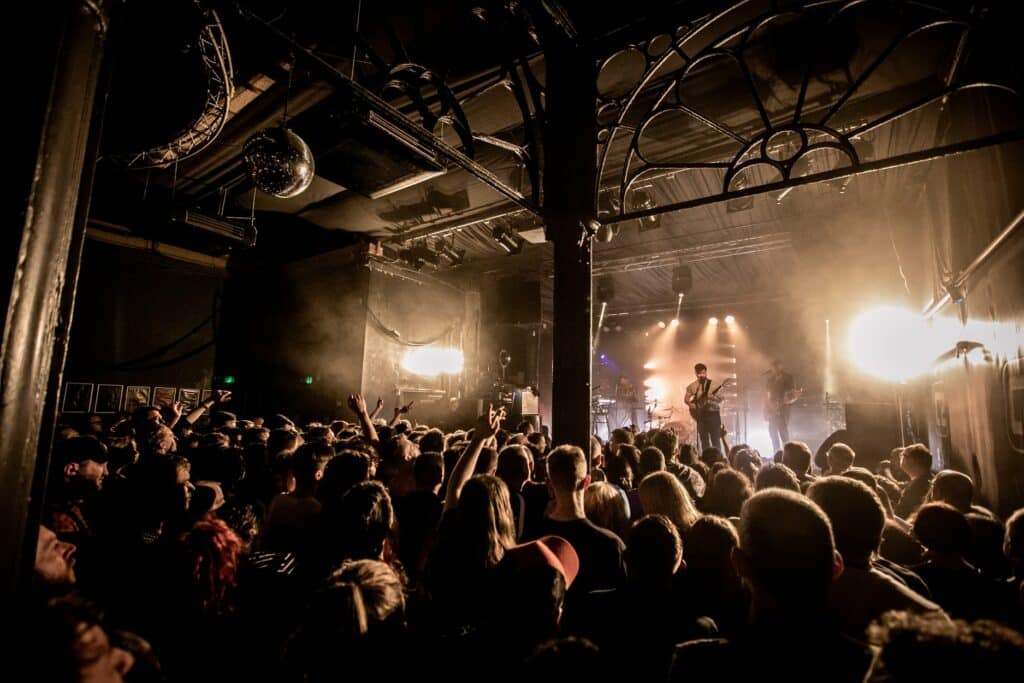 Alternative and bold, The Great Escape Festival proves that rules are made to be broken. With no main stage and no well-defined blueprint, the three-day music event invites music fans to enjoy over 500 budding talents and established artists in 35 walk-able venues.
Northwest Belgium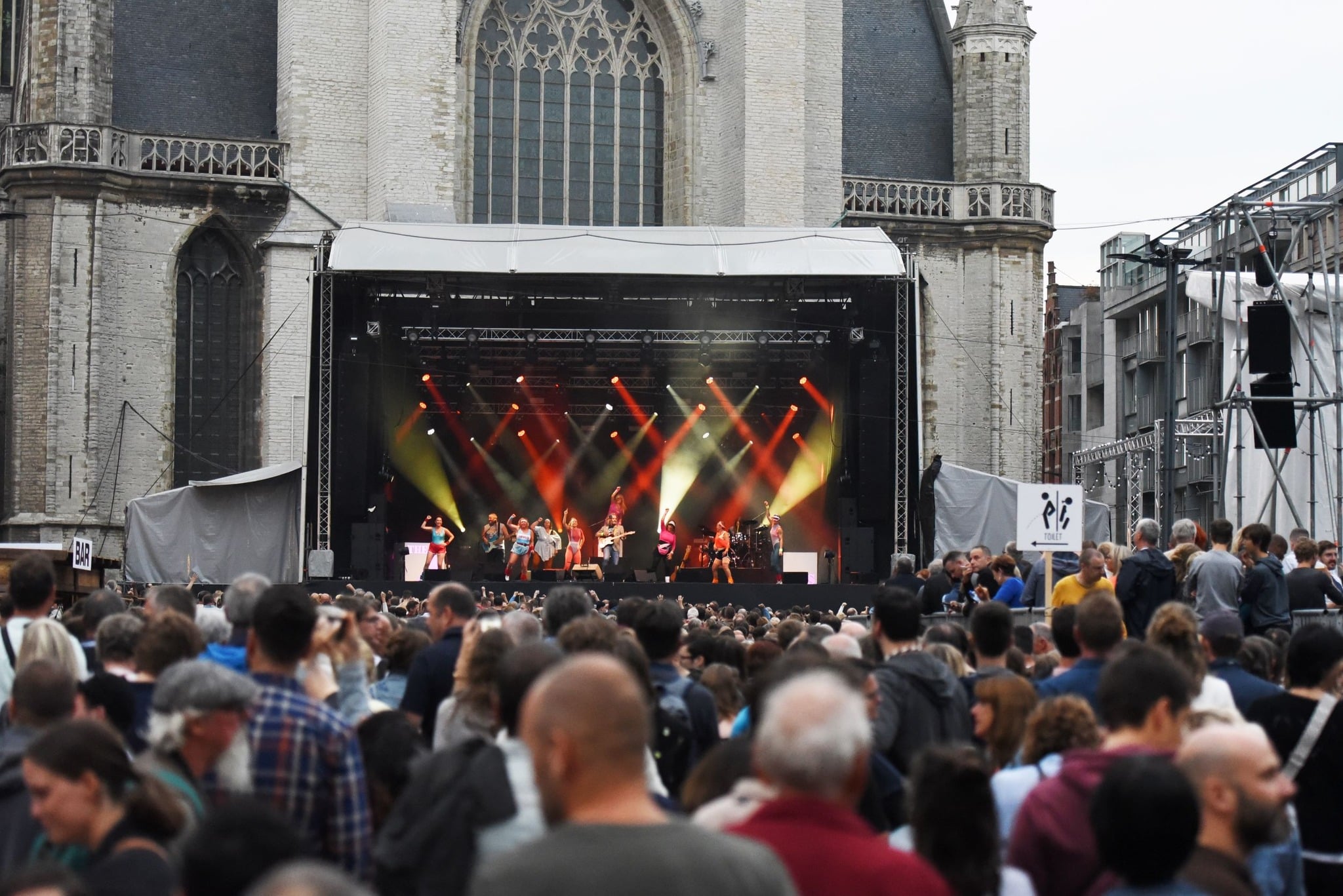 Also dubbed one of Europe's largest folk festivals, Gentse Feesten is a feast, music celebration, and cultural event all rolled into one. With seasoned event-planning expertise, the Belgium Festival attracts around one million visitors yearly.
No venue could hold Gentse Feesten's mammoth size, so the festival took over the whole city of Ghent to deliver unique performances.
Spain, Barcelona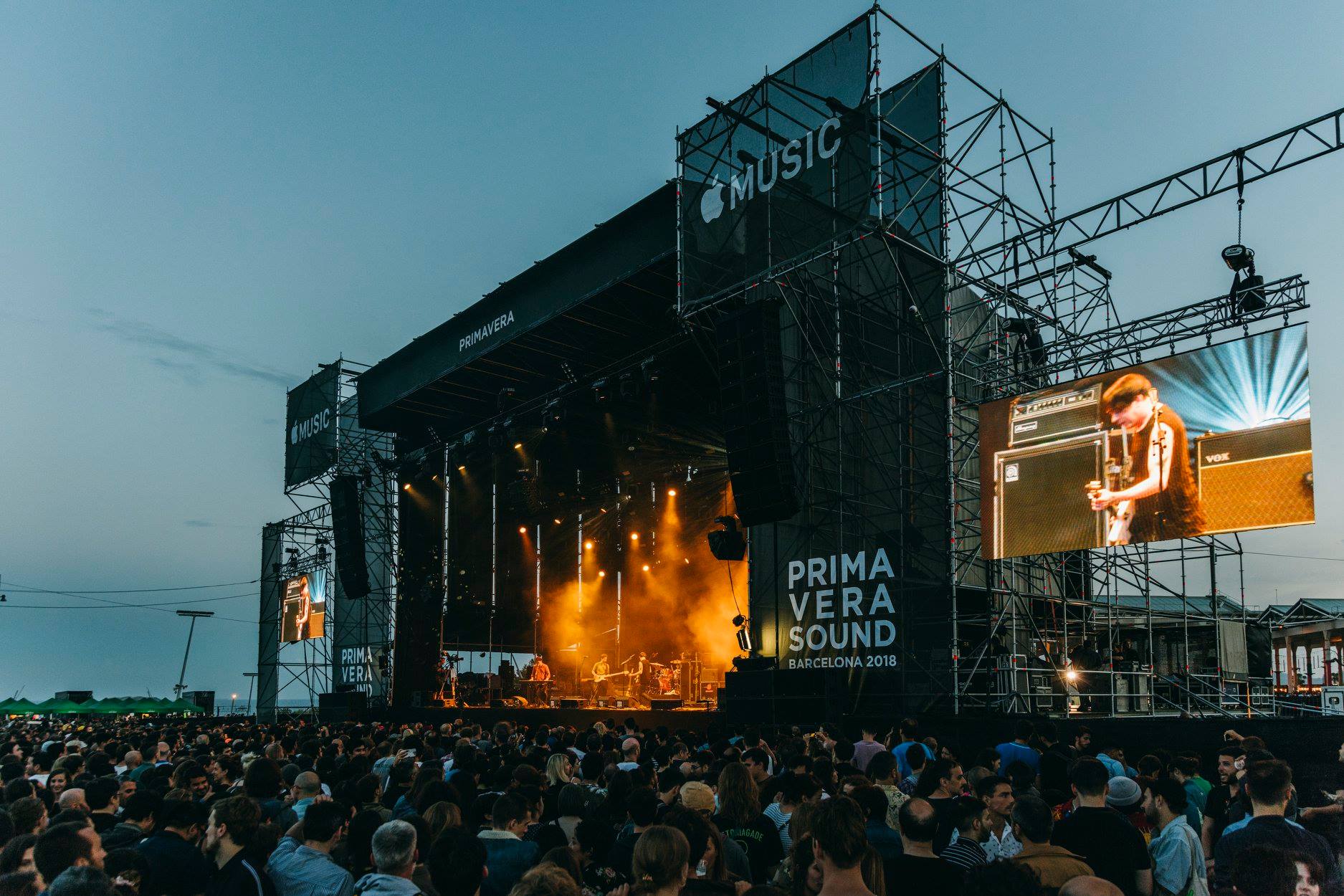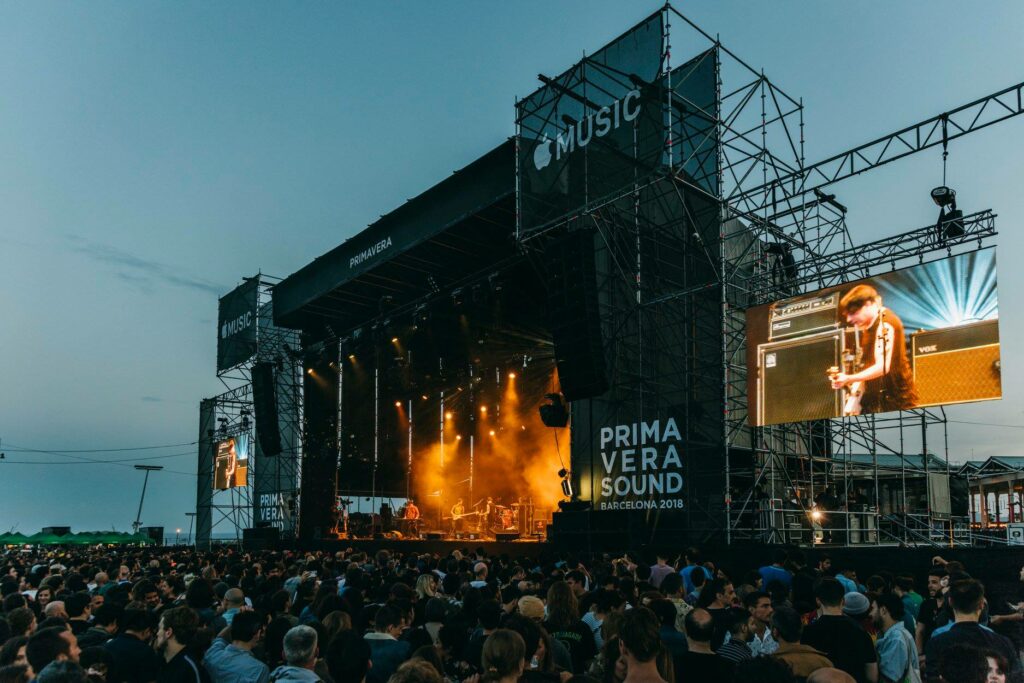 It's no secret that Primavera Sound is one of Spain's most unforgettable festivals. People both far and wide have heard stories or seen firsthand the power of its musical ethos, making it a must-see event for any music fan.
With a passion for bringing together an unparalleled range of talent in one spot, it's no wonder that so many music fans flock to its unique destination annually.
East Hungary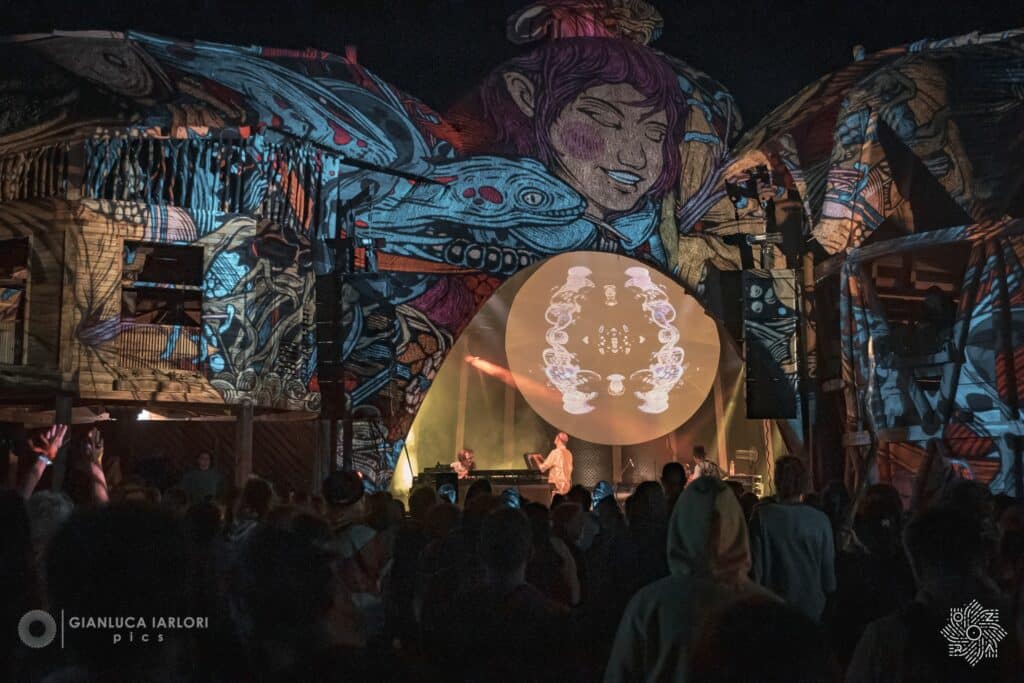 Some people would call it a transformational festival, but Ozora bills itself as a series of "psychedelic tribal gatherings." It started in 1999 as a solar eclipse celebration, but today it is the place to be for immersive music experiences.
If the electronic ft. psytrance lineups don't scratch your itch, Ozora's offbeat workshops and activities deffo will.
Serbia, Novi Sad
Serbia's EXIT knows that every festival-goer is different and taps into this diversity. Whenever the multi-genre music event takes over Novi Sad's ancient Petrodovian fortress, EXIT brings in over 1,000 artists. From electronic DJs to alternative rock beats, the fest is ready to serve it all.
East of Czech Republic
Beats For Love is not just any electronic celebration – it is the ultimate holy grail for techno greenhorns and EDM aficionados. As if its former coal mine location wasn't enough of a winner, the multi-day event hosts over 400 artists.
With a lineup like that and the kind of stage designs that make you look twice, Beats For Love's electronic temple status is well-deserved.
Germany, Hamburg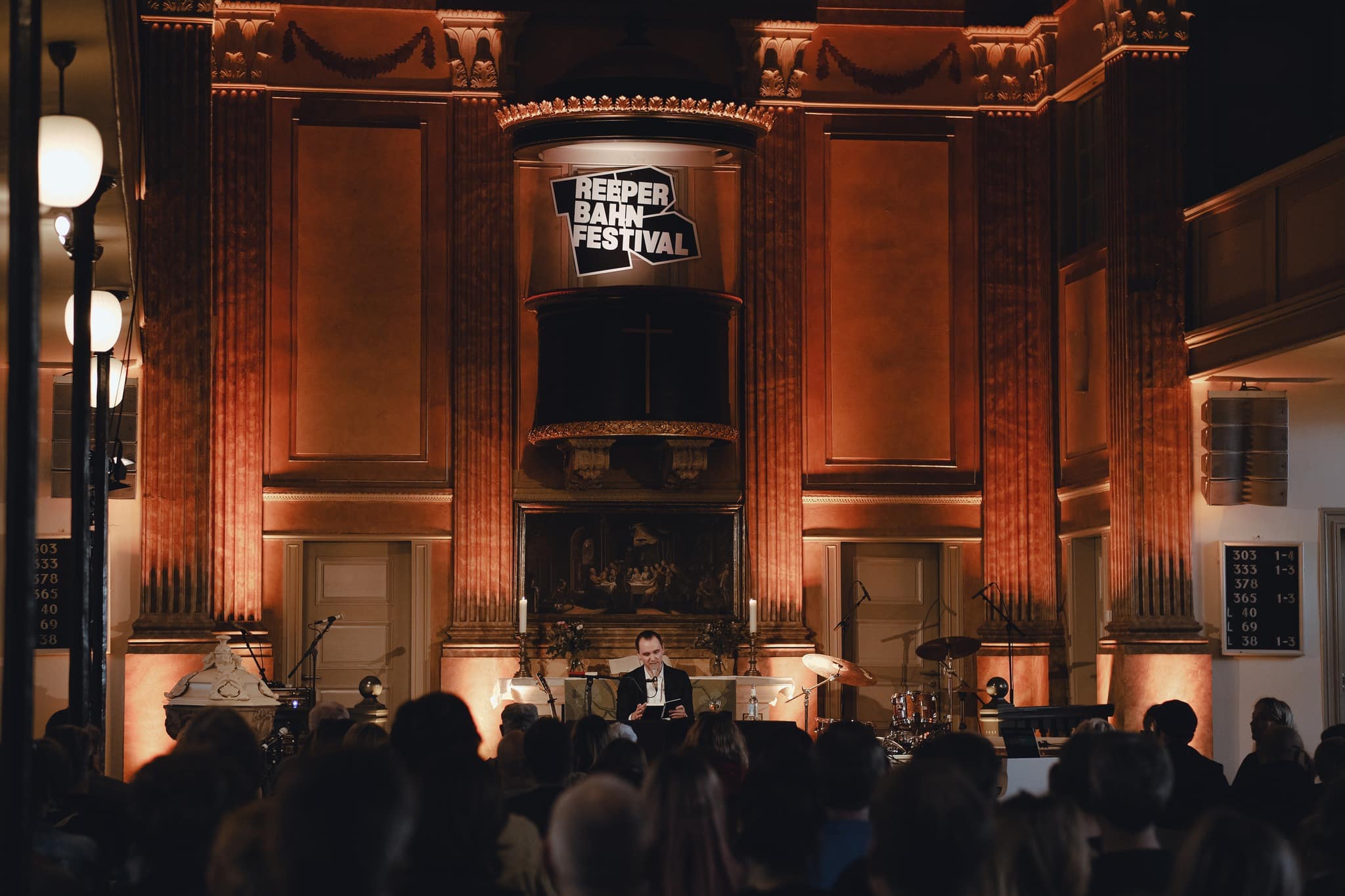 Everybody loves a festival that cares about its attendees' education. Also known as Germany's largest club festival, the multi-genre event hosts over 600 events in 70 venues. From art happenings to movie screenings, Reeperbahn Festival's program has it all covered.
USA, Pennsylvania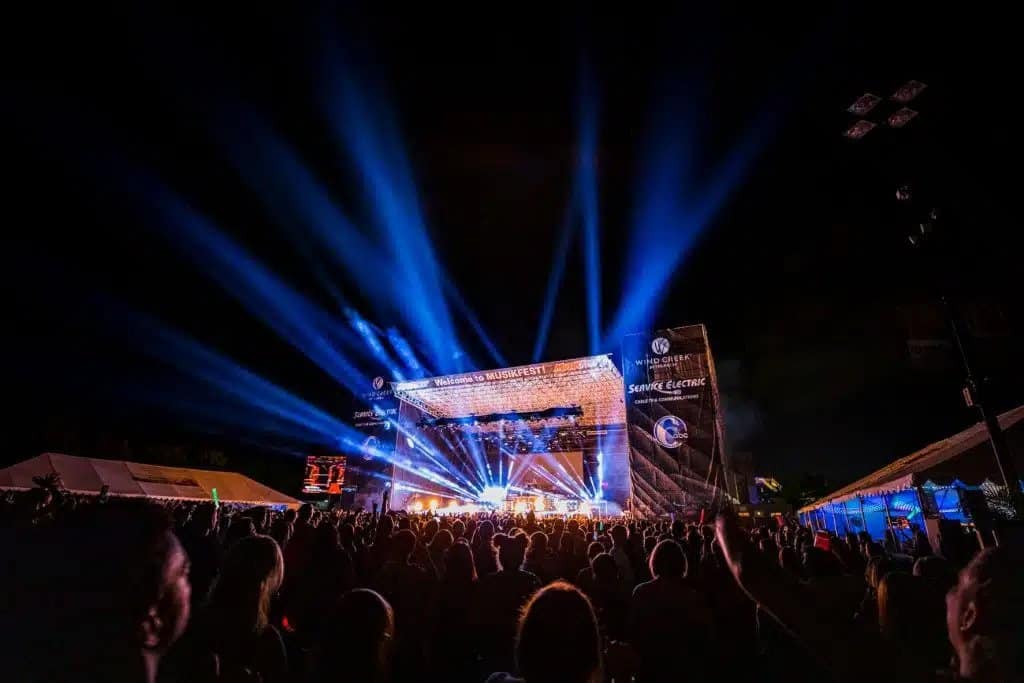 Musikfest believes that live music experiences should be for everyone. That might have been the mantra that shaped the event as one of US' largest free and multi-genre festivals. Run by a non-profit org, the Pennsylvania fest covers the whole music spectrum with 400 bands and ten headliners.
Northwest France
Despite its name, France's Hellfest is anything but hellish. It might be one of the most influential rock and metal festivals in the world, but the event has a laid-back appeal. Every June, Clisson's dreamy fields transform into an industrial world of electric guitars, skateboarding, and high-spirited performances.
USA, Florida
Oh, the beauty of the underground – unsung artists, experimental beats, and hard-hitting sounds. That's what THE FEST said when it based its ethos on alternative culture. Although it is part of the lesser-known festival industry, the event is big on booking with 300 performances, four stages, and 18 venues.
Northwest Germany
Can a one-day music festival host 400 artists? Yes, it can – and Ruhr-in-Love is a testament to that. Born in Germany and always ready to roar, the vibrant electronic event spans 40 stages and attracts tens of thousands of revelers.
As one might imagine, the event showcases everything from techno to commercial EDM with its generous lineup.
USA, Tennessee
AMERICANAFEST is a one-of-a-kind festival, offering not just hundreds of live performances from jazz, blues, and country artists at Nashville's most celebrated venues but also invaluable educational opportunities for industry professionals.
This isn't your average music event – the panel discussions are designed to both keep attendees entertained and inform them about key topics in their field.
West Germany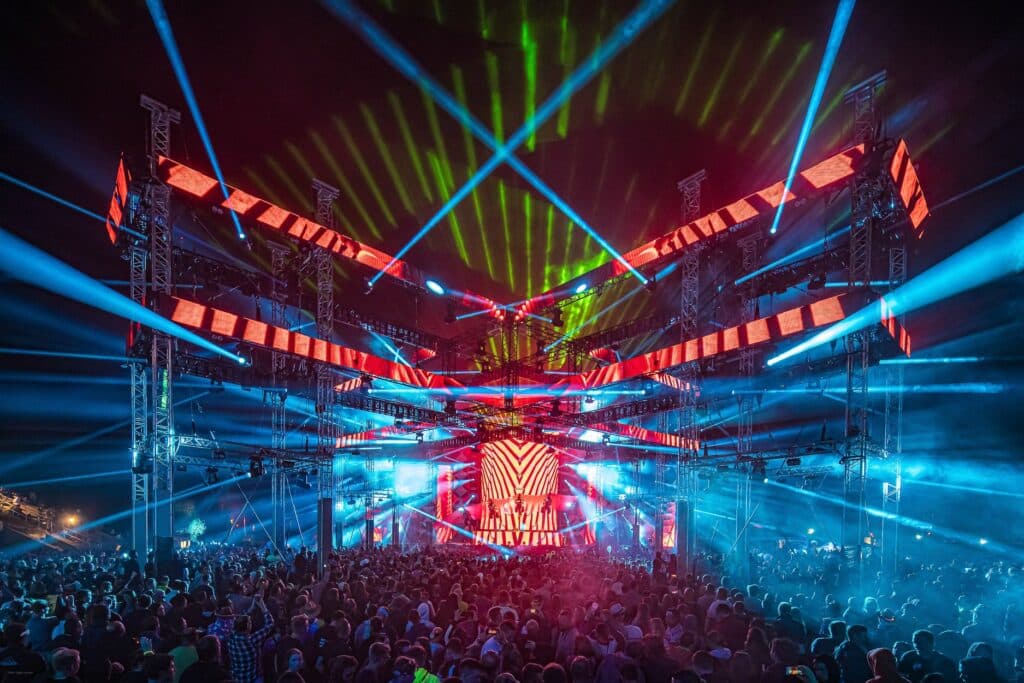 At Nature One, the power of electronic beats fuses with Mother Nature in a vibrant and innovative way. Spread across a former American missile base, this sprawling summer festival is full to the brim with pulsating trance and techno music – an idyllic paradise for all you party animals.