Ostrava, Czech Republic
Open-air
XL – 20k-50k
Electronic
$$
VIP, Live Music, Casual
+3 Days
Beats For Love Festival is a summer gathering for electro-heads, EDM aficionados, and techno greenhorns from Czech Republic and beyond.
Launched in 2013, the four-day music event was founded by Kamil Rudolph.
Every year, the festival takes over the unique site of Dolní Vítkovice, a former industrial area used for coal mining and iron production in east Ostrava.
Home to everything that falls into the electronic spectrum, Beats For Love Festival hosts everything from bullet-hard techno to bumpy EDM.
With its industrial location, 13 stages and blue-blooded lineups, the music event is Czech Republic's biggest festival. By taking the industrial partying concept to the next level, Beats For Love attracts tens of thousands of music fans from all over Europe.
Here's everything you need to know about Beats For Love Festival.
The festival takes place in a former coal mine
Scoring an enviable location, Beats For Love calls Dolní Vítkovice its home. An industrial heritage that was once known as a coal mine and iron refinery, Dolní Vítkovice is part of the European Cultural Heritage list.
Featuring a unique industrial architecture, the site has become a hotbed not just for musicians but also for graphic artists, sculptors, and concert lovers.
Beats For Love only speaks the electronic language
Curating lineups is an art, and the electronic festival brings it to an adulation level. With names like electronic powerhouse Armin Van Buuren, the iconic Timmy Trumpet and psytrance duo Vini Vici, it's not hard to see why Beats For Love is a big gun in Europe's festival calendar.
There's a lot to explore in the electronic world, so the fest ensures that audiences will get a taste of all its subgenres.
If you're into pumping bass sounds, visit the Drum and Bass Stage to see artists like Black Sun Empire and Buunshin. In the mood for some reggae? Check out Vandal and Jacky Murdae on the Reggae 2 Jungle Stage.
Whether it's electro-swing, hardcore, or techno, there are tons of DJs you can groove to at the festival.
The stage game is something else
Throughout the years, Beats For Love keeps changing its stages to accomodate the ever-changing crowds and increasing number of artists.
When the festival started in 2013, there were only six stages for 200 artists. By 2019, there were 14 stages showcasing more than 400 artists.
Beats for Love sold out their tickets two years in a row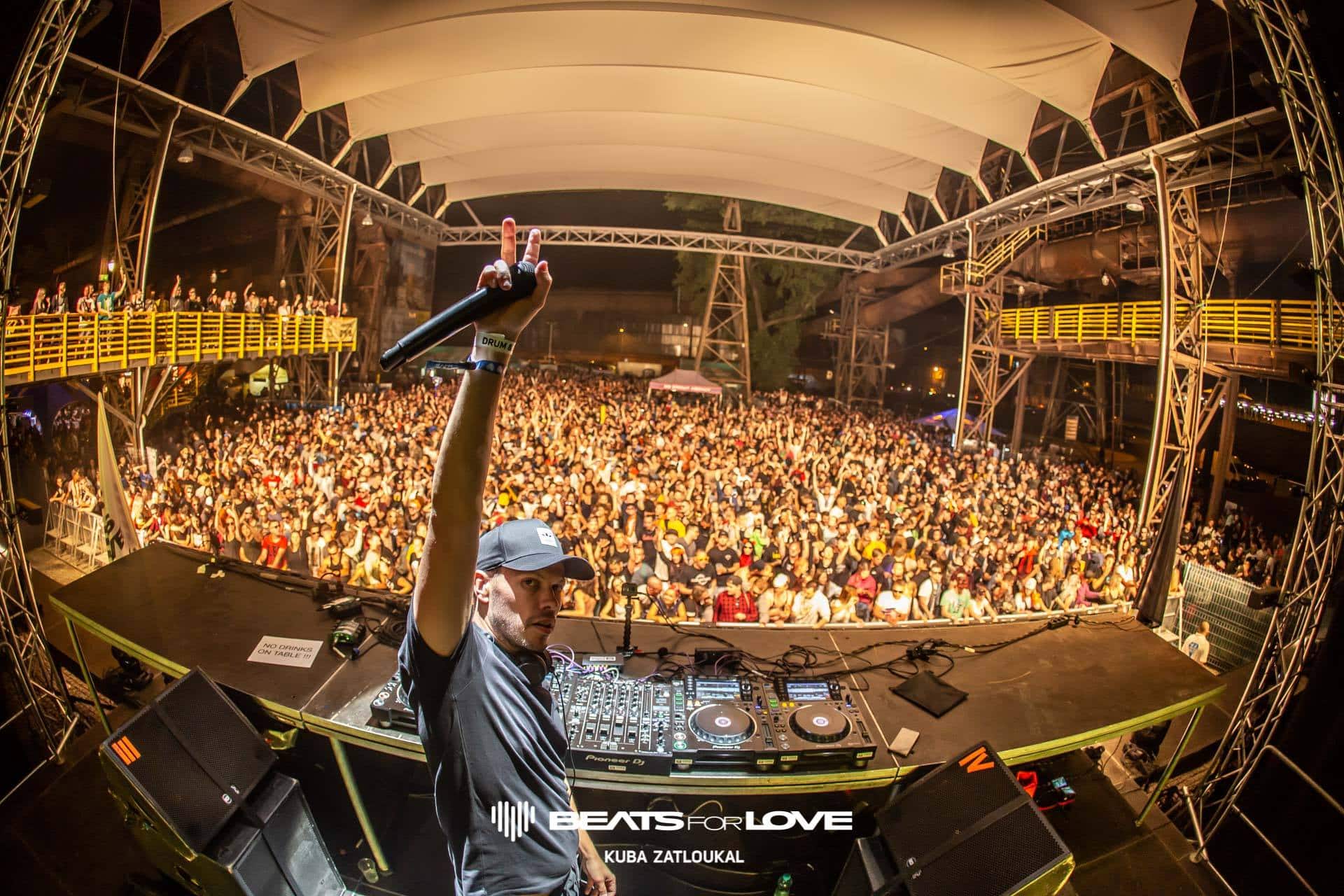 During Beats For Love's inaugural event, the festival attracted a humble 25,000 festival-goers, but attendance continued to grow steadily.
It was only in when the festival sold out all 42,000 tickets. This happened again when it managed to sell out for two consecutive years – 2018 and 2019.
Beats For Love was the first festival to bring Galantis to the Czech Republic
In 2018, Beats For Love invited electronic duo Galantis, famous for their hits No Money and Peanut Butter Jelly. It was also Galantis' first performance in the Czech Republic.
You can camp out on the Beats For Love festival grounds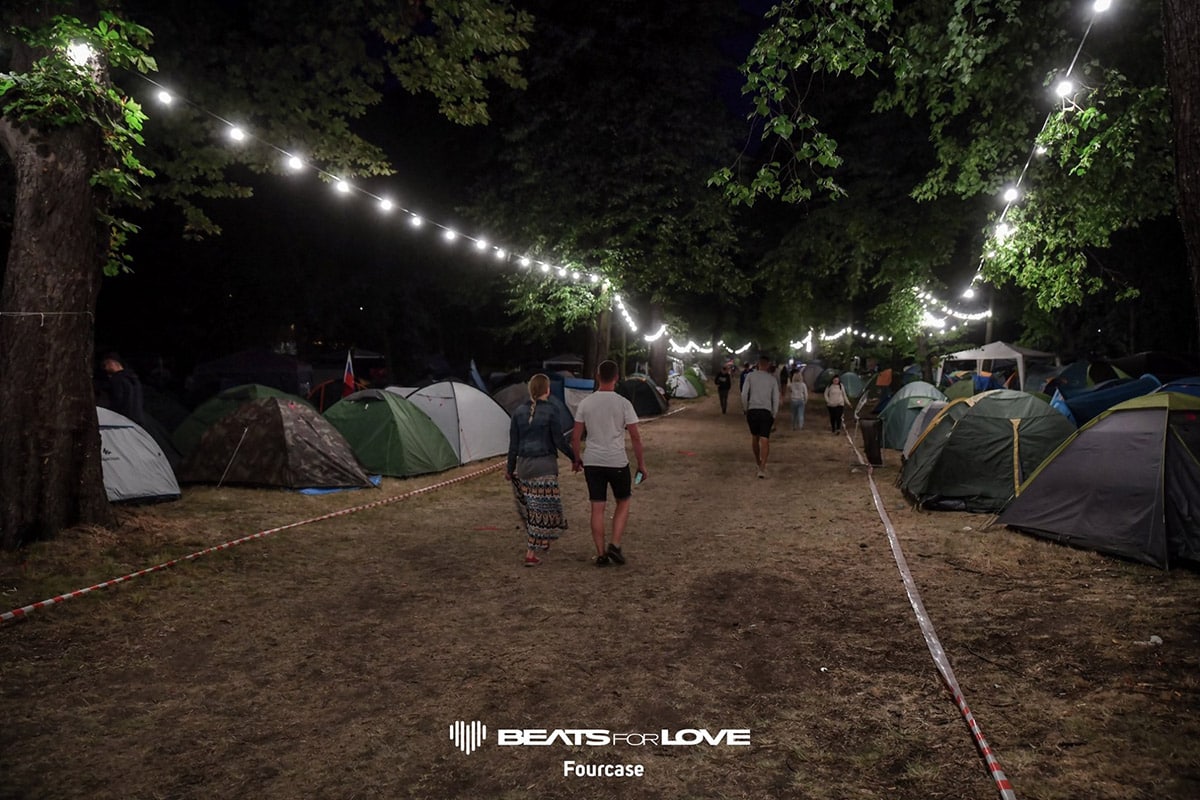 Sick of staying in hotels? Beats For Love offers visitors the chance to camp out on their festival grounds: Love Camp and Love Village.
For Love Camp, you will need to bring your own tent, camping mat, sleeping bag, and other camping essentials. Meanwhile, Love Village provides you with a large tent and entrance for five to eight festival-goers.
Whether you're sleeping at Love Camp or Love Village, you'll be provided with amenities like 24-hour reception, access to the Love Pub, and a store selling common items.
Festival-goers can chill at three VIP Zones
In the mood for the VIP treatment? Beats For Love has got you covered.
The festival has a couple of VIP zones for you to have a more comfortable experience while watching the performances. There are three VIP zones available – Love Stage, Gong, and Walkway Under the Furnace.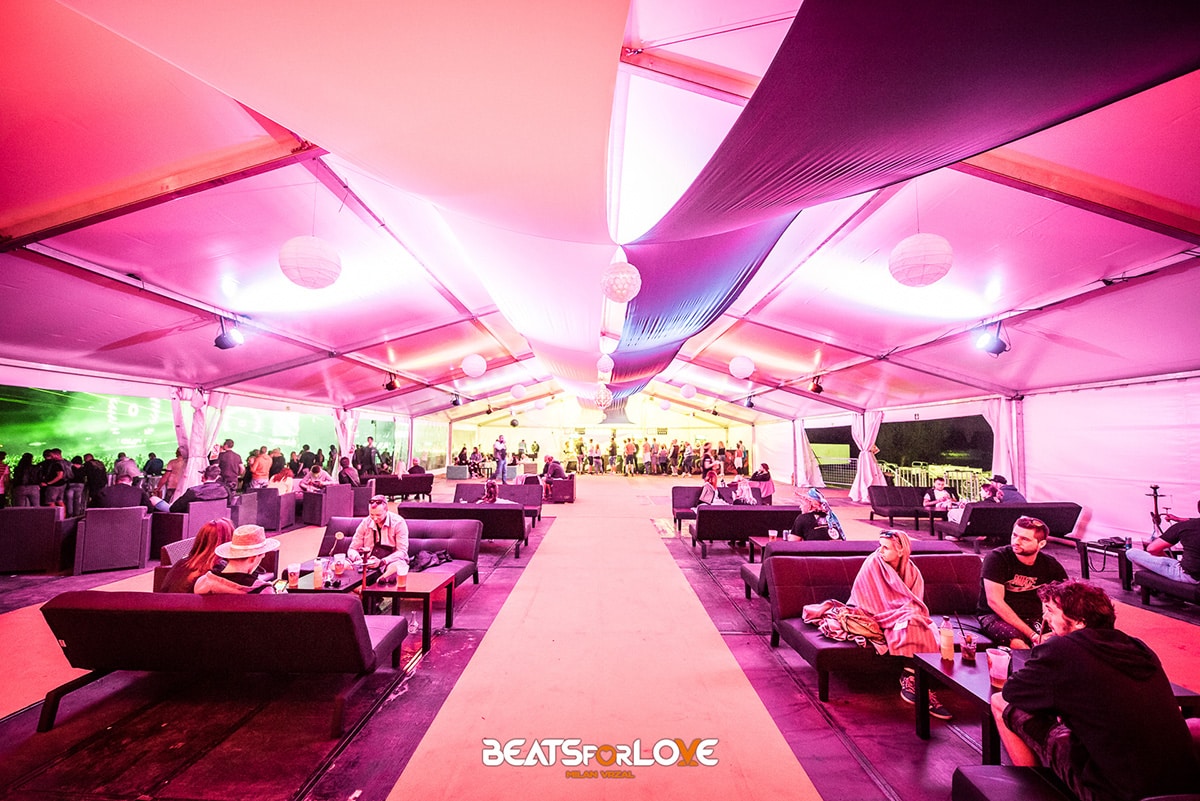 Love Stage consists of a massive tribune with a terrace close to the stage. With plush seating and a generous bar, this is a full-on VIP experience.
Meanwhile, the Gong zone is a multifunctional auditorium where you can relax and unwind as you marvel at its distinct architectural design. If you want to watch Beats For Love from above, the Walkway Under the Furnace zone will come to your rescue.
Beats For Love is a festival with a good cause
Charity is a big part of Beats For Love. In 2018, the festival organizers donated 300,000 Kč (approx. $13,500) to Strom Života, a hospice that takes care of individuals in the final stages of incurable illnesses.
But the donation wouldn't have been possible without its festival-goers, who contributed with $6,672.07 through public collection. The funds were used to purchase medical supplies and improve the hospice.