Now there's an answer for this not-so-rhetorical question
You might not be a pro festival planner. Perhaps you're part of the gang that adds a dash of spontaneity in everything they do. Damn, maybe you are free-spirited enough to impulsively decide you want a festival pass around your wrist and a questionable amount of booze in your body by the end of the weekend.
Either way, all of those scenarios end with the same fruitless "festival near me" Google search.
If you haven't tested your luck with the search engine's festival hunting skills yet, we will give you a remorseless spoiler – Mr. Google isn't much of a hardcore festie. Breathe in and breathe out because we have some good tidings too.
Through its advanced filtering system, Soundclub, the social platform fostering over 2,000 music festivals, creates a digital realm where your personal likings reign supreme.
That includes your location, too. Maybe you are in Miami for the week, trying to pursue the American Dream at a beach festival. Or maybe you're a Londoner who wants to lose his festival virginity in his hometown this Saturday. Either way, Soundclub has it all covered for you.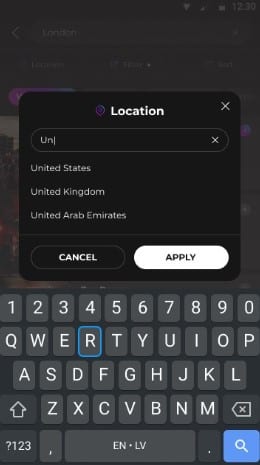 By selecting the location and setting the distance range you are willing to roam for your fav DJ's stellar beats, Soundclub puts tens of music festivals at your fingertips.
The best part about it? All of them are near you, wherever you are on the globe.