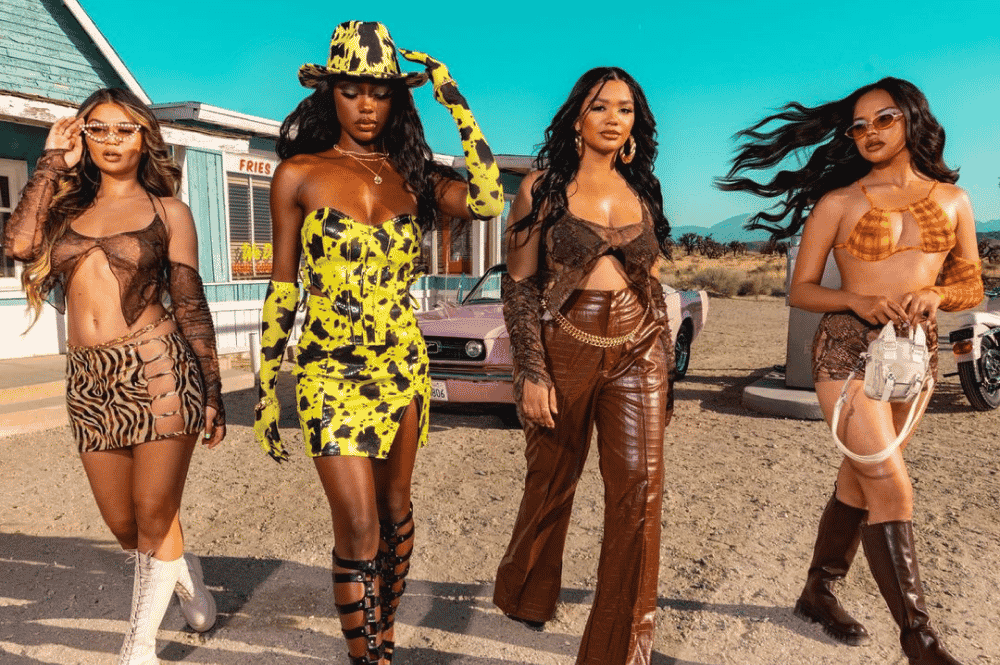 With summer basically upon us, the only things we care about are staying hydrated and hunting for festival fashion brands. While festival fashion brands seem like the ultimate festi desti, high street shops also feature crop tops and trippy prints that scream festival season.
We know them, we love them, and we bagged dozens of clothing items from their e-commerce websites. We rely on them for the ultimate cocktail dress and the 'it' pair of smart pants – but they morph into festival fashion brands as soon as the fest fever kicks in.
Boohoo has built a solid reputation when it comes to smart-casual ensembles, and their festival wear collections are no exception. From flirty boho dresses to vibrant statement bumbags, Boohoo shows us that we can count on the high street for top-notch fashion finds.
Boohoo is the perfect choice for those looking to stand out like Paris Hilton did on her 21st birthday, embracing a daring yet feminine festival persona. With all-over metallic looks and edgy tops, Boohoo offers an eye-catching style that brings the heat while remaining unique and stylish.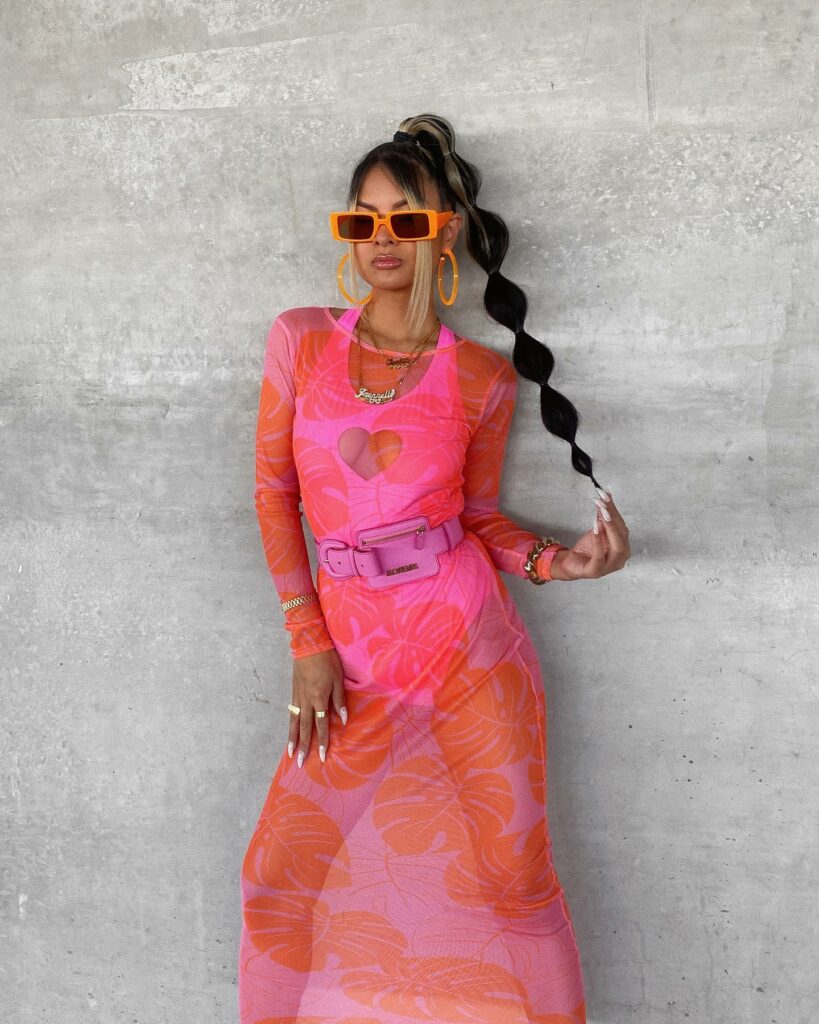 Shein offers an abundance of options to fulfill your every fashion needs – from sassy neon unitards, to delicate sheer maxi dresses and everything in between. Browsing the clothing store's extensive selection may be as nerve-wracking as losing your fest gang at the bar queue, but rest assured that there isn't a single trend Shein hasn't covered.
Shein is the clear winner when it comes to providing an array of eye-catching festival looks. From countless colors and prints, the online store offers lots of fun options that can be mixed and matched – perfect if you are looking for something out-of-the-box and on a budget.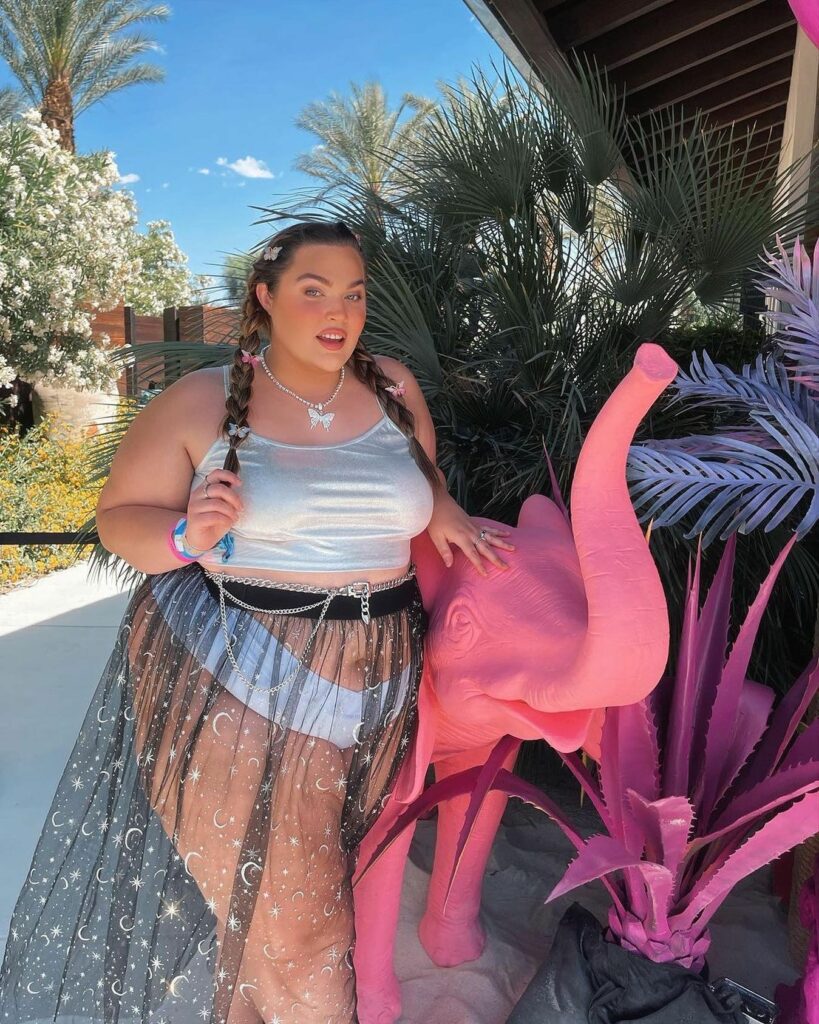 ASOS's brand COLLUSION is a fusion of streetwear and festival fashion. With tie-dye, neon colors, and camo prints being the signature motifs for this Gen Z focused label, one quick glance at its ethos will reveal how it stands out from other festival brands.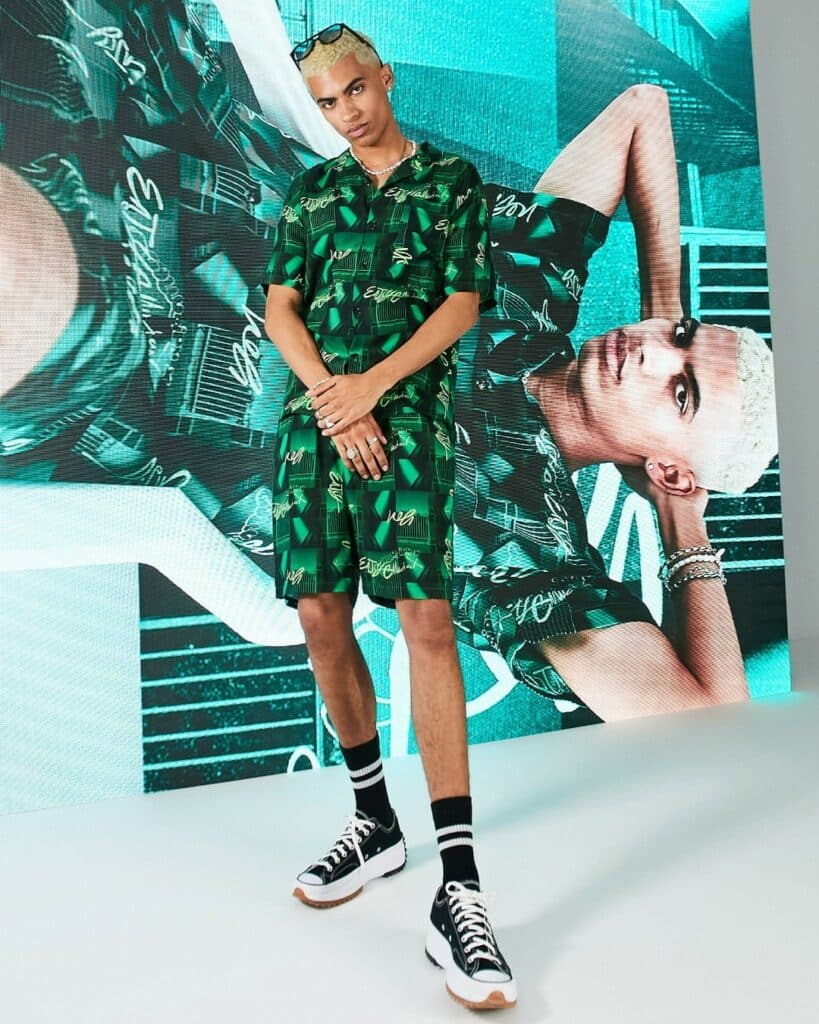 COLLUSION believes in breaking the boundaries of fashion through experimentation. Most of its clothing pieces come in a gender-neutral design, perfect for festival-goers who crave something unique and eye-catching.
You can find oversized T-shirts that exude eccentric colors, coupled with camouflage trousers that are ideal for muddy festivals.
Are you ready to showcase your unique style? Pretty Little Thing offers a spectacular selection of festival-ready apparel that will help you stand out from the crowd. From dazzling bralettes, striking prints and patterns to billowy pants, and vibrant rainbow co-ords, there's something for everyone.
Whether you're looking for killer crochet, denim corsets, or feisty pastel dresses, Pretty Little Thing has got all your fashion needs covered. With an amazing selection of Instagram-worthy and wild designs that are both stylish and comfortable enough to be worn all day, the festival fashion brand has you covered from head to toe.
When you rock the latest Nasty Gal look, you can be the one to take over the stage. Representing a modern twist on vintage style, Nasty Gal is dedicated to making sure you stand out from everyone else at festivals.
This brand encourages you to express yourself creatively, no matter how unique the idea is. You can find everything from hot-pink leather skirts and zebra-print scarves to royal-blue fringe western jackets – whatever your style may be, you will surely find something to scratch your itch.