Oh, the mighty dance floor. The sacred space where David Guetta played his first track, illegal raves were born and UK's garage saw daylight.
Not all of us witnessed those moments, but nightlife magazines did. With their commitment to bringing in-depth coverage and hard-to-score interviews to the table, those digital encyclopedias made navigating the nightlife realm easier.
For the sheer sake of self-expression, communion, and beat-fueled pleasure, clubbing culture magazines became clubland's voice and the middleman between the dance floor and the clubber.
Clubbing culture has spawned new beats, hit singles, coveted record labels, and an insatiable appetite for music festivals. Resident Advisor was there to document, celebrate and put them into words.
History
When it was daylight in 2001, RA Magazine was a humble project with an even humbler mission. Founders Paul Clement and Nick Sabine each chipped in $400 AUS to create a digital platform where music discovery, electronic artists, and beat-fueled events meshed together seamlessly.
Back when the nightlife magazine was a mere twinkle on the editorial market, the electronic wave was rearing its head. Techno greenhorns and electronic enthusiasts fell in love with its heart-thumping bassline.
Still, information about new tracks, fresh DJs, and next weekend's rave relied on inconsistent word of mouth.
Through local news, artist info and nightlife-related content, RA kept electro-heads up to date with Australia's clubbing scene. As years passed, the publication spread its tentacles to all continents, creating communities who worshiped the music genre as if it was some God.
Besides its editorial arm, the clubbing culture magazine also features the RA Tickets branch. Launched in 2006, the online platform ditched the inflated prices and hidden charges that most ticketing businesses were fond of.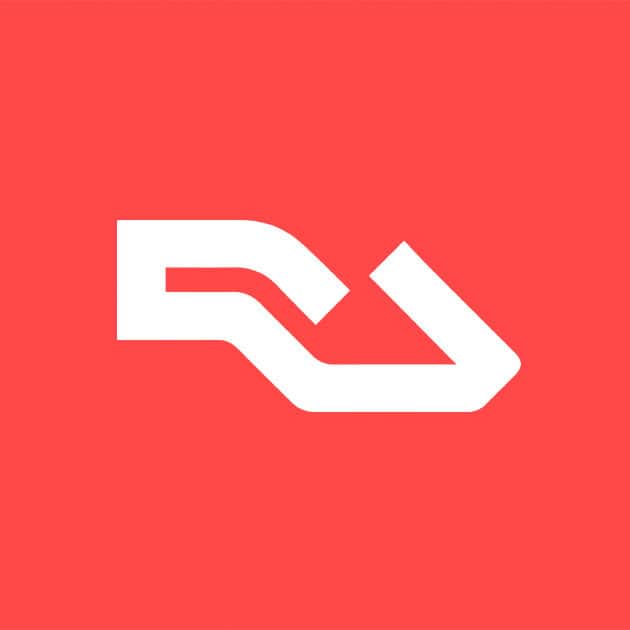 Fast forward to today, the magazine covers everything that falls under the nightlife cachet. From interviewing 50 people for a Detroit Electronic Music Festival feature to long-form interviews about the art of DJing, RA does a little bit of everything.
With a 360° editorial approach, the publication covers news about clubbing culture, nightclub openings, LP releases, and upcoming artists. RA Podcast also tells the musical journey of international, local, and underrated DJs through one-hour mixes.
Coverage, Audience & Size
Covering almost 1,000 podcasts, the platform is a tastemaker in the electronic music realm. Every week, RA podcast takes a DJ, puts him in the spotlight, and transforms his electronic sessions into all-time classics.
Highly popular with London and Berlin party animals, the magazine registers millions of visits every month, though mostly due to their prominent ticketing business. It is followed by music fans with a soft spot for electronic beats, but also by people who are an active part of the industry, such as DJs and artists.
Its social media channels are not to be sniffed at either with its hundreds of thousands of followers.
You got the idea – RA Magazine is one of the biggest clubbing culture publications on the market and a pillar for the dance music milieu.
Strengths & Weaknesses
One of the nightlife magazine's unique selling points is its content strategy. By diving deep into dance floor happenings, the editorial team creates off-beat content that blends culture with quirkiness and clicks.
A master of scoring key interviews and off-beat topics, Resident Advisor gives every member of the electronic community a voice – be it through queer parties coverage or sprawling features about Lisbon's ghetto sound.
While the nightlife publication puts effort into its long-form content and bespoke visuals, its news section doesn't tick consumers' boxes. Instead of throwing community-focused and trending topics into the mix, RA Magazine rarely gets out of its 'new LPs and artists' comfort zone.
When house music was making its way from Chicago's seedy warehouses to Britain's clubs, Mixmag was picking over the disco era's remnants. That's not to say the nightlife publication cried over spilled milk – on the contrary.
History
In the city that would become home to clubbing culture pillars like fabric and Ministry of Sound, radio disc jockey Tony Prince laid the foundation of what would become one of the world's leading clubbing magazines.
Rising from the seventies' ashes, Mixmag's first print edition hit the shelves in 1983.
Far from being the glossy music bible we know today, the publication began life as a 16-page black-and-white, subscription-only newsletter. A "megamix" cassette of new tracks was tapped on its cover, symbolizing the mag's early commitment to clubbing culture.
In the 1980s, Chicago labels like Trax and DJ International Records were penetrating UK charts with house music. Pushed by the youth culture movement, Britons' appetite for the bumpy genre consumed everything electronic-related – be it information, parties, or tracks.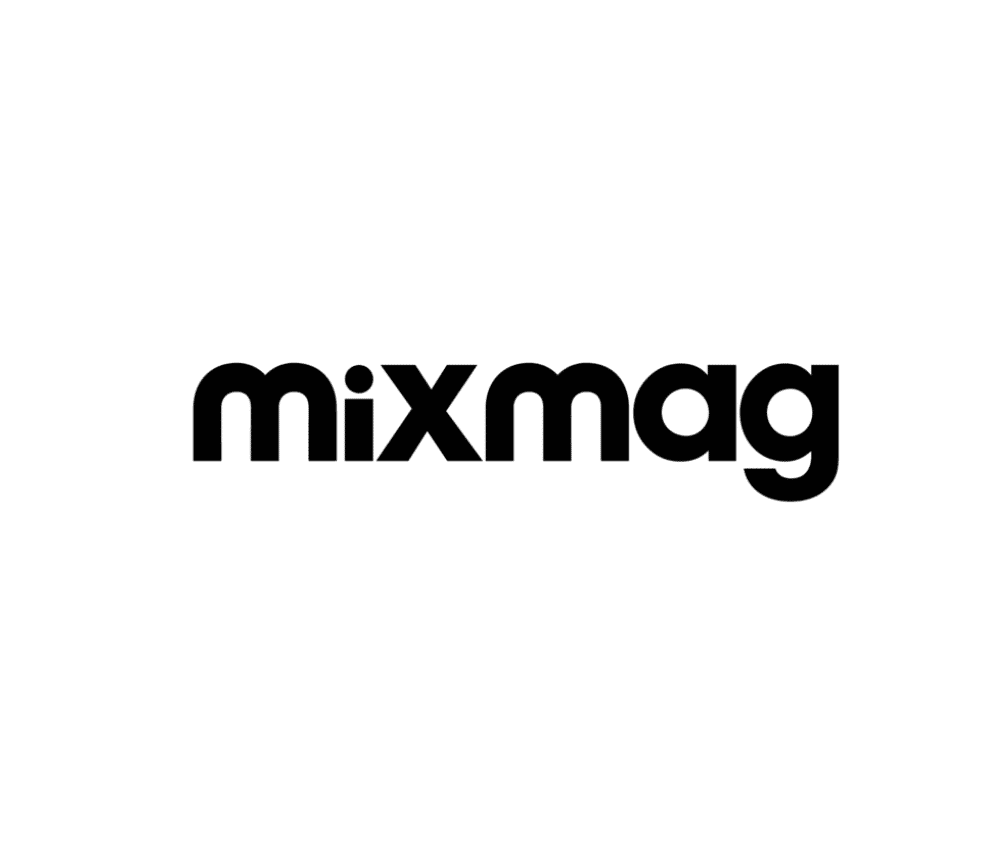 Witnessing this shift, Mixmag's then-editor Save Seaman jumped on the bandwagon and transformed the newsletter into a full-fledged publication. The monthly publication kicked off its print journey with R&B group Shalmar on the first cover.
Covering everything from the politics of acid house to Ibiza's clubbing destination, the magazine became the counterculture's in-house publication.
While nightlife publications such as Muzik and Ministry were folding like Domino pieces, Mixmag was nurturing its nightlife authority. To this day, its editorial and cultural power on drugs, clubs and beats is so palpable that the BBC and Home Office consider it a reliable information center.
Recent events that shaped MixMag's voice include its change in ownership. Back in 2017, Wasted Talent – a media conglomerate that owns some of the most influential magazines, such as The Face and Kerrang! – acquired the clubbing culture magazine.
Following the unprecedented turmoil of the COVID-19 pandemic, MixMag suspended its print version and went fully digital.
Coverage, audience & size
Mixmag is one of the few clubbing magazines that believes in the power of long-form. A big chunk of its editorial strategy is consumer-focused, giving birth to a steady flow of album reviews, listicles, history features, and artist interviews.
A fan of breaking news, the clubbing culture magazine serves everything from album releases to clickable content and drug-related statistics.
Striking a balance between the consumer and the industry, the coverage brings the best of both worlds. The editorial team ensures it taps into the club owner's interest in the latest NTIA figures and the techno head's love for Nina Kraviz's freshest track.
Not too Millennial but not Gen Z either, Mixmag is a platform where every clubbing community member feels at home. Current readers are a mixture of seasoned party animals, music lovers, and post-GCSE clubbers who feel like they live for Peggy Gou's next EP, ADE's lineups and live music.
Mixmag's web audience is in the hundreds of thousands. Its editorial authority and impressive size is also present in the mag's social platforms. Although posts don't hit the Instagram feed very often, the mag's visual-based profile has hundreds of thousands of followers.
While its Facebook profile registers millions, the Twitter page is laid-back and followed by a couple hundreds of thousands users.
Strengths & Weaknesses
As an integral part of Britain's clubbing history, Mixmag is one of the publications that hear it first. With insider scoops and anonymous tips, the nightlife magazine is a staple for breaking news and information you've never heard, seen, or read about.
Quality is king at Mixmag, as the content is focused on digging information, scoring the 'it' interview and structuring articles.
For the sake of selling, the mag tends to drift away from its editorial mission and embrace clickable content – such as news stories about drug seizures – that has nothing to do with nightlife.
After decades of covering Ibiza's superclubs and sucking the Woodstock subject dry, one would question nightlife magazines' ability to spice things up. But Soundclub Mag proves the music realm is a bottomless pit of ideas, concepts and uncharted territories.
History
Quite ironic, the digital publication saw daylight in the summer of 2020. Back then, the COVID-19 slump was killing the nightlife sector, party animals used illegal raves to feel something again, and music festivals were on indefinite hold.
While people raised an eyebrow when hearing about clubland's future, Massimiliano Zanetti Bottarelli was shaping Soundclub Mag's editorial voice in a small East London office.
Bold and brave, the mag molded its business model on the three things that seemed doomed – nightlife, clubs, and festivals.
Its mission statement defies traditional publishing norms and vows to serve the clubbing community like no other magazine has. Unlike the nightlife outlets with a soft spot for hotly-anticipated singles and artist profiles, Soundclub Mag shifts the spotlight to the dance floor.
Coverage, Audience & Size
With a consumer-focused editorial, the digital publication believes in the power of the vibe, heart-racing beats, and the memories you take home after a clubbing session. A quick scroll through its sections would make anyone realize Soundclub Mag doesn't do ordinary.
Instead, it showcases an editorial strategy where in-the-know content and in-your-face ideas reign supreme. Long-form articles are a mix of cultural twists, off-beat subjects and 'I didn't know I needed to know this' articles.
Titles invite readers to get to know nightlife culture inside out. From tips for solo clubbers to diving deep into why we document our night out online, the clubbing culture magazine is a connoisseur for all things nightlife.
Soundclub Mag plays on the news field too, publishing stories that keep music lovers up-to-date with what's new and next in the community, but also opens the door for industry scoops.
There are no reviews, music releases, or artist interviews because Soundclub Mag goes beyond the subjects that, despite their superficiality, have been on repeat for decades.
The magazine's readership is characterized by three things – young, vibrant, and an insatiable appetite for partying. Despite its recent launch, Soundclub Mag registers tens of thousands of monthly visitors and its social media channels are following the website's steady steps.
Strengths & Weaknesses
One thing is for sure – the nightlife magazine's strongest selling point lies in its content. Besides its off-beat content, Soundclub Mag places its bets on an all-inclusive approach and treats clubs and festivals as if they were an A-list DJ.
Despite putting a lot of time and effort into its storytelling, some Soundclub Mag articles don't tick all boxes. The nightlife outlet tends to venture into the B2B market with industry articles that only professionals would click on.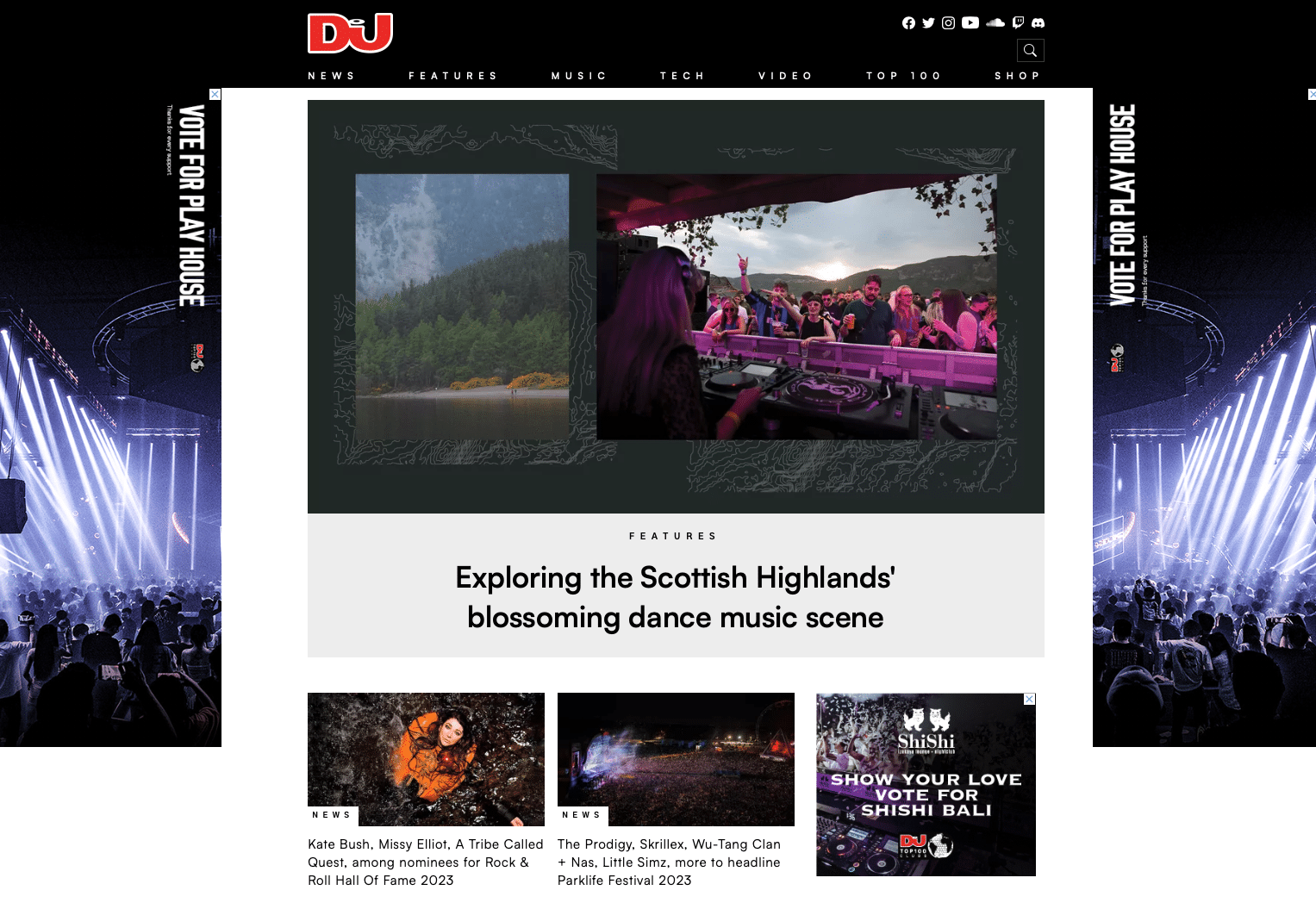 DJ Mag has been carrying electronic music's legacy for over three decades with an iconic red logo and a heritage dating back to acid's early days.
History
In the early 90s', music charts and clubbing nights witnessed the biggest youth revolution since punk. Fueled by the ecstasy craze, outdoor raves, and unlicensed parties, party animals experienced a new type of freedom.
At that time, the UK's Conservative government clamped down on electronic liberation with penalties, hefty fines and new legislations. However, it couldn't kill the new-born counterculture.
Part of that is thanks to DJ Mag. Initially launched in the 1980s under Disc Jockey Magazine, the UK-based publication made its debut as dance music's torchbearer.
When it rebranded in 1991 as DJ Mag, the nightlife publishing was an intimate club you couldn't join if you didn't have Paul Oakenfold on repeat or owned at least one Prodigy vinyl.
Luckily, that's exactly what the nightlife outlet was all about. Under Chris Mellor's direction, DJ Mag's first edition featured house music godfather Frankie Knuckles and jungle duo Ragga Twins.
Over the years, the mag's counterparts fell prey to short-lived trends, Ibiza supplements, and drug surveys, making DJ Mag one of the few mags that were music-focused. This unshakable commitment led to its status as the gatekeeper of a burgeoning rave scene in the early 2000s.
By 2000, the British publication ventured into the internet era with a pilot website and small team. It was around this time when the Top 100 DJs phenomenon took off. The crowning ceremony started as an editorial staff tradition, where writers and editors voted for their favorite DJ.
Fast forward to today, it is one of the most anticipated events in the electronic community where over 1m music fans decide the next generation's artists.
Coverage, Audience & Size
But DJ Mag's editorial success doesn't stop at polls and awards.
Now a multimedia brand fueled by the same passion that started it, the clubbing outlet spans print, web, video and events and is translated in over 10 languages.
Since its beginning, the mag's print version showcased a realm where upcoming DJs, established artists and clubbing destinations meshed seamlessly.
A place of worship for the electronic paladins who championed the genre, DJ Mag publishes candid reviews, long-form features and artist interviews. Think about the night-time economy, Berlin's techno institutions and how AI infiltrates the DJ booth.
Concerned about everything related to the clubbing community, the website regularly publishes dance music news, tech articles, and culture-focused features.
A big part of its content serves as a platform for lesser-known names and budding talents. Profiles on artists who recently broke into the festival circuit and stories about freshly-released singles routinely pop up on DJ Mag's website.
With a global editorial approach and decades of publishing experience, the nightlife magazine is a veteran outlet. Naturally, it attracts new generations of party-goers and artists but remains a staple for those who grew up watching Daft Punk's music videos on MTV. 
Regularly checked by both music enthusiasts and established professionals, DJ Mag registers hundreds of thousands monthly visits. Despite being born in an era where digital influencers weren't a thing, the publication nails the social media game where its reach is in the millions.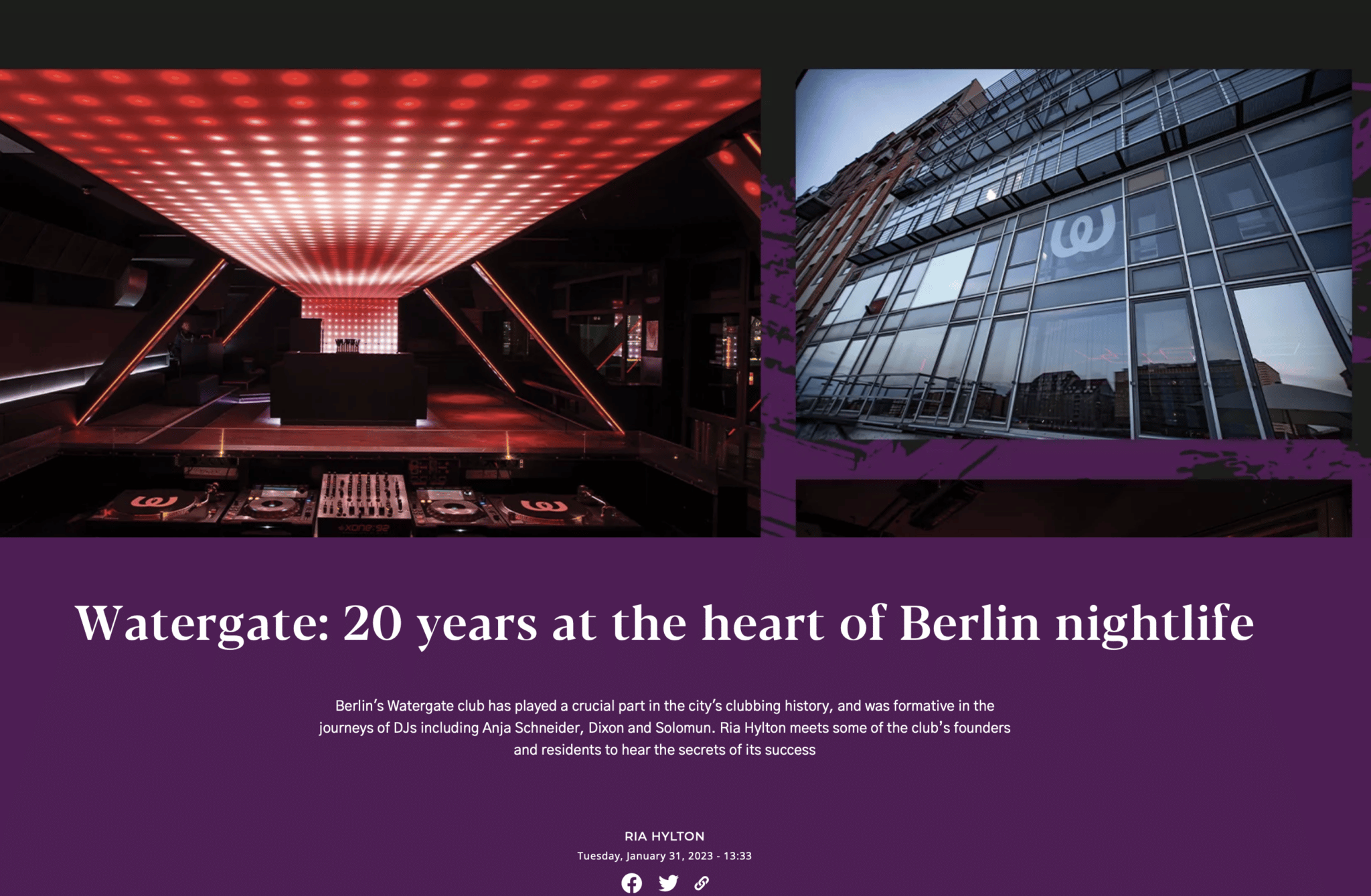 Strengths & Weaknesses
Content is fairly fluid, showcasing an eclectic mix of ideas that concerns every member of the clubbing community.
Although the clubbing culture magazine is a pro at responding to the questions we didn't know we had, it lacks a revolutionized format.
Most publications invested in their online presence, but DJ Mag's stayed loyal to its traditional interface. While we can appreciate its devotion, the website is far from being as user-friendly as its competitors.
Also known as the new kid on the block, We Rave You landed on the editorial market when the internet democratized dance music, and Avicii shook things up with Levels.
History
Founded in 2012 by Yotam Dov, the media outlet surfed on the social media wave that demolished traditional publishing norms. Its story started with something other than printed dummies or website designs. We Rave You was first born as a mere Facebook page.
An electronic music aficionado himself, Dov grew up listening to industry titans like Daft Punk and The Prodigy. During a two-month trip, he was surprised to find how interested people were in the electronic bubble.
Despite the music genre's recent debut, Dov took a leap of faith and laid the foundation of what would later become a 360° media conglomerate.
When it first launched, the nightlife magazine wanted to bridge the gap between what music fans desired and what they had to discover. Its mission statement hasn't changed – it is still the dance music handbook that record labels, DJs, and audiophiles religiously check.
What changed is how We Rave You plays the game. With a plethora of entities – including a website and a magazine – the nightlife outlet invested in its digital presence.
Coverage, Audience & Size
By constantly pushing the boundaries, the clubbing culture mag created a space where the definition of content is multifaceted. Readable, watchable, or put in a visually-pleasing picture, We Rave You focuses on artist-related and consumer-focused articles.
While its print version focuses on long-form interviews and listicles, the website serves as the go-to platform for curated news, in-depth editorials, and interviews with industry professionals.
From profiles on music titans like Martin Garrix to teaching artists how to find sponsors for their careers, engaging and useful information is a top priority at We Rave You.
As you can tell, the nightlife publication ensures that missing out on new content is a thing of the past.
With a Gen Z appeal, the publication's main audience is younger generations of international clubbers, DJs, and music promoters. Most readers are zoomers who want to lift the industry's lid, keep in touch with festivals and artists, and get some insightful know-how.
If we talk numbers, We Rave You isn't a massive media outlet, but it paves the way to it.
Despite its rookie status, the nightlife outlet has a monthly reach of more than a hundred thousand visitors – and its social media channels don't fall short either.
Strengths & Weaknesses
Tapping into many markets without looking like a jack of all trades is no easy feat, but We Rave You does it like a hobby.
YouTube is where video content reigns supreme, magazine articles are about industry insights, and so on. Somehow, none of these platforms duplicate content, get repetitive or interfere with each other.
While the all-inclusive venture deserves a round of applause, We Rave You's topic selection doesn't always emphasize the readers' needs. Music lovers will always get hyped for a Hardwell feature, but the same cannot be said about an interview with a DJ nobody heard about.
Born in the digital era, EDM.com honors deeply-influential music sets, unsung artists and festival culture.
History
An online platform created by a music connoisseur for the EDM-loving community, EDM.com launched at a time when the bumpy music genre was associated with names like Skrillex and Basshunter.
Surfing on the electronic wave, Ethan Baer – the mastermind behind the digital mag – spent his college years DJing to share his music taste. A lover of beats with an insatiable appetite for new tracks, Baer was the guy you turned to for information.
Friends often asked him for input on his music, so Baer realized an unexplored market begged to be fed. Under the dubstep.com domain, he started a blog without the intention of transforming it into a money-making machine.
But dubstep was the shit back in 2010, and readers flocked to the website like moths to a flame. As time passed, the electronic umbrella expanded, and Baer's platform embraced everything from minimal techno to trap music.
When EDM became a key buzzword within the industry, the online mag launched as the publishing brand we know today. Since its debut in 2014, EDM.com has become a digital mag consolidating electronic music in one space.
Coverage, Audience & Size
Mainly appealing to zoomers and younger generations, the online outlet delivers a balanced coverage of everything soaked in EDM beats.
With fuss-free formats and easily-digestible information, EDM.com is too focused on music to see anything else.
Whether through news stories or industry long forms, the magazine pays homage to the music genre's purest, most simple form.
Short stories put reviews, festival news, and artist releases on a pedestal, while longer articles translate into interviews, listicles, and music-focused features.
With a web audience of hundreds of thousands monthly visitors, EDM.com is a medium-sized publication. Its Gen Z appeal and focus on high-quality aesthetics are reflected in its social followings, well-above the website.
Strengths & Weaknesses
Nothing makes a reader click faster than beautiful visuals and curated content – EDM.com knows that too well. The publication transforms quality information into readable layouts where a quick text scan gets readers the scoop they wanted.
But that's a double-edged sword. Though EDM.com takes pride in its simple concept, the online magazine lacks editorial depth. Yeah, sure, the mag's content does the job it is supposed to do – deliver information.
However, readers are simple creatures who want juicer coverage, such as bold features about the future of clubbing and news stories about how a Glasgow venue uses dancers' heat to generate power.