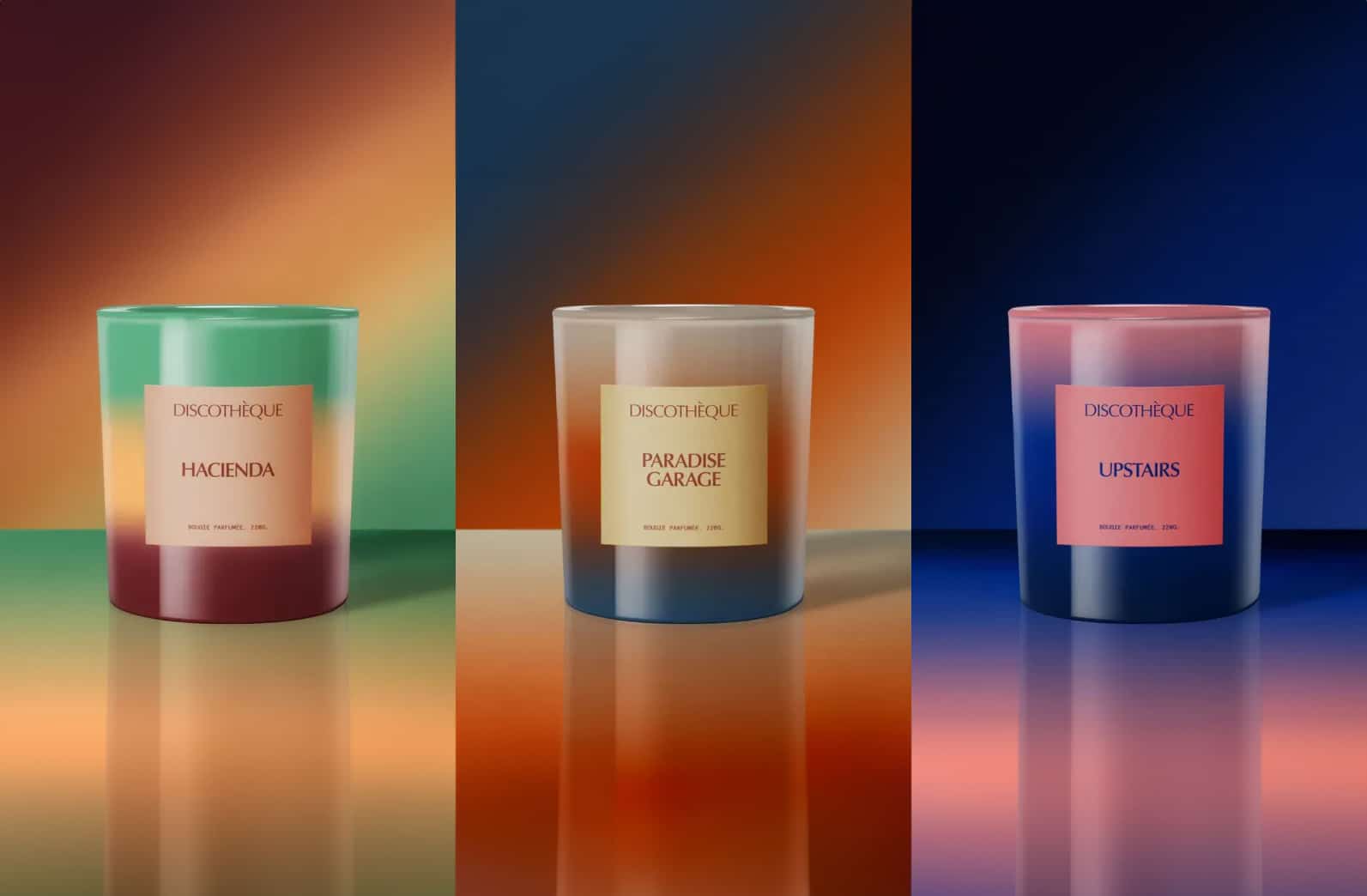 LA-based home fragrance brand Discothèque launched a nine-candle collection inspired by iconic nightclubs. From Paradise Garage's blackcurrant notes to Haçienda's sandalwood base, the scented candles are designed to "give you a little piece of those legendary parties."
Billed as "scents with souls," the home fragrances evoke the spirit of nightlife landmarks from the 70s and 80s, such as Haçienda, Crisco Disco, and the Mudd Club.
In the Crisco Disco-inspired candle, evocative floral notes of Hawaiian gardenia mingle with juicy satsuma while Milk! combines black pepper with citrus lemon.
Discothèque's nightclub-inspired candle collection was launched at a ball-themed pop-up in London's Soho earlier this year. Each luxury candle burns for 45 hours and is filtered according to the club, mood, color, and decade it represents.
Founders Jessie Willner and Hanover Booth told DJ Mag that nightlife, music, and scent are woven together, creating sensory experiences.
"They have the power to evoke emotions, trigger memories, and transport us to different times and places."
With an ever-present eye on the future, Willner and Booth revealed plans to potentially expand the range to include other nightclubs from the '70s, '80s, and '90s that still stir passion and nostalgia.
Every Discothèque candle is crafted and hand-poured in small batches in a UK atelier, adhering to the highest sustainability standards. The handmade gradient glass containers, are designed to serve a second life in customers' homes after the wax has melted.