Lima's nightlife is home to a long list of after-dark fun options, from forward-thinking cocktail bars to hipster music venues.
Starting with Ambra's ocean panoramas and ending with Duo Completo at El Peregrino, this is how you can experience an amazing night out.
Here's your essential guide to Lima nightlife.
Catch the sunset at Ambra
Like a mirage perched high above the chaos of city life, it's hard to believe Ambra isn't the product of some heady Pisco-fueled dream. Set on the 16th floor, the sky bar delivers a panoramic view that's both Insta-worthy and worth gazing at for hours.
Antique and chic, past and present, all blend seamlessly on Ambra's wooden deck. The intimate space is dotted with elegant bar stools, tropical plants, and the occasional fire pit. Elsewhere, a rather small pool lines the venue's alfresco terrace.
Sky-high cocktails at Ambra are either pisco-based drinks or signature libations – there's no gray area. Those not fans of cocktail sipping can pick from a generous list of beers, wines, and Peruvian street food.
Since the rooftop found its forever home in the upscale Miraflores, Ambra is a hot ticket among well-to-do travelers, local tastemakers, and celebrities trying to hide behind designer sunglasses.
Be Insta-worthy at Magic Water Circuit
Similar to Las Vegas' Bellagio Water Show, the Magic Water Circuit translates into a splashy oasis of 13 fountains. With shows lasting up to 45 minutes, the water fountain incorporates complex light shows, music, and interactive elements.
Often referred to as a mix of music-choreographed water and computerized designs, Magic Water Circuit delivers more Instagrammable backgrounds than your camera roll can handle.
Groove to live beats at La Noche de Barranco
Conceived as a cultural center, La Noche de Barranco feels like a front-row seat to Lima's vibrant music scene.
This iconic establishment has been bridging the gap between good food, good mood, and unmissable live performances for decades – no wonder the venue is always packed with starry-eyed globetrotters, artistic souls, and music aficionados.
For instance, La Noche de Barranco hosts a kaleidoscope of performances that shapeshift. In one moment, the stage hosts a local band infusing the room with notes of criolla, a genre deeply rooted in Peru's folkloric tradition.
Then, in the blink of an eye, the atmosphere might pivot, swept up in rebellious punk. Or, it's the songs of a soul-stirring jazz ensemble that seize the stage, enveloping the room in a sonic embrace.
In particular, the Lima nightlife venue is a place that opens its arms wide to a multitude of genres. Jazz notes hang in the air on some nights; on others, the electrifying beats of Afro-Peruvian percussion make hearts flutter.
As Lima's best-kept secret, La Noche de Barranco is a launchpad for emerging talents and a trusted platform for musicians. In every sense, it is a living jukebox of Lima's eclectic music scene.
Uncover Miraflores' upscale wonders
Limeños don't usually put on their dancing shoes until 11 PM, but that's not because of their three-hour pre-drinking sessions. Their unhurried, unabashed, and vibrant joie de vivre is quality over quantity – and Miraflores is a testament to this spirit.
In the upscale district, colonial-era mansions share walls with contemporary architectural wonders, and the Huaca Pucllana, an awe-inspiring pre-Incan pyramid.
Bathing in the sunset's radiance, Miraflores transforms from an upscale residential district to the heart of Lima's throbbing nightlife. It's a buzzing hub teeming with lively bars and high-energy nightclubs, drawing in the young and young-at-heart, much like a flame does with moths.
Starting with an age-old tradition, Bar Crawl Lima takes cocktail lovers on a curated tour of Milaflores' best drinking venues. Tavern Bar Delfus and its craft beers are a go-to if you crave a fuss-free venue that's casual and chic.
When it comes to clubs, the nightlife hotspot caters to every music repertoire. While MAXX blasts open-format DJ sets, Nebula prefers live music performances.
Give the Carnaval cocktail a try at Carnaval
The Carnaval cocktail is a toe-tapping, skirt-twirling, feathers-flying fiesta served straight up in a glass.
The magic starts with a pirouetting Beefeater 24, gets risqué with a flash of green chartreuse, swings into a tropical pineapple samba, throws in a sharp creole lemon zing, and rounds off with a robust, malted witbier beer.
Venturing into the Carnaval Bar is like stepping into a mixology storybook, where each detail is purposefully woven into the narrative.
From the wide-ranging collection of spirits, some over fifty years old, to the diverse selection of cocktail vessels waiting to cradle your next order, everything is purposefully positioned.
The menu offers a spectrum of twenty-five cocktails, each as unique as the last, divided into the complex, the sours, the semi-dry, the semi-sweet, and the refreshing.
Strut your stuff at Lyra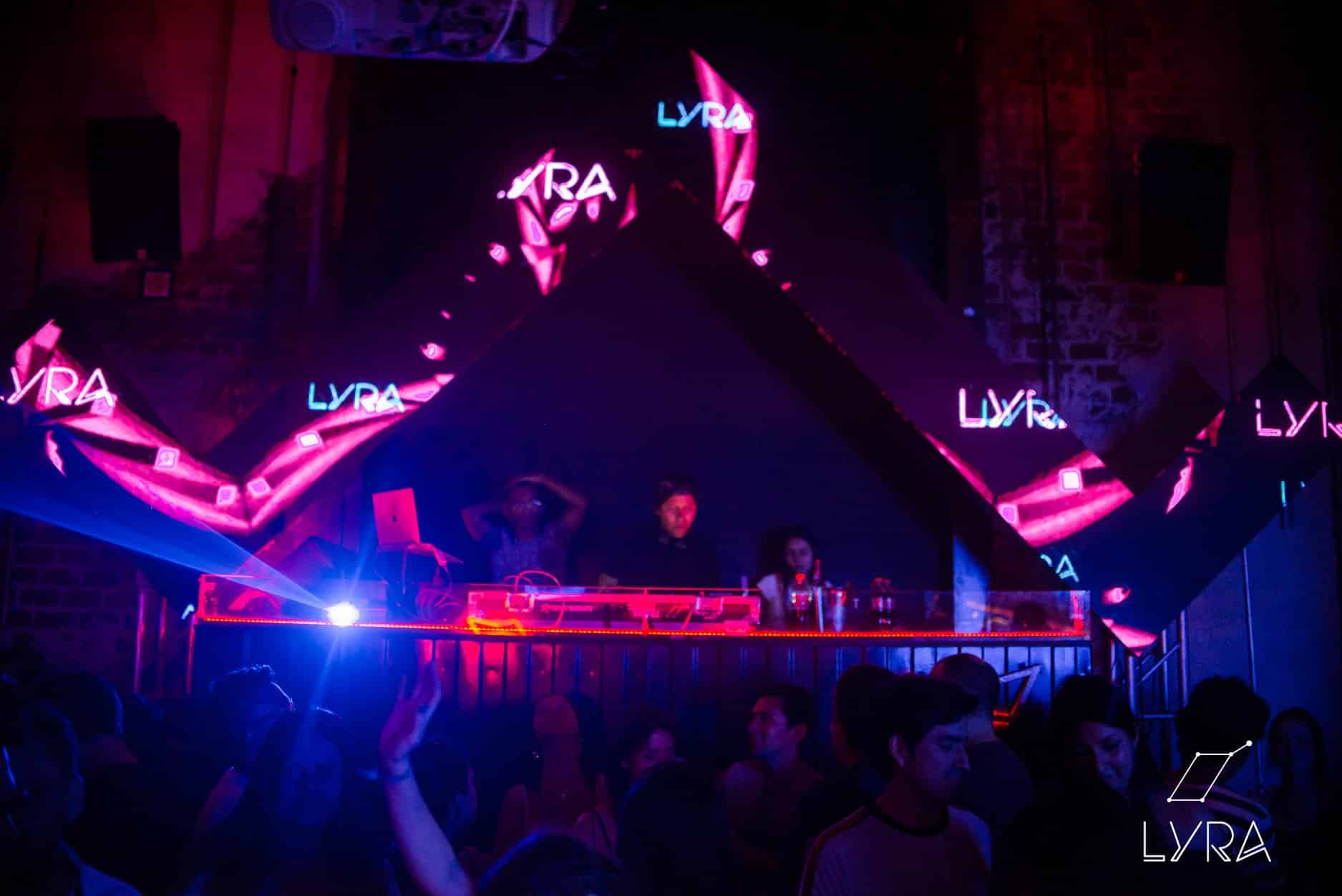 Lyra is loyal to no music genre, which probably explains its dance floor variety. The Lima nightlife venue adds a dash of fun to your average clubbing session with artsy decor features – a sight relatively uncommon in the city's clubland.
If you shift your gaze from the neon lights to the DJ booth, you might see an international artist spinning the decks. Don't worry about fitting in Lyra's music playlist because there's no genre missing from its music repertoire.
Finish off your night with Duo Completo at El Peregrino
Duo Completo is an unusual ensemble for a midnight snack. Featuring parmesan-coated potatoes, sticky-sweet BBQ wings, artisanal chorizo, and cheese-filled tequeños, the drunk food creates an uncanny yet thrilling balance.
The mastermind behind this all-inclusive dish is El Peregrino, a gastropub whose ethos is to blur the line between cocktail-ing and eating. Spanning an intimate, vintage venue, the late-night eatery displays rural charm through wooden finishes and a palpable je m'en fiche.
While El Peregrino focuses mostly on Tiki-themed libations, its food menu doesn't fall short. Expect a short – yet carefully curated – list of international fast food dishes, ranging from the mighty burger to local recipes.