Manila's nightlife entices with a vibrant fusion of lively clubs, eclectic bars, and energetic street scenes.
Starting with The Penthouse 8747's sky-high cocktails and ending with Doc Sisig at Recovery Food, this is how you can experience an amazing night out.
Here's your essential guide to Manila nightlife.
Explore Manila's panoramic beauty at The Penthouse 8747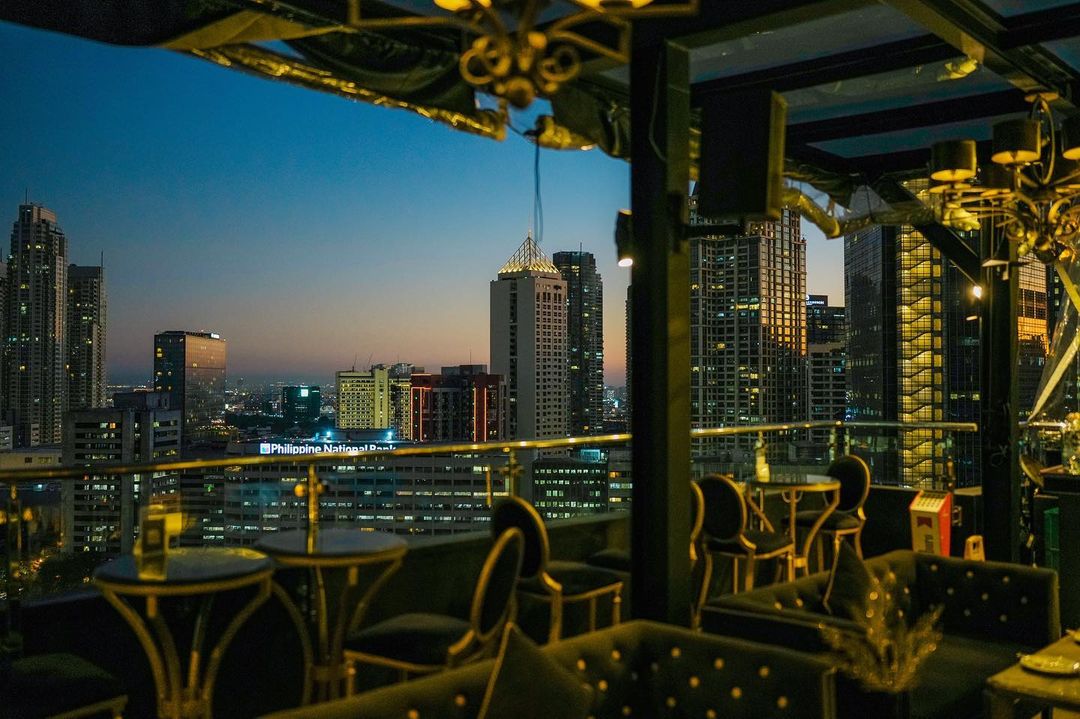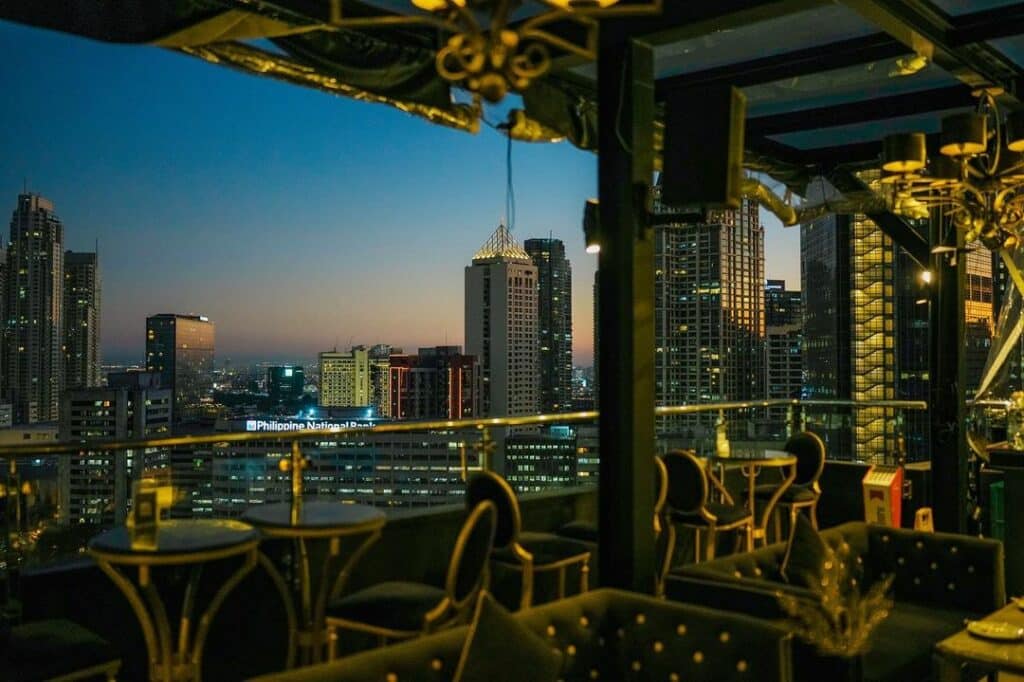 Billed as the rooftop that redefined alfresco dining experiences in Manila, Penthouse 8747 is the epitome of sky-high dining. With its 22nd-floor location in the financial hub of Mikati, the venue towers over Manila and captures the city's panorama from sunset to sunrise.
But sweeping views aren't the only thing that Penthouse 8747 serves. Think about the plush allure of bygone eras and art deco glamor, and you won't be far from the rooftop's decor.
The interior pays homage to the opulence of the 1920s, blending in a touch of Gatsby-esque charm. Crystal chandeliers dangle from the ceiling, illuminating the gold-tinted space, velvet sofas, and polished marble tables.
Patrons come for the views but stay for the food. From sushi platters to gourmet burgers, the menu is an epicurean journey through East and West.
At The Penthouse 8747, power-suited tycoons rub shoulders with millennial artists. In the mix, you'll find visiting celebrities and long-time locals who've made the rooftop their second home.
Make the Manila Central Post Office your Instagram background
When the sun sets over Manila, it's hard not to notice the Central Post Office. The neoclassical building's once somber facade comes alive at night with radiant hues of gold, purple, and blue.
Constructed in 1926, this old lady is one World War II's few survivors, proudly bearing Manila's storied past. Its arches, columns, and broad dome whisper tales of a bygone era, giving every snap a sepia-toned sense of nostalgia.
Unleash your inner rock star at Rockstar KTV Manila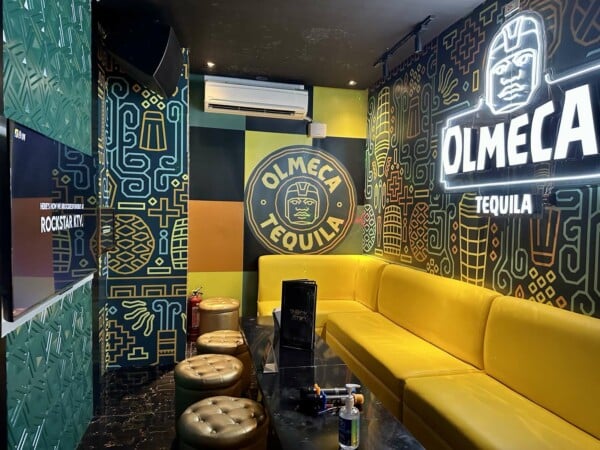 If your idea of karaoke involves humming shyly into a battered microphone under the flickering neon lights of a dimly lit pub, hold onto your song sheet because Rockstar KTV will redefine your tune.
For the uninitiated, Rockstar KTV is not your typical karaoke bar. It's an establishment that marries top-tier entertainment technology with stellar facilities and service, all wrapped in an invitingly stylish package.
Housed within a modernist architectural structure, the Manila nightlife venue accommodates its guests with lavishly designed private rooms – from the glitzy Glam Rock to the audacious Punk Rock rooms.
High-definition screens, state-of-the-art sound systems, and pulsating light effects lend a concert-like atmosphere to your performances.
To support your night-long performance, the establishment comes equipped with a well-stocked bar, boasting a range cocktails and local brews.
Wander Makati's neon-lit streets
If Manila is a sprawling banquet of sensory delights, Makati is that enticing corner where all the night owls gather – the city's twinkle-eyed and ever-smiling nightlife district. To outsiders, the area may be just another financial hub, but those in the know recognize its night-time beat.
Makati is the product of an adrenaline-fueled affair between history and modernity.
It's where Spanish colonial footprints dance with the urban pulse of skyscrapers, creating a neon-lit space where high-rise buildings harmoniously coexist with strip joints and dwarf-wrestling clubs.
Hip and lively, Poblacion is an open diary of indie music and an Instagrammable feast for foodies with a nightlife that puts most European capitals to bed. Its backstreets conceal a handful of speakeasies, ranging from the Secret Door to The Spirits Library.
Time in Manila beats out the night's rhythm, while Royal Club adds a touch of class with champagne showers.
And then, there is the Black Market – a dive into the underground scene that thrives on the grit and the grunge, a place where sleep isn't merely delayed but forgotten.
Give the UBE Cream Mudslide cocktail a try at Agimat Bar
In a world awash with quintessential cocktails, the UBE Cream Mudslide stands tall with a foot in the traditional and a garnish in the innovatively tropical.
This UBE-licious libation whipped with dark rum, coconut milk, a hint of muscovado, Ube Cream liquor, and topped with cashew, boasts a taste that is as much about adventure as it is about comfort.
But this creamy elixir isn't the handiwork of mere mortals. It's the pièce de résistance of the renowned Agimat Bar. In the intimate and thoroughly atmospheric ambiance, the watering hole features an industrialized decor with indigenous art and hanging antiquities.
Agimat Bar champions the country's local produce – such as calamansi and Ube – mixing them in potion-like beverages.
Maybe that's part of the reason why free-spirited locals and urban explorers have the watering hole as a weekend priority.
Burn up the dance floor at XYLO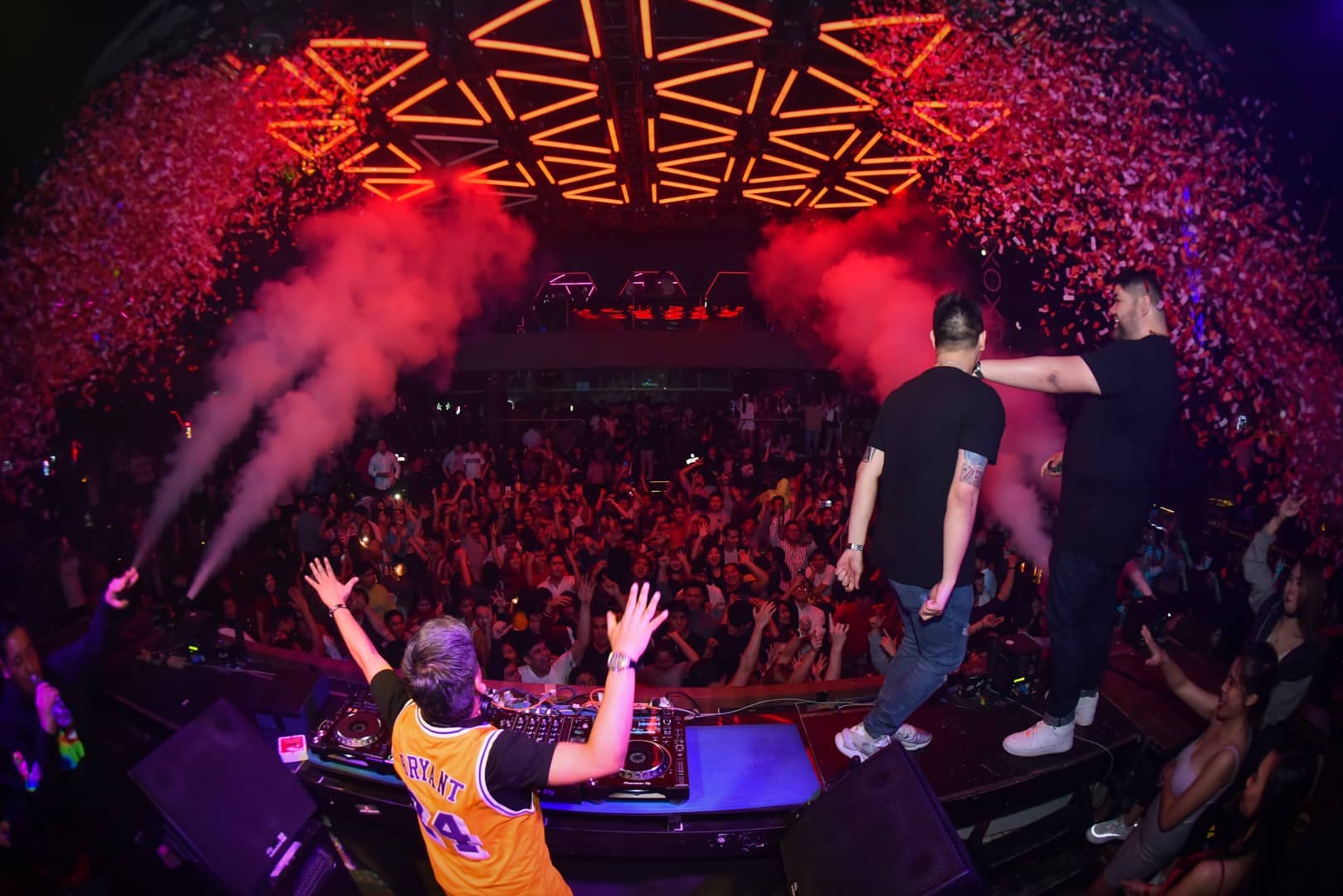 Bringing Miami's party vibe to the Philippines, XYLO is often referred to as the country's best clubbing spot – and that's not far from the truth. The Manila nightlife venue bridges the gap between upscale partying, hi-tech lighting systems, and hip-hop beats.
If this unbeatable trio isn't enough of a secret weapon, the hub has played host to rappers like A$AP Rocky.
Call it a night with Doc Sisig at Recovery Food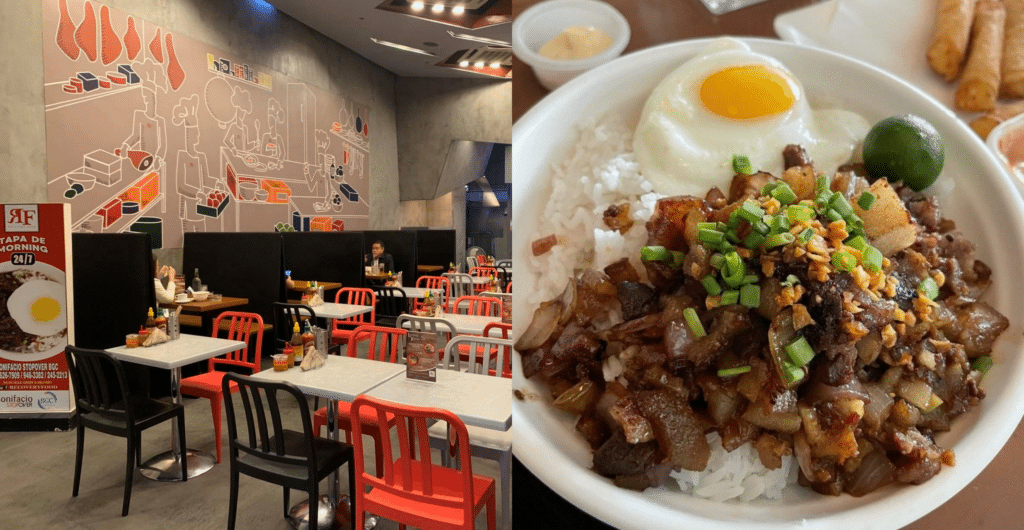 Let's face it. Food is the new black, salsa is the new pop, and Manila? Well, Manila is the catwalk where the foodie fashionistas parade. In this bustling metropolis, the crown jewel is none other than the doctor we've all been waiting for – Doc Sisig.
Think of Doc Sisig as the caped superhero of the Filipino food scene. It swoops in with its stunning ensemble of crispy pork belly, chicken liver, onions, and chili peppers, all glistening under a citric splash of calamansi.
Just as every hero needs his lair, Doc Sisig finds its home in Recovery Food. A cozy and inviting late-night eatery, the Manila nightlife spot guides the hungry and weary with the promise of finger-licking Filipino cuisine.
Besides crowd-pleasing dishes like Tapa de Morning, Recovery Food also serves unexpected foods like Bistek Bangus.