Vienna's vibrant nightlife sets the city ablaze with wine taverns, cocktail bars, and bustling markets.
Starting with Das LOFT's sweeping views and ending with a much-needed wurst at Bitzinger Wurstelstand, this is how you can experience an amazing night out.
Here's your essential guide to Vienna nightlife.
Catch the sunset at Das LOFT
Bold and modern, DAS Loft has an equally stylish home – the top of the iconic SO/ VIENNA hotel. Rising 18 floors above the ground, the sky bar delivers sweeping views of the city's baroque architecture and verdant parklands.
Upon stepping into the high-kicking watering hole, you're greeted by warm hues and avant-garde art installations commissioned by famed multimedia artist Pipilotti Rist.
A sprawling, open-plan design where plush seating arrangements encourage intimate conversations, DAS Loft features floor-to-ceiling glass windows to create a floating sensation.
But the venue's charm extends beyond aesthetics. Culinary offerings paying homage to the region's goods – think crisp schnitzels – pair up with vibrant twists on the traditional Spritz.
When it comes to patrons, a gathering of chic socialites and tourists looking to splurge on their sunset-chasing experience fill DAS Loft's tables.
Score a pic for your next Instagram drop at Prater Theme Park
Also known as one of the world's oldest amusement parks, Prater Theme has been the pulsating heart of Vienna's nightlife since the 18th century. Once a royal hunting ground, today's Prater is a fairy-tale-comes-alive where neon-tinged attractions take center stage.
With over 250 lit-up rides, games, and entertainment options, the amusement park is a pro at delivering Insta-worthy backdrops.
Set sail on a nocturnal adventure with a DDSG Blue Danube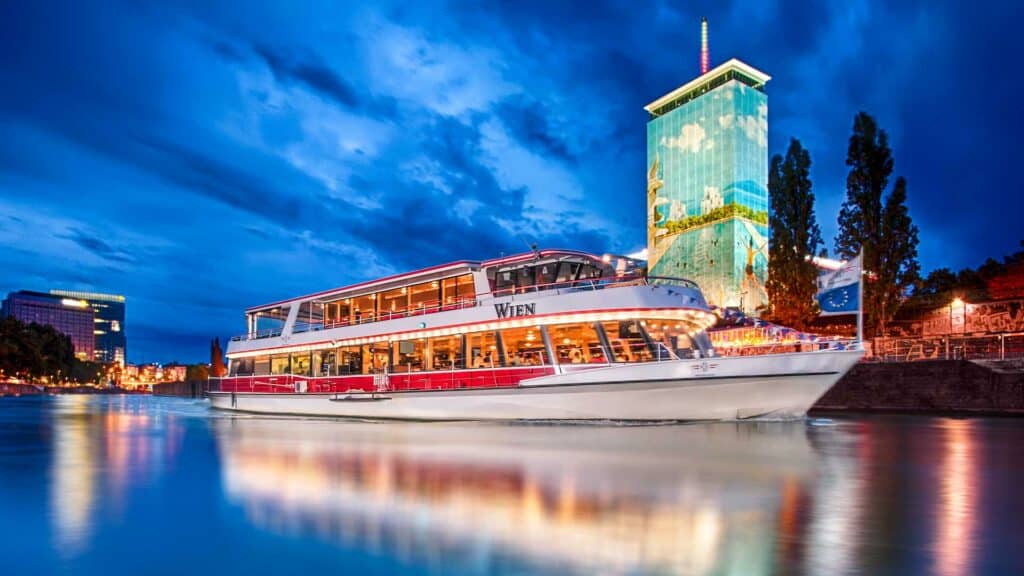 As we all know, Vienna is a treasure trove of architectural grandeur, timeless art, and inimitable culture. When the sun dips behind the horizon, this Austrian gem morphs into an alternative, brightly lit-up palette – and there's no better way to experience it than a night river cruise.
Setting sail as the day retires and evening emerges, DDSG Blue Danube allows passengers to witness a mesmeric shift in the city's personality.
Illuminated monuments such as the Kunst Haus, the striking contemporary art museum, and the iconic St. Stephen's Cathedral show a different light. It's an urban silhouette that commands appreciation, regardless of your architectural predilection.
While culinary offerings are not the main event, the menu – heavily inspired by Austrian gastronomy – supports the overall production.
If you want to take a breather from the scenery, well-mixed cocktails, and finger-licking bites are there to catch you.
Explore Naschmarkt
With a storied history spanning over four centuries and a kaleidoscopic variety of nocturnal delights, Naschmarkt is anything but an average marketplace. Since its early days, the Vienna nightlife hotspot has woven its charm through the fabric of the city's growth, wards, and social life.
From the baroque splendor of the Habsburg era to the bohemian renaissance of the early 20th century, Naschmarkt has mirrored Vienna's spirit in its ever-changing facade.
Often dubbed a gastronomical haven, the area is home to a dizzying amount of food stalls. After all, 'Nasch' roughly translates to 'nibble' in old Viennese.
You can munch on everything from classic Viennese Schnitzel to delectable sushi and freshly made falafel. But if you're looking to dance the night away, hip-hop hubs like Club U and Transporter Bar are the places to be.
For a more relaxed evening, Zum Schwarzen Kameel is a Viennese institution serving patrons since 1618. Famous for its bow-tie-wearing waiters and chic patrons, this establishment offers a slice of traditional Vienna nightlife.
Sip on the Silky Sheets cocktail at Truth & Dare
Featuring swirls of tequila and lemon, Silky Sheets is what every cocktail should be – fresh, balanced, and boozy. Instead of sticking to the traditional Margarita route, the libation charts a course of its own by tempering tequila's fiery spirit with zesty lemon.
Silky Sheets's inventor, the dark and mysterious Truth & Dare bar, is renowned for taking the mixology game to the next level. Specializing in mini drinks – ideal for cocktail sampling – the speakeasy dares patrons to be more adventurous.
Truth & Dare puts intimate drinking sessions on a pedestal, so the bar doesn't place its bets on a generous space.
Instead, the boozy sanctuary showcases a dimly lit environment with a few bar stools and comes equipped with top-shelf spirits.
Most revelers have a soft spot for upscale party destinations. Add some spaceship-like decor elements, such as geometrical lights and weirdly-shaped structures, and you'll get the clubbing spot everybody seeks.
That's what Babenberger Passage stands for. With a multi-genre playlist and VIP treatment, the Vienna nightlife spot hosts weekly local DJs and internationally-renowned artists for a foolproof party atmosphere.
Finish your night with a savory wurst at Bitzinger Wurstelstand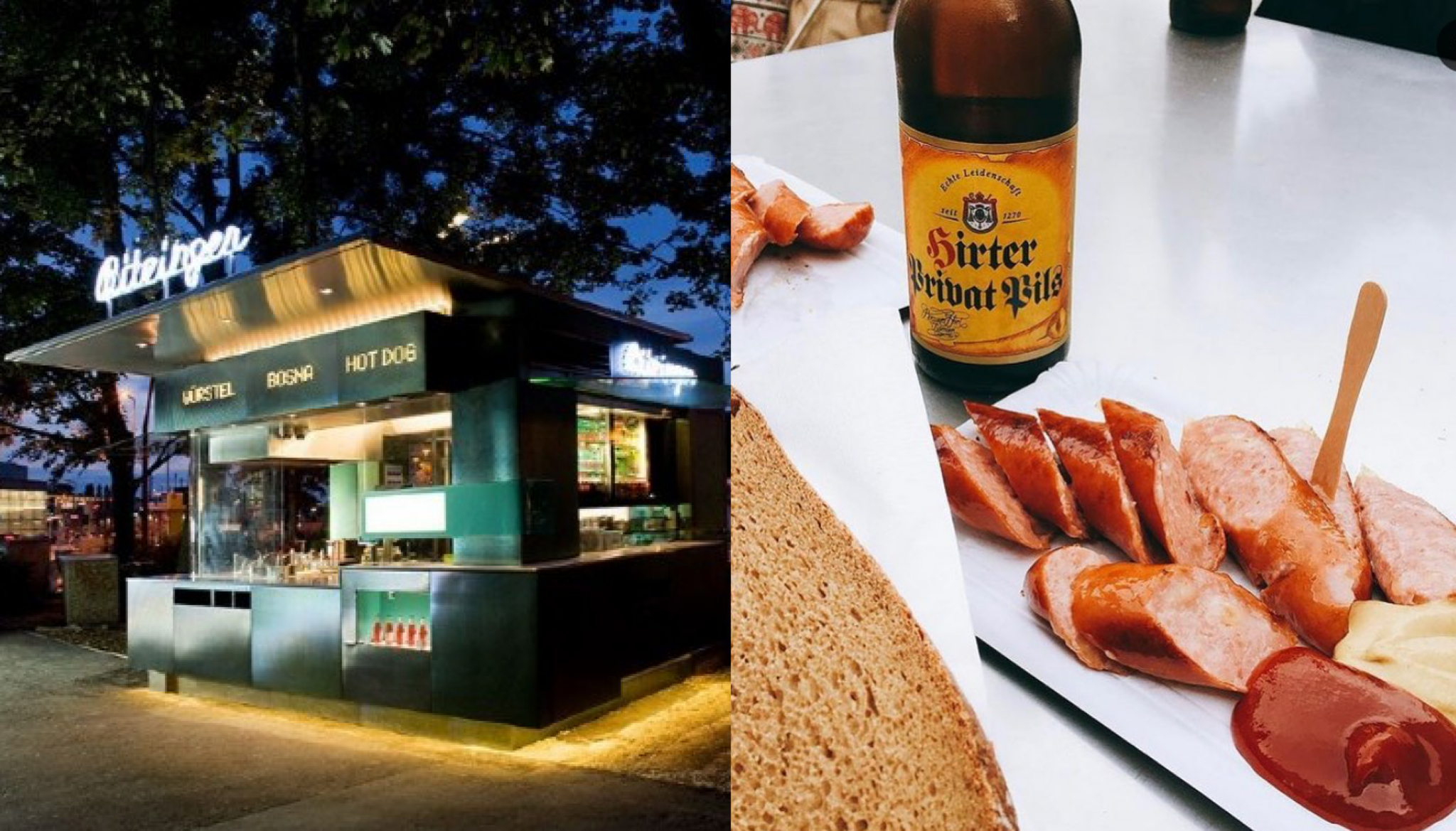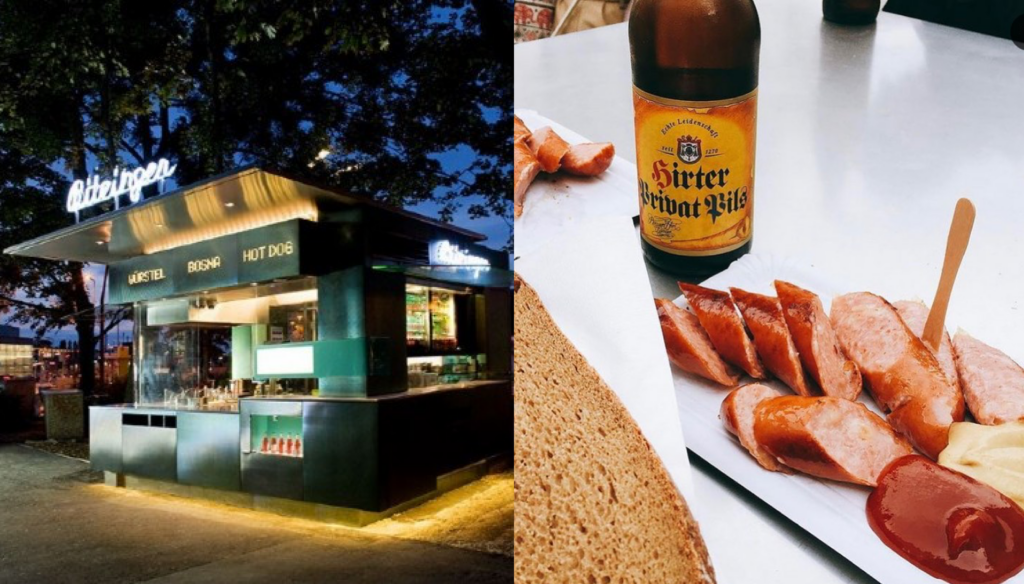 A seasoned saying goes, "Man cannot live by bread alone," and in Vienna, that's certainly true. Yet, a man who drank one-too-many beers can thrive quite well on the wurst alone.
Made from a rich meaty core and complemented by a mix of marjoram, nutmeg, coriander, and garlic, the mighty wurst is for Vienna what fish and chips are for London.
While Vienna has a myriad of wurst stands, none have achieved the legendary status of Bitzinger Wurstelstand. Just a stone's throw away from the Vienna State Opera, this little stand has been serving what many claim to be the best wurst since 1968.
But the lure of Bitzinger isn't just in the food it serves; it's in the atmosphere it creates. Its rich history spanning over five decades has seen it become a cornerstone of Vienna's nightlife, an egalitarian haven where the boundaries of class and status blur.