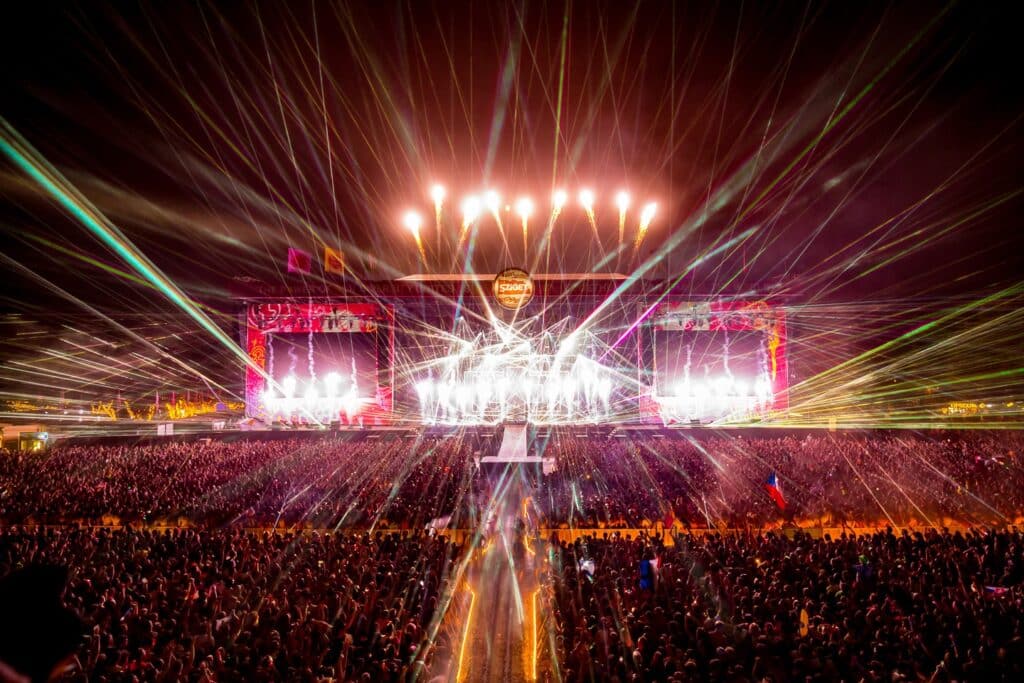 Sziget Music Festival is where the gods of music descend upon Budapest for six days. As one of Europe's largest music and cultural festivals, it showcases over 1,000 performances yearly.
Held at the leafy Óbudai-sziget (which translates to Old Buda island) on the Danube, Budapest, it is a week-long festival taking place in the middle of August.
Also dubbed as one of the most outstanding pop music festivals worldwide, it features commercial in-vogue artists, making music aficionados flock to the Hungarian capital.
Since it is labeled as the European version of Burning Man, Sziget draws a record-breaking number of crowds.
Here's everything you need to know about Sziget Festival.
Sziget Festival has stellar top of the moment lineups
As one of the A-list festivals in the world, Sziget is a pro at bringing together the most roaring names from the music realm. But that's not to say the titan is confined to one music genre.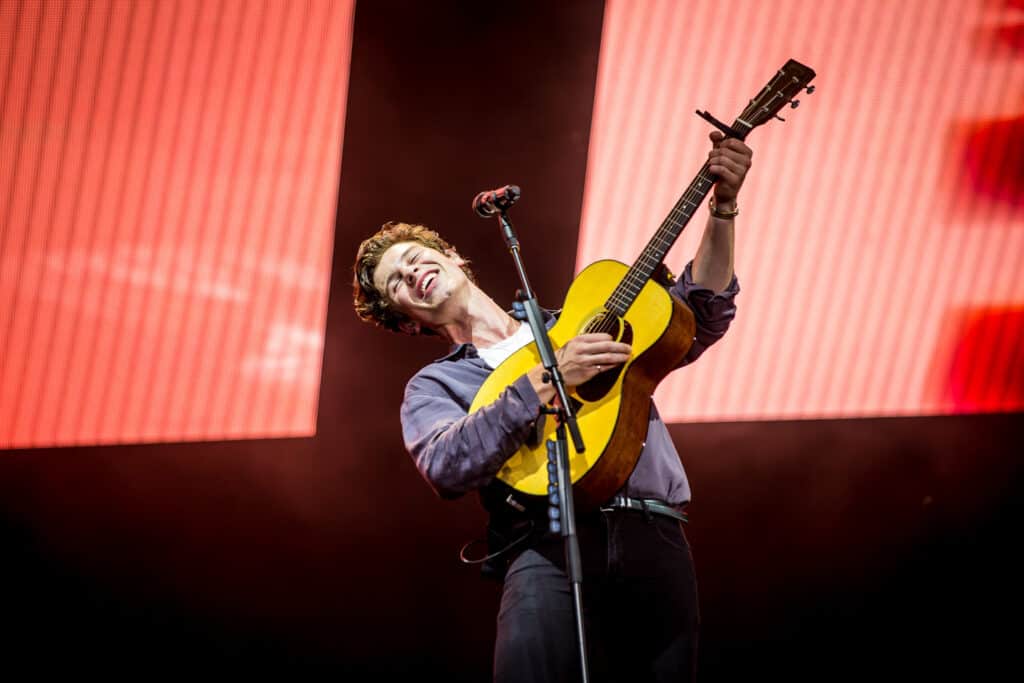 Calling at music heroes from the whole music spectrum, Sziget puts the spotlight on roasters that would cater to anyone and everyone.
The festival boasts one of the most enviable lineups, which could easily translate into indicators for the top artists of the year.
Elite names such as Ed Sheeran, Kendrick Lamar, and Major Lazer wowed the festival's crowds during past editions.
Sziget is a mammoth festival
Ranked as one of the five best festivals in Europe, Sziget was also a two-time winner at the European Festival Awards for Best Major European Festival.
Since its 1993 inception, the Budapest festival has enjoyed a roaring success – no wonder thousands of crowds from all over the globe pick it as their go-to summer fest experience. Its fourth edition witnessed a mighty turnout of 250,000 people.
As if this number wasn't jaw-dropping enough, the festival reached the 440,000 attendees milestone. But that record was surpassed by the 2019 edition when the fest registered 565,000 festival goers.
It features a mind-boggling number of stages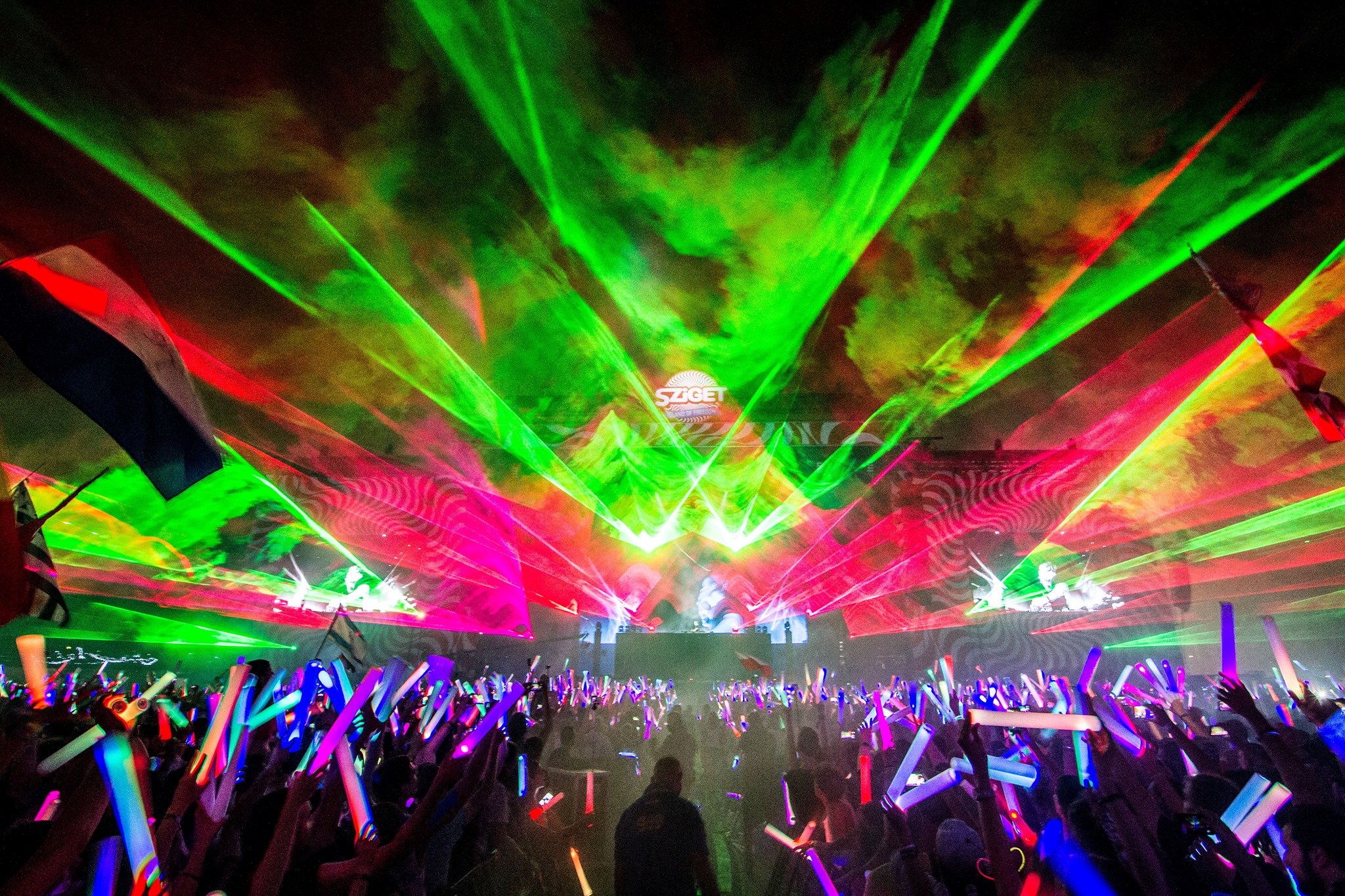 Would you expect less from one of Europe's top fests? In Sziget's week of non-stop music, festival-goers are spoilt for choice when it comes to quick stage production.
With 60 different stages under its belt, the Hungarian event places a great emphasis on music diversity. Each stage is dedicated to one music genre – be it blues, rock, or electronic.
Sziget keeps you constantly entertained with delectable activities
If you think Sziget couldn't get any better with its breathtaking lineup, we are here to tell you the festival just keeps on giving. Apart from the non-stop music session, fascinating activities await to be discovered.
Bungee jumping, tattooing, rock climbing, indoor rowing and yoga tag give festival-goers a proper time out from the banging music.
Although the festival lasts almost a week, its infrastructure ensures you won't experience a moment of boredom.
Sziget has a wildly popular party arena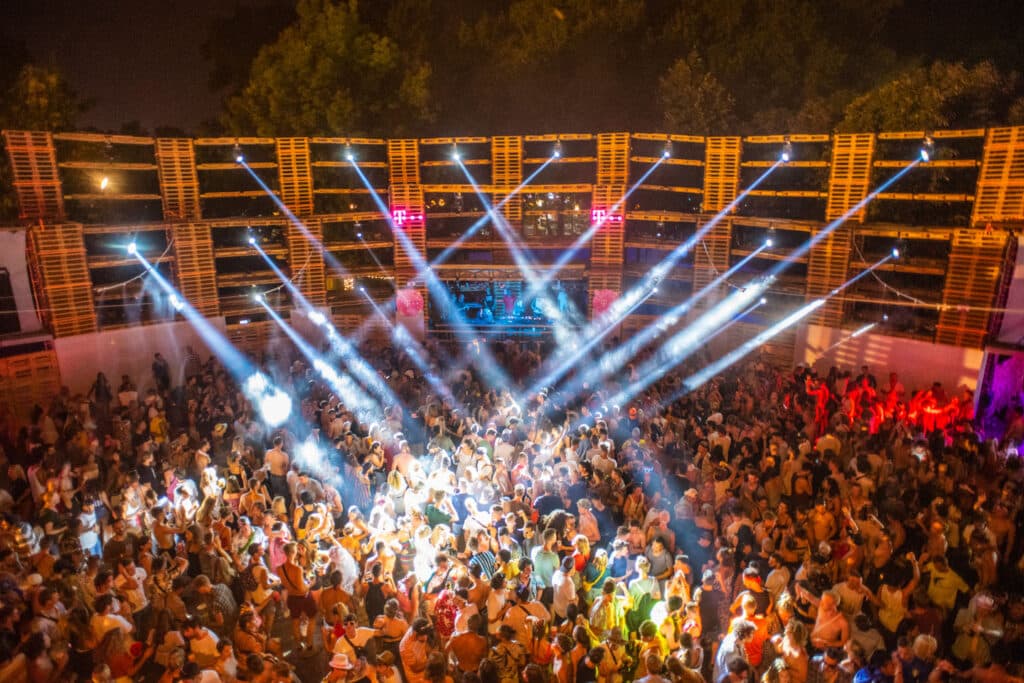 Looking for a hip party affair away from Sziget's wide array of stages?
The Colosseum – the festival's most hypnotizing partying meccas – is exactly what you are looking for.
An electronic music temple, the venue is the second most famous location in Sziget.
Besides fostering plenty of surprises, the area is home to some flabbergasting visuals and music sets. Following a COVID-19-induced renovation, the Colosseum will be bigger and better.
Sziget has cruising boat parties
What's better than partying on a boat while exploring the city? Sziget gives festival-goers the opportunity to discover the mighty Budapest through a Danube cruise.
You can marvel at the city's charming beauty and historic buildings while chilling on beanbags or lounging with a long drink in hand.
If you have the case of itchy feet over the waters, the dance party is always on. Vibe to the non-stop pulsating beats atop the boat – after all, where else can you dance in front of a city's parliament?
Sziget festival facilitates your travel within the city
At the end of the day, Sziget is a six-day-long festival. Surely, you want to take in as much of the city as possible – and the Sziget festival is here to lend you a hand in your journey.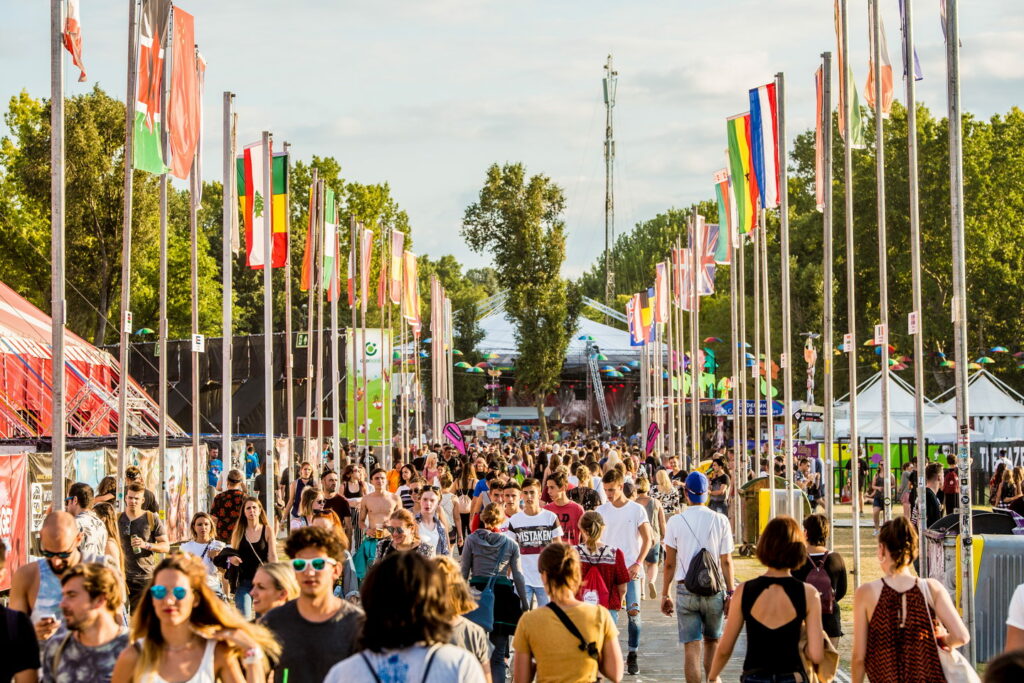 The festival offers a Budapest Card Sziget Edition, which helps you make the most of the city's public transport.
This pass helps you access thrilling experiences that Budapest is known for, such as much-needed spa sessions, delish restaurants, and must-see museums.
You can also enjoy free airport shuttles and discounts on car rentals by choosing from a range of prices and benefits with the different card options here. Isn't that a festival that cares?
Sziget has a soft spot for art
Sziget is not just about music. Since it prides itself on a creative space, the festival greatly emphasizes art through various arenas, including a circus, theater, and museum.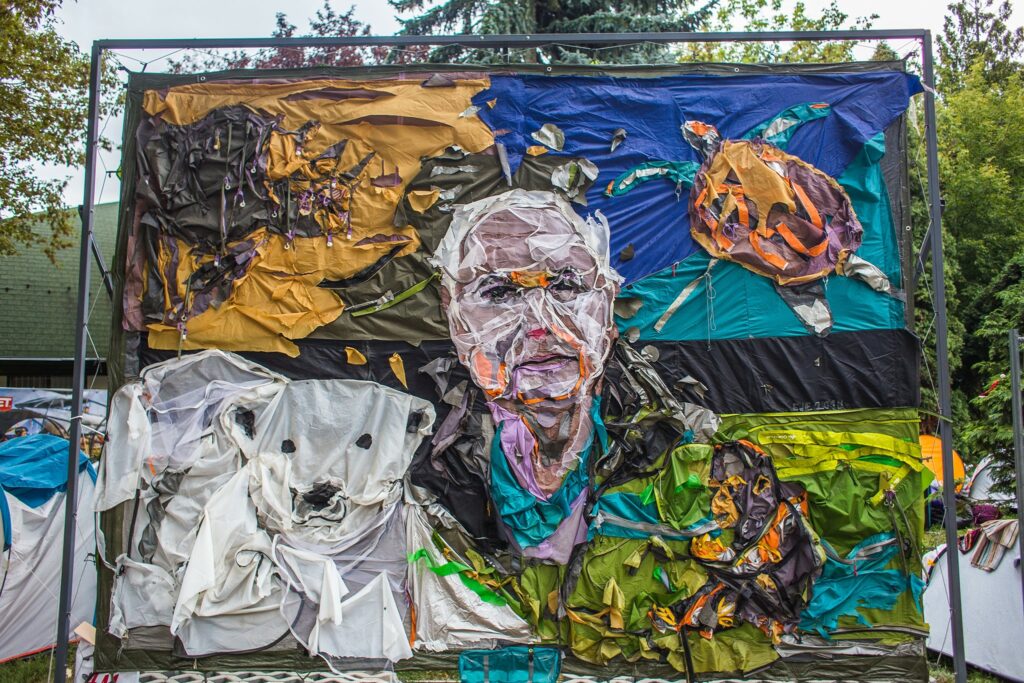 And it is not just international names that thrill Sziget's festival-goers, but also fascinating artists and performers from all over the globe to exhibit their works and creative talents.
But there is more – festival-goers can also indulge in artistic activities and try their hand at painting, sculpture making, and more.
Sziget is committed to environmentalism
The festival has created an identity called Green Sziget, which focuses on dedicating its efforts to the environment.
The festival takes measures to spread the message of environmental consciousness and sustainable development.
In its last edition, Sziget invited renowned primatologist and environmentalist Dr. Jane Goodall to give an inspiring speech about being environmentally friendly.
The festival also urges attendees to plant a tree to mitigate their carbon footprint. Festival-goers can adopt a tree for $22, which is then planted at Bedepuszta Village, a former agricultural field located in the capital's northeast.
Sziget gives you plenty of camping options
As Sziget takes place over a vast leafy area, the camping grounds are equally large and spacious, giving you an ample choice in selecting your preferred spot.
It's best to arrive early at the festival to get hold of the best spaces. These include shaded areas, particularly those at the waterfront and near the lush forest-y site.
We recommend choosing spaces away from the stages and bars, where the music is loud enough to stop you from catching an overnight slumber. The grounds are uneven, so look for flat surfaces if you want to lie down comfortably.
While selecting your tickets, it's favorable to go in for campsite upgrades that give you access to better locations, with facilities such as baths and a swimming pool.
Don't want to lug your camping gear? No sweat. You can buy the pre-set-up tent at the festival, which comes with a mattress and sleeping bag.
The crème de la crème of the music industry and exciting activities greet you at the hallowed grounds of the Sziget Festival. If you're a music festival aficionado, there is no way you will dare to miss this one.