Everything you need to know about the Brussels' exciting electronic techno club
Brussels, Belgium
Club / Indoor / S – 500-2k
City
Electronic
$$
Undeground
Casual
Fuse Brussels is where you go for a one-of-a-kind rave experience.
As the longest-running techno club in Brussels, Fuse opened its doors in 1994 and welcomed the local folks. The venue is only a 5-minute walk from Halle Gate, the city's medieval fortified gate.
Fuse is predominantly popular for all things techno, with artists like DC Salas, Downside, and Emily Jeanne coming together to entertain electronic music lovers.
This Brussels nightclub is the perfect choice for partygoers looking for inexpensive options.
But if you're planning to splurge, take a peek at the club's exclusive VIP services. There's something for everyone in Fuse.
"One of the best clubs I have ever been to in my life, I went to see Rebekah perform there and it was such an amazing experience! Can't wait to come back again sometime in the future."

fuze / Google Review
Here's everything you need to know about Brussels' exciting electronic techno club.
1. The nightclub used to be a cinema
It's no secret that Fuse Brussels has a long thriving history. At its genesis, the building used to be a neighborhood cinema accommodating 1,200 people.
When entering the present Fuse building, visitors can't help but notice the old theatrical atmosphere that survived time's test. This doesn't come as a surprise considering that Fuse still kept the venue's original cinema lobby.
2. Before there was Fuse, there was Le Disque Rouge
Before Fuse was known as "Fuse", the historical nightclub was known by a different name. When starting out, the venue was called "Le Disque Rouge".
Instead of playing techno music like it does today, it had a wide array of disco hits catering to its Spaniard visitors.
After founders Thierry Coppens, West Flemings, and Peter Decupyere took over the building, Le Disque Rouge was transferred into Fuse in 1994.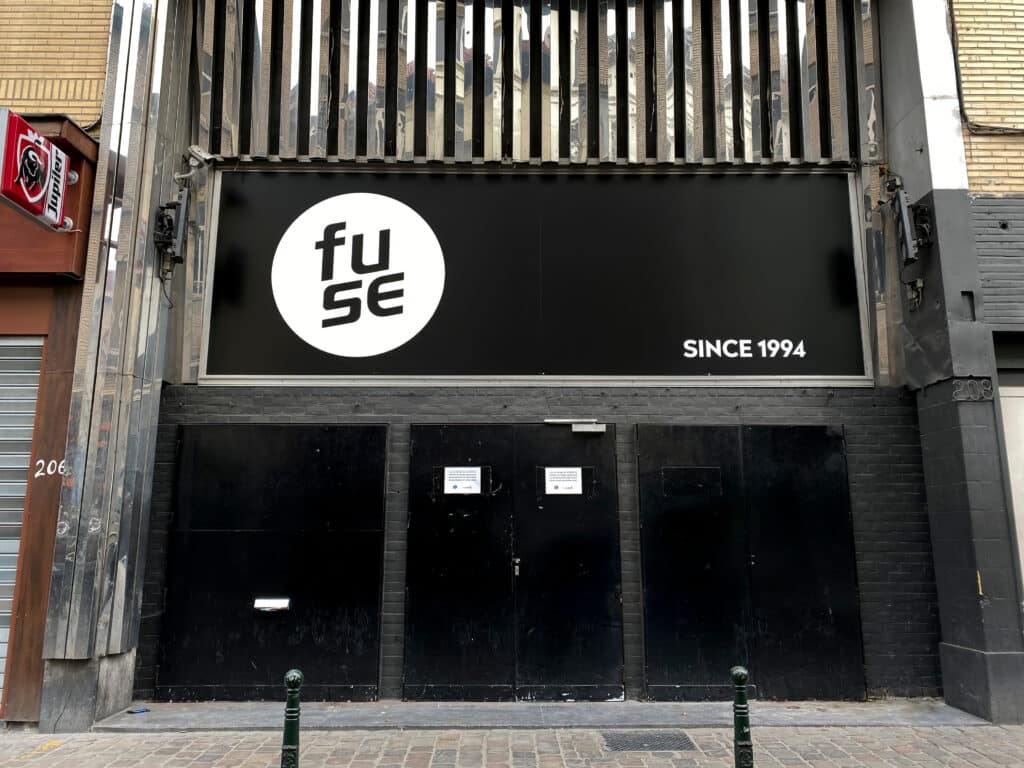 3. Fuse was almost shut down during its early days
Frequent Fuse clubber Arnaud Roobaert relieves his first visit to the venue when he was 17. Back then, Fuse hadn't garnered immediate attention from Brussels' locals. Techno had yet to hit big in the city.
Founders Thierry Coppens and Peter Decuypere were close to shutting down the club due to financial trouble.
"One night, we'd basically decided we would call it a day. Would we still hand out the flyers? Or would we pull the plug? Because it wasn't working."

Peter Decuypere, Founder of Fuse
But all of a sudden, Fuse started to fill up with guests. They poured in slowly, from 80 to 100, and the number went on. Ever since then, it has never run out of guests.
"Suddenly, there were more people and something clicked inside his head. Things are going to be alright."
4. Fuse was included in the top 100 clubs in the world
Back in 2013, Fuse was ranked No. 72 in DJ Mag's Top 100 Clubs in the World. Fellow competitors include other world-famous clubs, such as Ibiza's Amnesia and London's Ministry of Sound.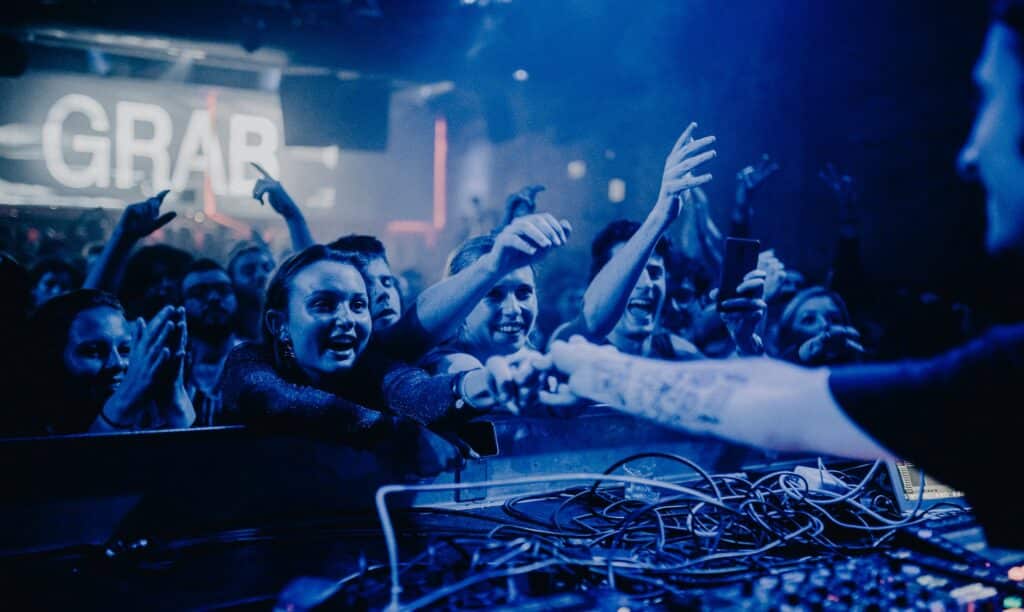 5. The nightclub popularized techno music in Brussels
Fuse was opened to popularize the techno music scene. However, the public didn't share the same sentiment at first.
"The DJs that Peter had come over were quite progressive for Belgium and the surrounding countries even back then."

Thierry Coppens, Founder of Fuse
But soon enough, fellow music enthusiasts acknowledged the spark that Fuse Brussels had. More and more DJs flocked to Fuse, hoping for a chance to become contributors to the popularization of techno.
"Everybody knew that Fuse was something special. Many DJs told me they wanted to play Out Soon evenings but at Fuse. So gradually, Fuse became the place for certain DJs."

Eric Rozen, Founder of Out Soon
6. Fuse is a trailblazer for techno
Since Fuse Brussels' main speciality is techno, it's obvious that you'll be hearing those bumpy beats all night long. The nightclub serves up a diverse range of this genre, which includes Tech House, Deep House, Dark Techno, House, New Beat, and beyond.
Whether you're part of the old school crowd that has known Fuse since its early years or a new visitor who just discovered the club, there's something for every fellow techno head out there.
7. Former road bicycle racer Tom Boonen clubbed at Fuse
Tom Boonen, regarded as one of Belgium's most celebrated road bicycle racers, used to be a fellow visitor of the club. Arnaud recounted one of his experiences meeting the athlete while playing at the techno club.
"I played here on New Year 2012, a peak-time slot in the main room. All of a sudden I felt a tap on my shoulder in the booth. It was Tom Boonen, who is a Belgian world cycling champion. Apparently he loves techno."

Arnaud Roobaert
8. The nightclub's line-up includes famous artists
With Fuse's name rising to the top, world-class artists flock from all over the world just to perform on its stage.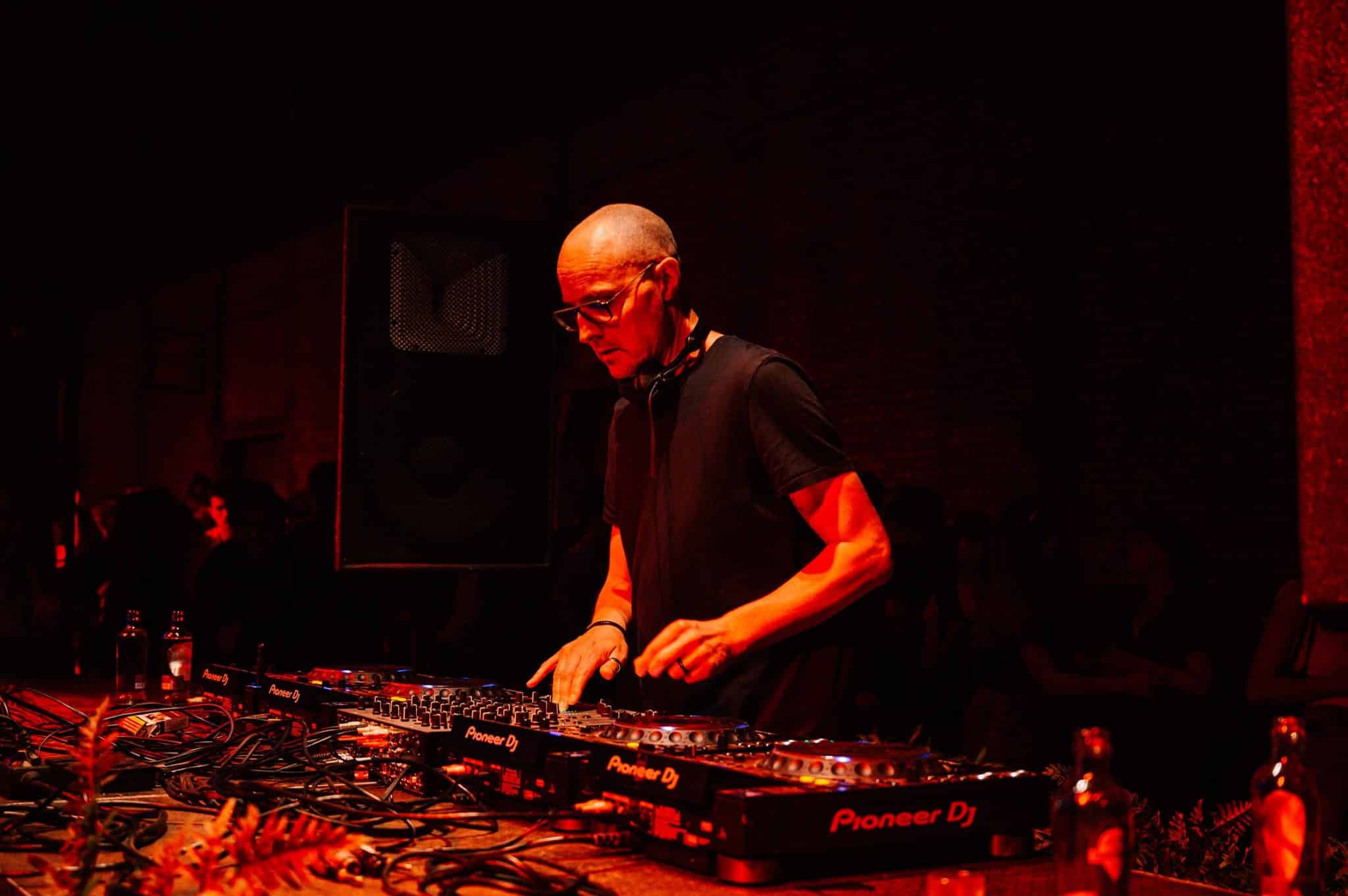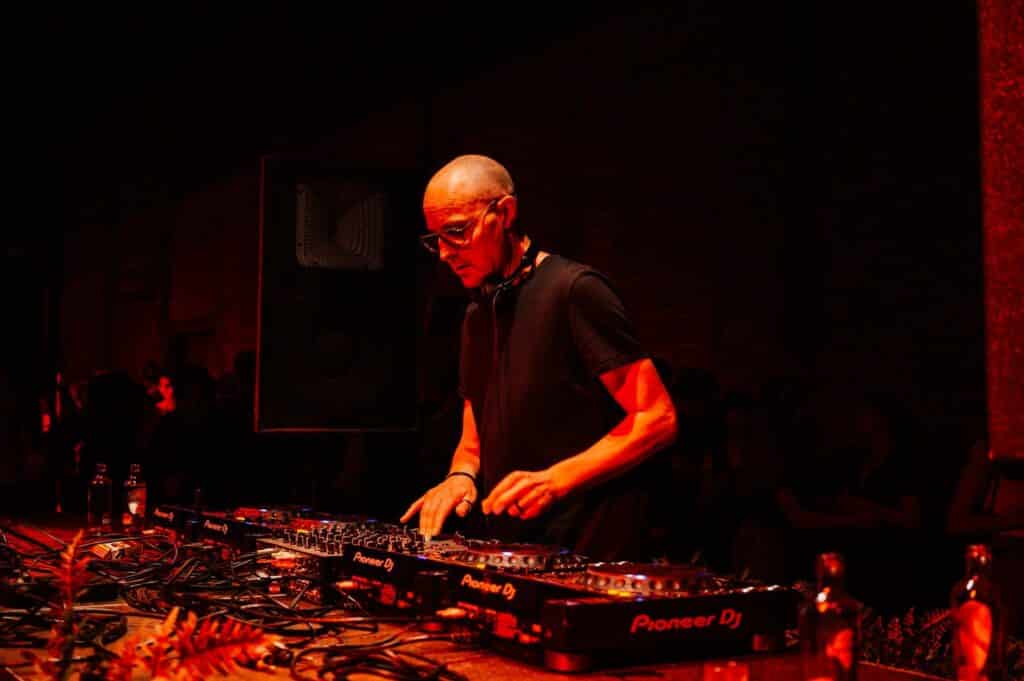 In one of Fuse's back rooms, visitors can check out the wall of fame that's filled with artists who graced the club with their presence.
Legendary artists include Björk, Daft Punk, and Aphex Twin.
9. Fuse Brussels held a pop-up museum showcase during the pandemic
When COVID-19 hit the world, Fuse was forced to close its doors temporarily for safety measures. Instead of just waiting until the nightlife scene comes alive again, it took advantage of the moment and held a pop-up museum showcasing the club's tangled history.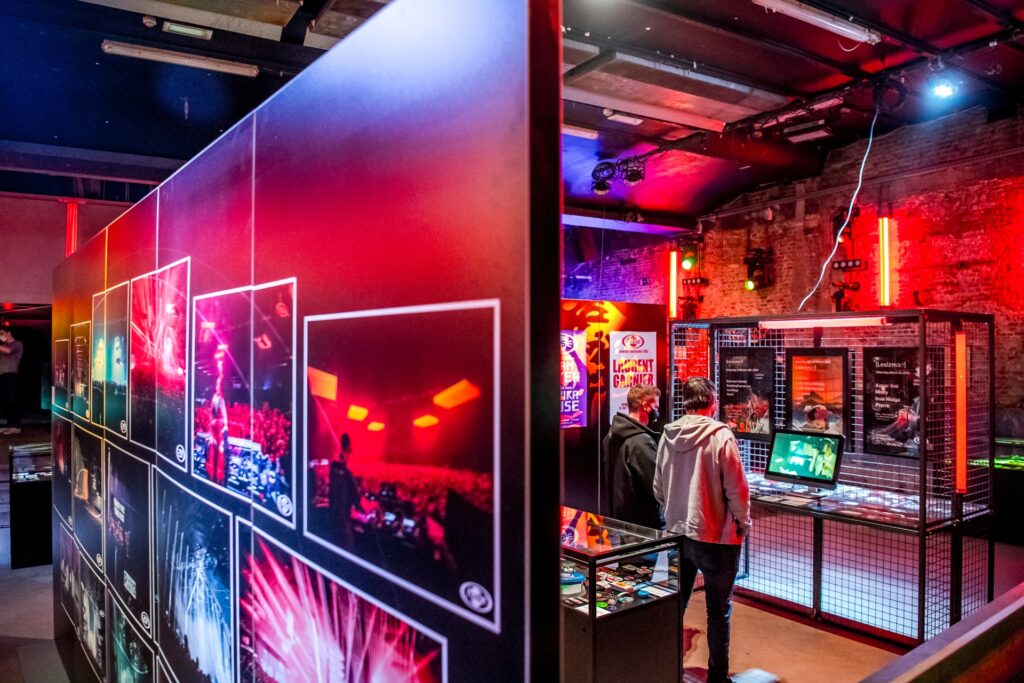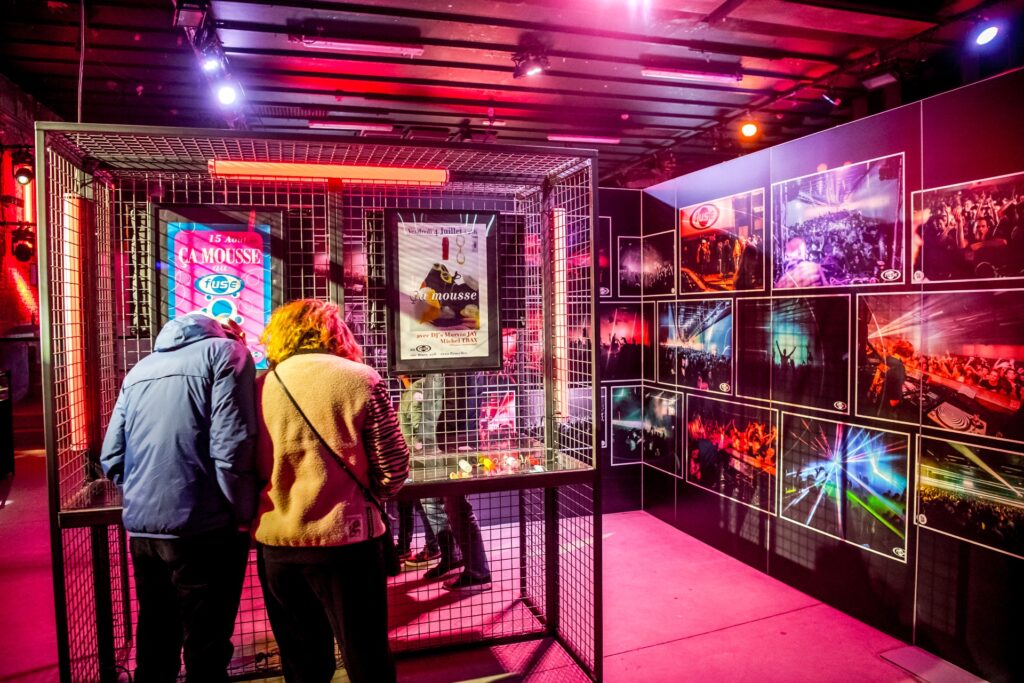 Named Echoing Through Eternity, the exhibition displayed archived memorabilia that was once part of Fuse's long history. From avant-garde posters to eye-catching flyers, the exhibition is an in-depth look into the club's colorful past.
As one of Brussels' legendary hotspots for a cornucopia of techno, this club remains unmatched when it comes to Tech House, Deep House, Dark Techno, House, and New Beat.